proteus_lives posting in

scans_daily
Greetings True Believers!
It's time for another Balder/Karnilla post.
Surtur and his forces are preparing to destroy the Nine Worlds.
Karnilla will assist Odin and Asgard...for a price.
Agnar and Balder arrive in Asgard.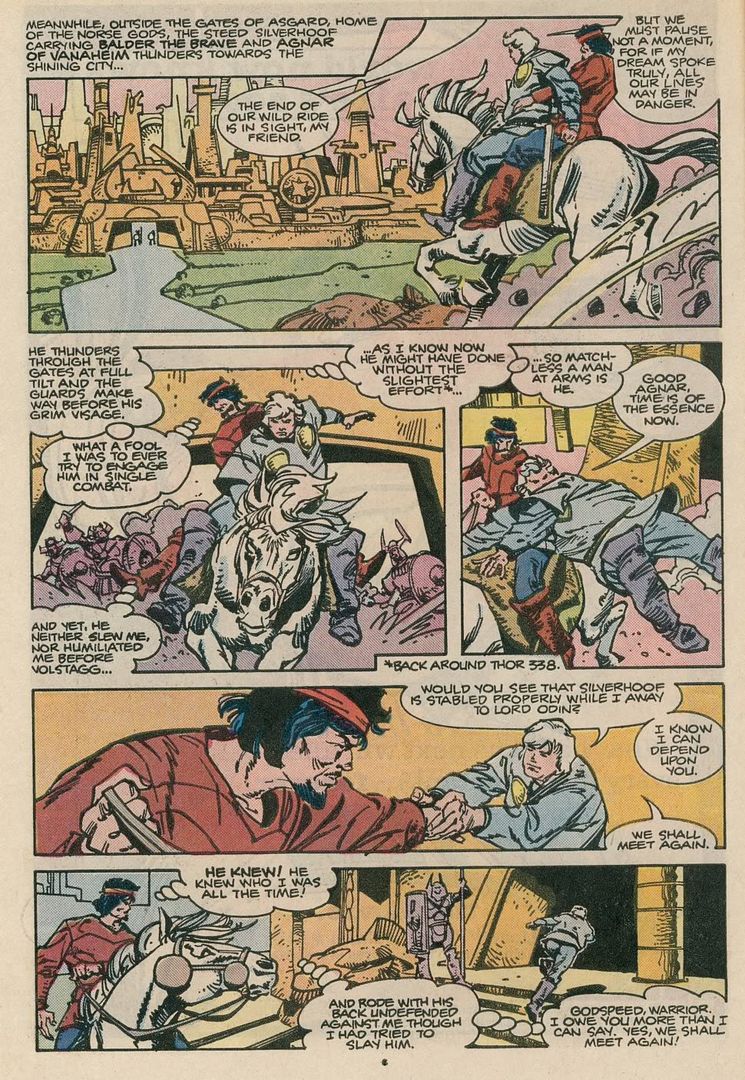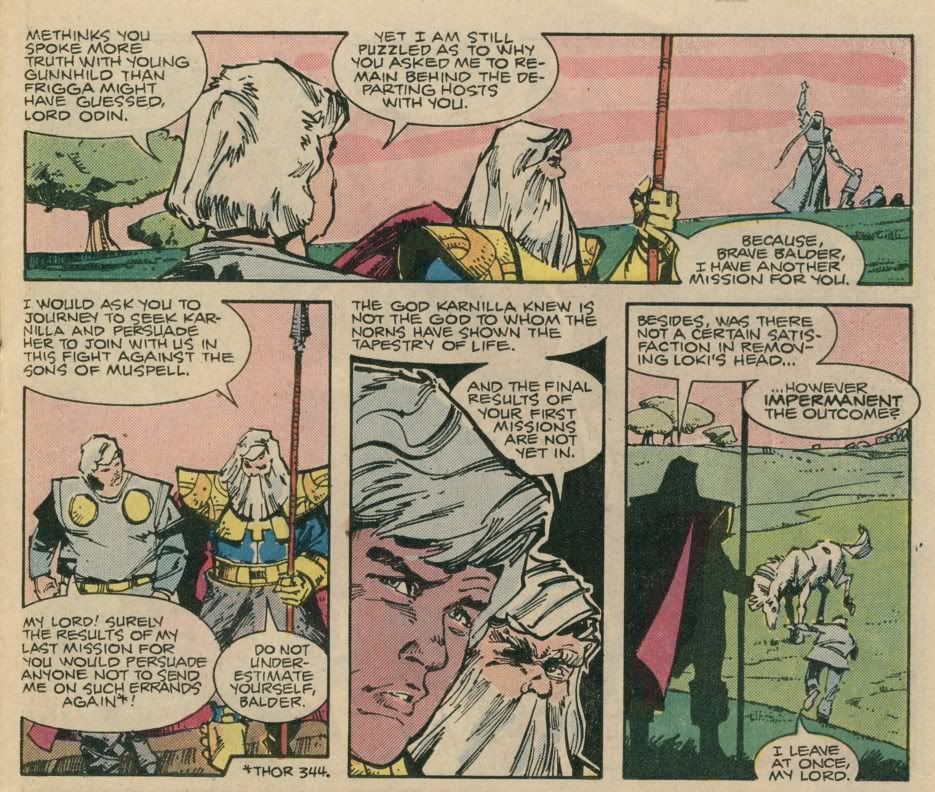 Balder is welcomed by the Norn Queen.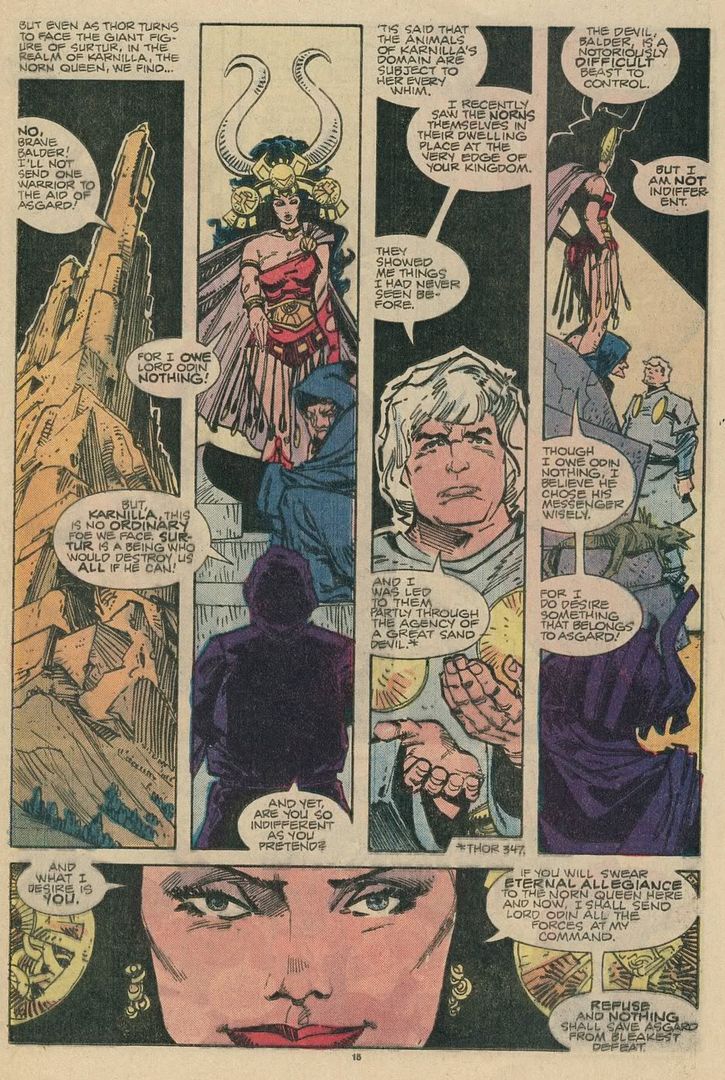 Karnilla is willing to risk the entire universe for her obsession. Balder's reaction surprises all.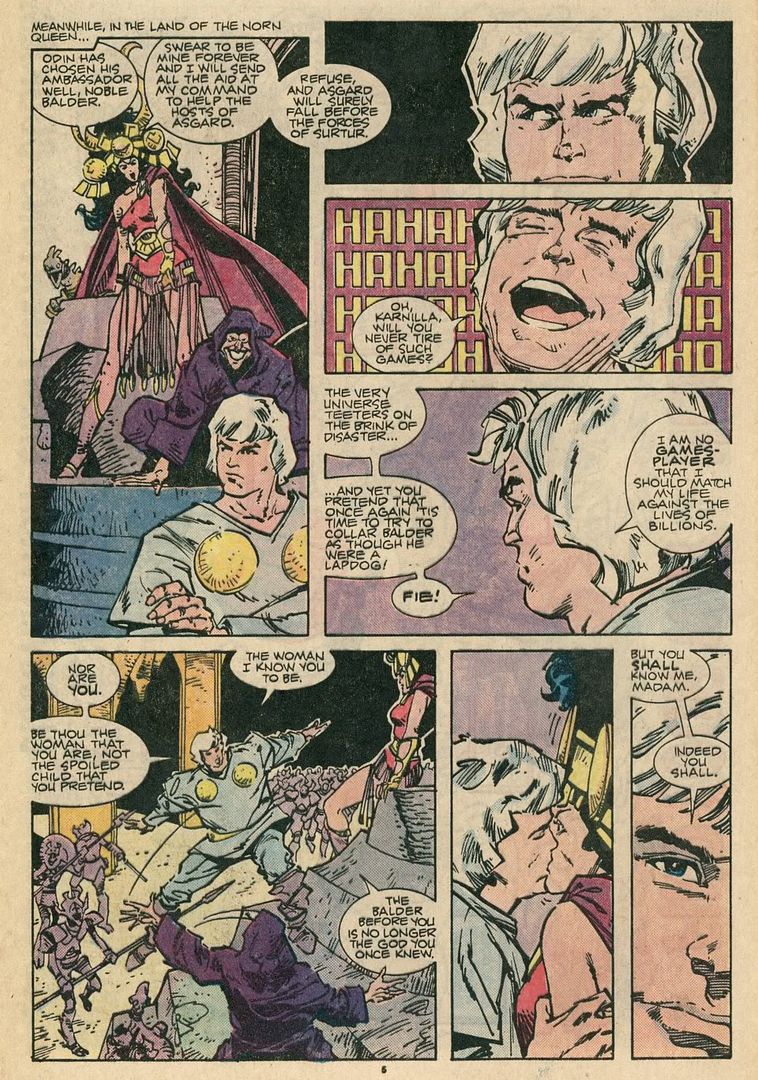 Oh, Balder. You scamp!