perletwo posting in

scans_daily
We're not quite done with the Odyssey ride yet, but 610 gives us a glimpse of light at the end of the tunnel. 4 pages.
You'll recall that in 609, Dr. Psycho took Diana on a jaunt through an interdimensional space and
showed her
several of her potential selves/origins, then
told her
to "create herself." She then fought her way through the forces of nature - metaphorical, I guess - to a Themysciran temple flanked by columns of variant Wonder Women, where Diana recommitted herself to being an avatar of Truth and Justice, I guess.
Then she woke up. In a hospital bed. Being tended to by Dr. Etta Candy. And Nurse D. Prince.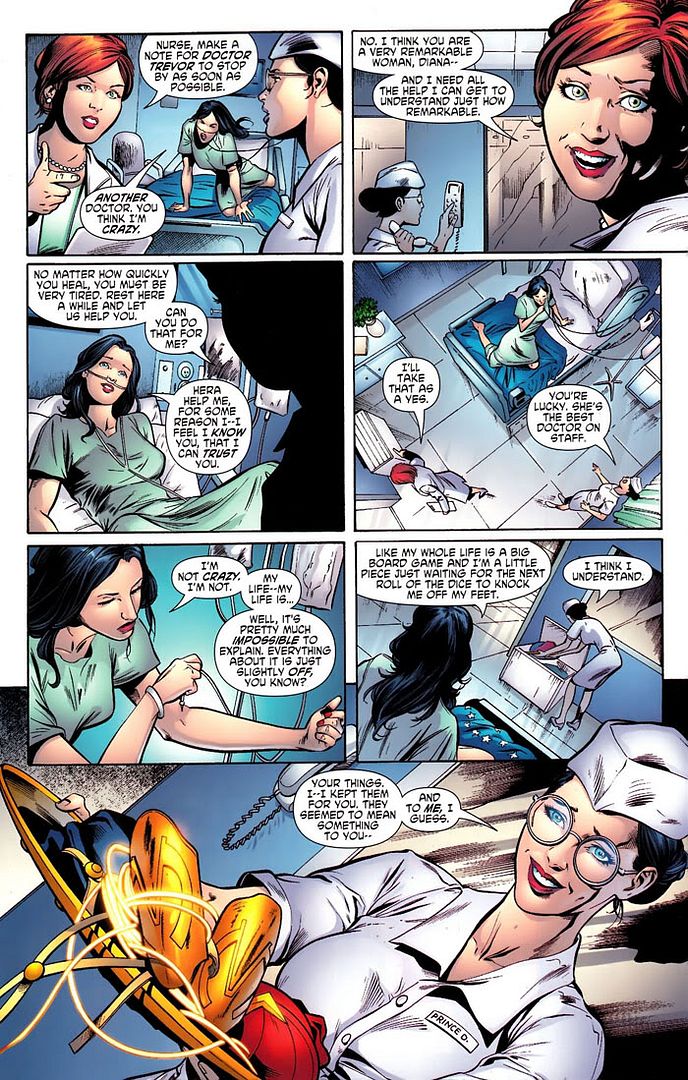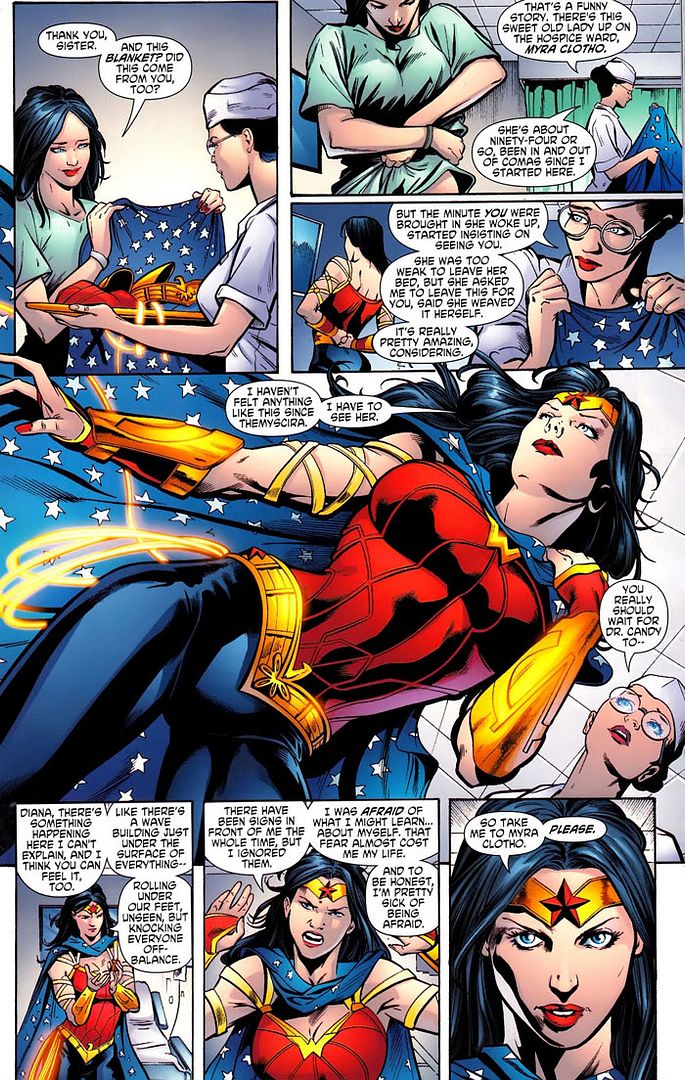 Diana Prince take Our Di to the bed of the weaver, Clotho of the Moirae, one of the Fates. (Prince, now quite freaked out, takes a powder at this point.) Clotho explains that Diana's true enemy, the Avatar of Vengeance, has taken advantage of humanity's fear and rage to take over the world and wishes to obliterate Diana, who is the Avatar of Human Virtue. To preserve Diana, Clotho spun her a second life thread and wove it just underneath the first, so she would have time to grow into her true power.
Clotho gives Diana the shining gold strand that is her Fate. Di fears she's not pure or merciful enough for the task, but Clotho assures her she is a beacon in the night.
And then they're attacked.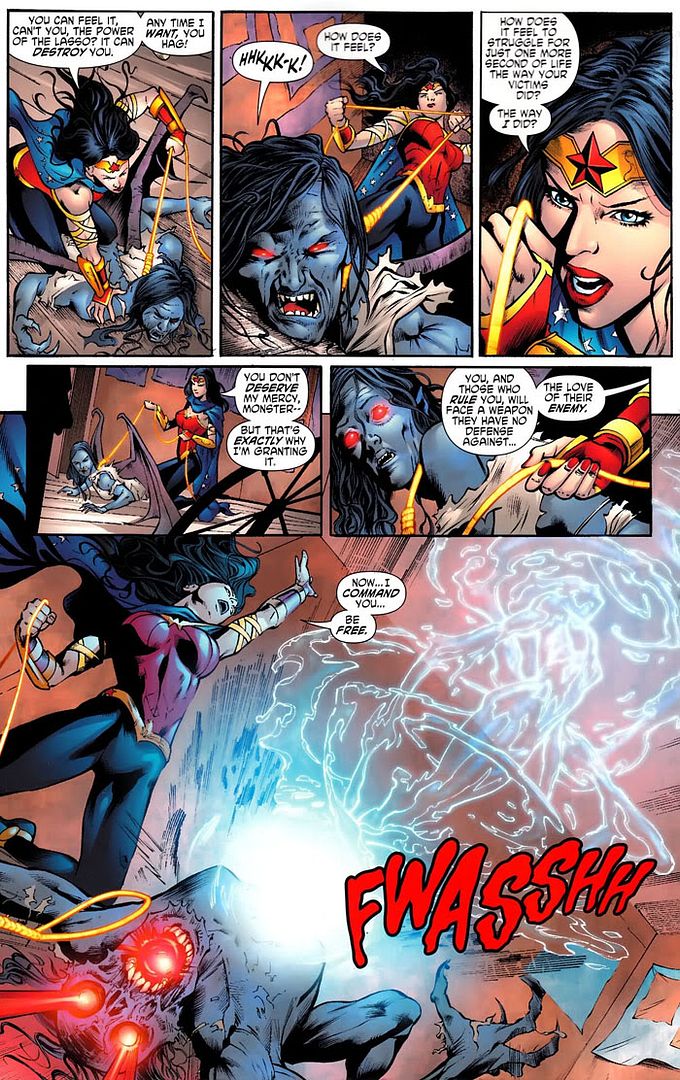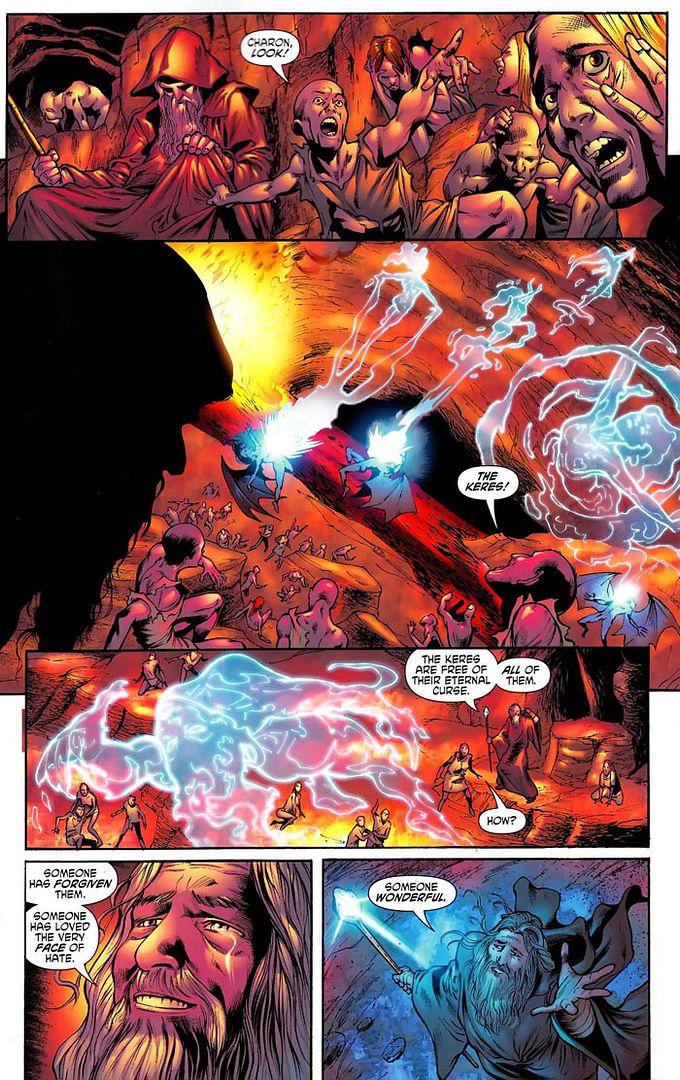 So that's a glimpse of the new setting Wondy's apparently going to settle in. There's at least one more page that
has
to be posted here; personally I'm thinking

bluefall
is just the one to do it. :D