proteus_lives posting in

scans_daily
Greetings True Believers!
Nowadays Cap can take an apple's stem off with his shield at 300 paces but it wasn't always so!
Cap's shield-slinging and Nazi-smashing skills had to be learned on the job.
This one-shot is aces and I suggest it to all Cap fans!
Cap is on one his first missions (he doesn't even have an official name yet) and he uses his mighty weapon!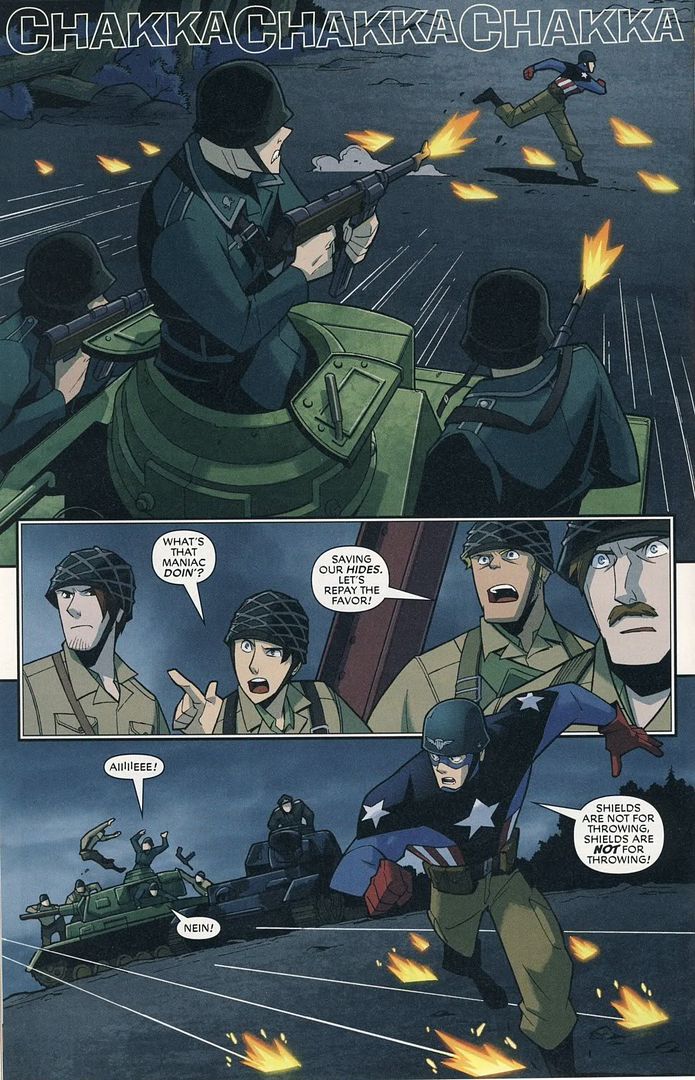 He starts to get a little better...
Cap and his buddies have been captured!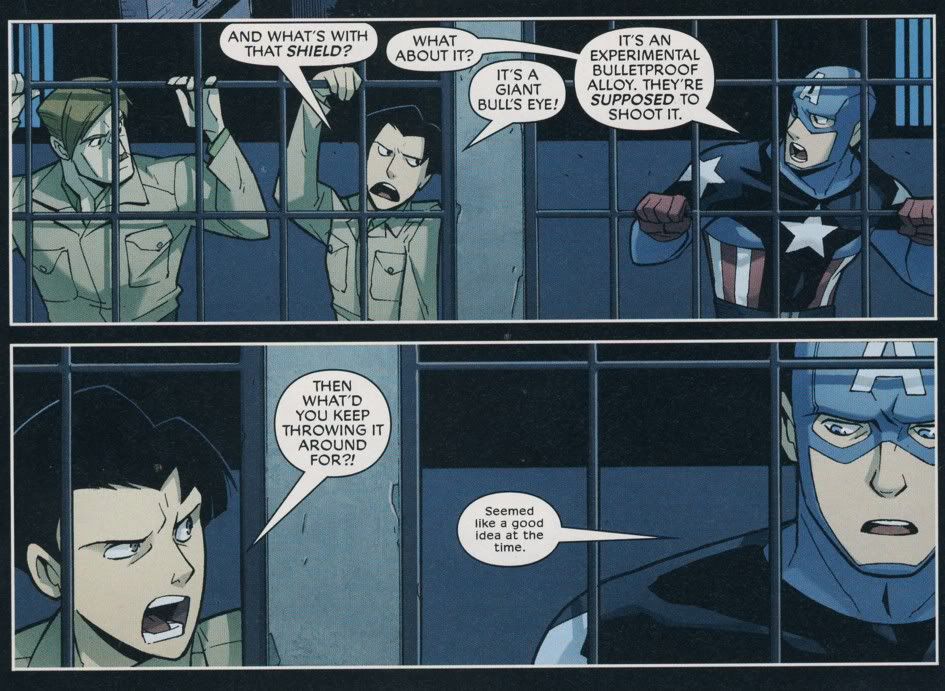 Steve and crew escape and start putting Uncle Sam's foot to Hitler's ass.
And Cap finds the sweet spot.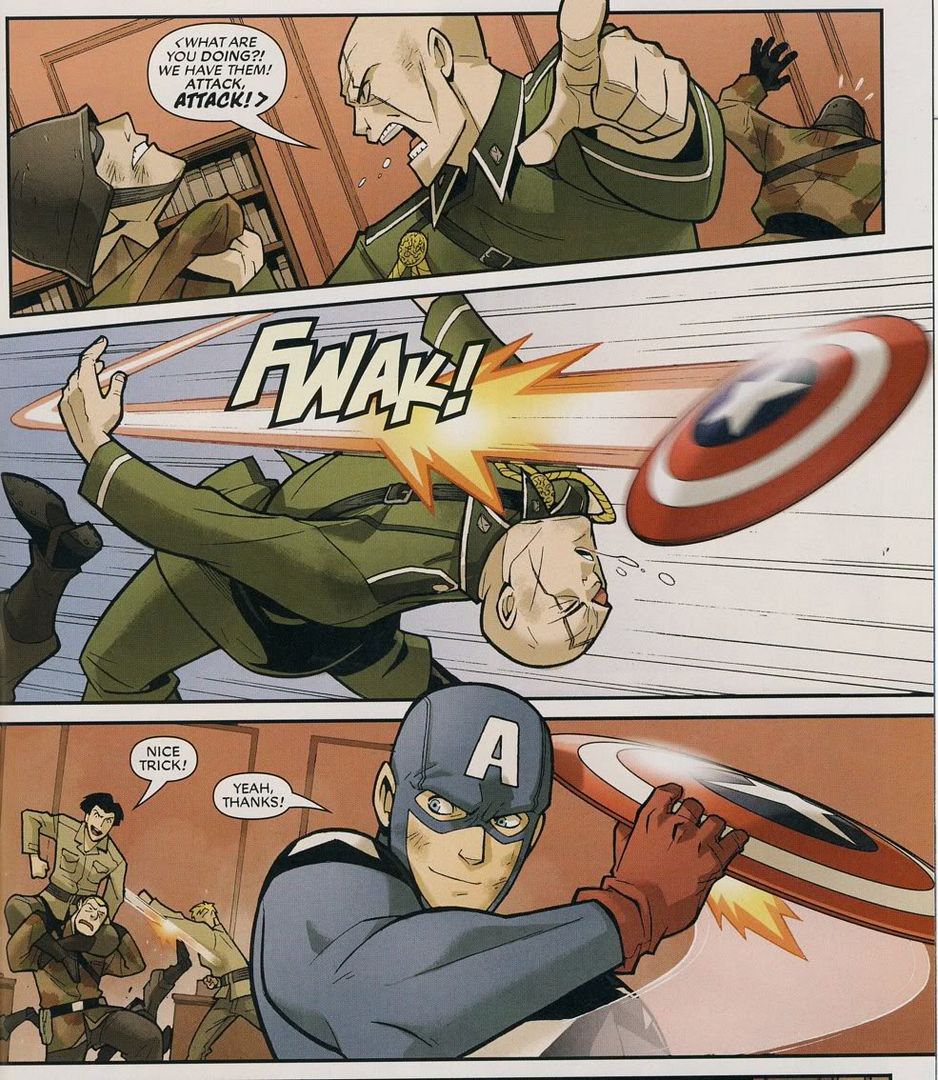 Nazi castle goes boom!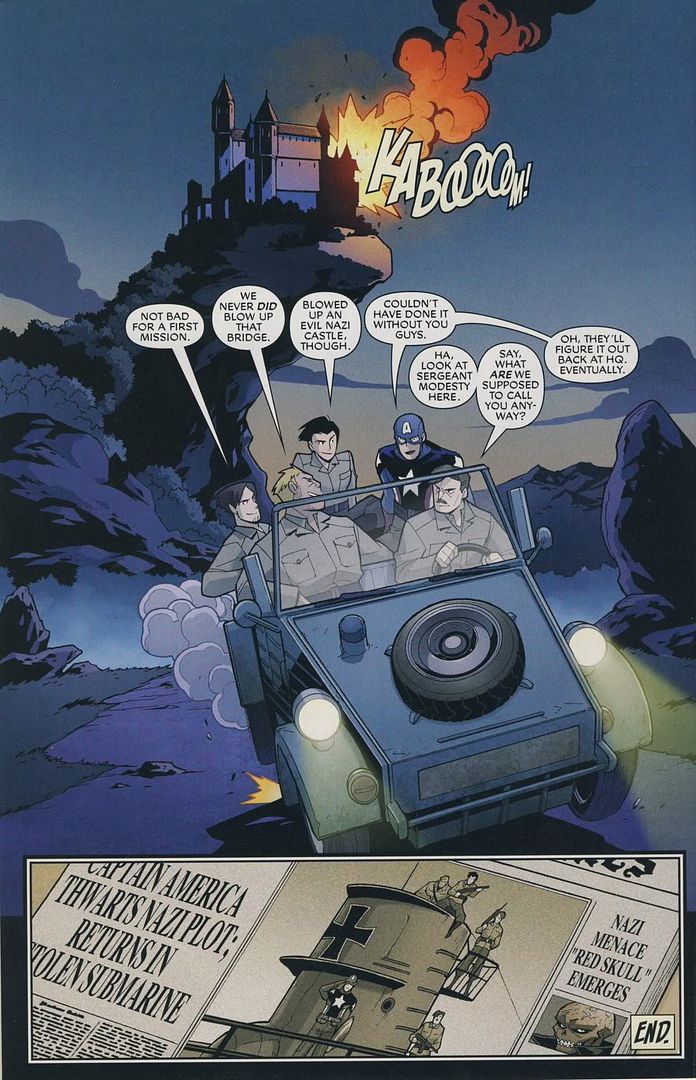 Ha, aces.