"
The Day After the Death Star
" is a Marvel UK comic, drawn by Carmine Infantino. It's 49 pages, but since most of those are only one or two panels, it's not as long as it sounds. Thirteen pages.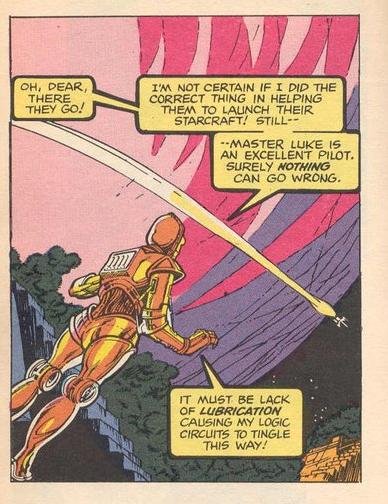 It's also the comic where we see Chewie get his medal.
Luke stands around the Great Temple at night, reflecting on the day, including the celebration.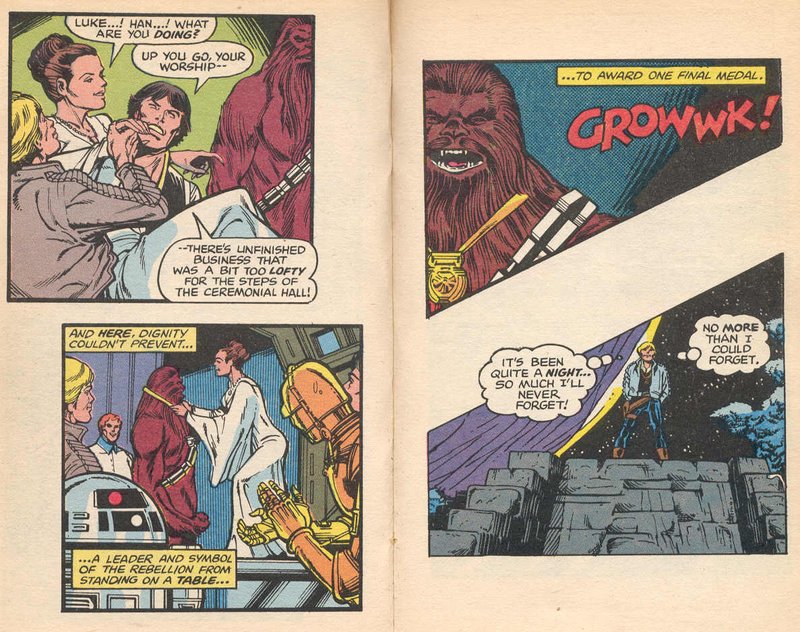 He then sneaks down to the hangar bay, which is deserted but for two droids, and takes off with Artoo wedged into the cockpit behind him. The purpose of this excursion? To go on a joyride, just like with his skyhopper on Tatooine.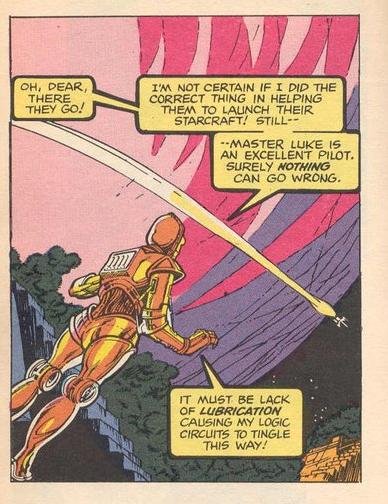 Luke flies off and loses himself in daydreams.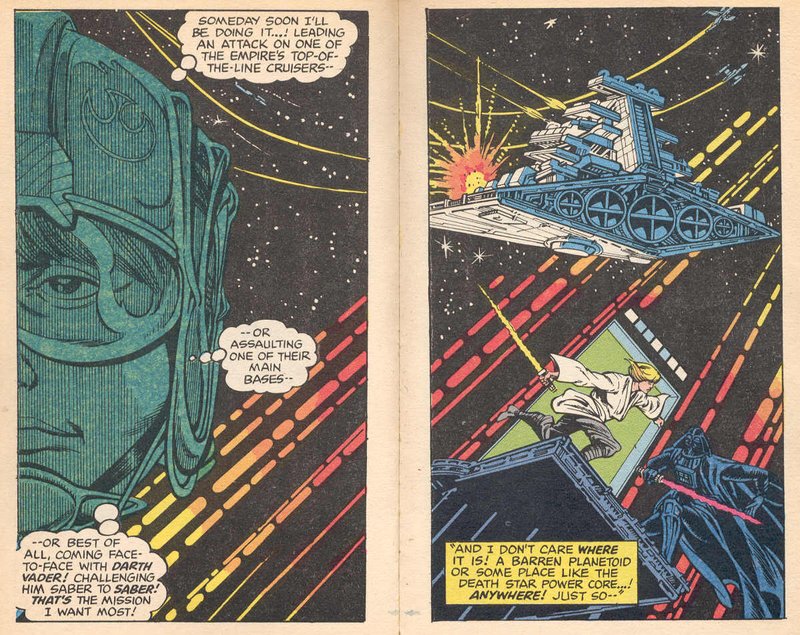 Artoo interrupts some 'very high velocity daydreaming' - seriously, that's what Luke calls it. There's a single TIE fighter about. Luke outmaneuvers it, but when he tries to fire...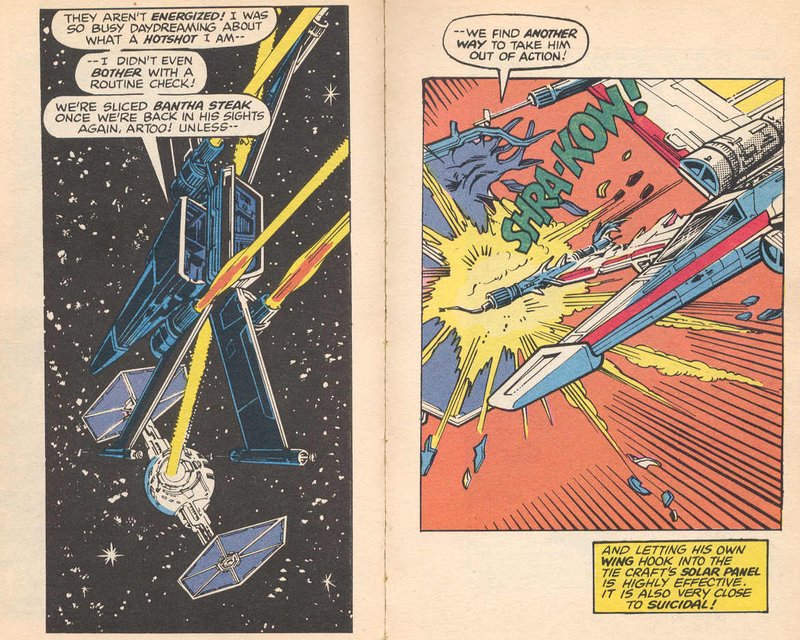 So they crash on some remote part of Yavin IV.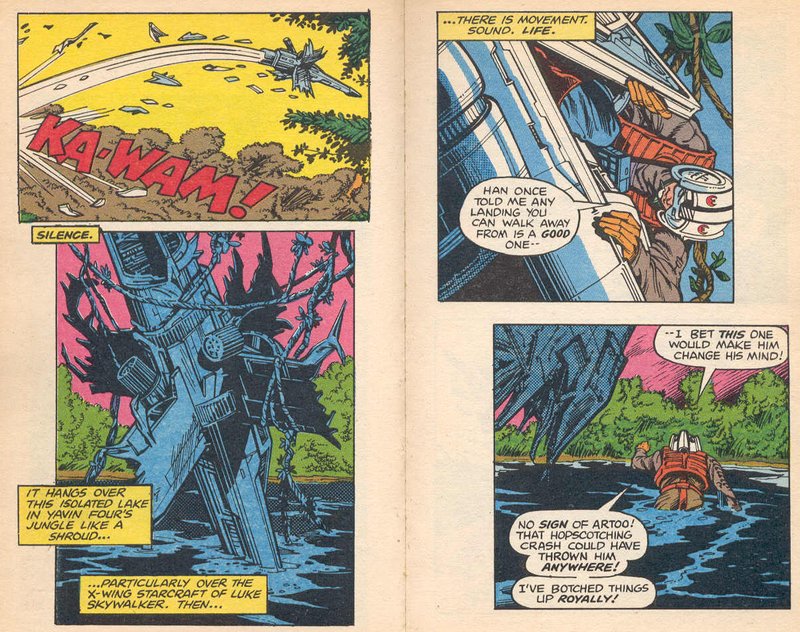 He struggles to shore, finds that his comlink doesn't work, sheds his flight suit, and while he's grumping about his bad luck gets fired on by the TIE pilot, who also survived. Luke realizes that he took off his blaster for the party and forgot to take it back, so he just hides and drops out of a tree onto the guy. They end up in the water, where the Imp has the advantage right up until Luke breaks his breathing apparatus.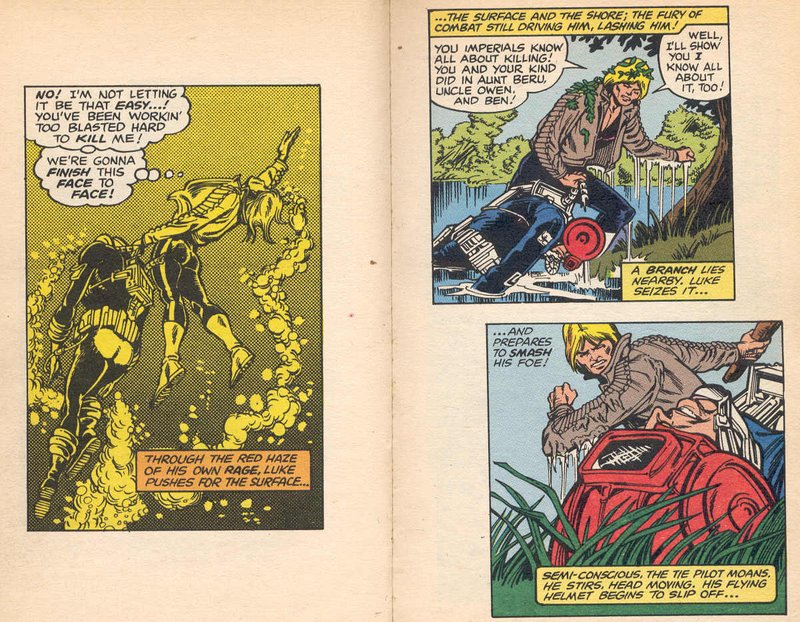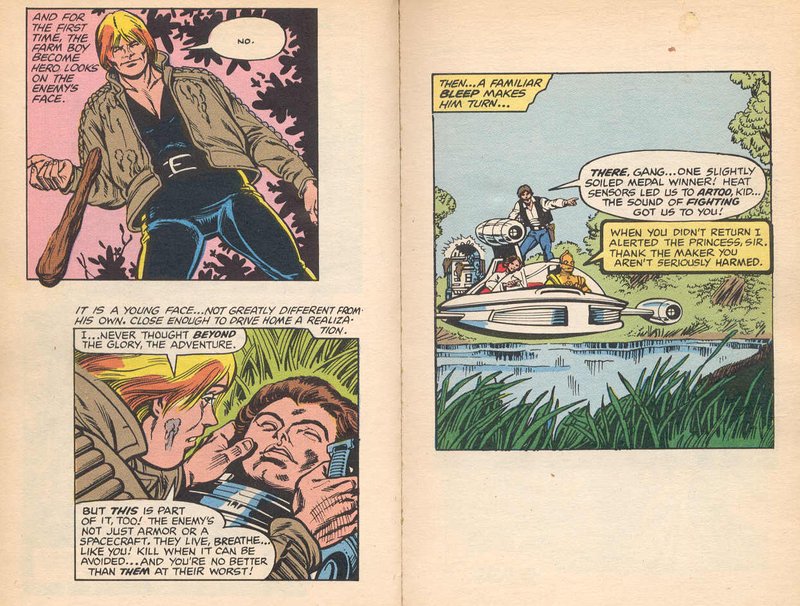 He tells Threepio that the experience might actually have done him some good. He'll never forget the Death Star - or the day after.
So, to recap... Luke went AWOL, stole an X-Wing to go on a joyride, neglected a pre-flight checkup of any sort and so had faulty equipment, flew through unsecured space without keeping an eye out, pretty well mangled that X-Wing, neglected to stay alert after crashing, and was unarmed. Possibly he was drunk the whole time, it doesn't say.
I bet a lot of the Rebel hierarchy wanted to have words with him.
And it must be said: May the Fourth be with you.