stolisomancer posting in

scans_daily
While it may be slightly overshadowed this week by the release of a few other big-ticket comics, such as an issue of
Avengers
, Greg Pak, Fred Van Lente, and Ben Oliver have released a "point one" issue of their new run on
Alpha Flight
.
I have no strong opinions on Alpha Flight as a group, aside from when I was eight and an issue of John Byrne's run on the book scared the
hell
out of me (it was the one with a woman with a mouth for a face, if that means anything to you), but I flipped through this issue in the store based on Pak and Van Lente's names. I am now somewhat convinced that they A) read Scans Daily, and B) pander to it.
It has it all! Aurora in therapy! Sasquatch not being an emo bastard!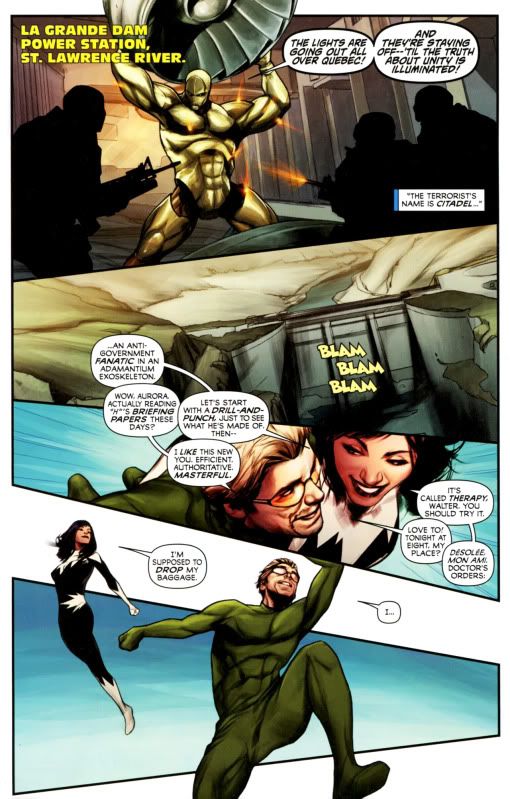 Northstar! Boobs! (Actually, that's kind of a hot outfit. If you look really closely, she's wearing a bodysuit under a trenchcoat; it has heels.) (Also, Kara going all super-criminal is a plot point.)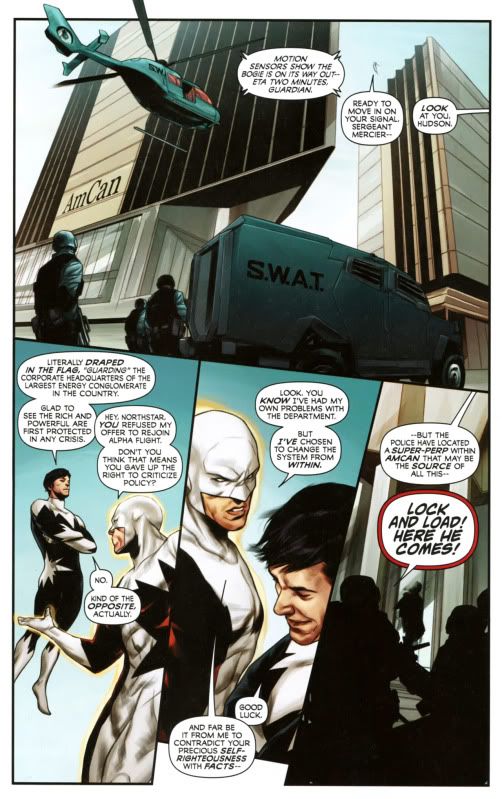 Also, because you goofs are you, I present: