flint_marko posting in

scans_daily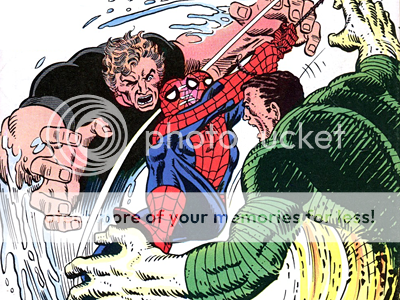 This is the Sandman/Hydro-Man story from
Amazing Spider-Man
#617-618.
First off, let's meet Sadie Frickett. This is from
Amazing Spider-Man
#212, by Denny O'Neil and John Romita, Jr.
Morrie Bench has just started to turn into the Hydro-Man when this scene takes place.
Morrie becomes the Hydro-Man and goes on to battle Spidey.
Now, flash-forward to #217...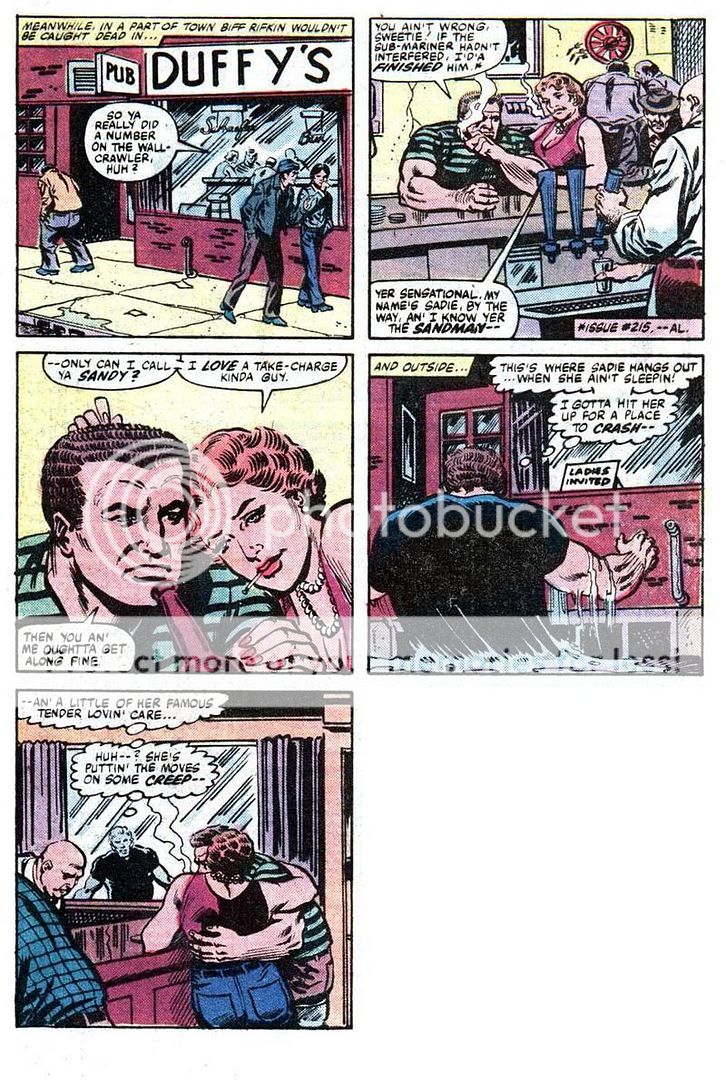 Spidey hears about the fight between Hydro-Man and Sandman and heads to the bar, where the bartender tells him they left with Sadie. Spidey heads to her apartment, where the two supervillains are fighting over her again.
The two stop fighting each other and go after Spider-Man instead. Their fight takes them to the docks.
The Mud-Thing ignores Spider-Man and heads to Sadie's place.
A week later, Matt Murdock is able to get the Mud-Thing released into Sadie's custody until a final judgement can be reached by arguing that, even though the Sandman and Hydro-Man were both criminals, the Mud-Thing is a new individual that hasn't done anything wrong.
Afterwards...
Backstage Sadie kisses Travis, thanking him for making for a star. The Mud-Thing sees this and starts to attack. As the audience flees, the S.W.A.T. team arrives.
Travis tells Sadie how he thinks they can get a lot of money by making a movie about her story.
I'll be posting the follow-up story to this next.
As for what happened to Sadie; she later showed up in Mark Millar's
Marvel Knights Spider-Man
#6.