Greetings True Believers!
Well, I picked up Criminal: The Last of the Innocent. (Thanks for the tip Scans Daily!) and I discovered something wonderful in the back.
Mr. Brubaker remembers and likes The Great Brain and Encyclopedia Brown.
All of a sudden I'm back in my childhood. I fucking devoured those books.
He wrote a great article about them. Enjoy!
"Encyclopedia Brown and the Great Brain"
"Vs."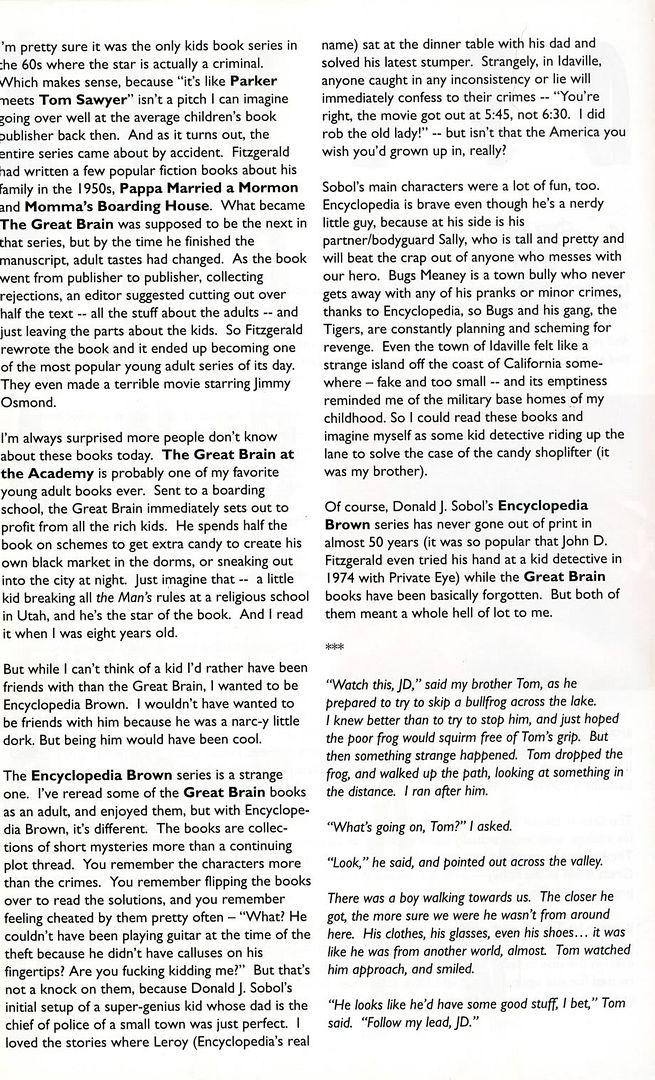 Yes, those books ruled. If you have any young ones, find them and share.