aeka posting in

scans_daily
From
Legends of the Dark Knight
#138-140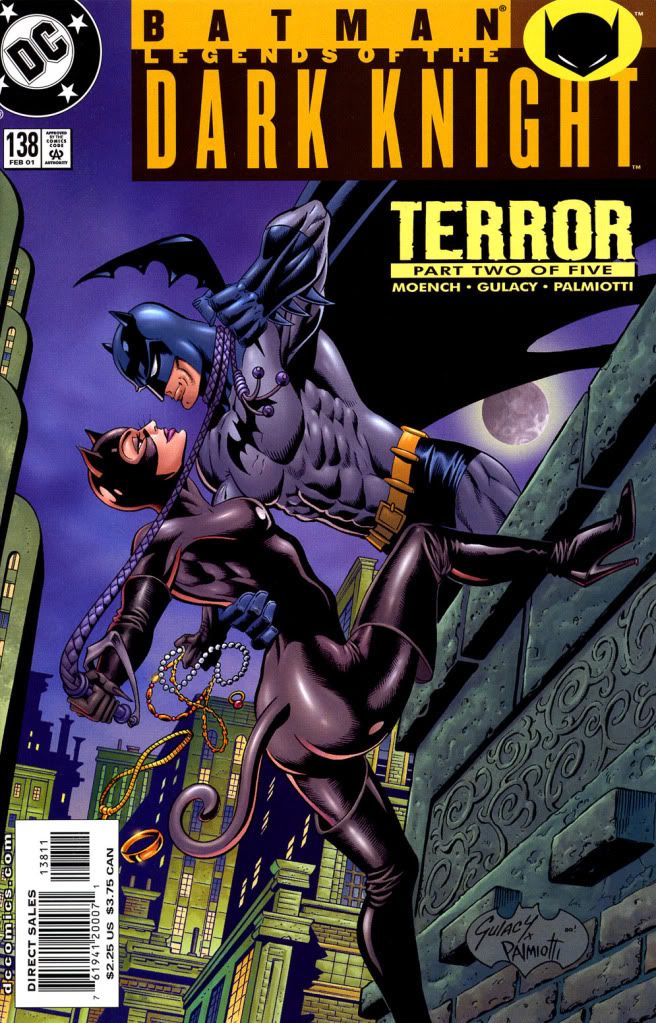 The Bat catches the Cat pulling a late night heist while investigating another matter involving Hugo Strange. (He really was *just* in the neighbourhood).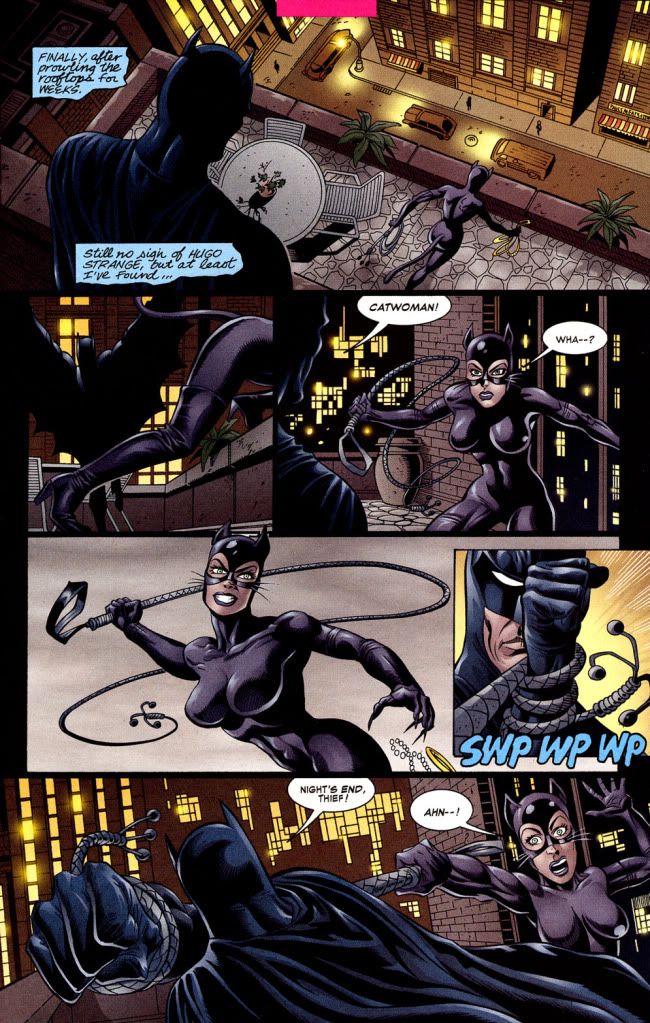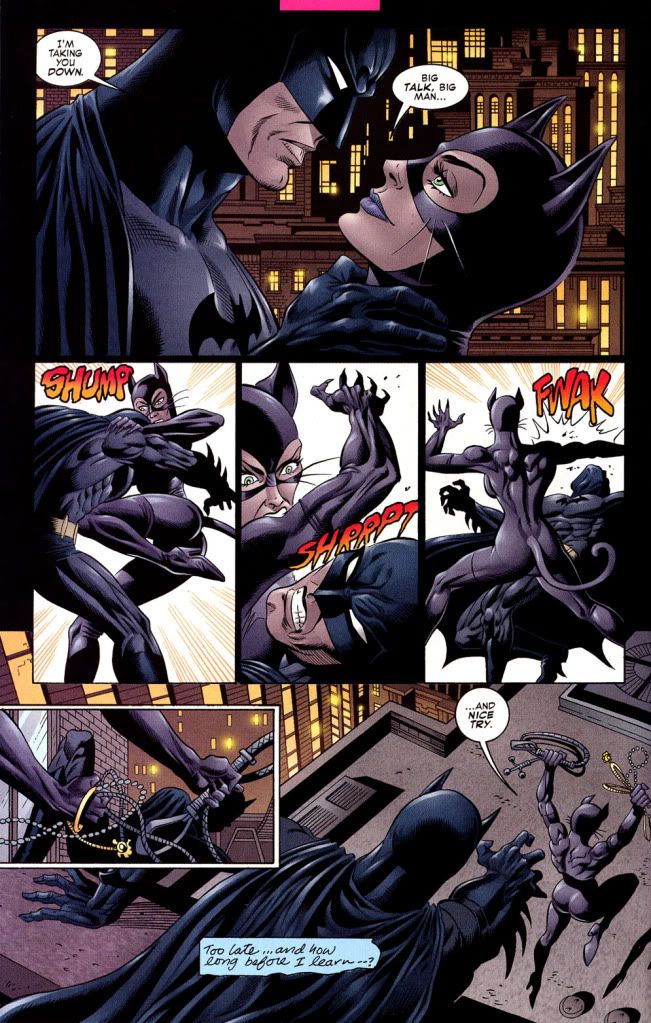 Cat ruminates on her relationship with the Bat.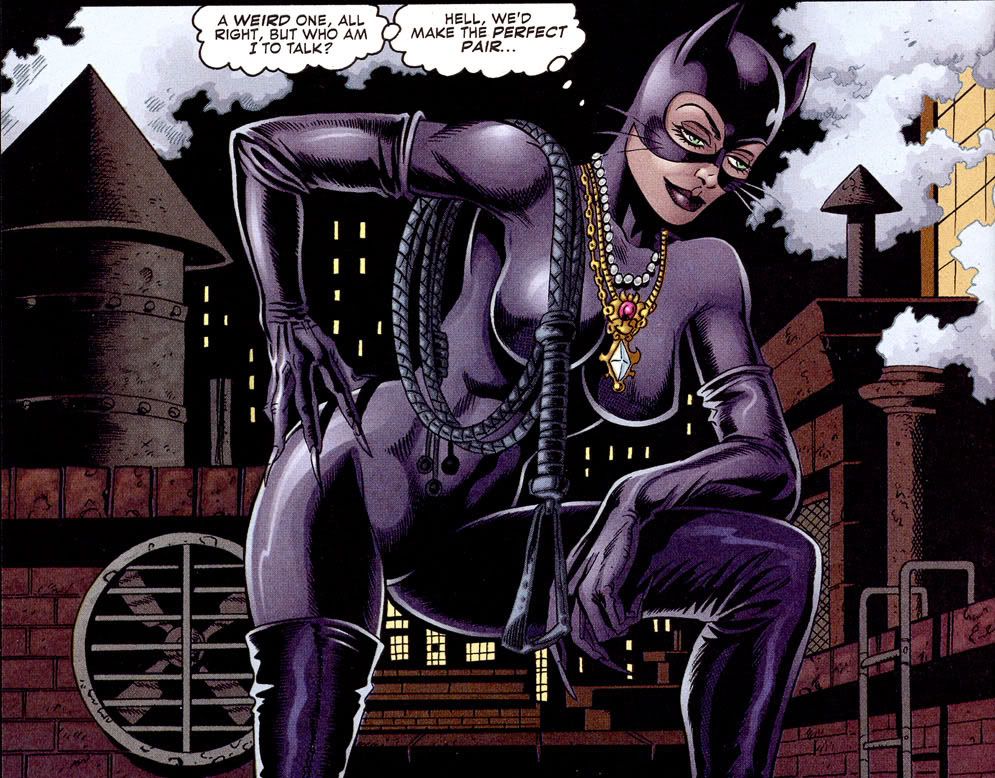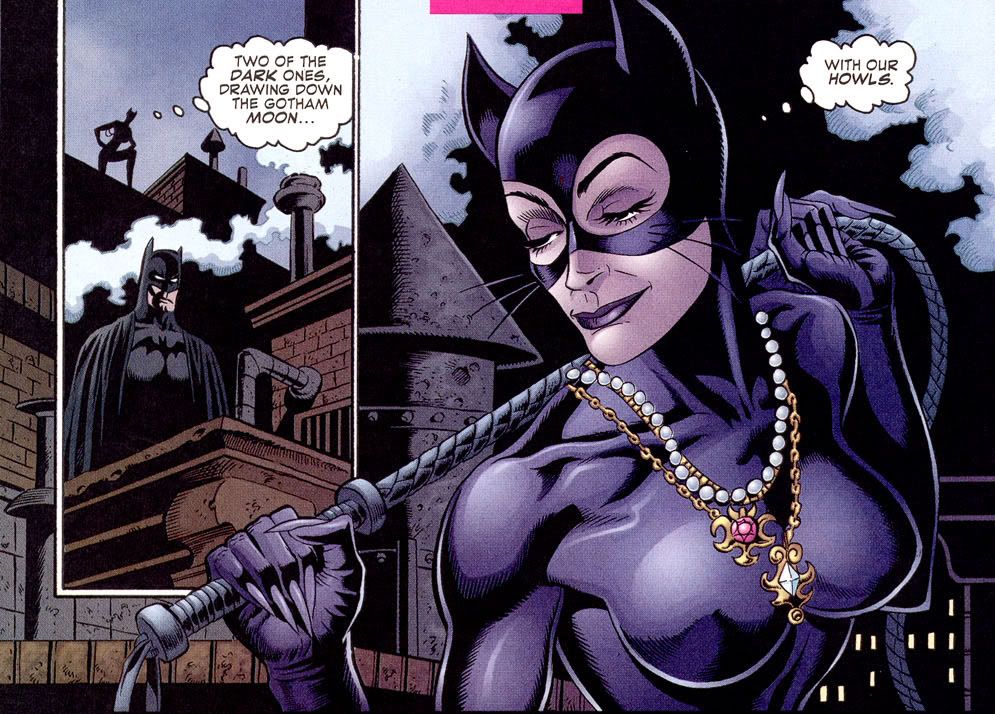 Sometime later, Scarecrow lures Catwoman into a trap where he gasses and captures her. He then blackmails her into luring Batman into another trap in exchange for not having her identity exposed to either the media or the cops. Poor Cat has no choice by to oblige, leading her flip on the bat signal to get both Batman's attention and Commissioner Gordon. (And so the chase begins...)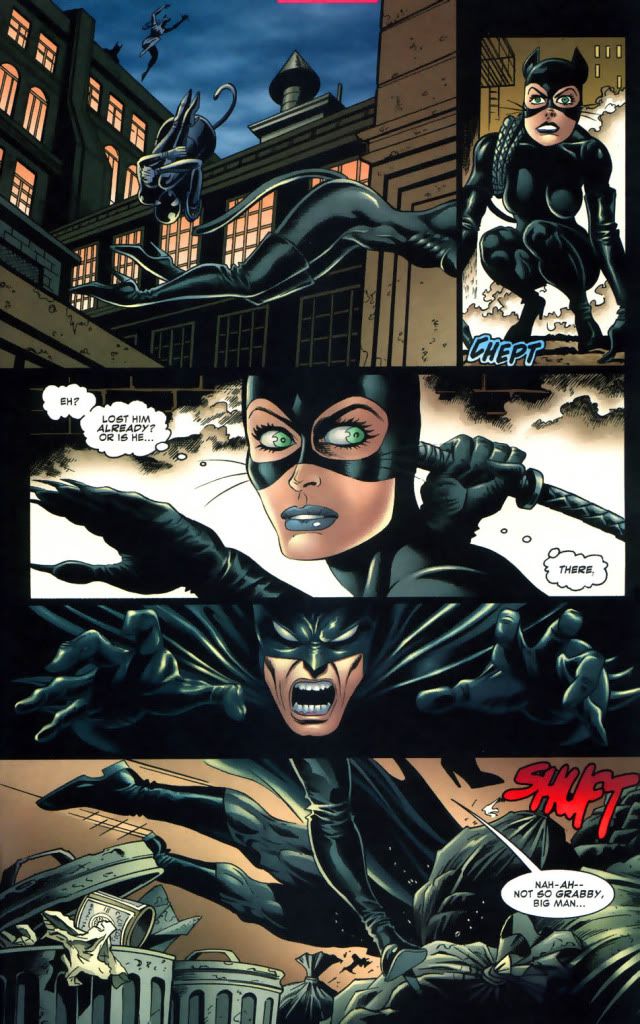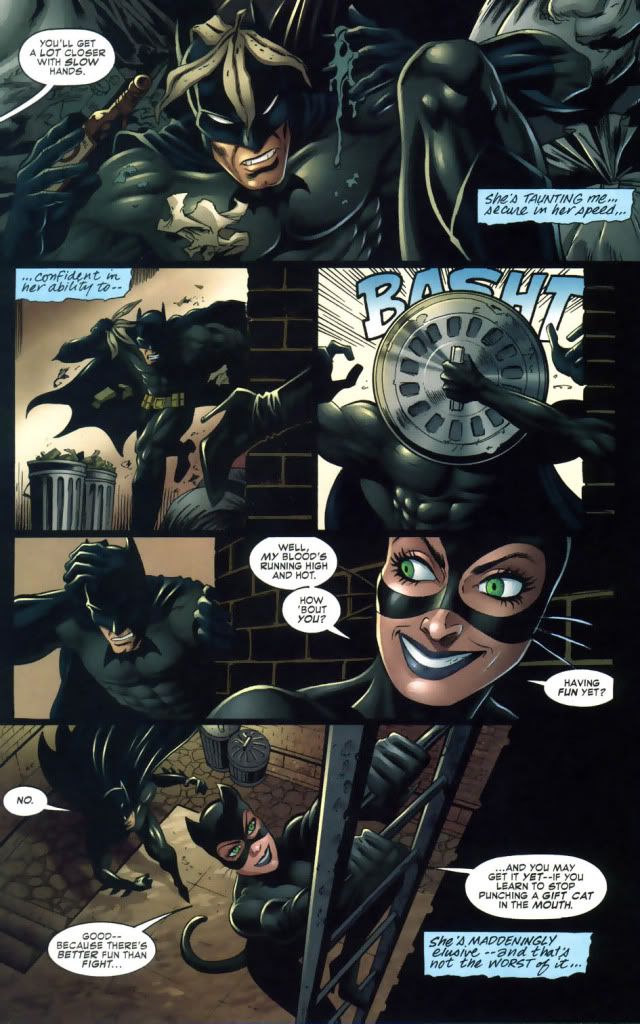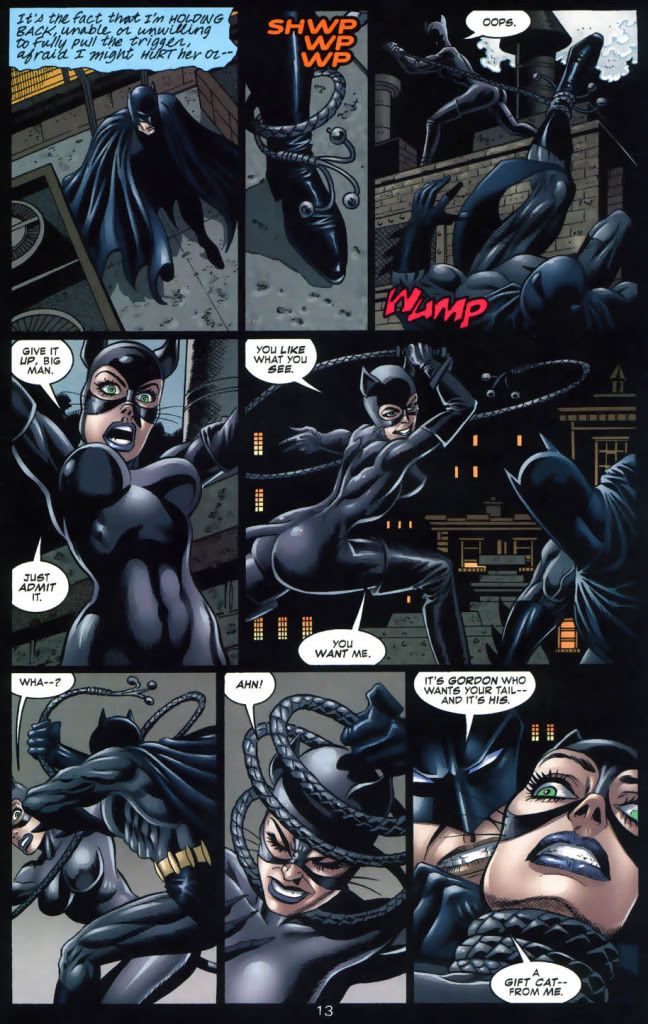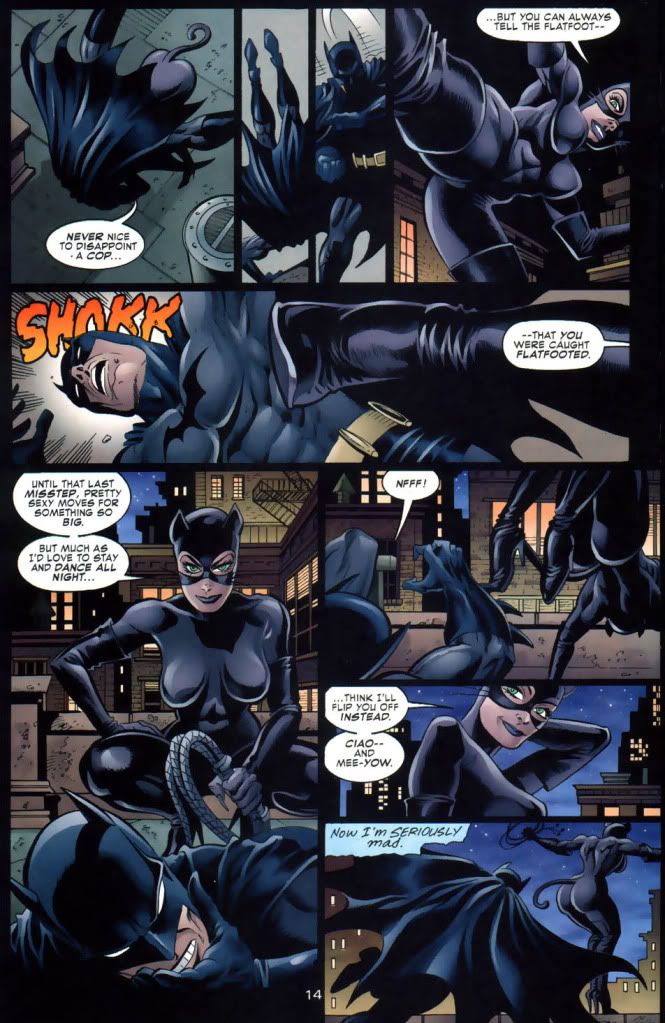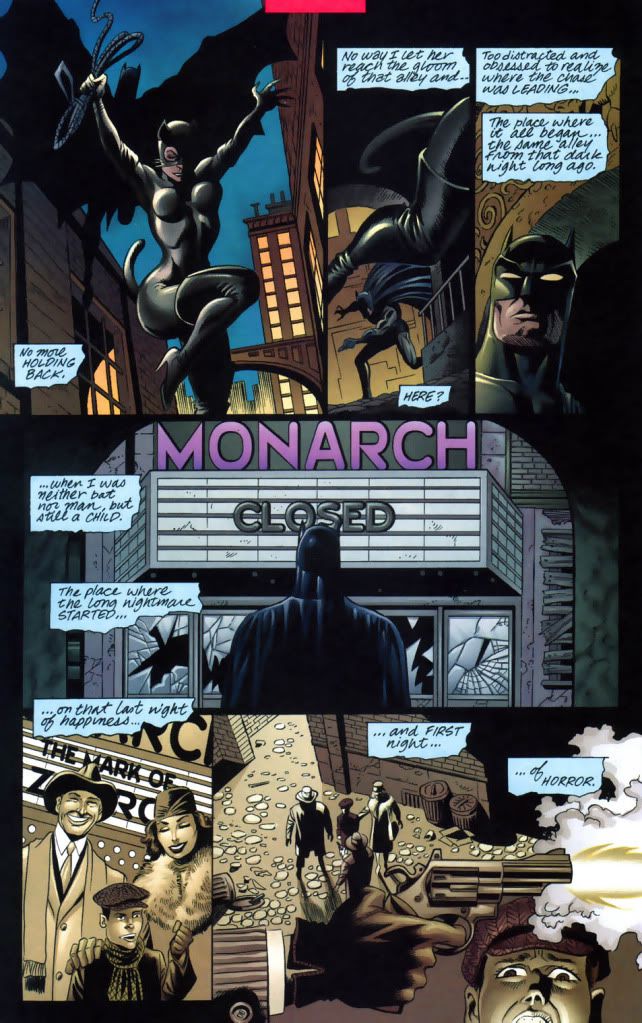 (With a chase like this, one can only imagine what their sex life must be like behind closed doors...)
Anyway, here Brucie realises he's back in the alley where his parents were shot and killed, only to get ambushed by Scarecrow who decapitates Hugo Strange right in front of him. A fight between the Bat and the Scarecrow ensues! But this won't end without some kind of intervention from a certain *Catwoman*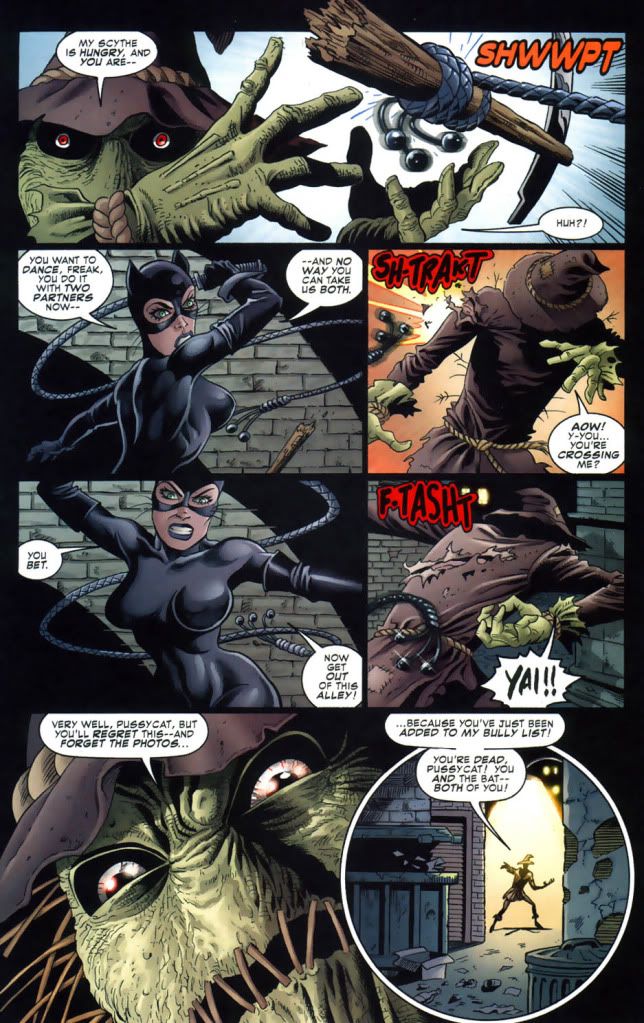 Scarecrow has his "U GUYS R BEING MEAN TO ME!!! I'M TELLING MUMMY AND DADDY!!!" moment. I guess this means Selina Kyle's photos are now off the hook if she's officially on Scarecrow's hit list? Either way, the Cat expresses her sincerest regrets to a pretty beat Batman.
(
"I am Catwoman. Hear me roar!"
)
And now for another example of how
"a kiss is even deadlier if you mean it."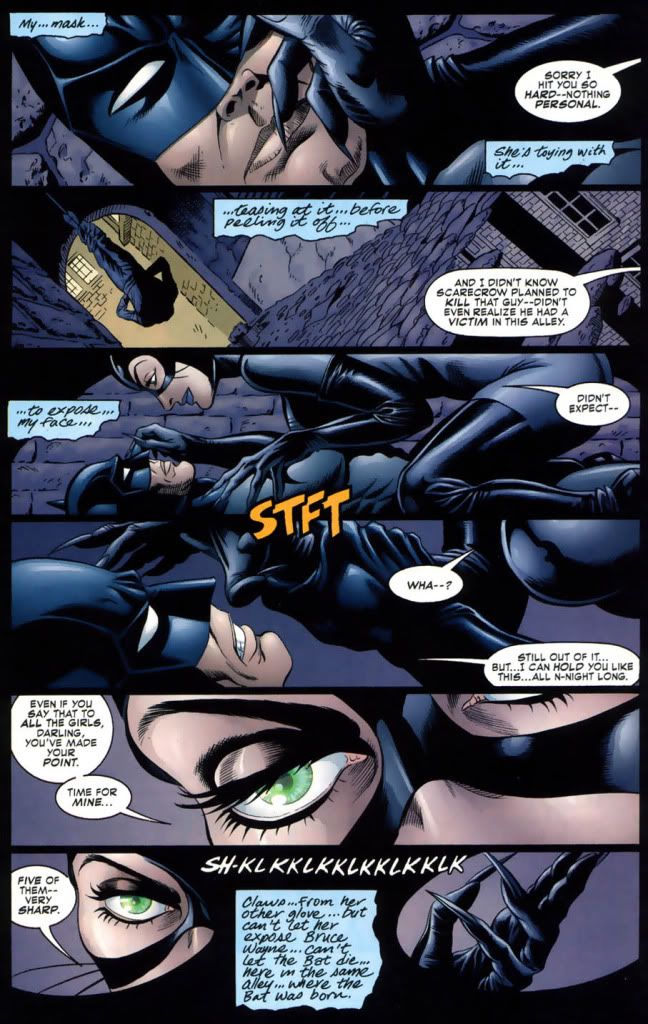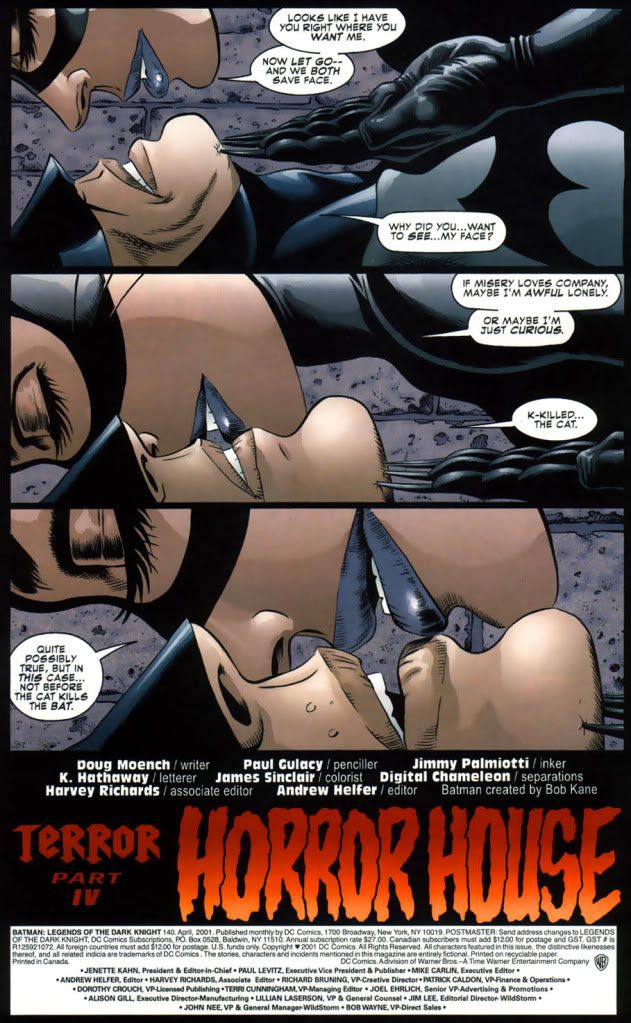 Can't train a cat to behave I guess.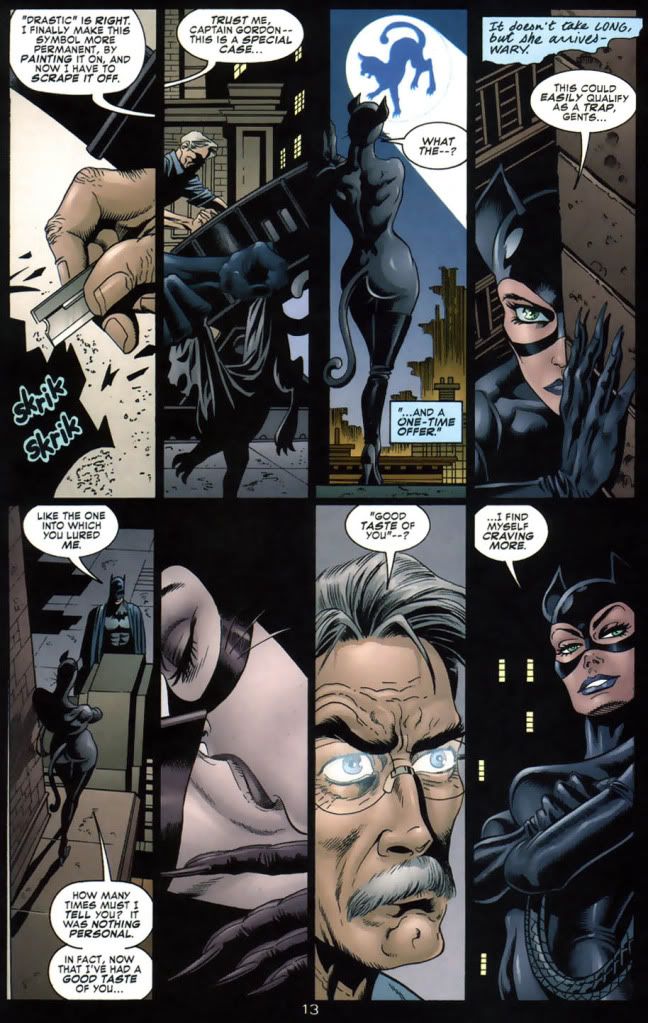 Commissioner G's face says all (and ever so *priceless*).