In the films, Wedge Antilles is a character with the minor role of being the pilot who survives everything the films throw at him. He is awesome. Alas, other than the adaptations of the films, Marvel Star Wars doesn't use him until this comic. ...Which is a bit odd, and largely not canon now.
Wedge Antilles and Wes Janson, ladies and gents and others.
This is Marvel Star Wars 78: Hoth Stuff.
Luke, Leia, and a new character, Lt. Hightower, find a transport which had come from Hoth and go onboard. Luke is sure that Wedge is on it, and rather emotional about the issue.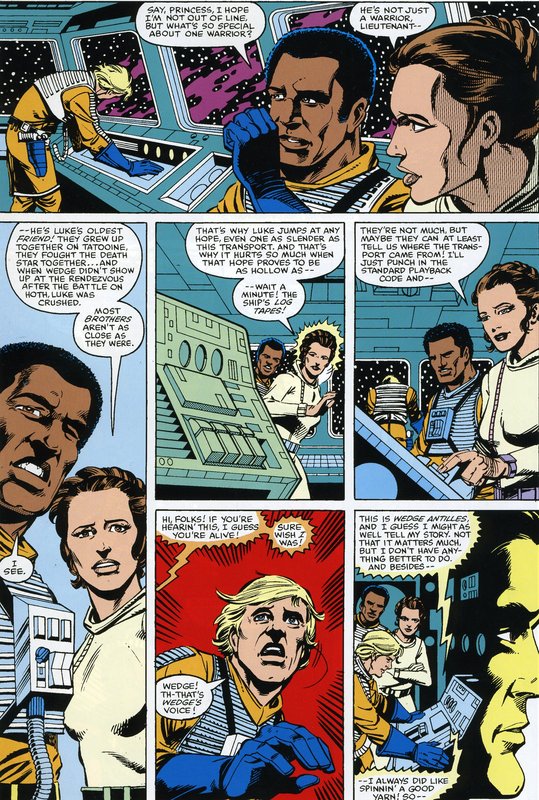 Which is Biggs Darklighter's backstory.
During the evacuation after the Battle of Hoth, Wedge and Wes ended up in a Y-wing and tried to escape, but got shot down and made an emergency landing, in which Wes was hurt. They went and took shelter in a downed AT-AT for the night, hence the image from above the cut.
In the morning, there's no one around to stop them from returning to base, though there are wampas about. Wedge finds that the communications center is still working.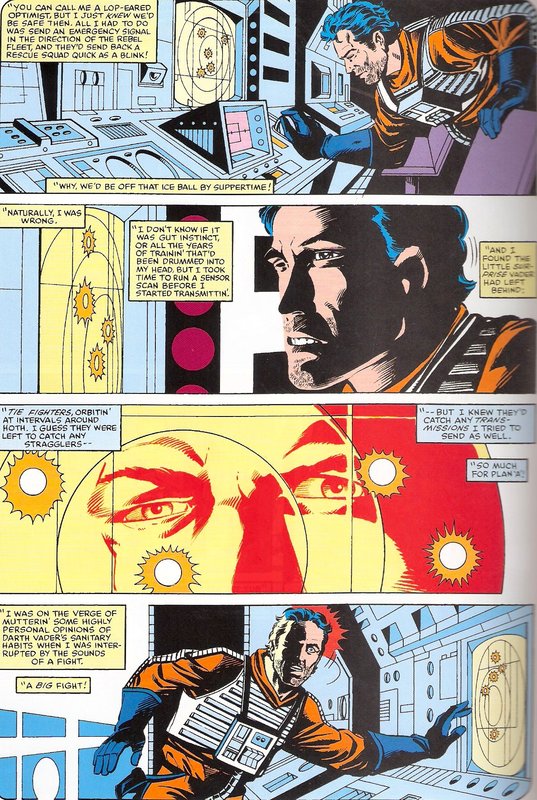 Those are wampas and the last tauntaun on Echo Base. Wedge killed them and saved it.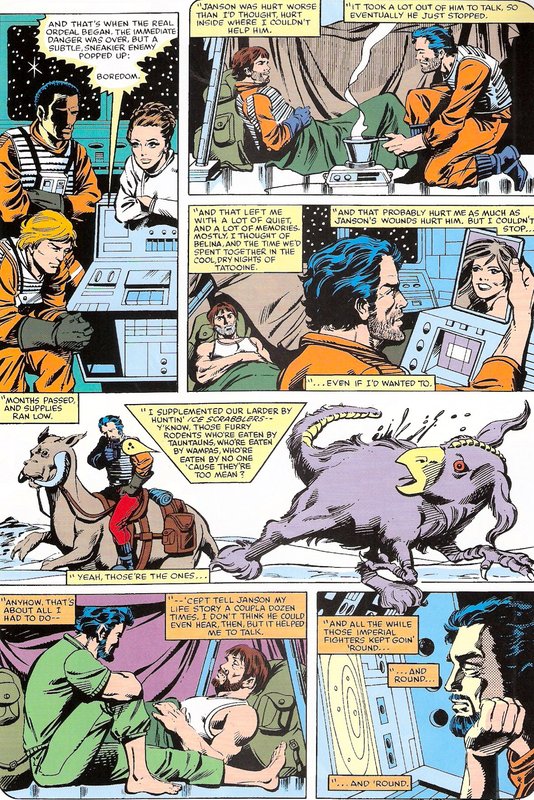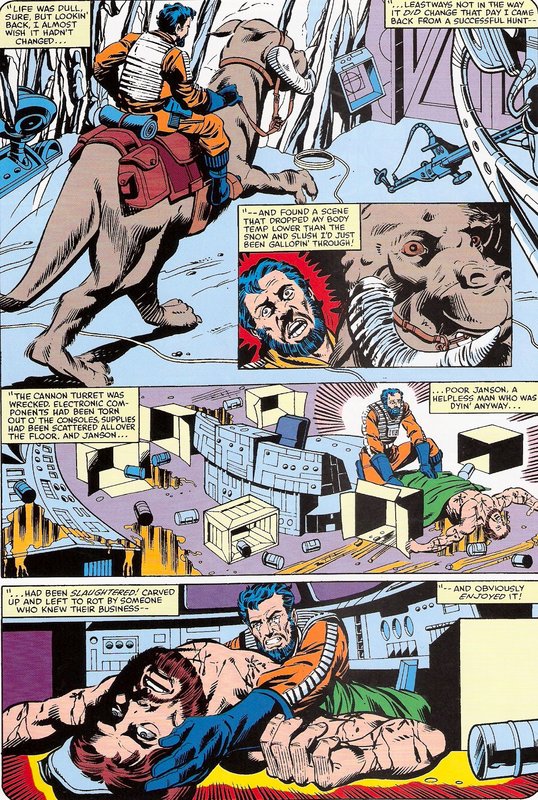 Wedge follows the tracks, and finds ugly alien scavengers.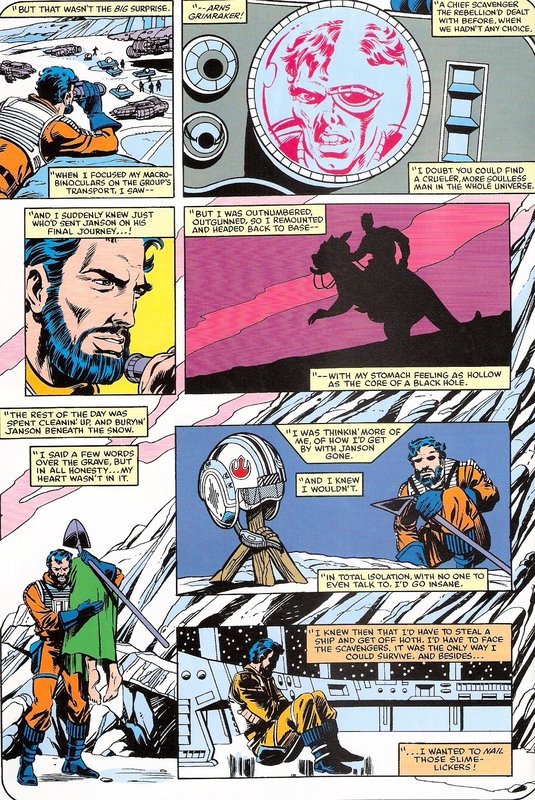 So he snuck about and reprogrammed some of their ships and a gun turret, then stole a transport.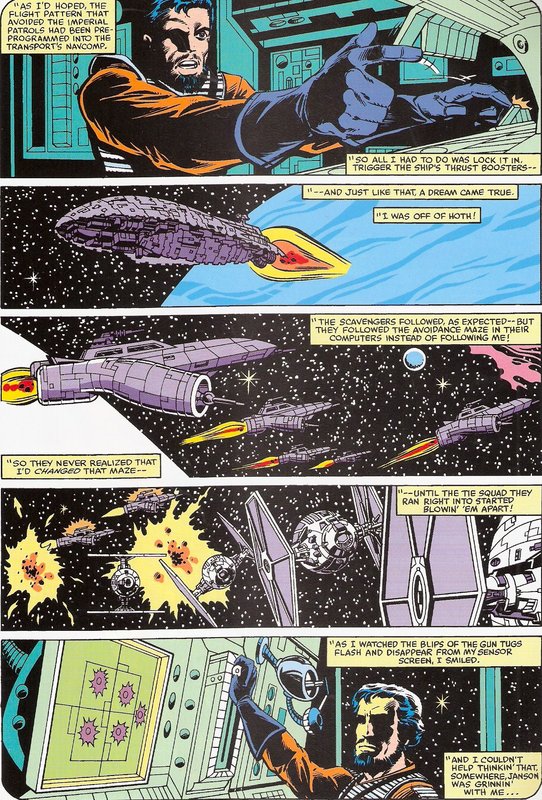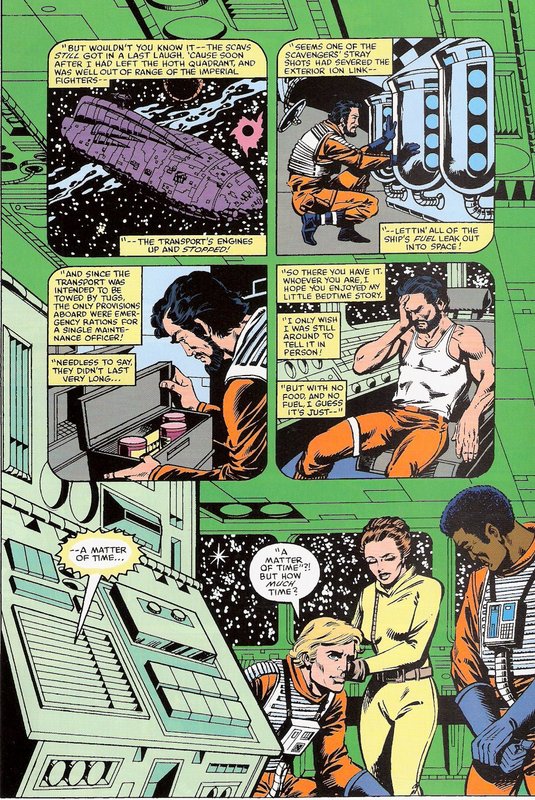 Luke despairs, and then Lt. Hightower notices someone in an environmental suit outside, waving!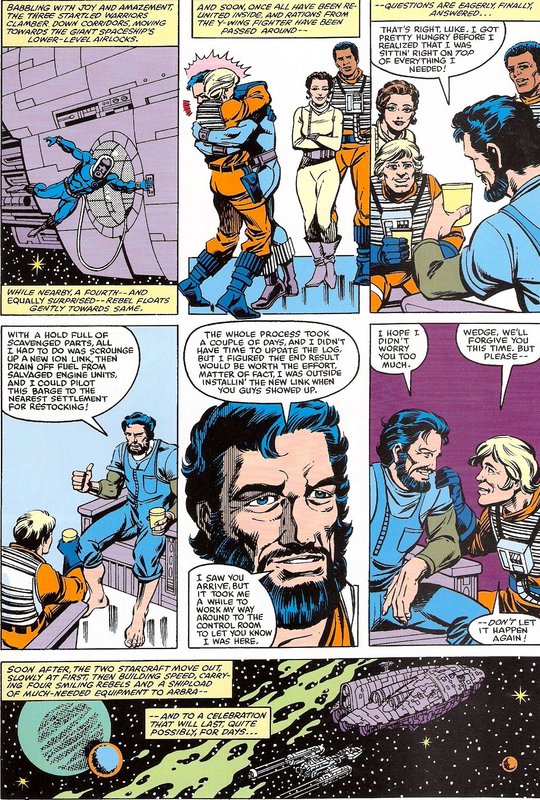 Wedge is largely ignored again in later Marvel Star Wars, but he does have some cameos. This story is generally ignored
In
part of
Adumar: Pilots Wanted
, there is this exchange.
Wes Janson:
At least you weren't killed in action. Remember what Wedge used to tell people about me and the Battle of Hoth?
Wedge Antilles:
Even Luke fell for that.