althechi posting in

scans_daily
All right, let's get straight to it! Vampire!Talia and aliens seemed to be the most popular, and I'm also including Zombie Nazis, because well, they're
Zombie Nazis
. Can't go too wrong with that.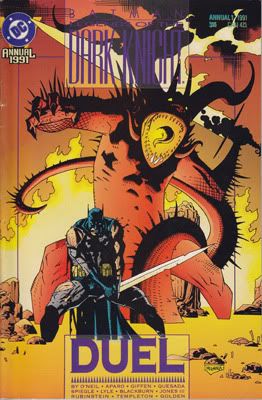 Intro can be found
here
or four posts down.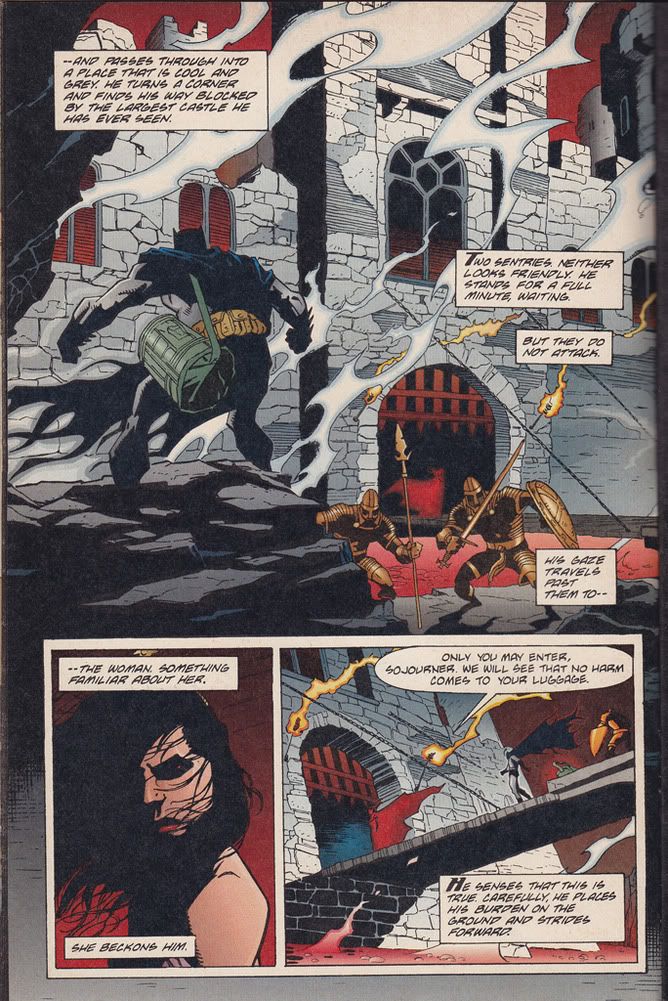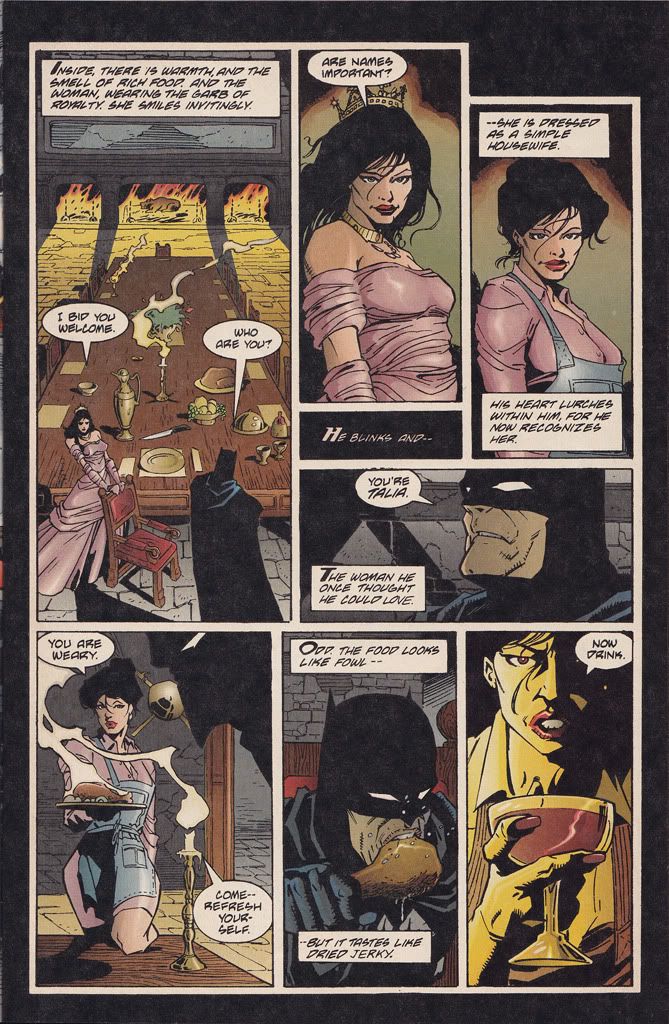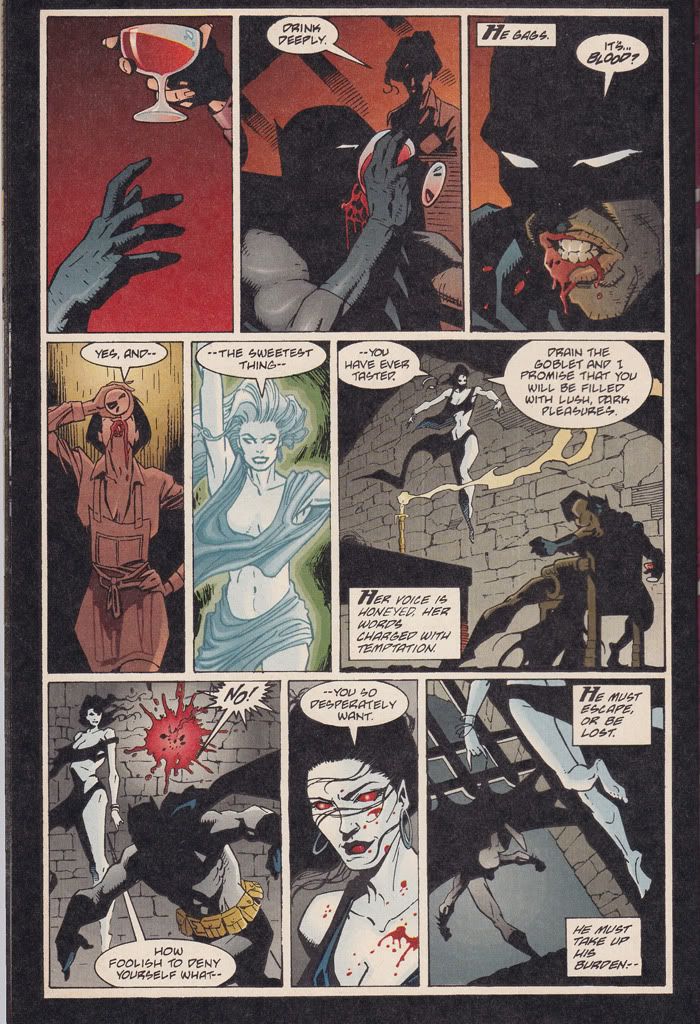 But then vampire!Talia zaps it away and summons a dragon! Oh noes!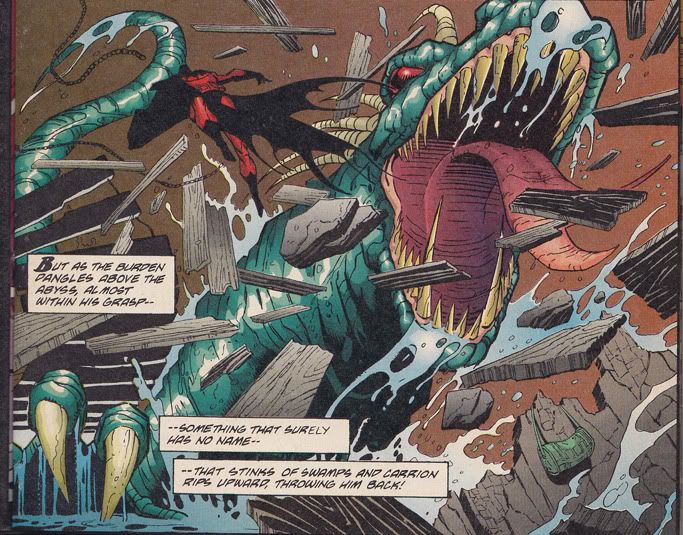 (Sorry about the paper stain on the right...don't ask me how that came to be)
Anyway, Talia offers him the blood again but he declines, heading forth into the unknown.
Then he wanders into Washington DC, where an alien spacecraft crashes into the Capitol dome. An alien broadcasts its demand: either a challenger defeat it, or a million people are to be sacrificed immediately to it to provide power for its ship. Batman takes up the challenge, naturally.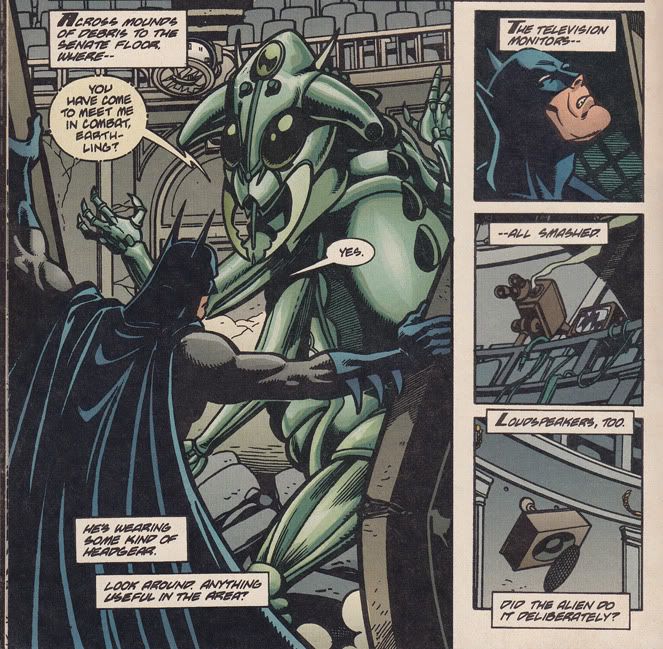 (Told you that panel was important)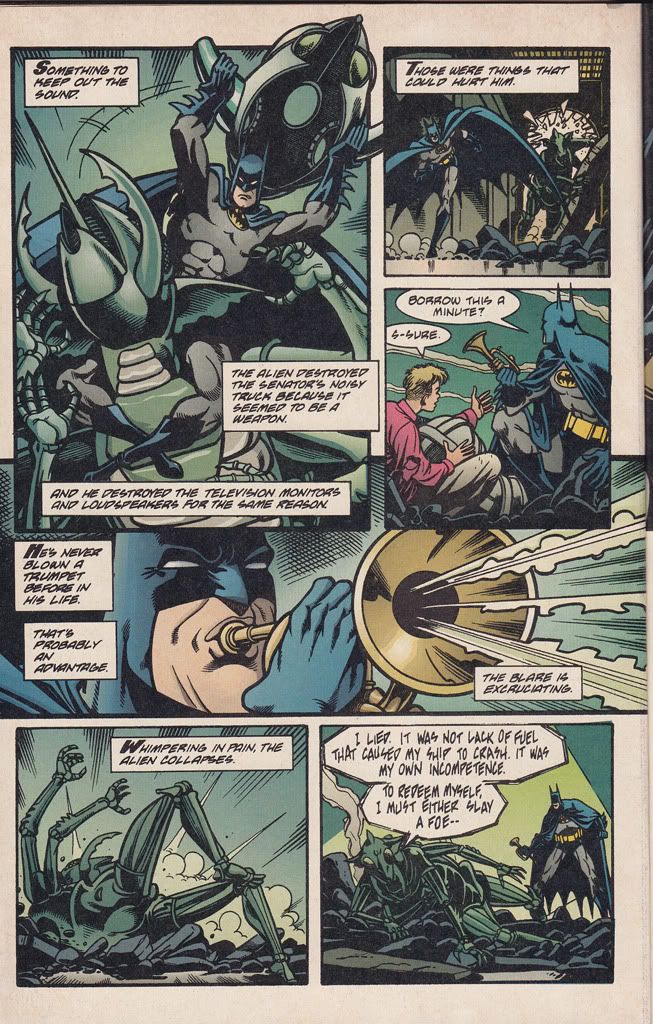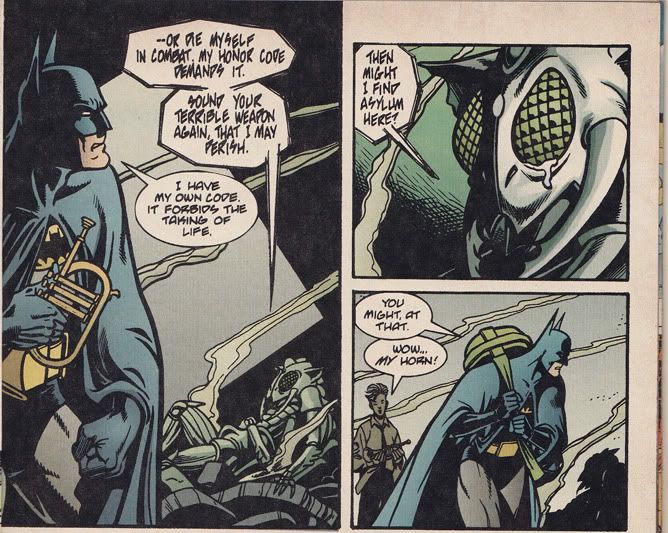 He heads into the alien spacecraft and into the Prohibition scene, which I'm not posting.
The last scene has Batman tumble into a river saving a goon's life, and he exits the river to a wintry environment again. And who should he run into but...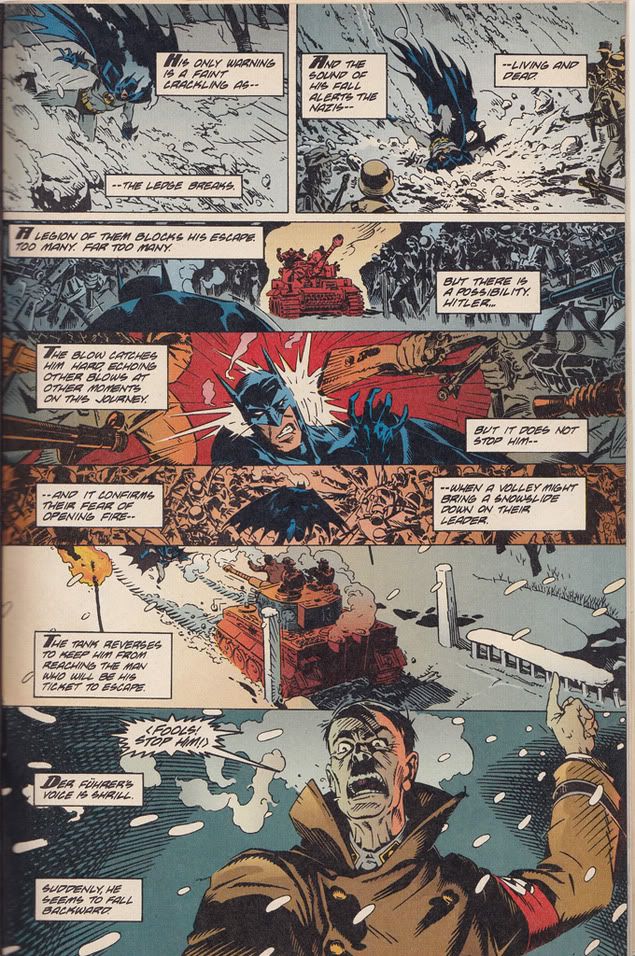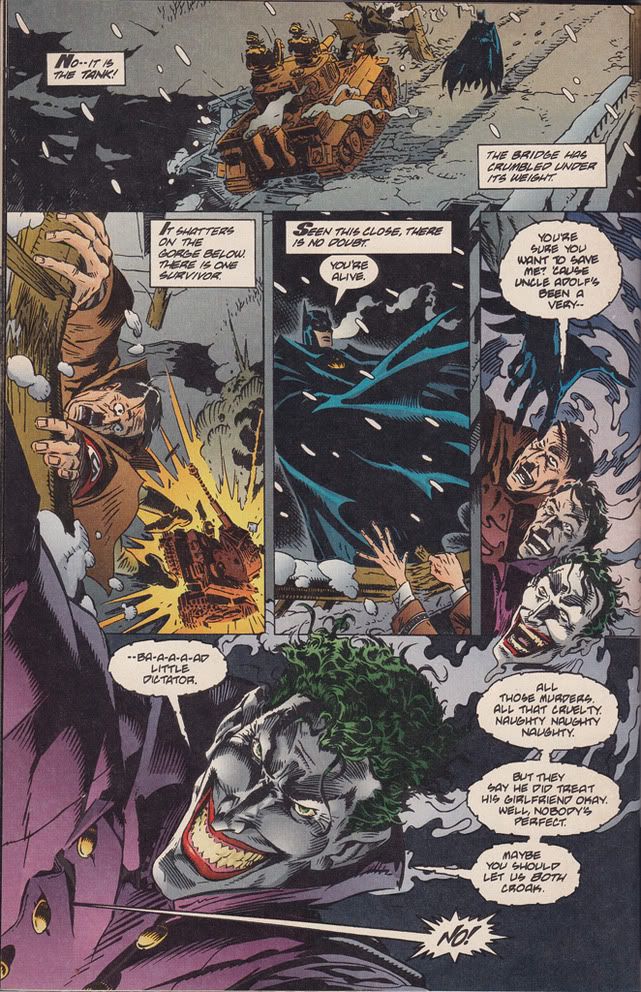 (That's kind of ironic considering Harley Quinn, eh?)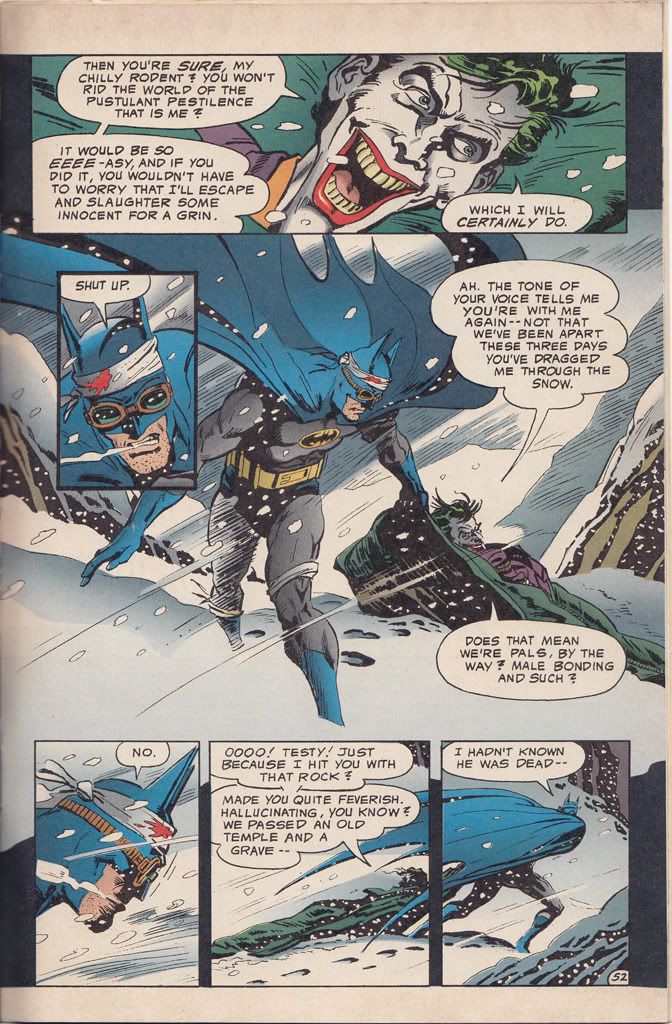 Joker recounts the events of the whole issue, revealing they were just hallucinations experienced by Batman, including some winning lines such as: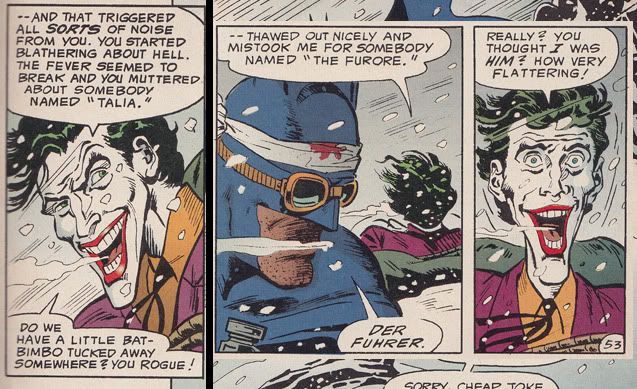 (Doesn't the second contradict his attitude towards the Red Skull? Anyway.)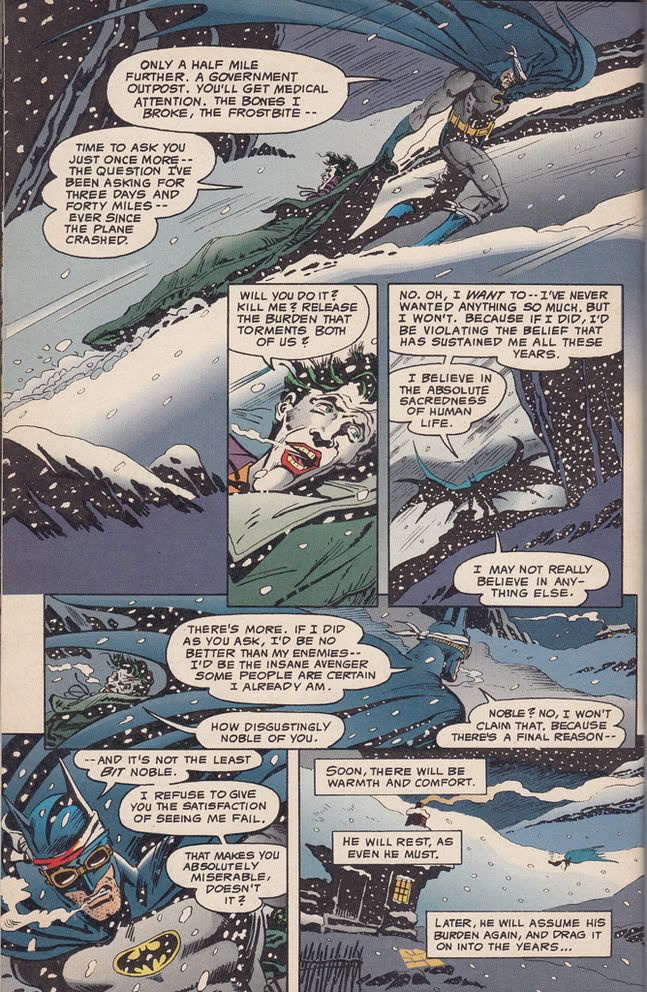 And that's that for "DUEL". Thoughts? Comments?