pyrotwilight posting in

scans_daily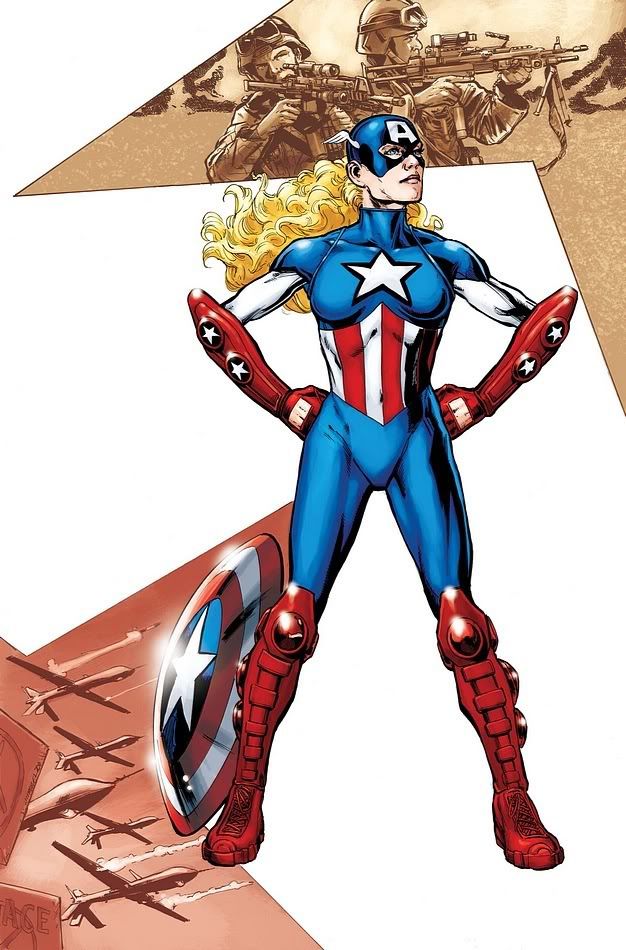 CAPTAIN AMERICA CORPS #4 (of 5)
Written by ROGER STERN
Penciled by PHILIPPE BRIONES
Cover by PHIL JIMENEZ
The time-lost patriots of the Captain America Corps must recruit the surviving heroes -- and villains! -- of the Marvel Universe to wage war against the diabolical AmeriCommand. Daredevil, the Punisher, Nick Fury, Luke Cage, the Beast, Misty Knight, Wyatt Wingfoot, the Falcon, Tigra, Electro, and the Amazing Spider-Man join the Corps in an all-out "Assault on Valhalla!" Secrets stand revealed, in battle joined -- by Roger Stern (DOCTOR STRANGE: INTO THE DARK DIMENSION) and Phillipe Briones (SPIDER-MAN: THE OSBORN IDENTITY).
32 PGS./Rated T+ ...$2.99
While Shannon wasn't my favorite MC2 character (that there goes to Bluestreak) I'll be readily buying this series to show some MC2 support. Oddly I'm interested in seeing more of Commander A (alternate universe 25th century Cap who is of mixed descent).
Edit: I suppose I should also point out that issue 1 of the mini comes out tomorrow. And Shannon is there in the mini from the start so I'd suggest picking it up if you want to see some of her.