arilou_skiff posting in

scans_daily
I've shocked, SHOCKED AND DISMAYED by the lack of Marvel Adventures: Spider-man (or as comiclist puts it "Spider-man (Marvel Adventures)" or as all right-thinking indviduals puts it: The AWESOME Spider-man.
The cute is strong with this one! Oh, and spoilers.
First two pages from MASM#11, where Spidey and Chat goes to Florida, fights the lizard and stuff.
While there they learn the valuable lesson that talking to animals is a lot more useful in a swap than in the big city.
Then we move to MASM#12 where Spidey and Captain Stacy wrap up a crime family (Can I say how much I love Emma's costume in MA?)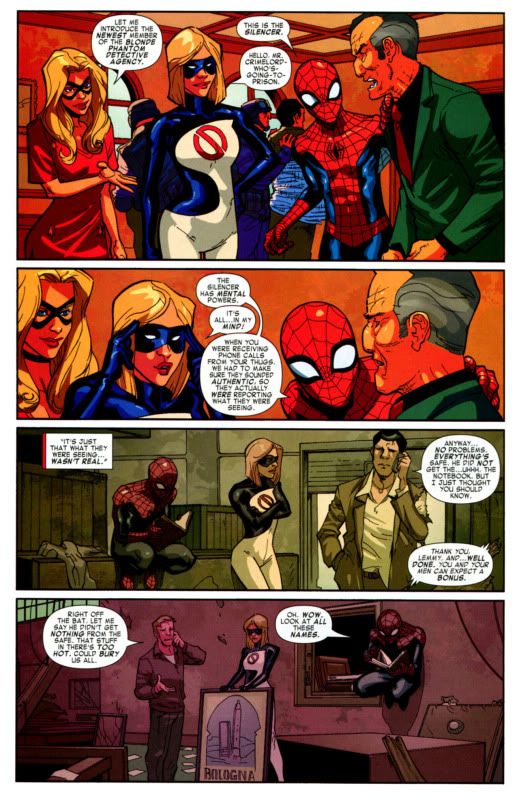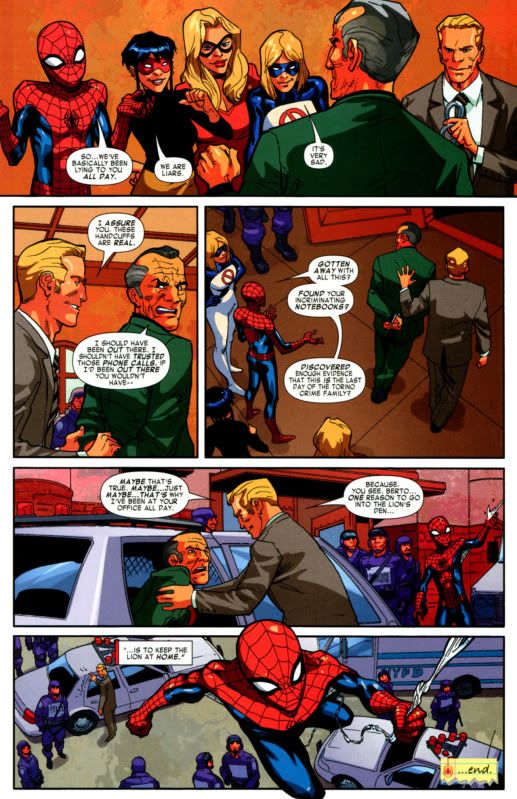 In MASM#13 Spidey goes to Devonshire and saves Dinosaurs with Ka-Zar. He meets up with a bunch of british kids who I'm sure are referencing something.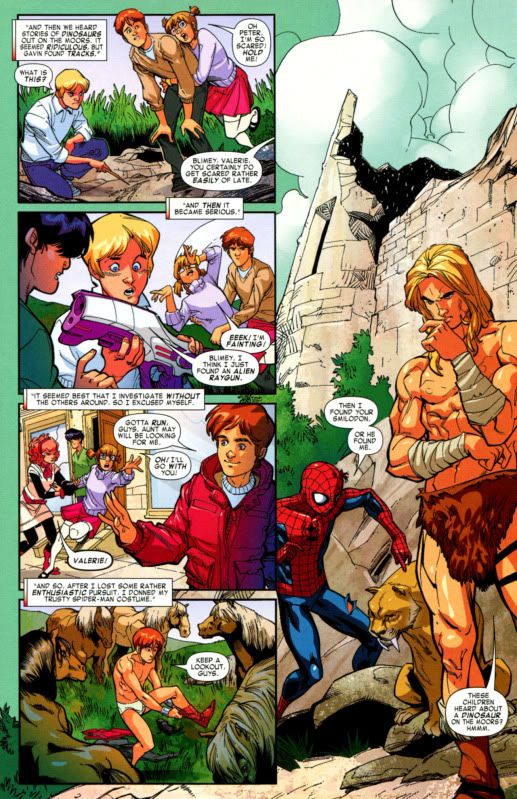 And then in MASM #14 he fights Mysterio with Captain STacy.
May I say how ADORABLE he looks in the driver's cap? The art-style in MASM in generalmakes for areally adorable Spidey, the "civilian" characters are a bit hit & miss, but Spidey has that enlarged head thing that always makes him look so huggable.