http://mr_terrific.insanejournal.com/ (

mr_terrific.insanejournal.com) wrote in

scans_daily
2009-05-12
20:46
I managed to find my seven issues of
Thriller
--I dropped the title when Robert Loren Fleming left the book--and have assembled a few character shots of Tony Salvotini, a/k/a "Salvo" of the Seven Seconds.
To give you the Wiki-based character description, Tony Salvotini was a former mercenary soldier and member of the U.S. Marines' rapid Deployment Force. After mistakenly killing an innocent man, Salvo vowed to never again shoot to kill. He would instead only wound his targets.
This is from issue 1, when newcomer Daniel Grove meets up with him: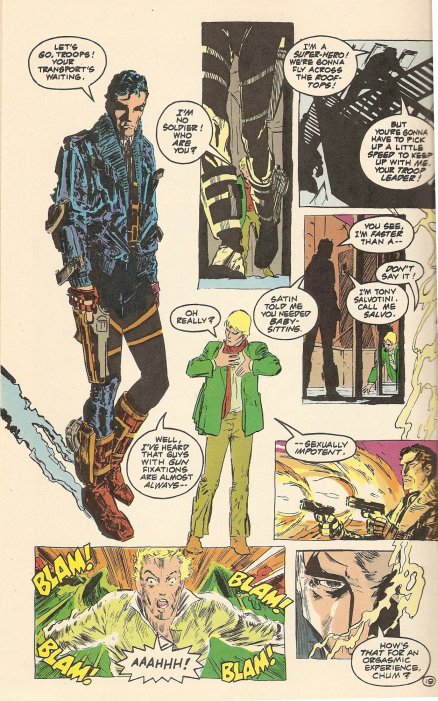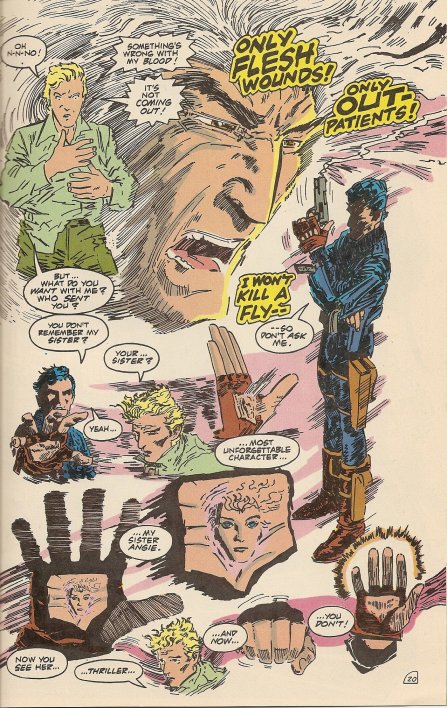 "Thriller" is actually Angeline Marietta Salvotini Thriller, Tony's twin sister. Doing the wiki thing again, Angeline had the power to become one with any inanimate object, and thus control it. She could cause her face to appear on an object or even in the sky. The only living beings she could merge with were her twin brother Tony, and the artificially created Beaker Parish. Angeline could also see visions of possible future events. In order to avert bad consequences from happening, Angie gathered a group of uniquely talented people to act as her "Seven Seconds".
Their heritage enabled Salvo to pull some pretty nifty stuff: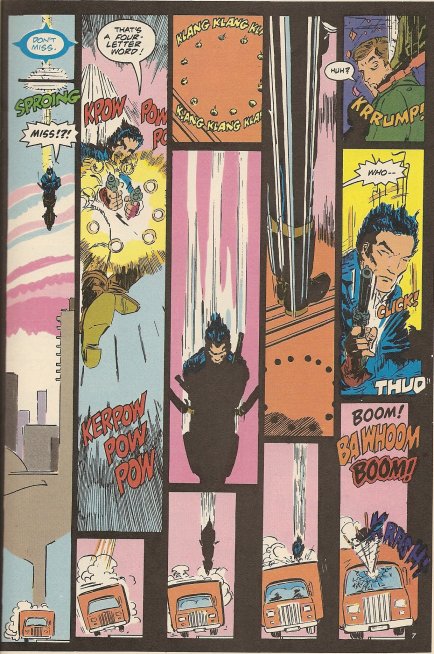 However, one of the unfortunate consequences of constantly shouting out your credo is that people do eventually catch on: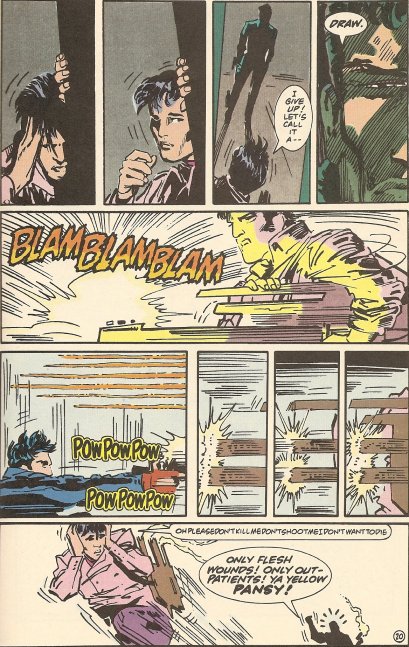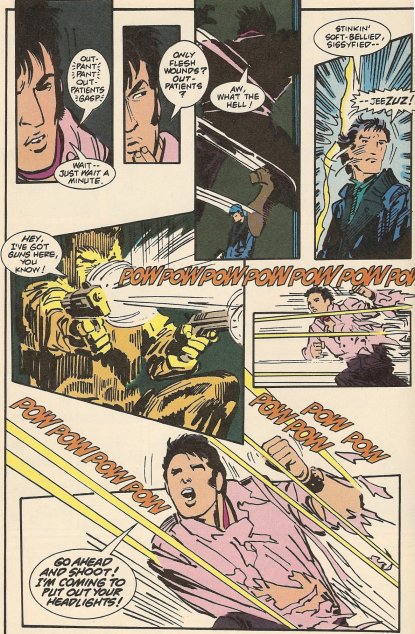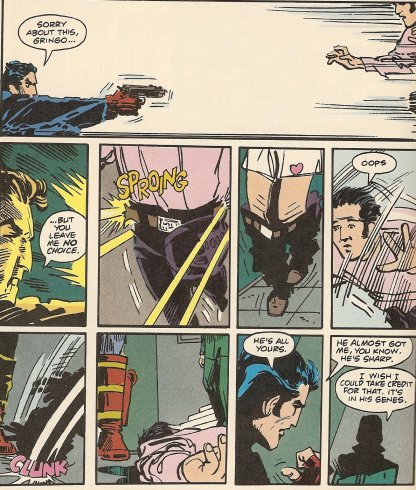 If people are interested and the mods permit it, I can scan some more when time permits.