sherkahn posting in

scans_daily
Textbook definition of awesome comics that don't NEED words (but sometimes they help).
ComicBookResources
has the preview of #4, and the Herald meets the Asgardian forces in silent space.
But I will leave those preview pages to discover behind the link. One page of why some mischief went afoot in issue #3.
The half naked, lusty looking blonde? The mother of Loki's monstrous children: Hela, Jormundgand and Fenris.
Angerboda.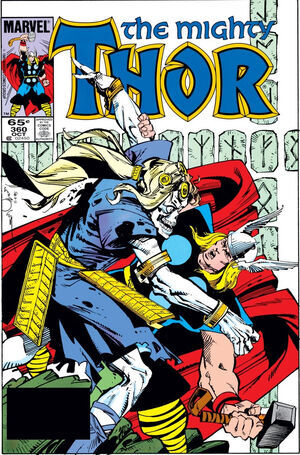 Oooooooo...... this should be interesting.