q99 posting in

scans_daily
On a planet the narrative doesn't name, the Republic and Separatists battle under the command of Ki-Adi-Mundi. He's accompanied by several other young Jedi, including the recently knighted Rivi-Anu.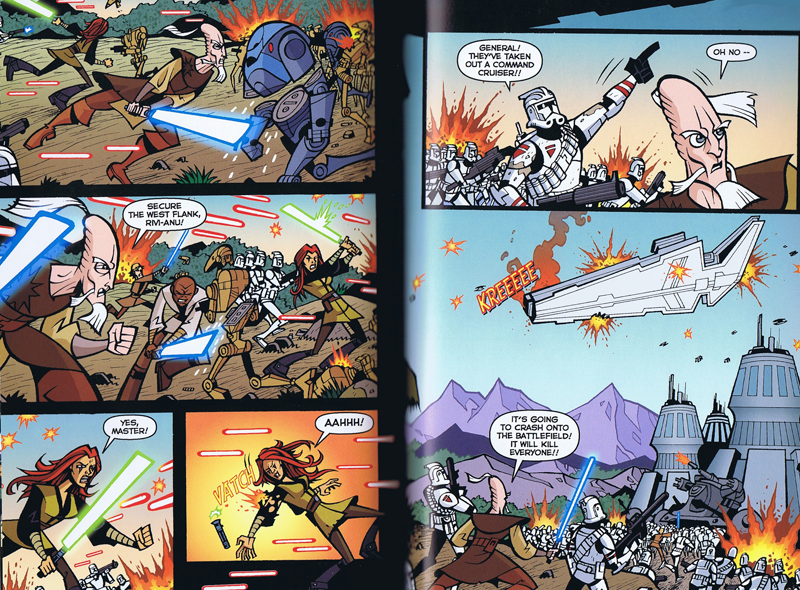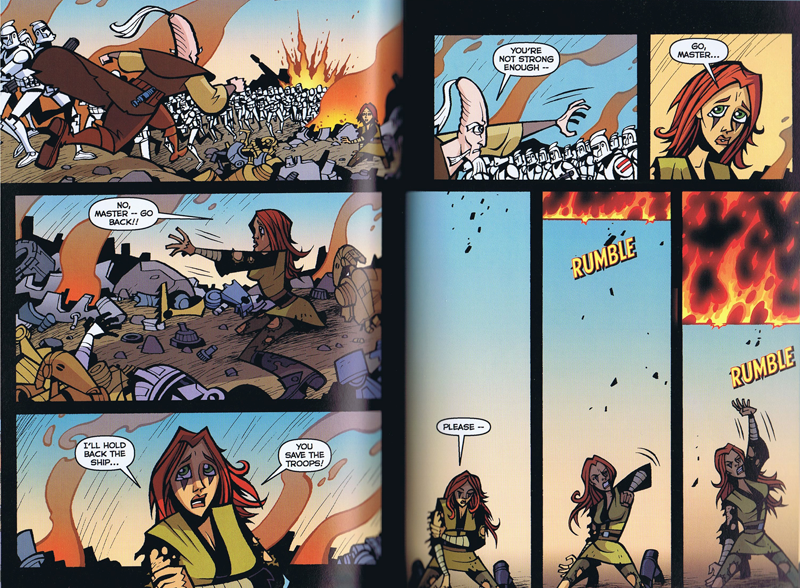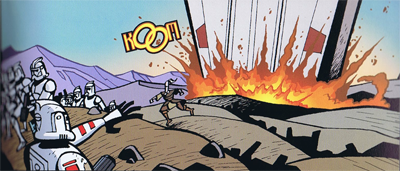 Alt links:
Part 1
Part 2
Part 3
Part 4
Part 5
The battle is won, unlike the Clones and Jedi the droids didn't escape the falling ship and it's explosion. Rest is short, though, and they are almost immediately called to go to another battle.
"Rivi-Anu is now one with the living force. It will make me proud to one day join her." -Ki-Adi-Mundi
7 pages out of a bunch.