proteus_lives posting in

scans_daily
Greetings True Believers!
Here are some scans from Marvel Universe Vs. Wolverine #1.
Yes, yes I know. Wolverine is overexposed and there have been a glut of zombies/28 Days Laterish comics in the last few years. But what can I say? I've been a fan of zombies and apocalypse fiction since I was but a lad.
Enjoy!
It begins....
I do like that line, "Hell has so much more to teach us." reminds me of Clive Barker.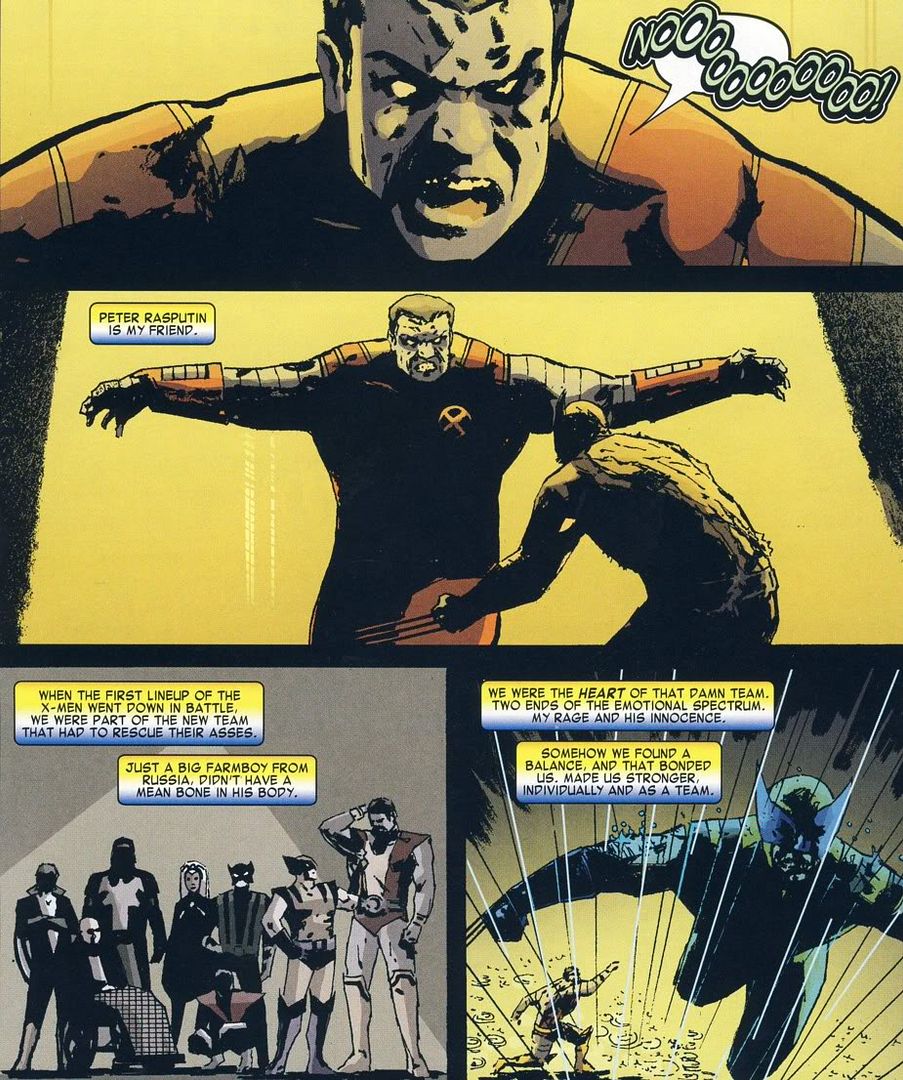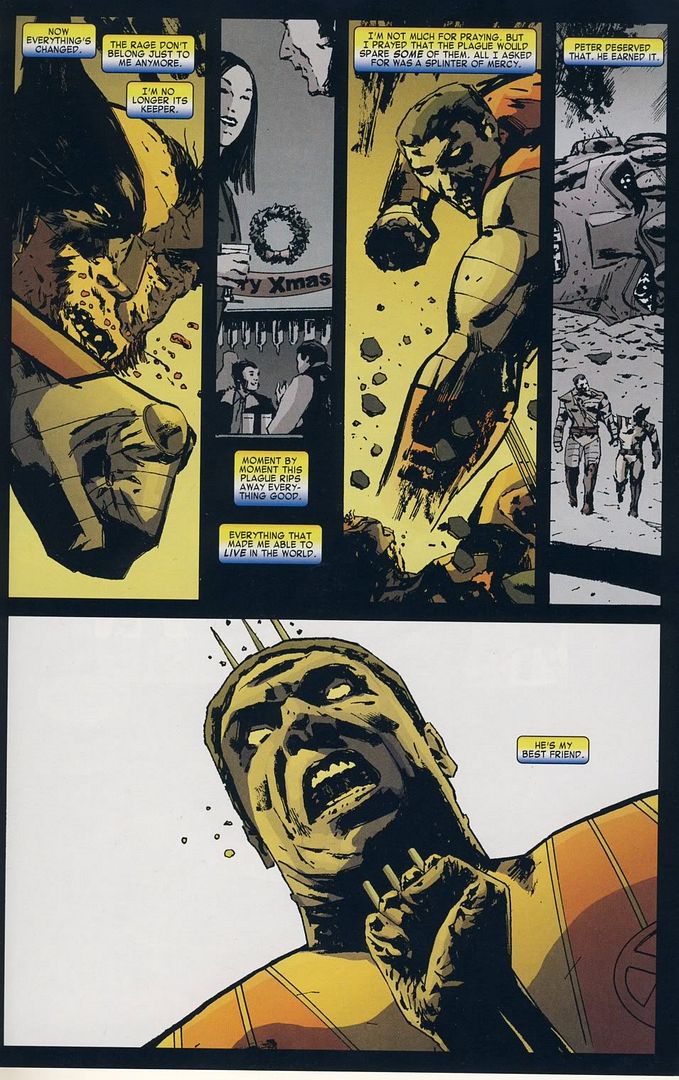 Flashback time. Logan and Peter are watching a hockey game on the tube when Spidey and the Rhino crash through the stadium. Standard issue fight, right? It is until Spidey begins eating the Rhino.
The FF take Spidey down and Logan goes to investigate. Reed doesn't know what caused Spidey's transformation but says that his metabolism has completely change and he has new enzymes to digest raw meat.
Things go back to normal until people start disappearing and while on a mission, Psylocke gets eaten by...something. Logan is pissed and goes hunting, Reed thinks it's another superhuman.
Appearances by the cannibal predators begin to increase.
Logan makes a good point.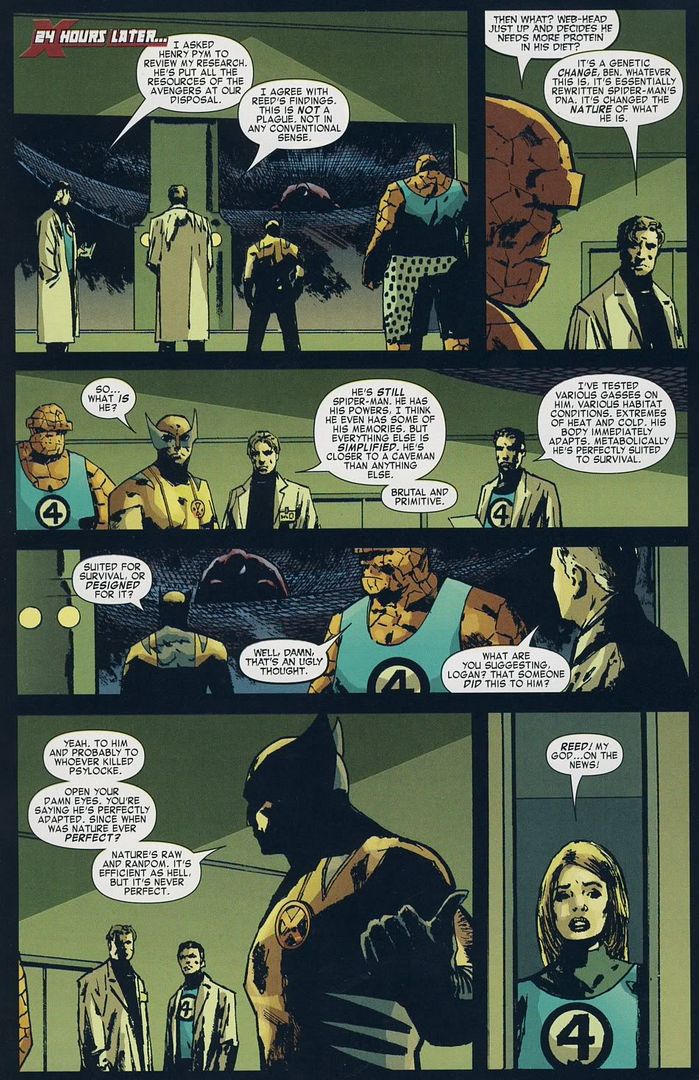 The news is that the Blob crashed into a restaurant and ate 25 people.
Shit starts to get real.
Logan has to fight other predators, including child ones. He heads back to the Baxter Building to find out they have lost contact with Utopia. He heads to the Blackbird (killing Doc Ock on the way) and finds Betsy's killer, Angel. Logan does him in and flies back to SF.
It's on Utopia, Logan realizes what he has to do.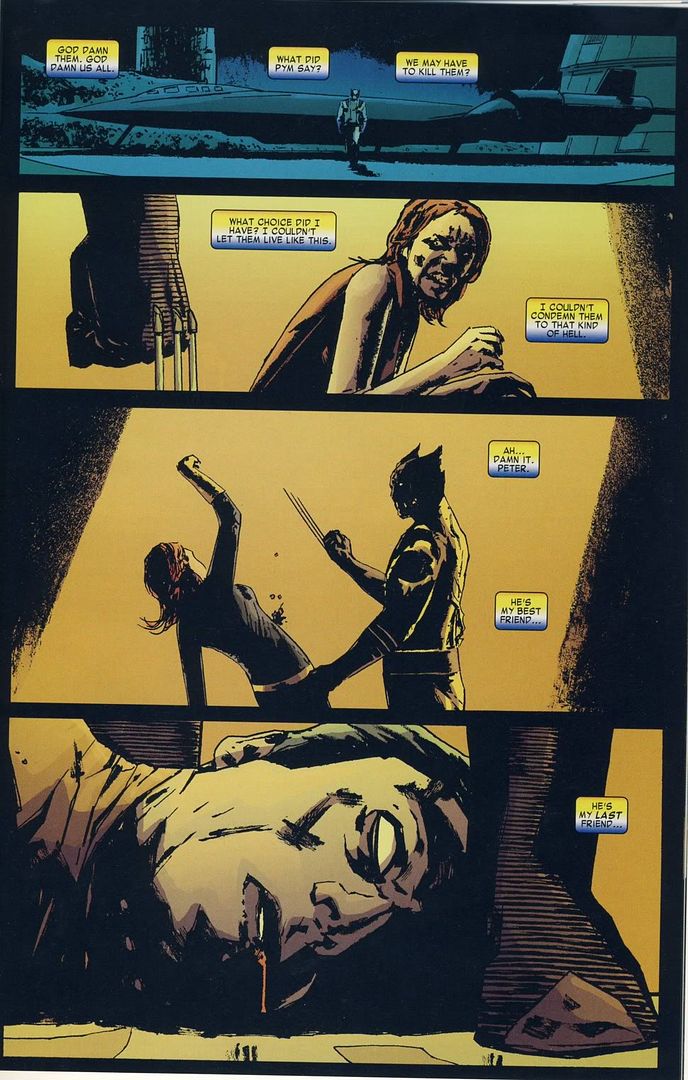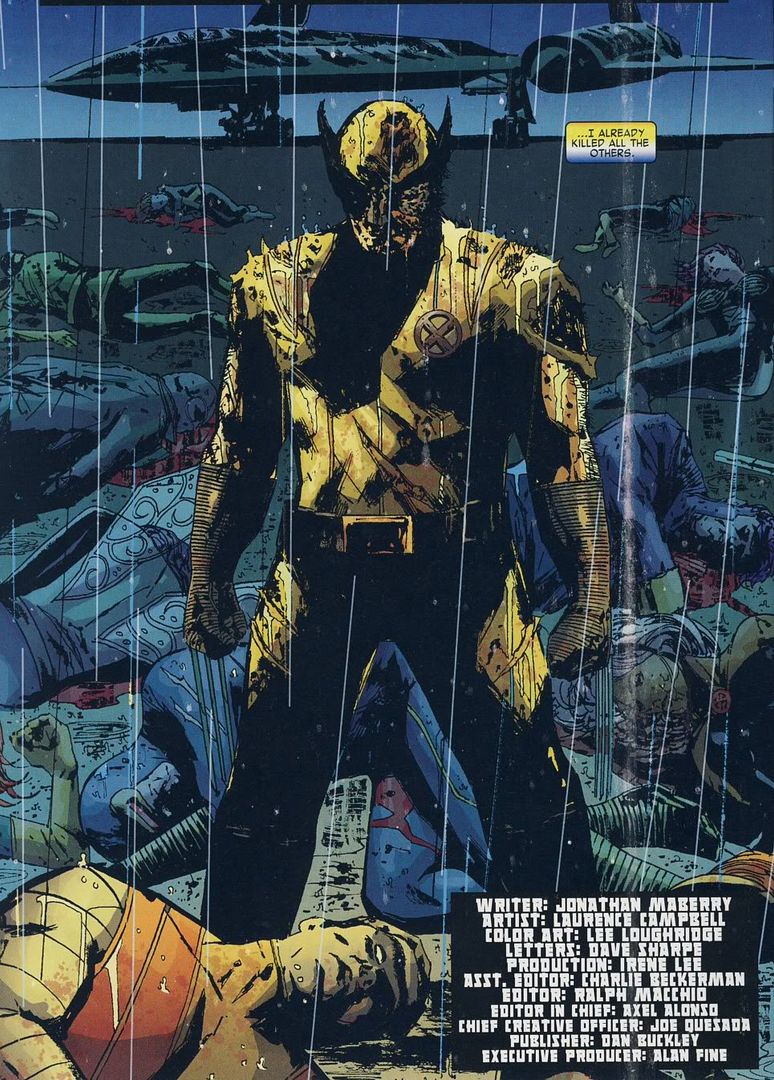 I've decided to enjoy this. It's more plausible then Marvel Universe Vs. the Punisher.