filbypott.insanejournal.com posting in

scans_daily
The Order of the Stick
is my favorite webcomic. It's based on
Dungeons & Dragons
, though you don't have to know anything about
D&D
to enjoy the comic.
To show you how awesome
OotS
is, I thought I'd share this extended sequence.
Okay, so, Xykon is an evil undead sorcerer who's trying to locate and control several magical gates scattered throughout the world. Doing so will give him control over an ancient evil, sealed away by the gods, that will give him the power to conquer the entire world. Our heroes managed to destroy one of these gates, so Xykon and his army have moved on to the next one - Soon's Gate in Azure City, which is sealed closed by the magical sapphire in the throne of Lord Shojo, the city's ruler.
Shortly before this, a rogue paladin who turned zealot thought Lord Shojo was working with Xykon, so she assassinated him. For this evil act, the gods stripped her of her powers and the Sapphire Guard imprisoned her, but the death of Shojo left an opening for Xykon to enter the throne room to personally claim the gate.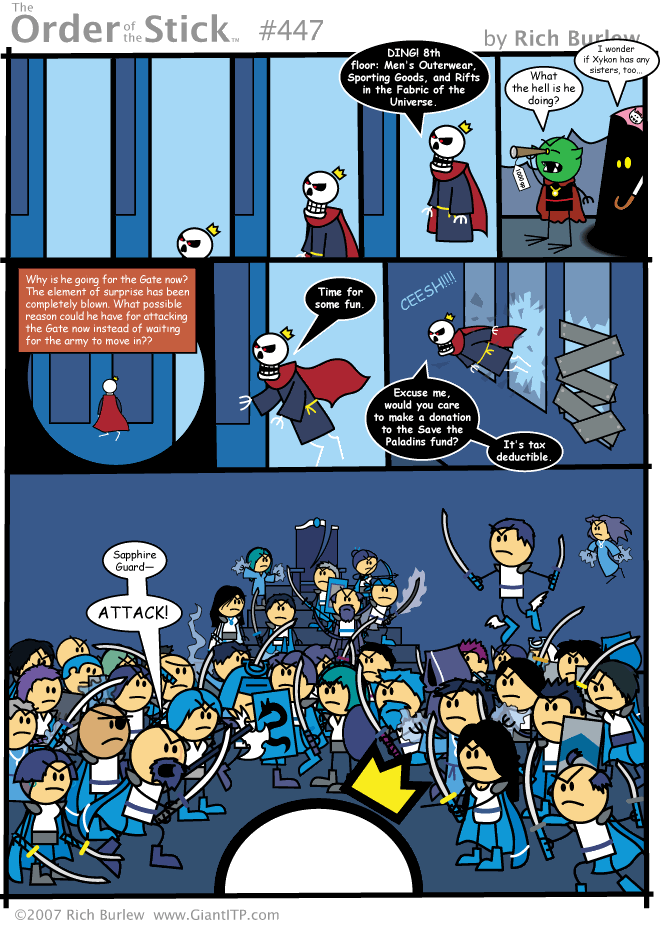 Xykon, it should be noted, is an unholy badass.
Hinjo, the late Lord Shojo's nephew and captain of the Sapphire Guard, is outside fighting off Xykon's troops.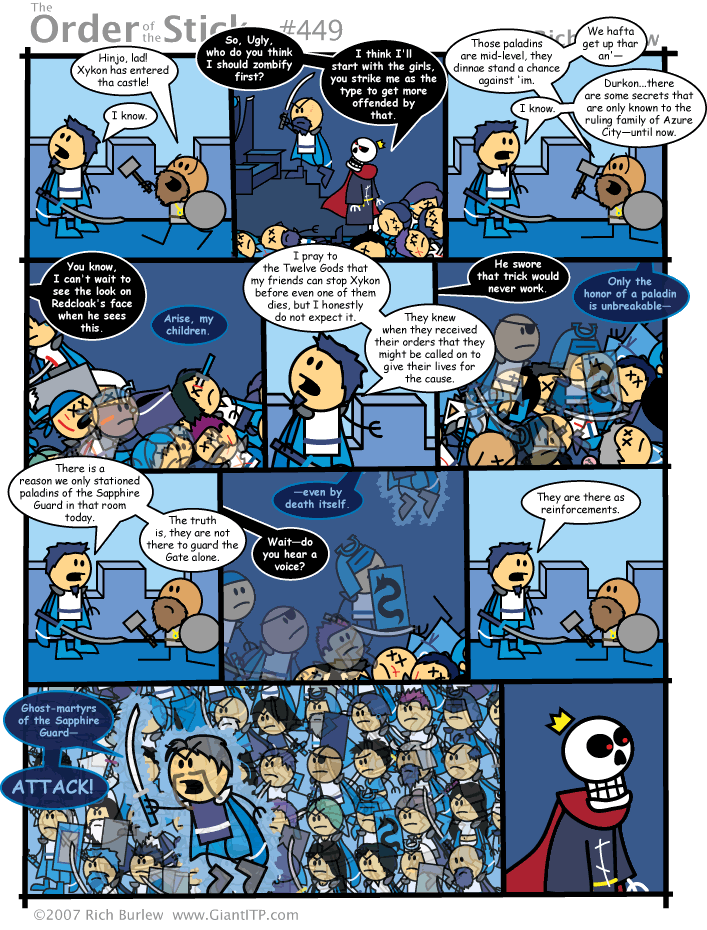 The Sapphire Guard, it should be noted, are righteous badasses themselves.
Incidentally, the guy with the mustache is Soon Kim, the Guard's founder.
So Xykon's second-in-command, Redcloak, arrives. Redcloak is the prophet of the goblin god. He has a personal grudge against the Sapphire Guard for slaughtering his people.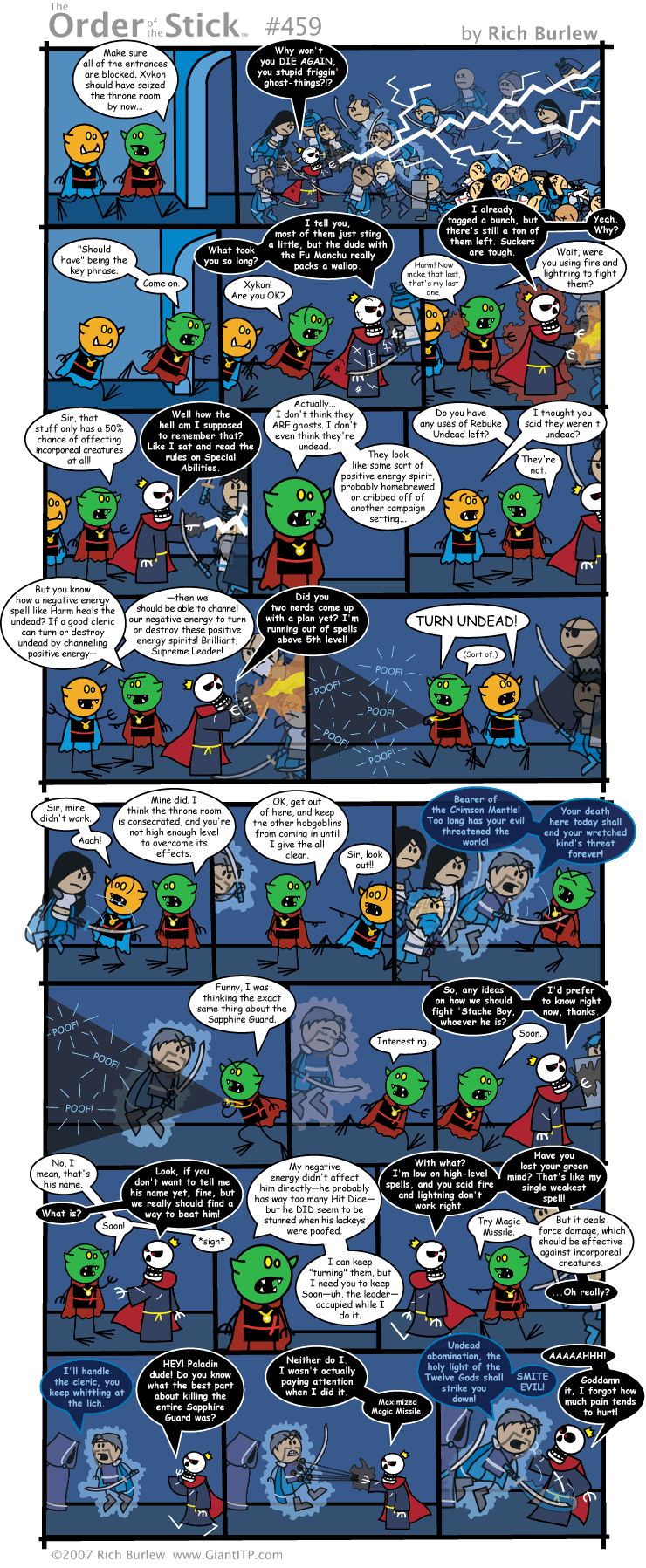 We cut to Miko Miyazaki, the aforementioned ex-paladin who murdered Lord Shojo.
I'll just let the rest of the strips speak for themselves.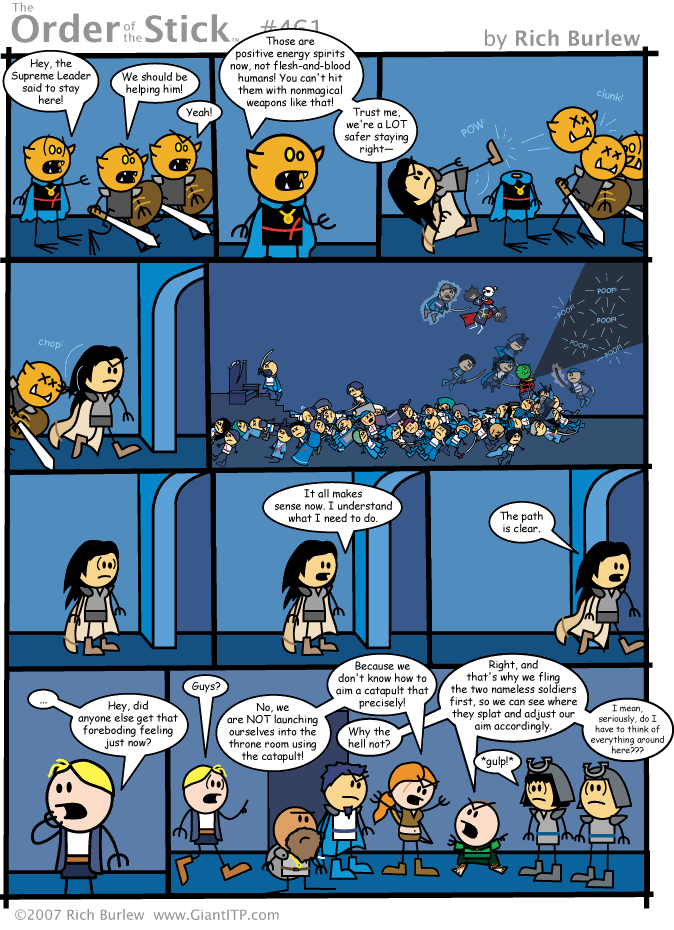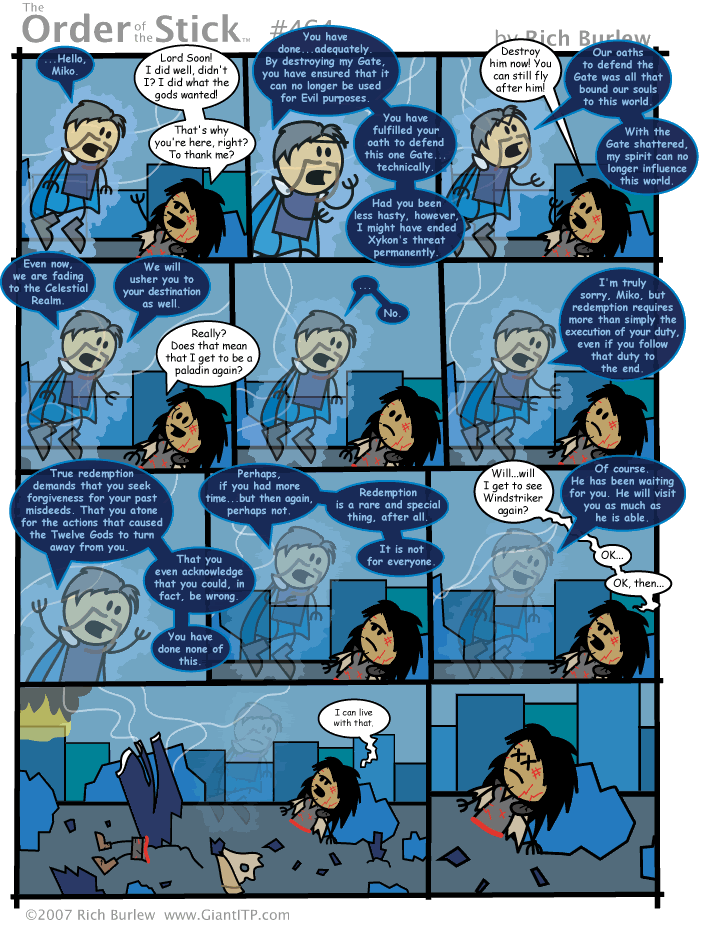 ;_;
Y'all really should check out
The Order of the Stick
if you haven't already.