proteus_lives posting in
scans_daily
Greetings True Believers!
The Nine Realms are shaking from the effects of Fear Itself and what is the Merc with a Mouth doing during these earth-shattering events?
Why, trying to make money off it!
During the Quest for More Money (nerd points if you can ID the quote) he meets his biggest fan!
Enjoy!
Wade has tricked Z-List villain The Walrus into thinking he's found one of the Hammers of the Worthy. (Wade tarted up what he thinks is just an ordinary sledge-hammer).
He directs the dim Walrus to Cimmaron, New Mexico where he begins the next stage of his plan.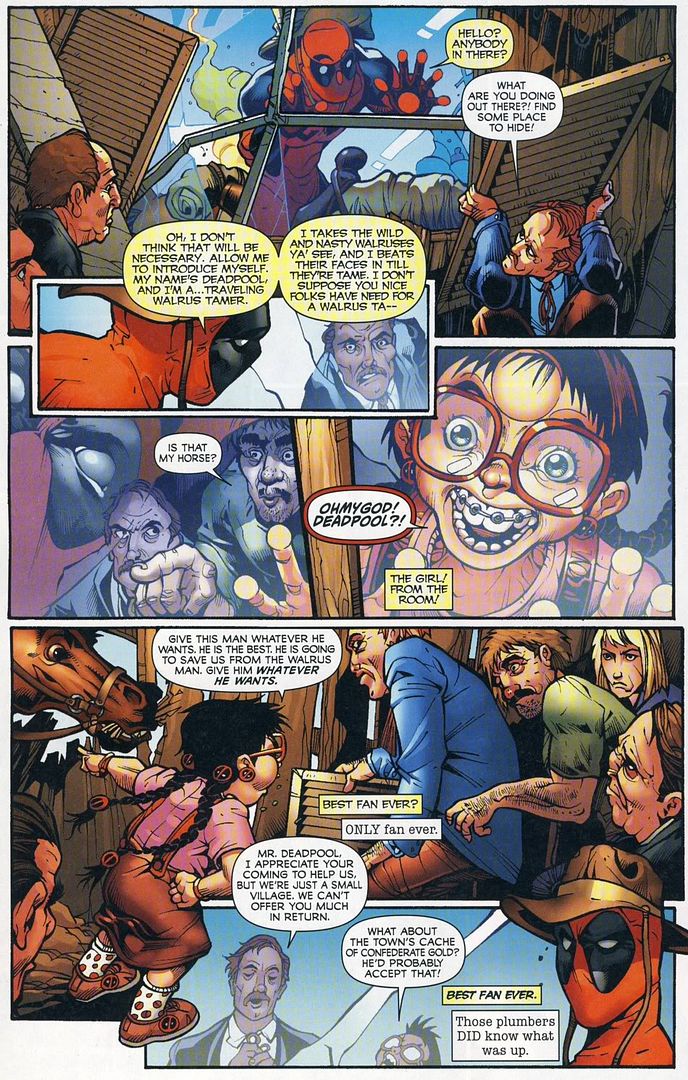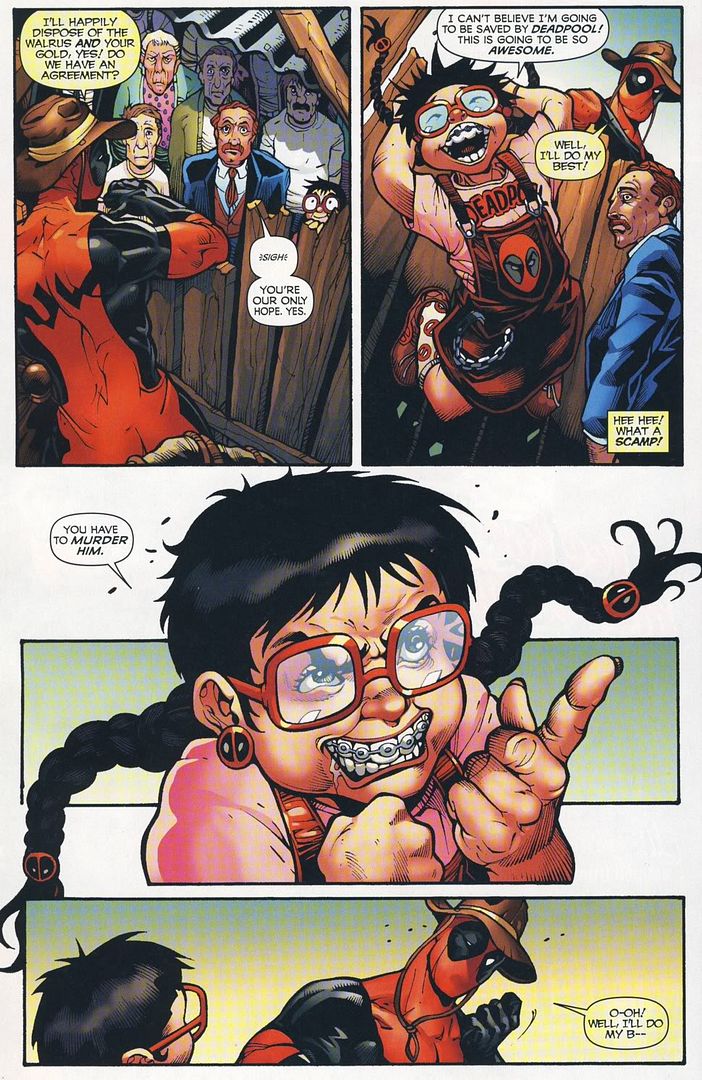 Whoa, Deadpool-Girl is rather hardcore.
Ha!