I got nothing interesting to say for an opening so let's jump right into Kamen Rider Spirits Chapter 3.
Ichimongi wipes the floor with the cyborg soldiers before turning his attention to the general. With a Rider Kick.
It doesn't exactly work out as planned as the General reveals his Spider form. It is something of a tradition to have Kamen Riders start off by fighting a bat monster and a spider monster since those were the first two monsters Kamen Rider 1 fought. Now this is not universal by any means but that is the reasoning behind having the first two arcs in this manga be about fighting Vampire Preachers and Cyborg Spider Warlords..
We also get explaination for the whole Red Fisted Demon thing but it really is no surprise. Kamen Riders may be hardcore in their dealing with bad guys but indiscriminate murders they are not.
Anyways with Hayato webbed up and then left under rubble and Taki is shot the General
Parker
Gwin leaves them for dead and kidnaps the Doctor and the kids, taking them to another different temple where he explains his evil plan to them and it's a dooozy.
Yeah that's pretty damn sick. Over the top and cartoonishly evil but still pretty fucked up. Probably it was meant to make a ham-fisted statement about child soldiers and maybe suicide bombers in war torn countries but damn that takes the idea a little too far I think. It makes it loose any impact you could have had by being close to real life and instead becoming a little bit silly.
Hayato and Taki return from their seeming demises proving that despite being a sick fuck the General is not all that smart and could do with a look over the Evil Overlord List. Namely the part about leaving the man who just killed all your soldiers single handily for dead without even bothering to check.
Hayato transforms and gets ready to kick Spider Ass.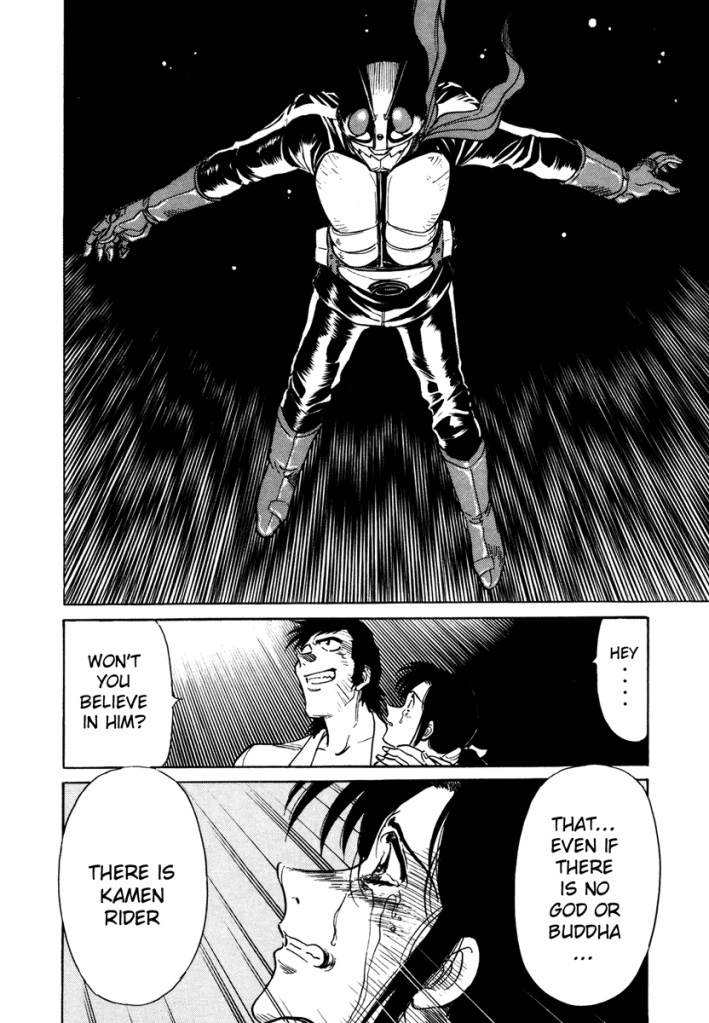 That right there is oddly enough one of the most quoted lines in the Kamen Rider fandom. Almost never is it used in context or even about the same character but no matter what corner of the internet you go to if you talk Kamen Rider you will hear that line and "ORNOE DICKIEDO!" I personally kind of like it due to the cute narm and Bigger Than Jesus connotations. That and since I'm a nerd who considers Ghost Rider a Kamen Rider in spirit and he's pretty damn sure there is a God it gives it another little layer of humour to me but your mileage may vary.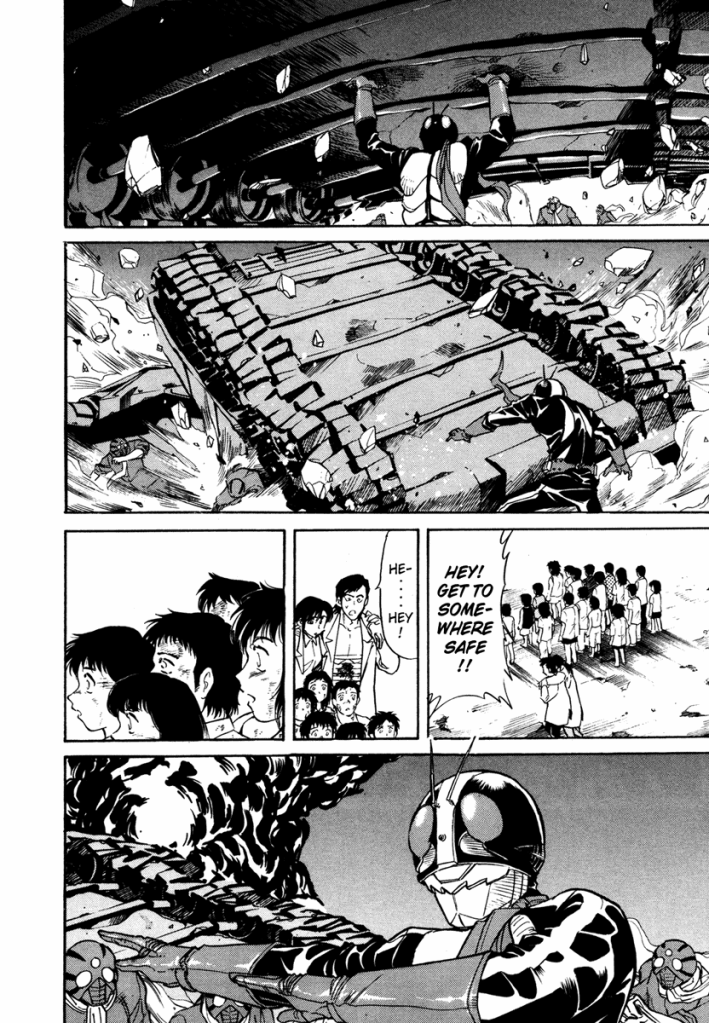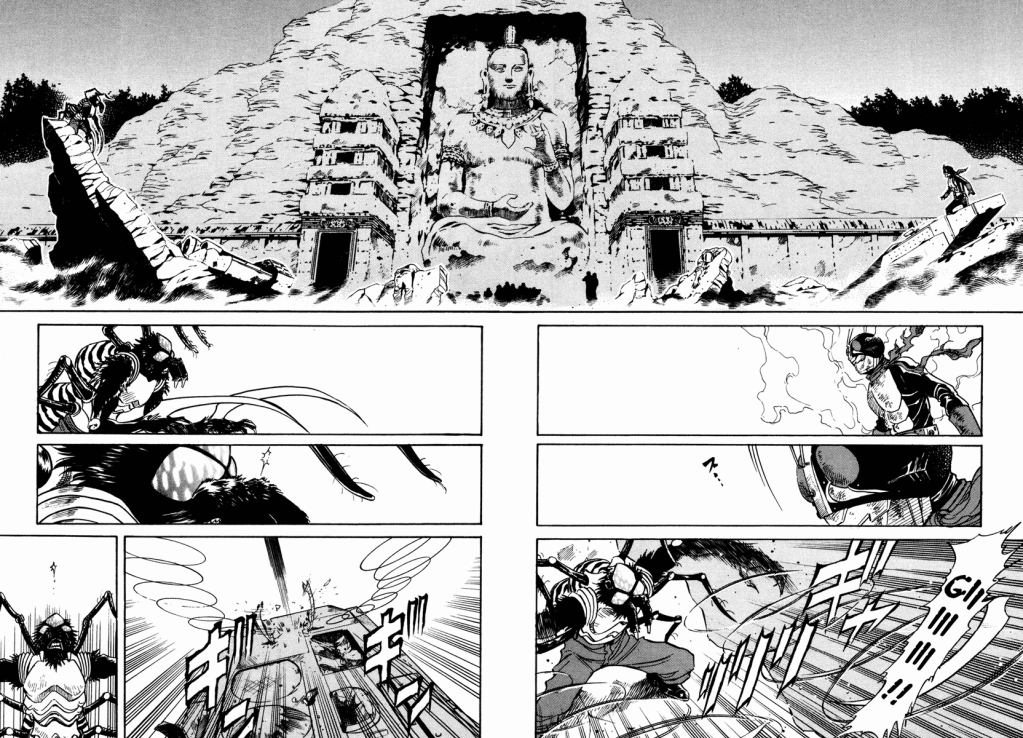 With that the General is killed and we come to the mandatory touching moment comes in the form of poor orphans smiling that the horrific spider monster/tyrant/warlord/guerrilla leader was just killed in front of their eyes by a similar horrific grasshopper monster. So much for all those who kill being demons in the eyes of children.
11 pages from a 34 page chapter.
Next week: Kamen Rider V3 goes Egypt, hunts treasure and fights cyborg mummies.