proteus_lives posting in

scans_daily
Greetings True Believers!
There are few universal truths but one of them is this: Marvel Adventures will make it all better.
For example, Thor and pirates!
Enjoy!
Avengers mansion: Thor decides to hold forth on his pirate adventures.
Thor is battling Skurge on the Rainbow Bridge and they both fell off, landing in the sea of Midgard and are picked up by separate pirate ships.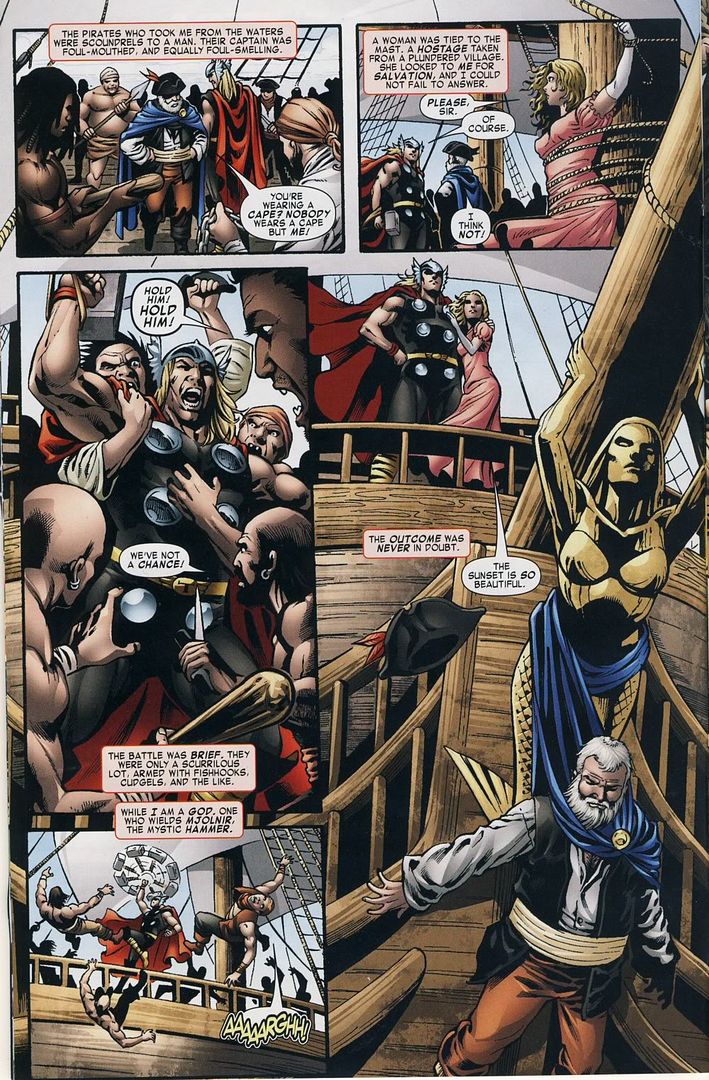 Skurge the Parrot-Puncher!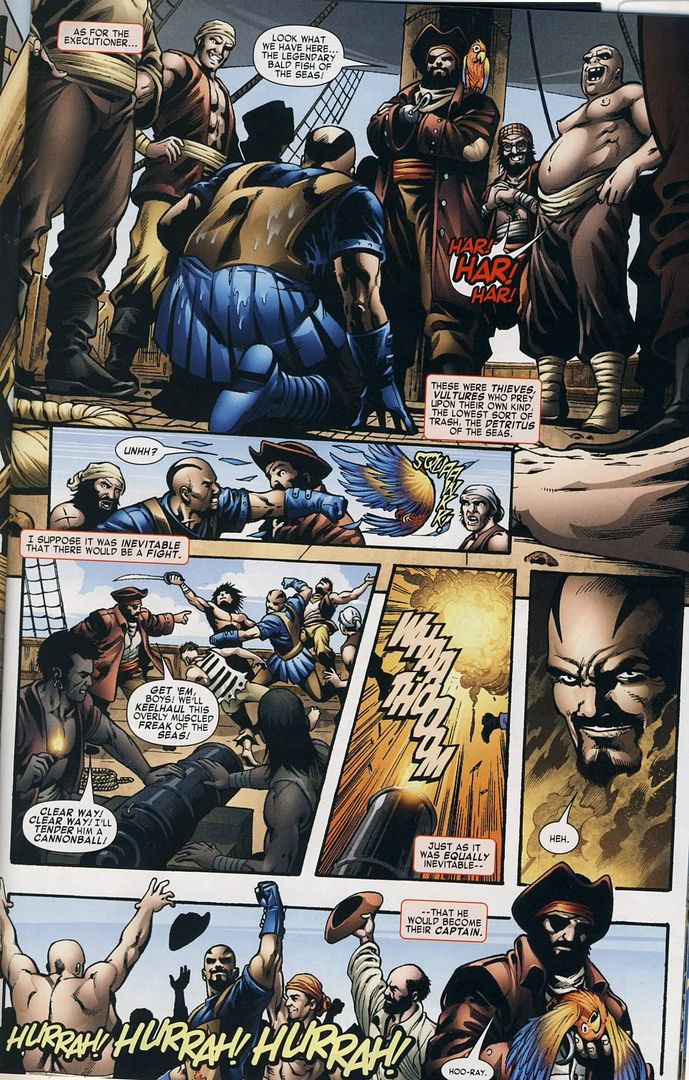 Nova (Thor's little buddy) is the skeptic.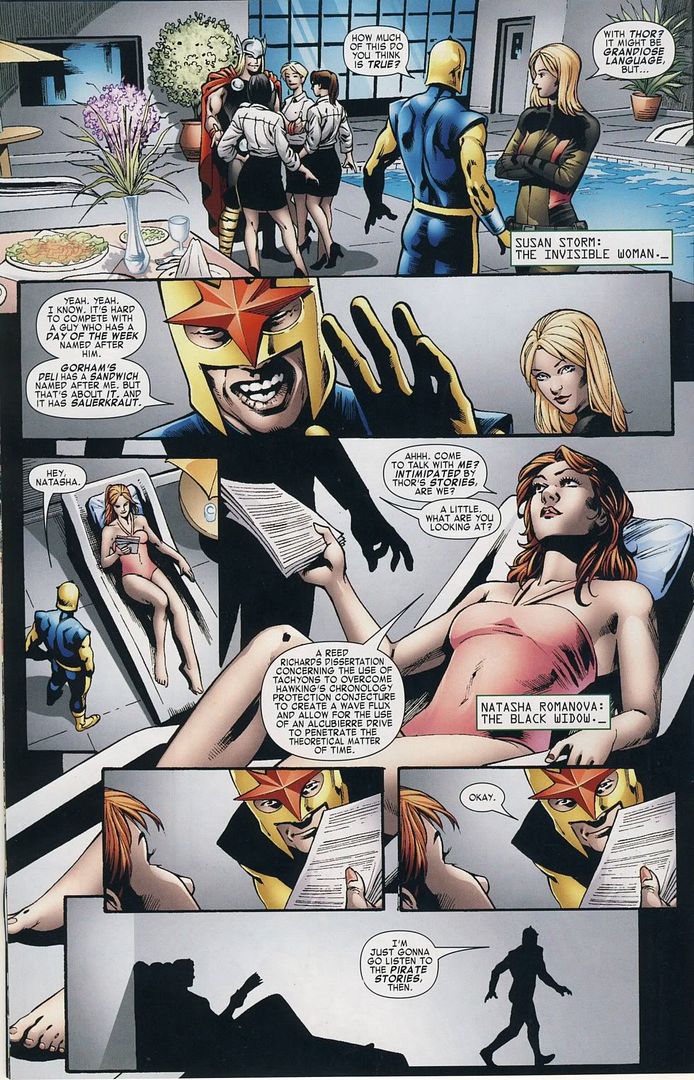 Back to the pirates.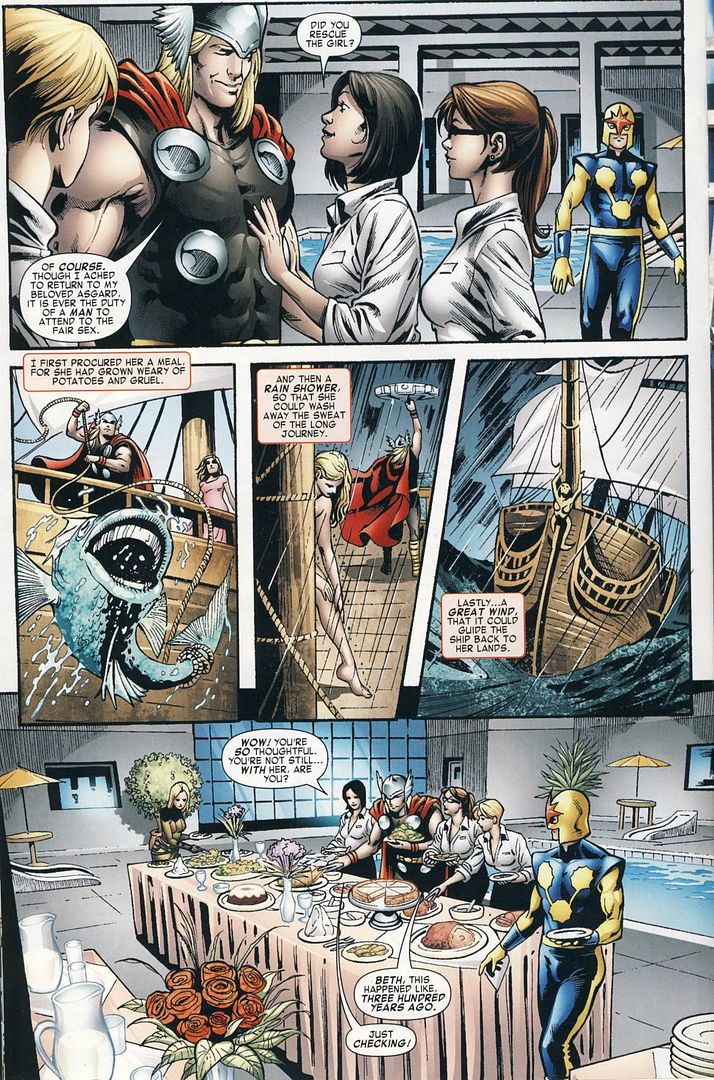 The lady takes Thor back to her village and everyone there is all "Thor, you're so cool." Then Skurge attacks!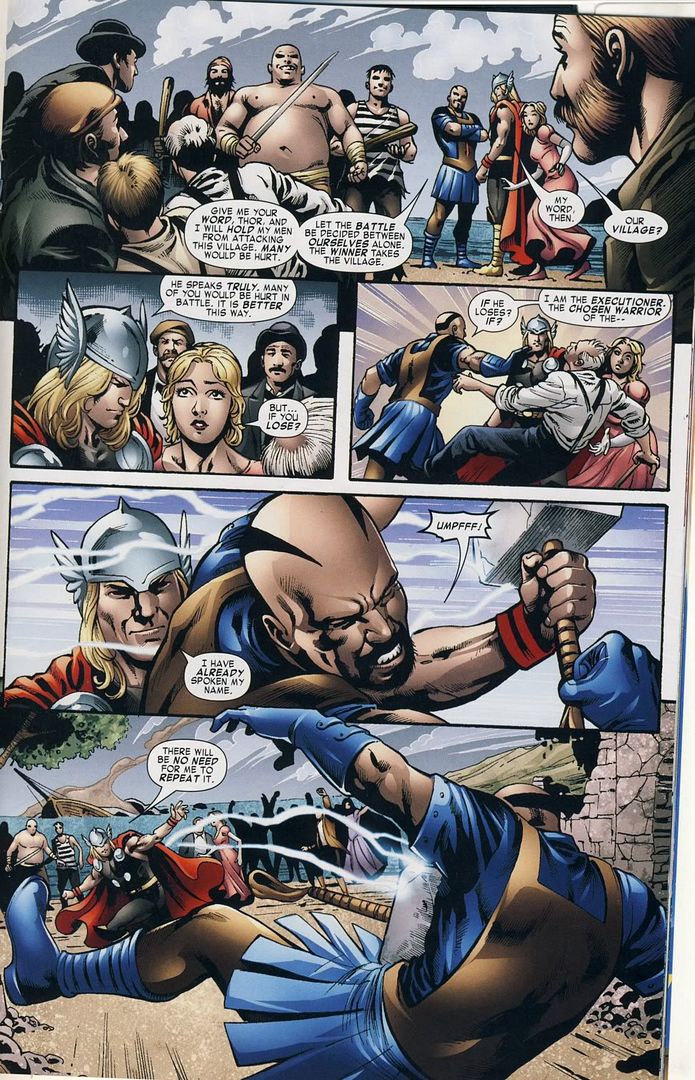 Thor wins. And in the present takes everyone to the modern city where the village was. And the residents are still all like, "Oh Thor, you're so awesome."
Skurge returns but Thor, Nova and the Invisible Woman take him down.
Richie has a question for Sue.