| | |
| --- | --- |
| Current location: | Earth-616 |
| Entry tags: | char: black widow/natasha romanova, char: captain america/steve rogers, char: hawkeye/ronin/clint barton, char: hercules/marvel, char: iron fist/daniel rand, char: iron man/tony stark, char: maria hill, char: ms. marvel/carol danvers, char: power man/luke cage, char: spider-man/peter parker, char: spider-woman/jessica drew, creator: brian bendis, creator: john romita jr., event: fear itself, group: avengers, publisher: marvel comics, title: avengers |
Here are a few scans from Avengers #16. The Avengers visit the confessional booth to talk about Cap.
They embrace a theory I've held myself for quite awhile.
Enjoy!
Cap is mourning Bucky and the others react to it.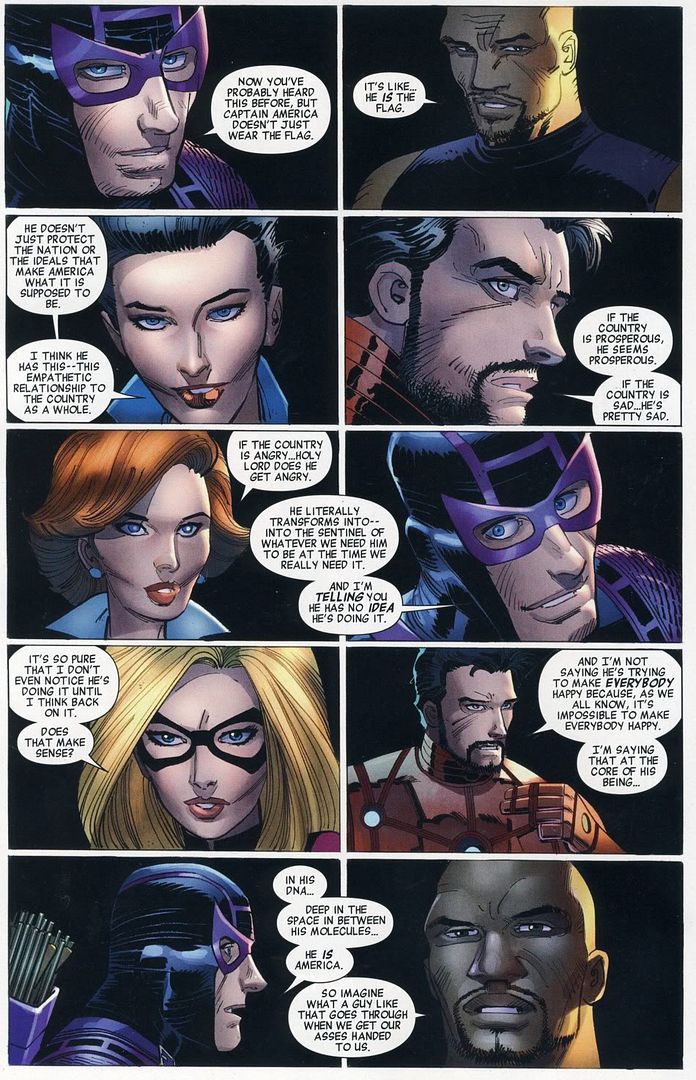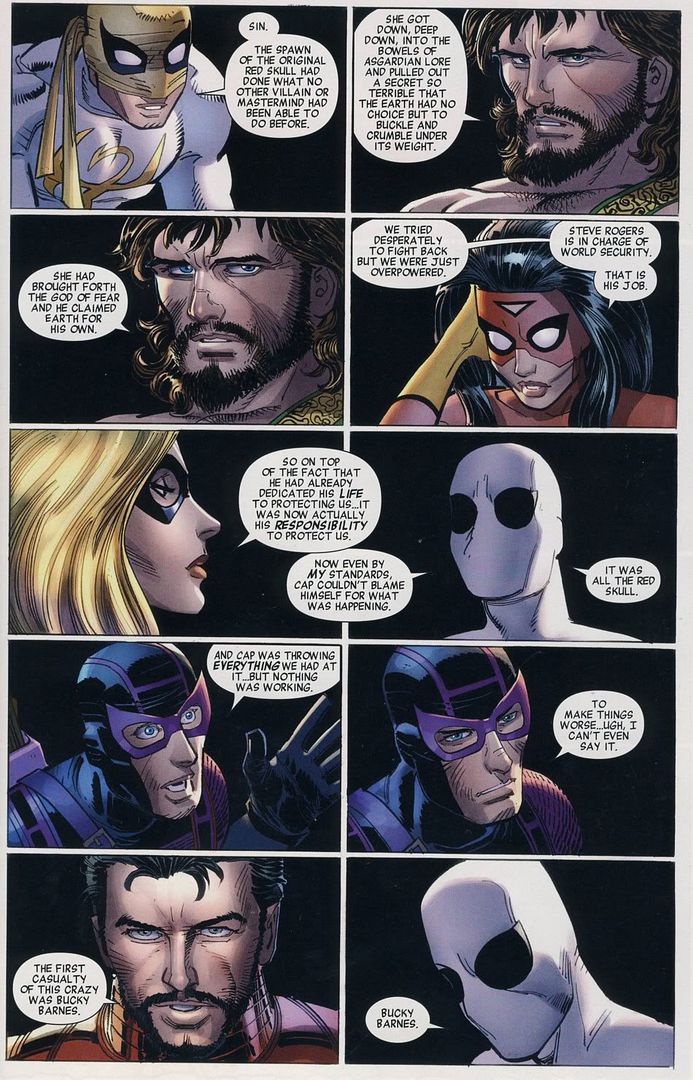 I've long believed that Steve is the Avatar of America. One Out of Many.
---