proteus_lives posting in

scans_daily
Greetings True Believers!
I love Walter Simonson's run on The Mighty Thor. One of my favorite bits is the work he did with Volstagg.
"Volstagg possessed a strength the world had never seen. A strength surpassed only by the power of his heart."
(Come on, you know where I cribbed that from. Let's hear it.)
Plus Thor puts little boys to sleep with his magic hammer.
Enjoy!
Kevin and Mick's mother has been killed by one of Thor's foes.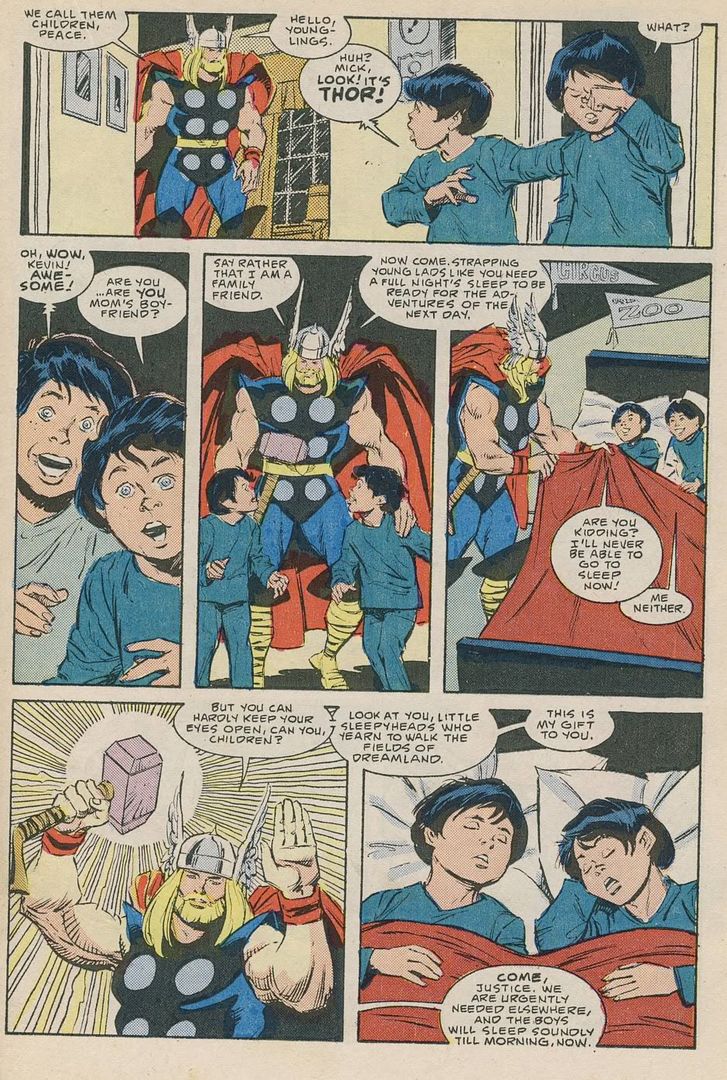 Thor completes his adventure, slays his foe and returns for the boys.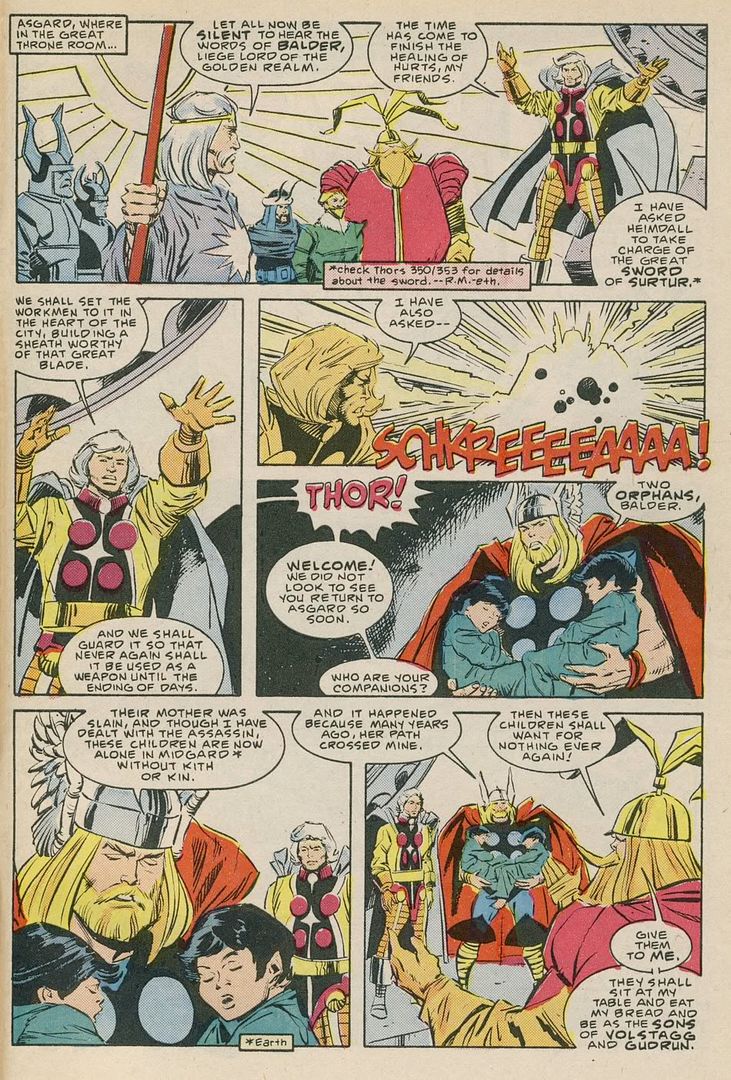 Later Mick and Kevin are sad about their mom.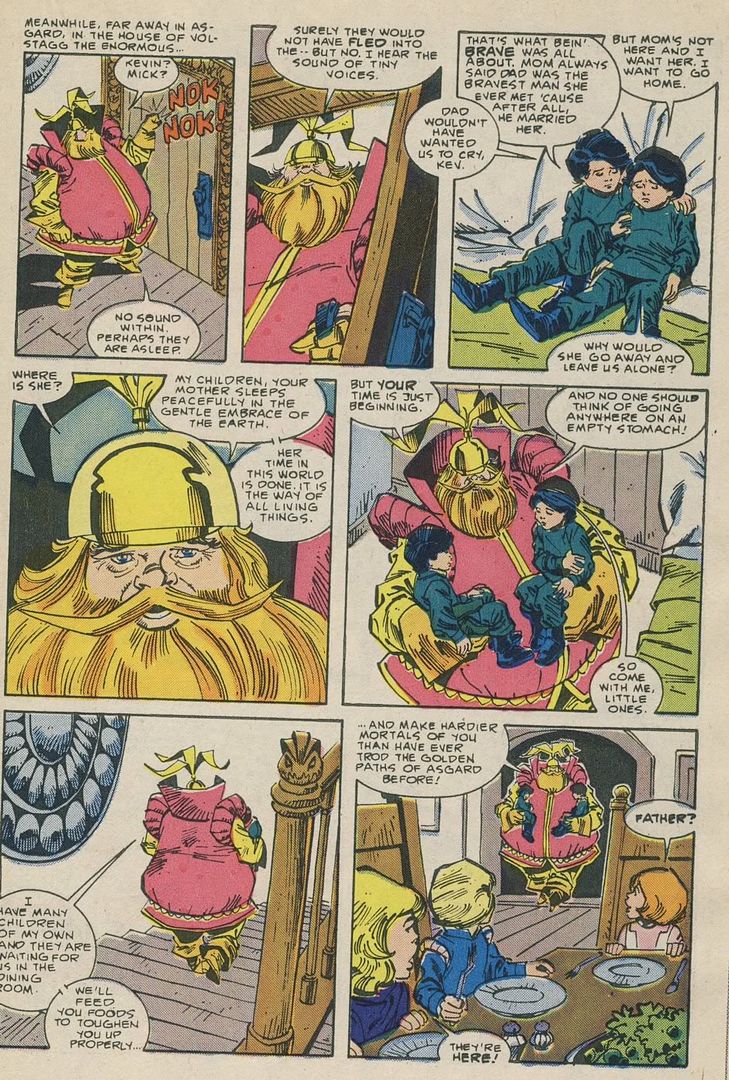 You see, that's what is great about Volstagg. His biggest part isn't his stomach, it's his heart. He's already got 18 kids by Odin but he doesn't hesitate to take in two more. And Hildy is head of the welcoming committee for Camp Volstagg.
BRING BACK VOLSTAGG'S WIFE AND KIDS!!!!