proteus_lives posting in

scans_daily
Greetings True Believers!
Loki has summoned a magical beast to tell him what the other Asgardians really think of him.
Of course, this will end well.
Enjoy!
So Loki summons a Teller to give him the low-down on what his peers think of him.
Unsurprisingly The Warriors Three, Sif, Heimdall and Valkyrie don't think much of him. Odin has some surprisingly positive comments but that's it.
The Teller asks him if he wants to know what Thor thinks.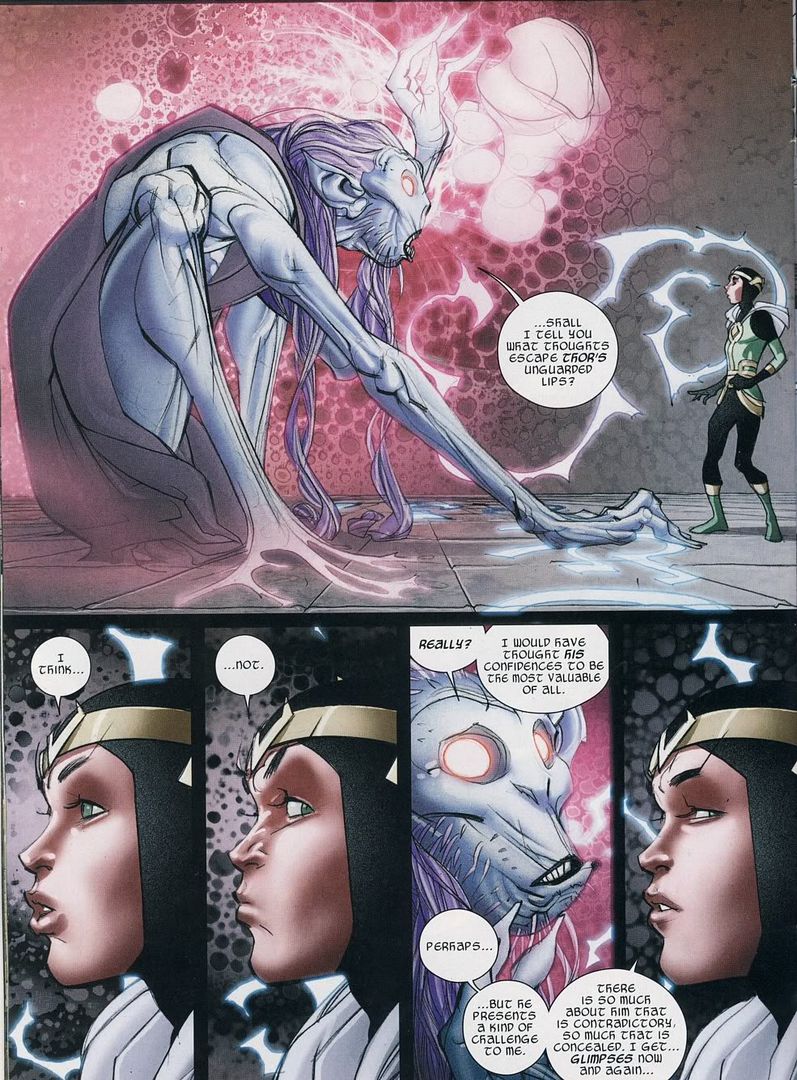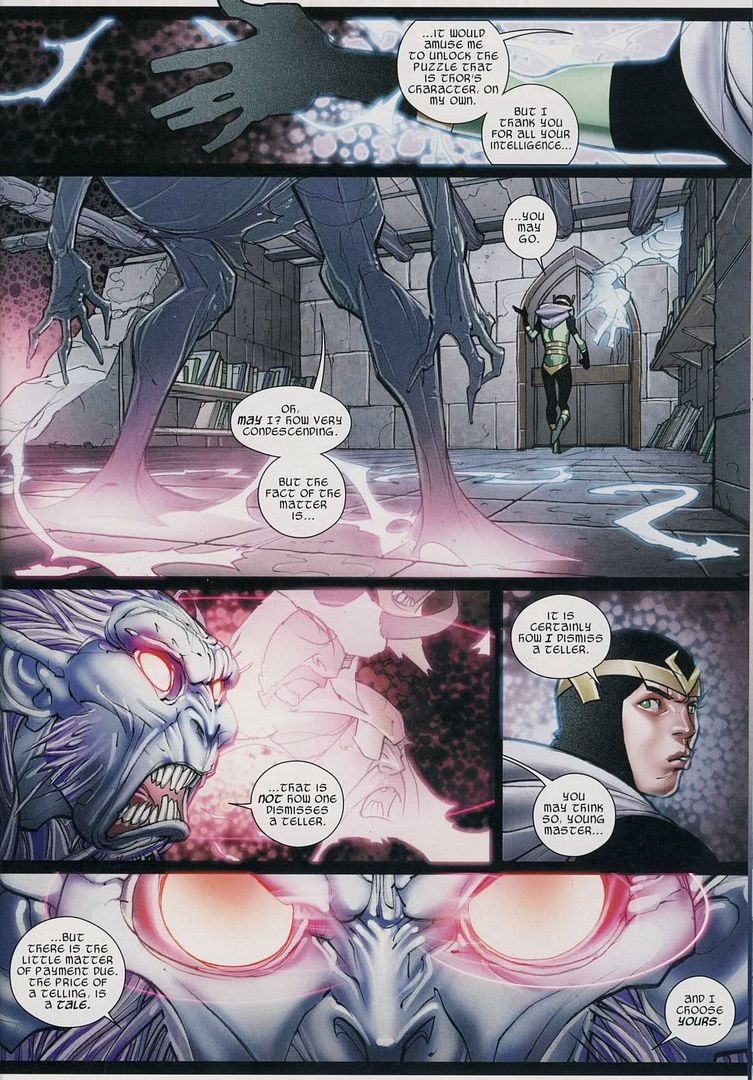 The Teller attacks Loki, seeking to "eat his fate" but Thor shows up and puts an end to that.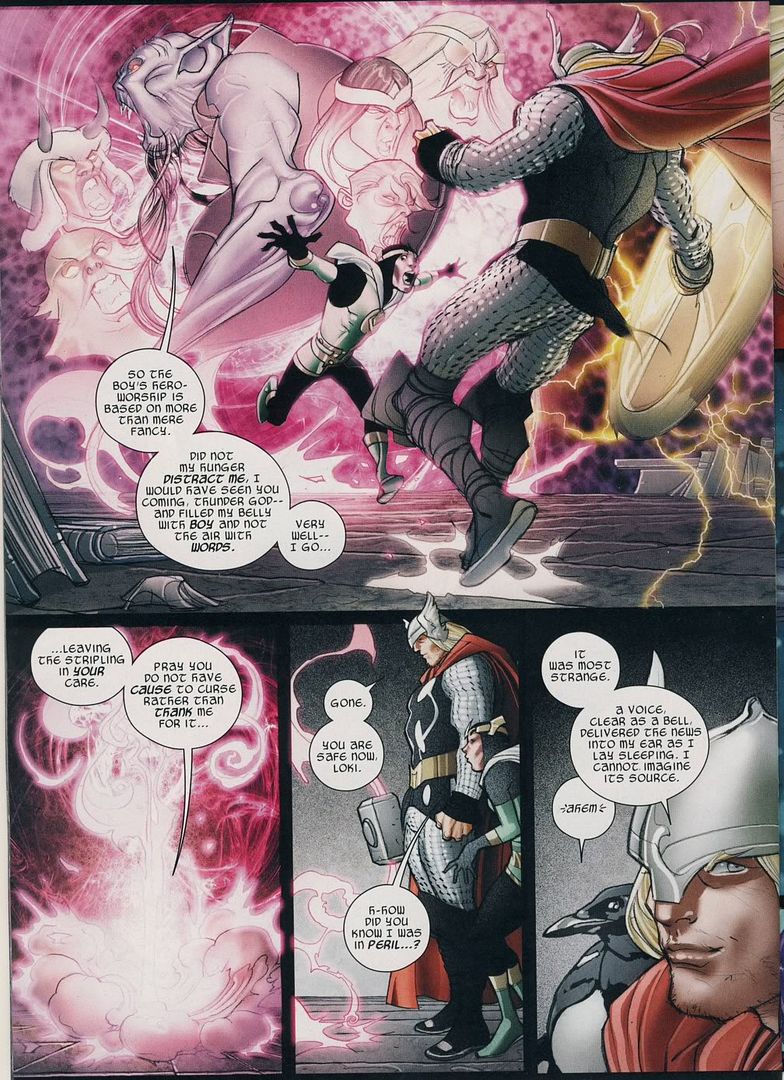 Loki and Thor, those scamps.