proteus_lives posting in

scans_daily
Greetings True Believers!
Well, what do you think of that?
Edit: I got to thinking and here is a question for my fellow S_Ders.
Think of a comic book character that has NOT been portrayed on the big screen and tell us which actor/actress/CGI robot should play them.
I get us started. He may have aged out of the role but Neil Patrick Harris as Speedball!
http://www.themarysue.com/christina-hendricks-wonder-woman/
http://www.escapistmagazine.com/news/view/113131-Christina-Hendricks-Wants-to-Be-Wonder-Woman
Odin bless any actor or actress going after comic book role but Christina, come on. You know what DC female character you're destined to play.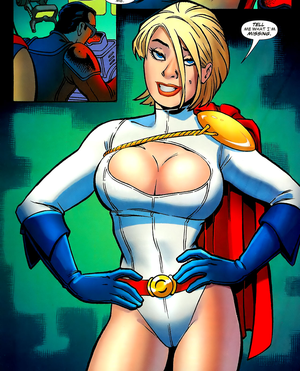 If there is any leading lady who could wear the boob-window with pride.