| | |
| --- | --- |
| Current location: | Latveria-616 |
| Entry tags: | char: doctor doom/victor von doom, char: hawkeye/kate bishop, char: hulkling/teddy altman, char: patriot/eli bradley, char: scarlet witch/wanda maximoff, char: speed/tommy shepherd, char: stature/cassie lang, char: vision/jonas, char: wiccan/billy kaplan, creator: allan heinberg, creator: jim cheung, group: young avengers, publisher: marvel comics |
Here are a couple scans from the latest issue of this Avengers mini.
I'm conflicted about it.
But DOOM! is always enjoyable.
Enjoy!
I do love this cover.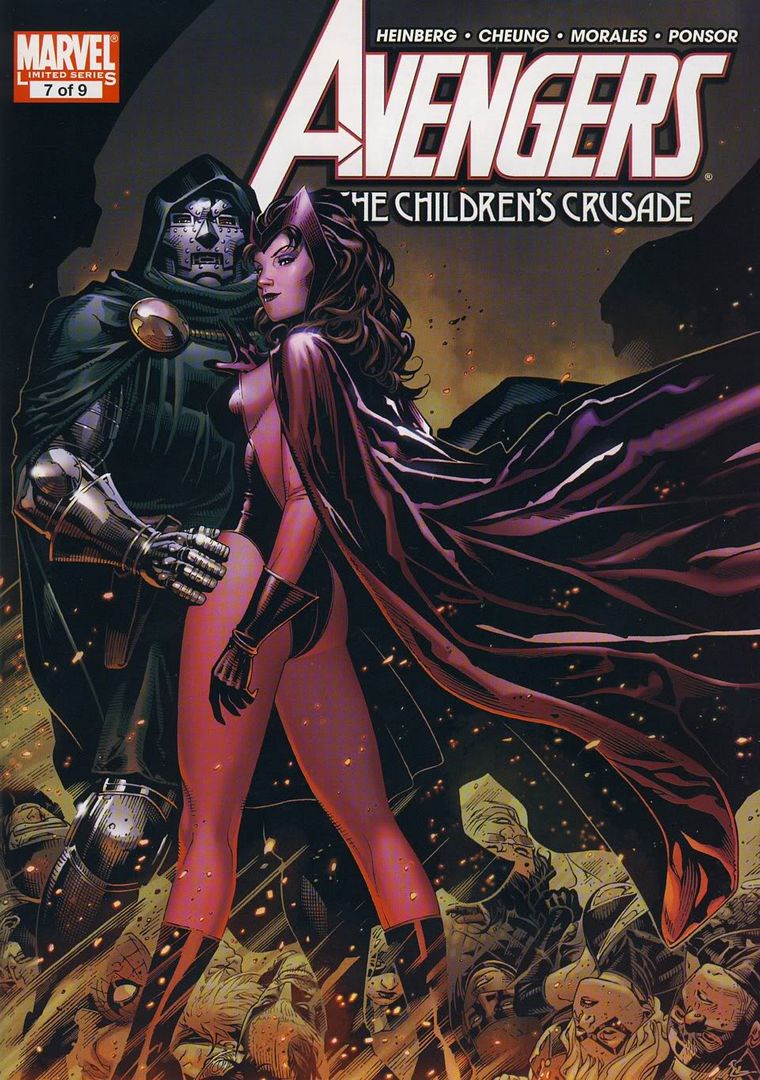 I add a thought bubble in my version, "Yes, DOOM hits this on a regular basis."
Anyway. The Avengers and the X-Men have "Shut up! No, you shut up!" super-fight and Wanda puts the whammy on them all and transports herself and the Young Avengers to a place of safety...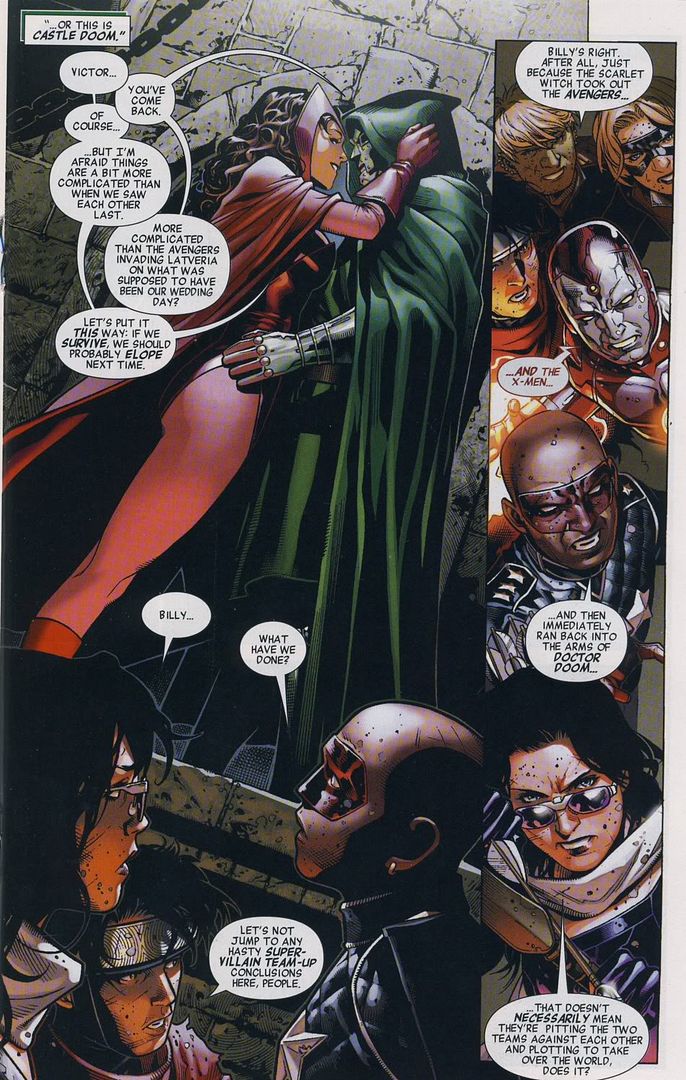 But it isn't! Turns out in a TWIST! that Wanda's Psycho-outing was partially caused by Victor. Wanda came to him after her children "died" and he helped her control the "Life Force" and it didn't work out. One House of M later Doom's scouts found Wanda and brought her to him.
Wanda wants to restore the mutant race and then be rid of this extra power. Victor promises to help her do so.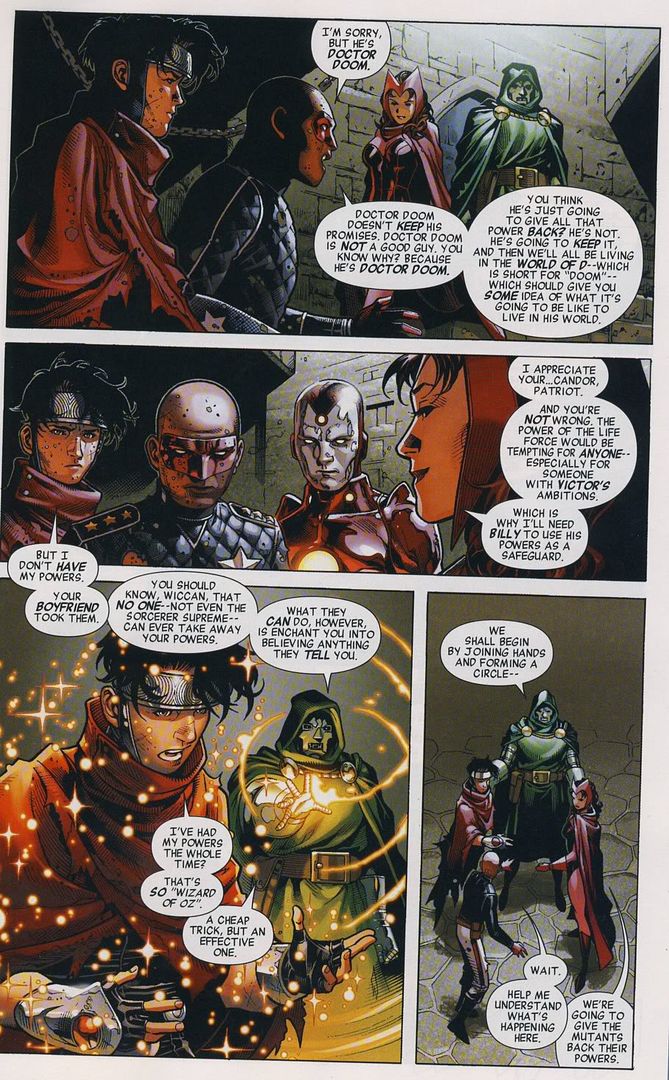 Wiccan, Wanda and Doom begin their mojo but Patriot interferes and disrupts the ceremony. Big boom and Wanda gasps that all that extra power is gone. Where did it go??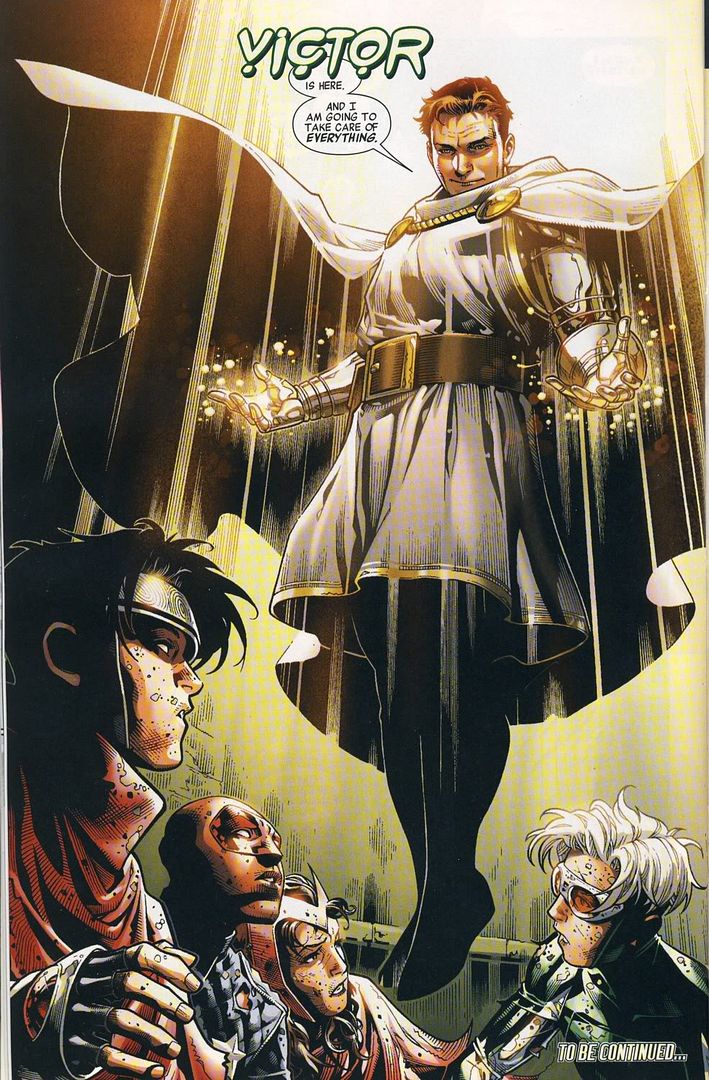 Oh, we're doing Secret Wars now? Ok, just so we're clear.
---