Three scans from X-Men: Regenesis in which Emma explains her decision
I like How Emma basically lays it out. She loves to teach, and flat out says that for the most part, all they ever do is train. More importantly, she states that the difference between training and teaching is the important thing. She also lays it out that Scott has been taking her for granted, assuming she would automatically side with him, and not acknowledging that she has in fact given up alot to support him.
I hope that this means a)teaching will return to Utopia, b) Scott shapes up when it comes to his relationships
I must say, i am LOVING Cave Emma's outfit!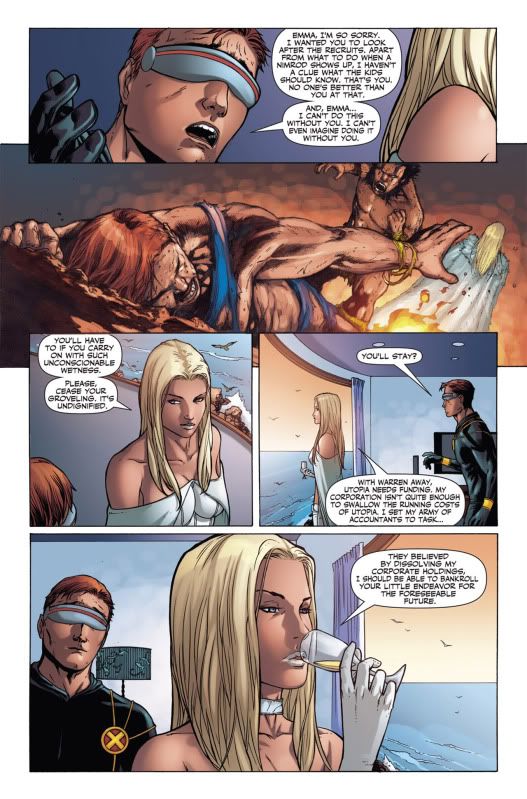 Keep in mind, aside from the kids and Scott, Emma loves Money, she is essentially giving up her fortune bankrolling Utopia.