superfangirl1 posting in

scans_daily
Once a month she turns into a hormone driven superheroine.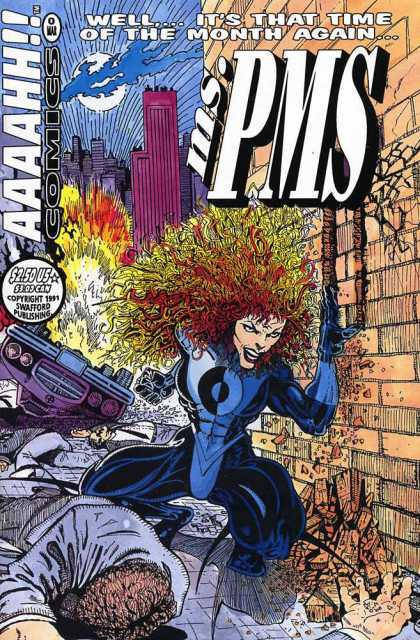 Ms. PMS starts out as a language expert brought in by secret government scientists to decipher a captured spaceship. As soon as she shows up, the ship goes crazy, and some weird robot called P.A.N.T.Y. SHIELD forms and starts killing all the scientists, transforming the woman into Ms. PMS in the process.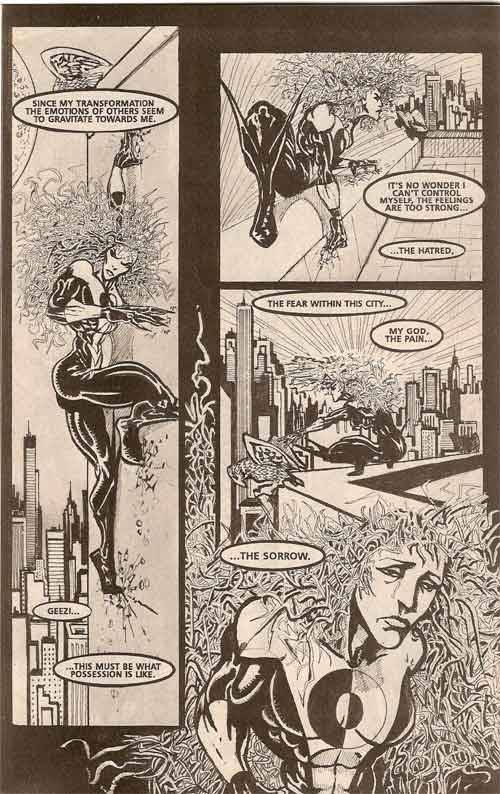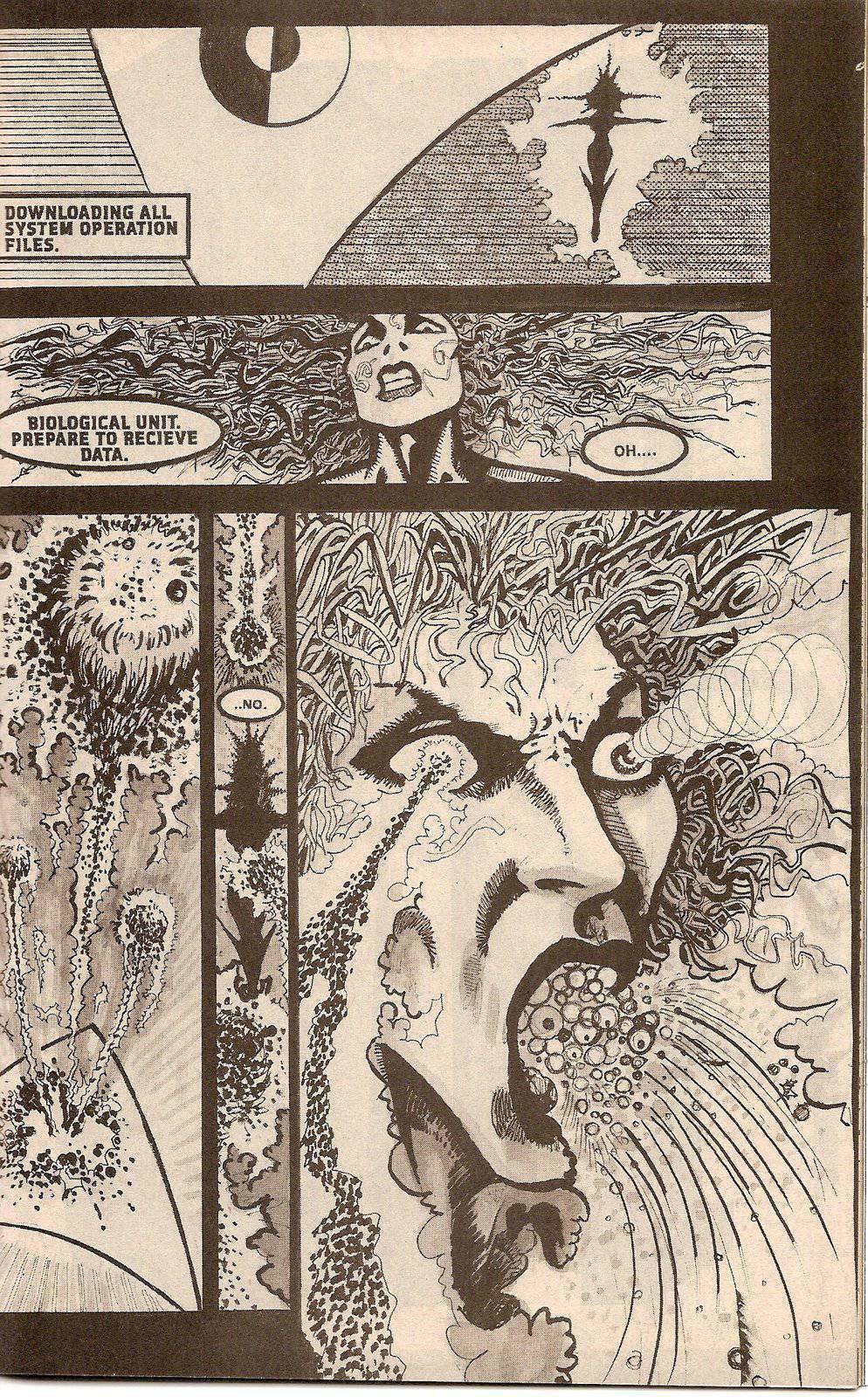 Eventually, she hops aboard that Star-Trek-insignia-looking thing and flies away.