Hello everyone! I'll be posting the set of Trese volumes for your reading pleasure over here. For those who like horror/supernatural/suspense in black and white, this is your scene.
Who does the Philippine police call in when they're in over their heads with something seemingly unnatural?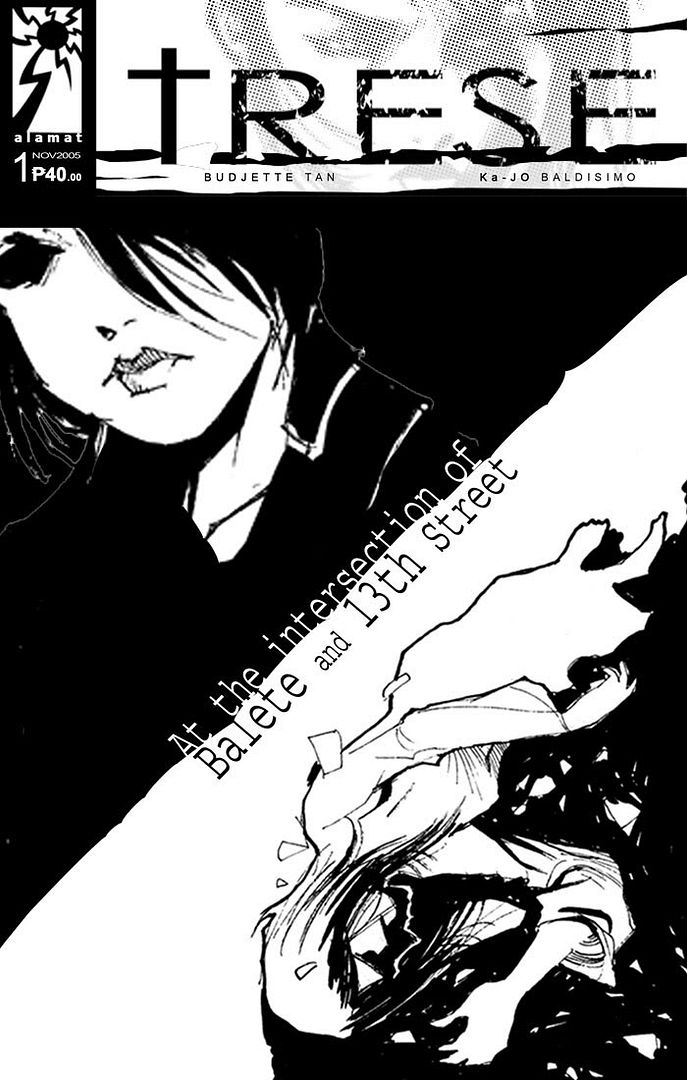 I'll give you three guesses.
VOLUME 1: MURDER ON BALETE DRIVE
Case 1: At the Intersection of Balete and 13th Street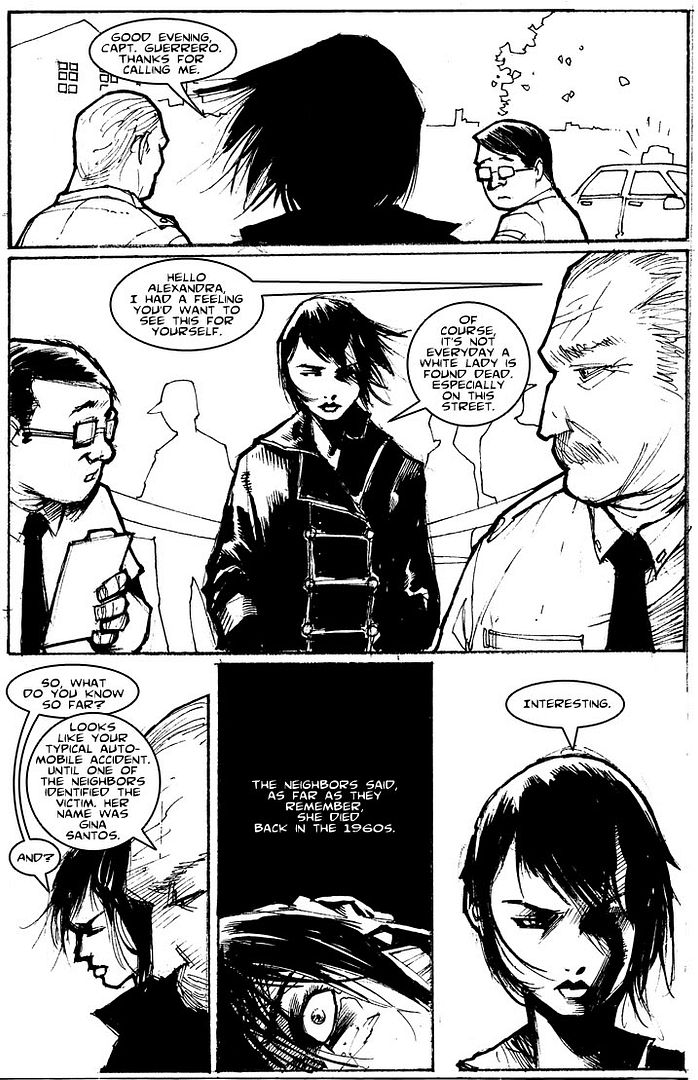 --->
White Lady on Balete Drive
scroll down to the Philippines section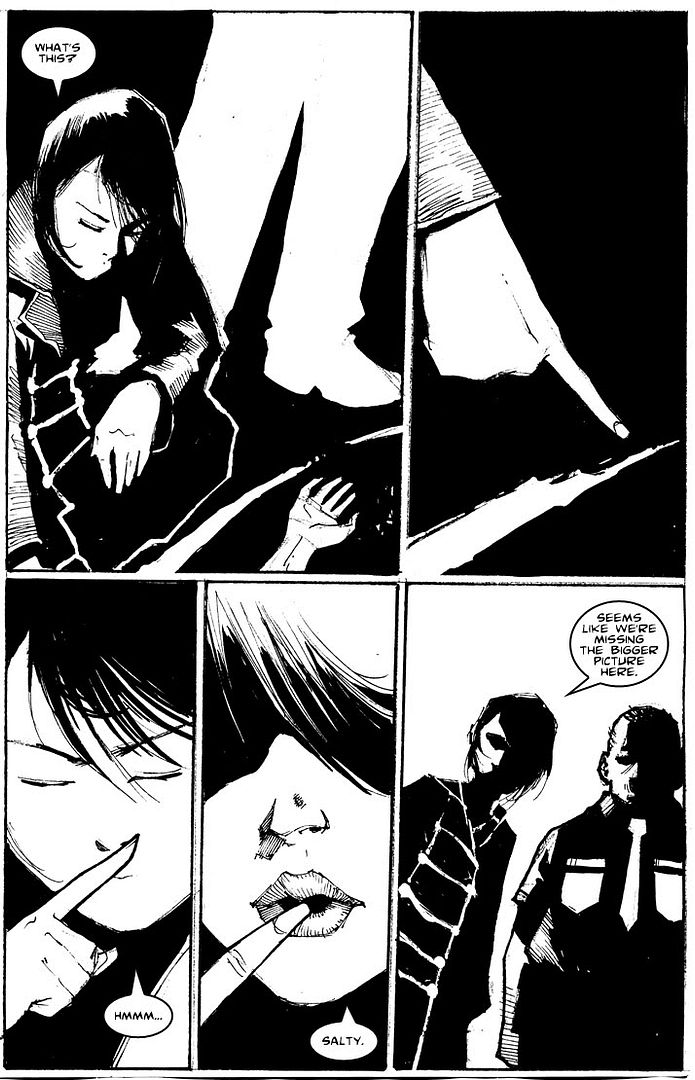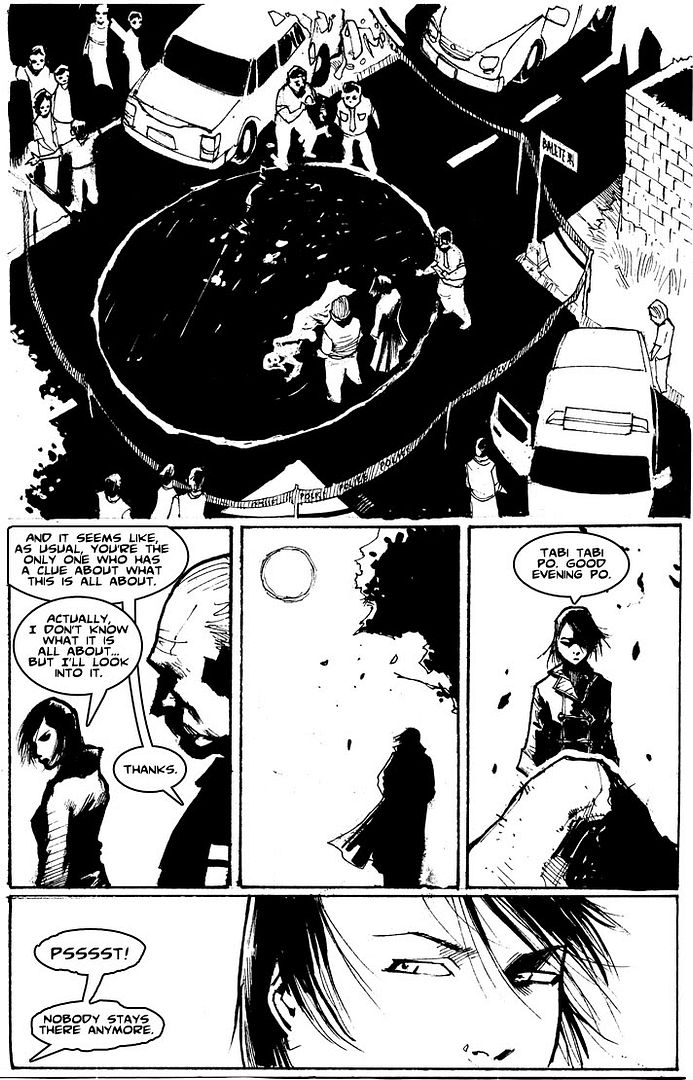 --->
Nuno sa Punso
check under 'precautions'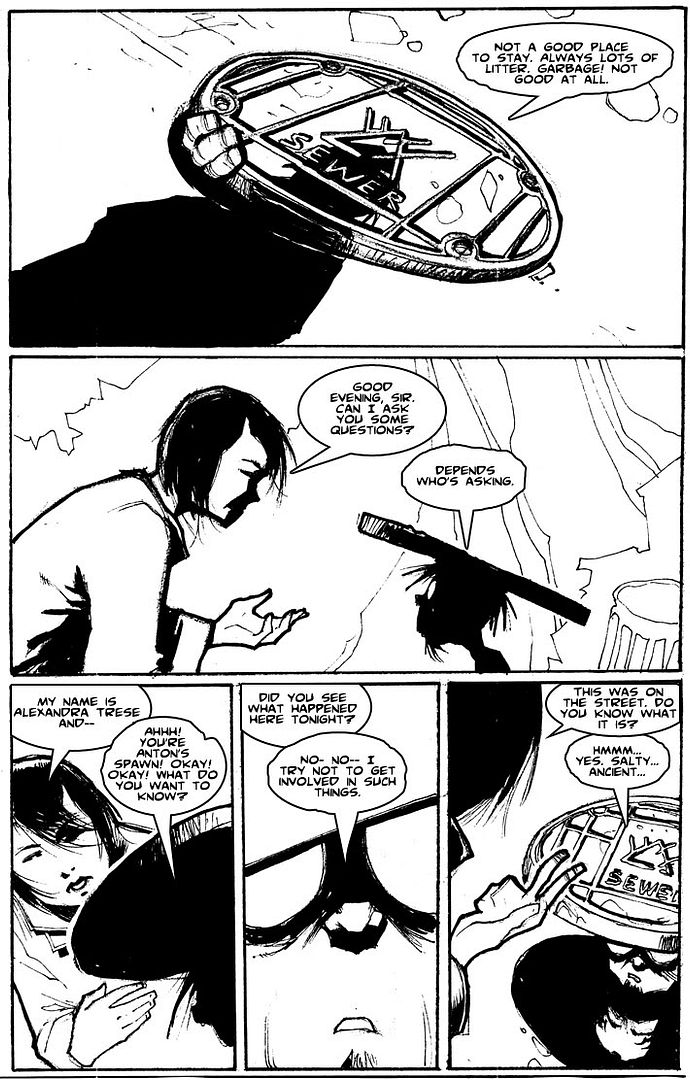 She asks around, eventually finding who's been dealing the mermaid bones and why.
He's not cooperative, so she calls in her boys, the Kambal.
Kambal==Twins
---->
Aswang
He eventually tells her he dealt the bones to a woman, who gave him her baby in exchange.
The woman confesses.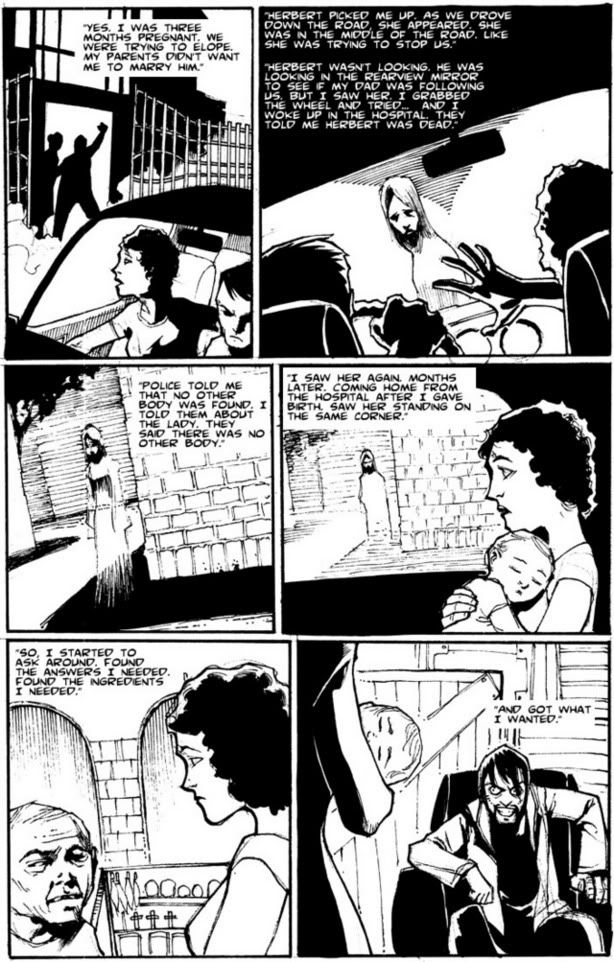 In case you were wondering (sorry for the confusion), she DID give her baby to the aswang for a bag of ground bones. And the aswang ate it while she got her revenge. She then reported her baby missing.
I had forgotten I'd removed those scans.... anyway....
Of course, the woman couldn't be charged for killing a dead girl. So the police leave her....
But the Underworld isn't happy with that.
And that's where the Case ends.
Next in this series, Case 2: Rules of the Race