| | |
| --- | --- |
| Current location: | Earth-616 |
| Entry tags: | char: captain america/steve rogers, char: edwin jarvis, char: hawkeye/ronin/clint barton, char: iron man/tony stark, char: mockingbird/bobbi morse, char: ms. marvel/carol danvers, char: spider-man/peter parker, char: spider-woman/jessica drew, creator: brian michael bendis, creator: daniel acuna, group: avengers, publisher: marvel comics, title: avengers |
A nice issue.
Cap says something that I think is totally spot-on.
Mockingbird gives a certain twosome the stink-eye.
Wong is a sour-puss.
And it's time for an Avengers sleep-over and draft!
Enjoy!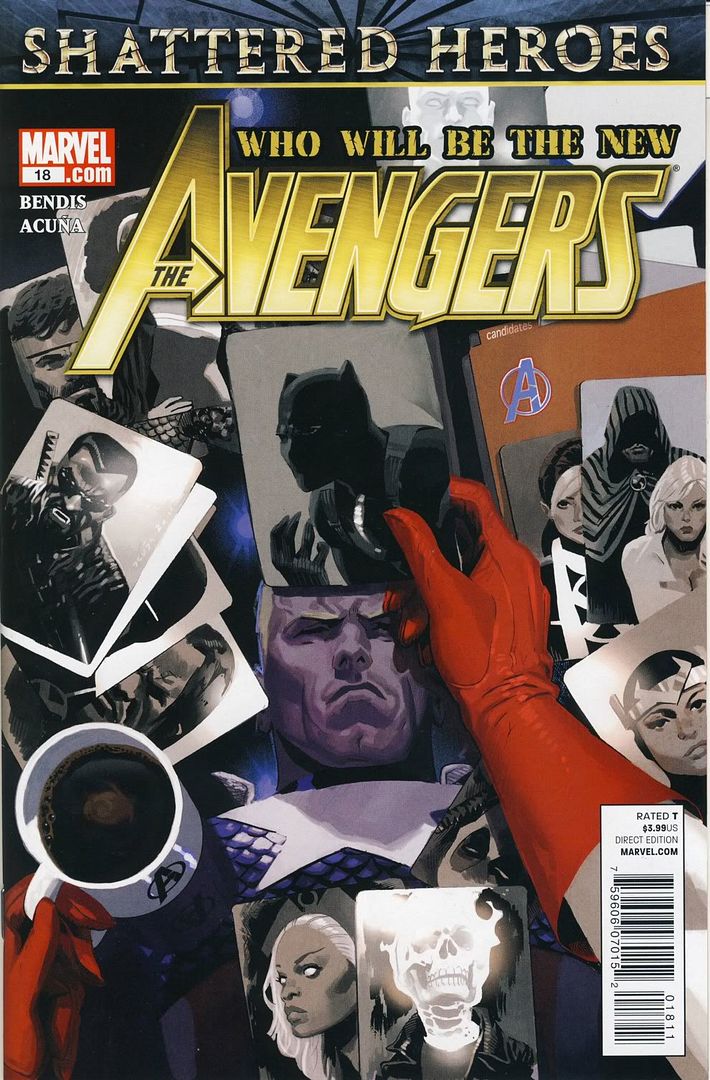 Rogue and Loki as Avengers? I like that. Both fought them as villains (Hel, Loki is the reason the Avengers exist in the first place).
But Wade? I love him but no, just no.

Cap is right. We should have those fucking tower rebuilt by 2003. Fucking Bushhco.
Since the Tower is gone, all the Avengers pile into Luke's swinging Avengers Mansion.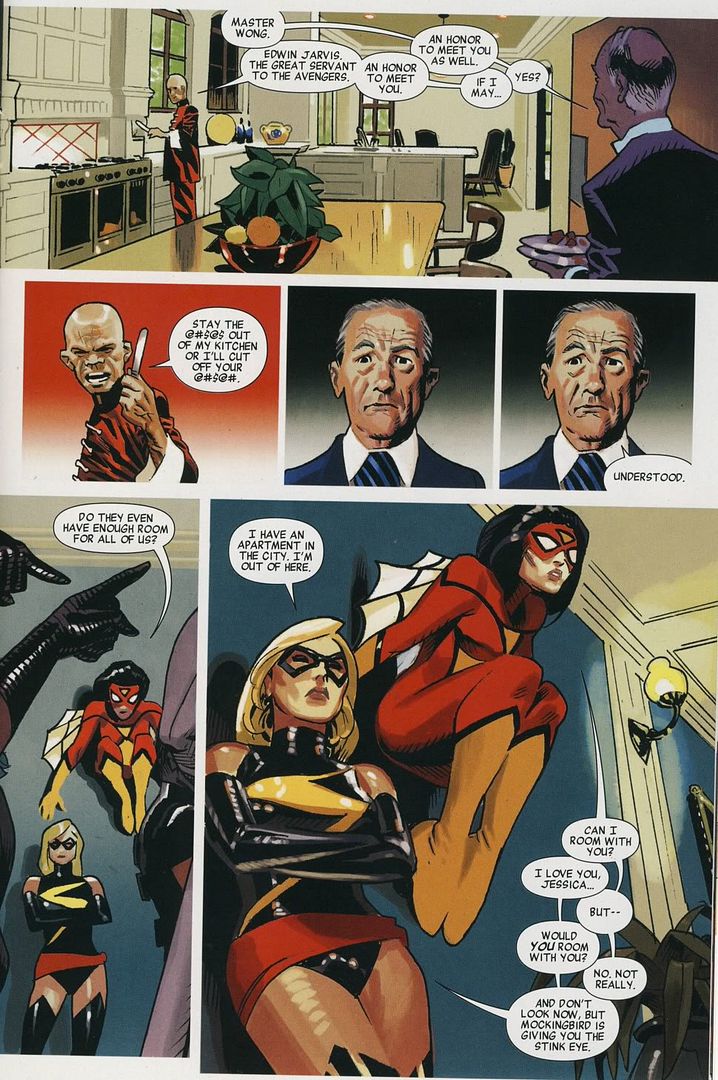 Man! Wong is crabby nowadays.
And now Clint wishes he had Sue's powers. Heh.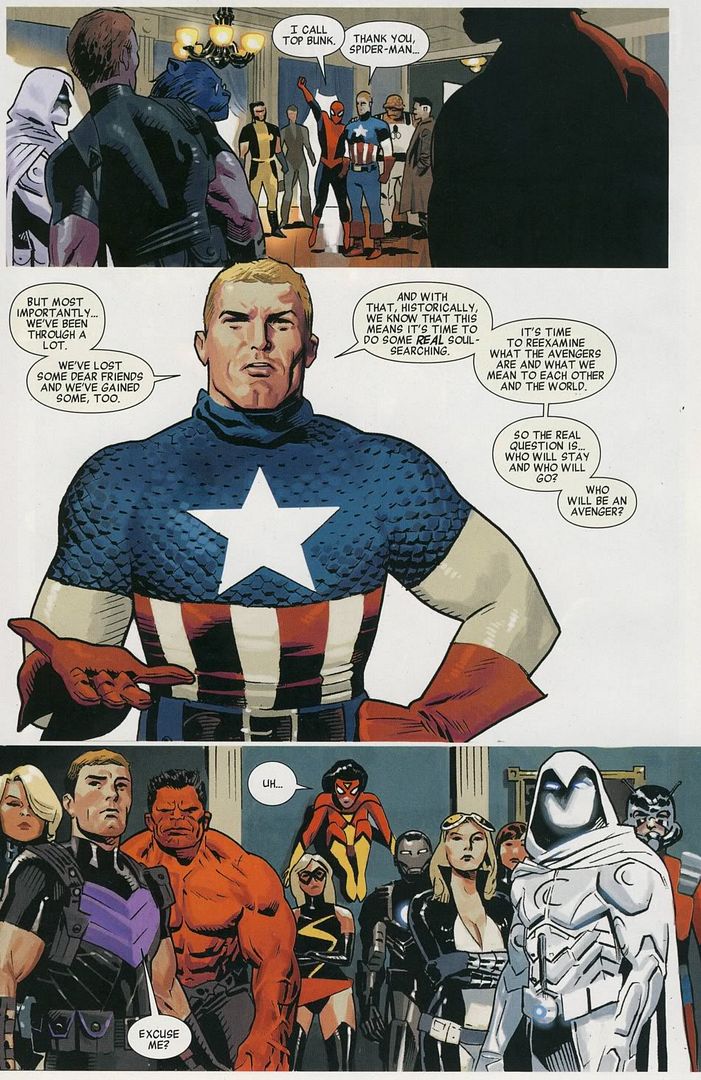 Oh Peter. The art, I'm on the fence about it. I like and dislike it at the same time.
---