| | |
| --- | --- |
| Current location: | Earth-616/Hel/Hell |
| Entry tags: | char: cypher/doug ramsey, char: hela, char: magma/amara aquilla, char: sunspot/roberto da costa, char: warlock, char: x-man/nate grey, creator: andy lanning, creator: dan abnett, creator: david lafuente, creator: robbi rodriguez, event: fear itself, group: new mutants, publisher: marvel comics, title: new mutants |
Here are some fun panels and pages from New Mutants #32. They had a fun little cross-over with Fear Itself.
Enjoy!
Being a shapeshifter must be so much fun.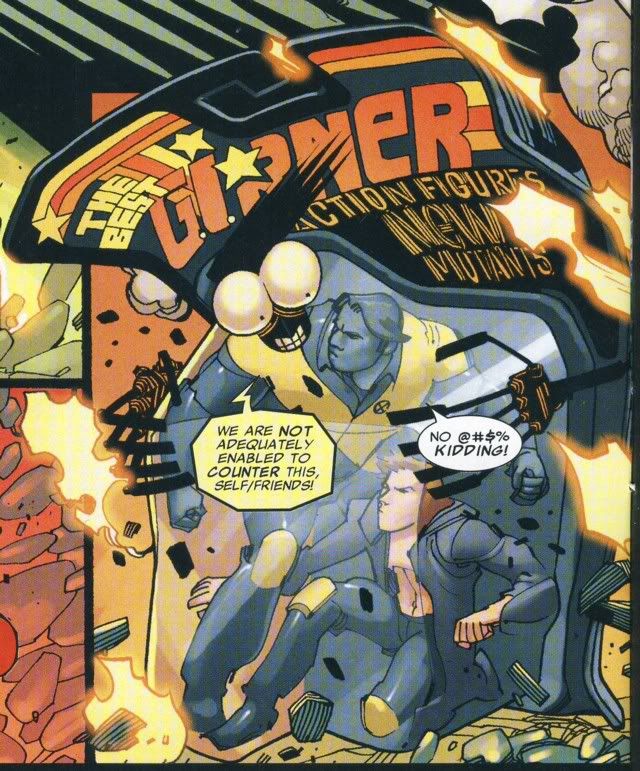 Dani goes to Hela.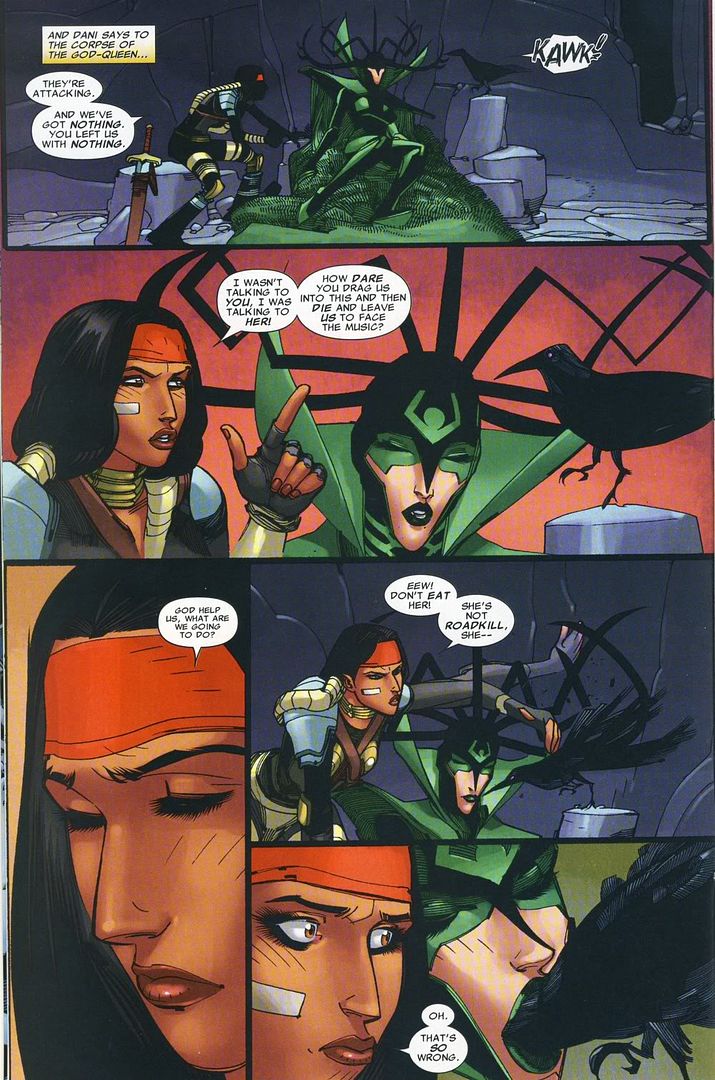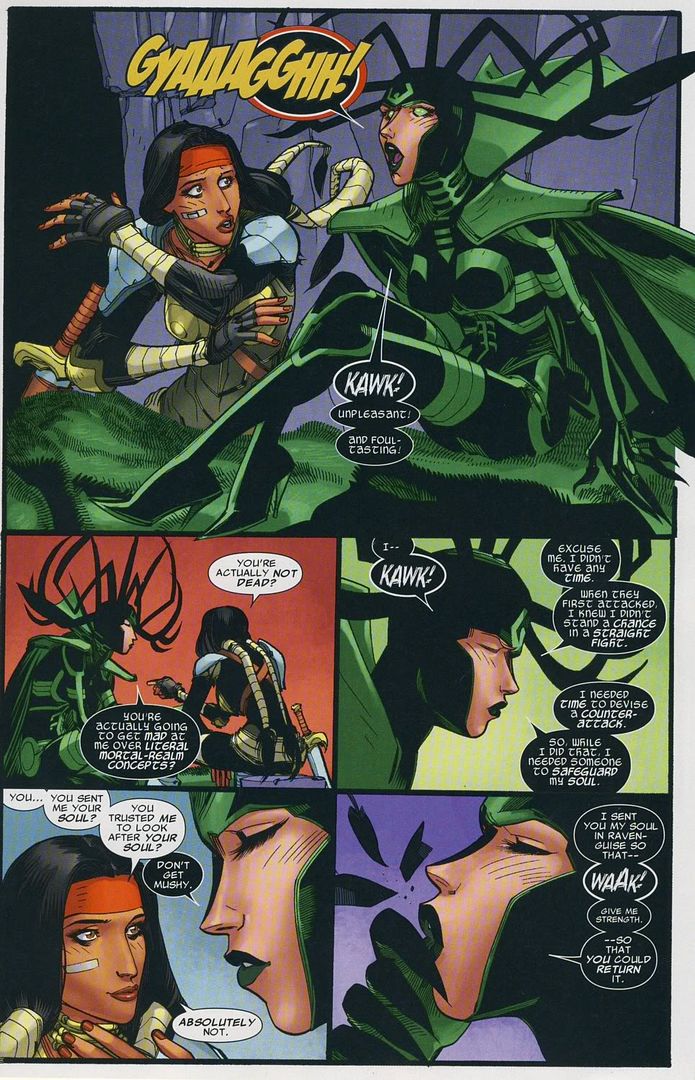 They defeat the Serpent's crew of Hel baddies.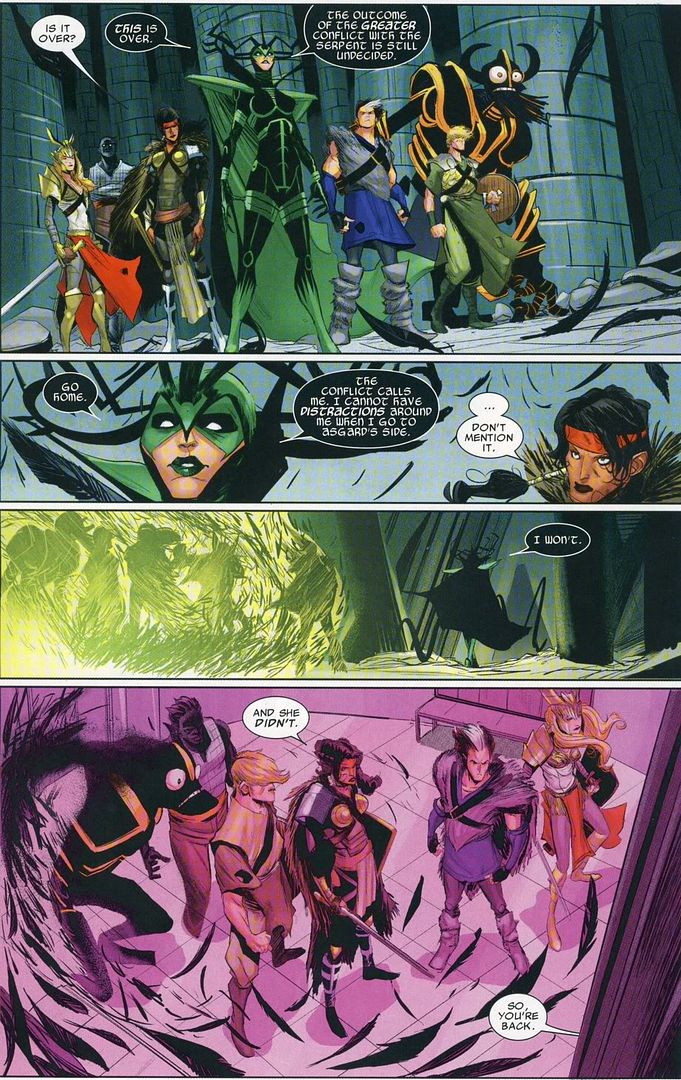 I liked the preview image for the next issue.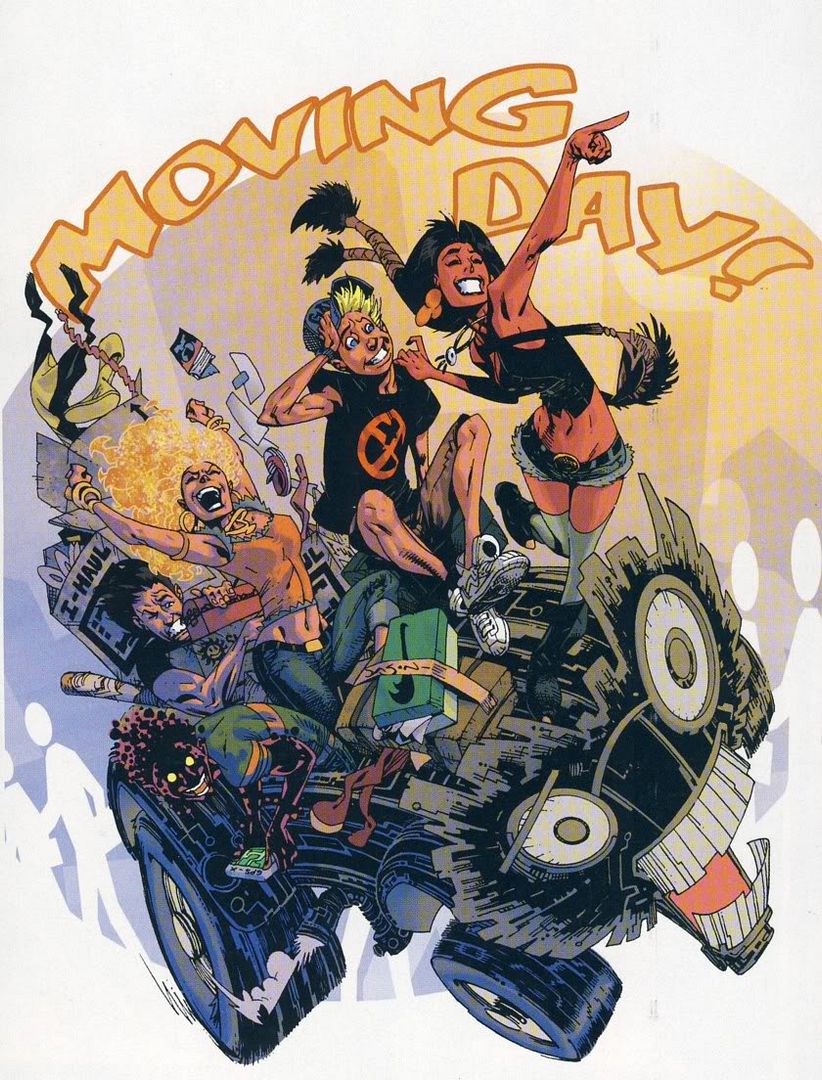 ---