mrosa posting in

scans_daily
In 1972, a French artist called Fred released the first collected album of
Philémon,
which begun serialisation in the legendary anthology magazine
Pilote:
home of Astérix, Blueberry and Valérian and Laureline. Although not as famous as those comics, I think
Philémon,
is a brilliant series, full of visual humor and inventive artwork. I recently discovered Fred's work and I'd like to share it with you.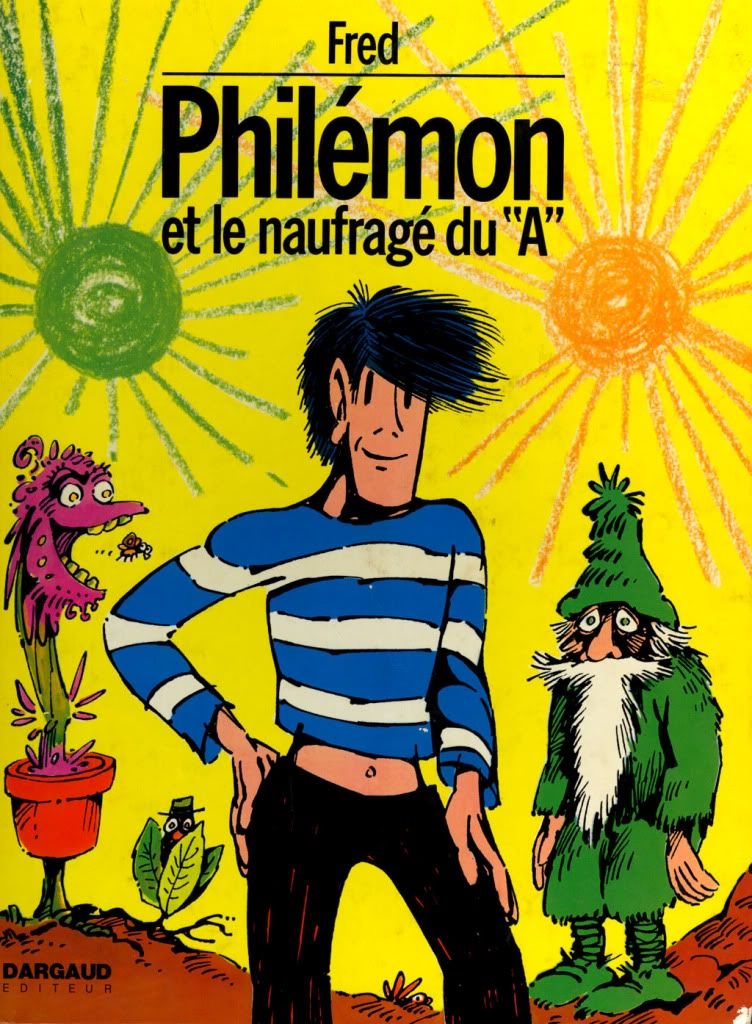 The story starts when a farm boy, Philémon, falls in a well...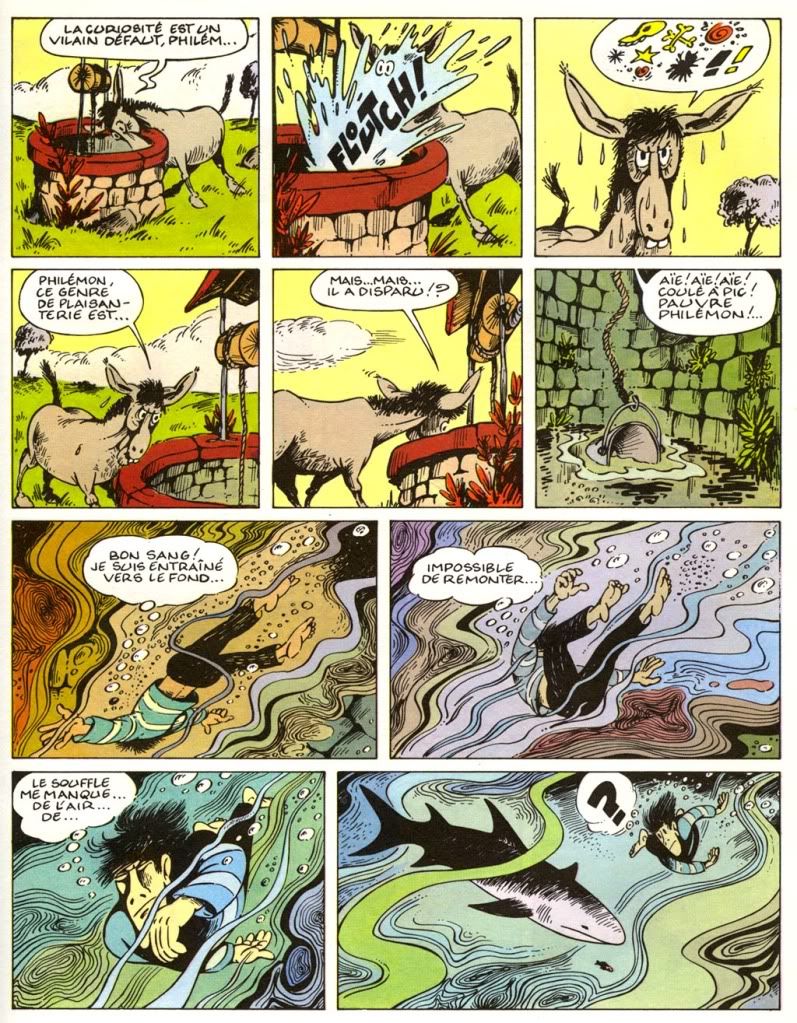 ... and magically finds himself on a beach. His best friend, by the way, is the donkey shown above, called Anatole.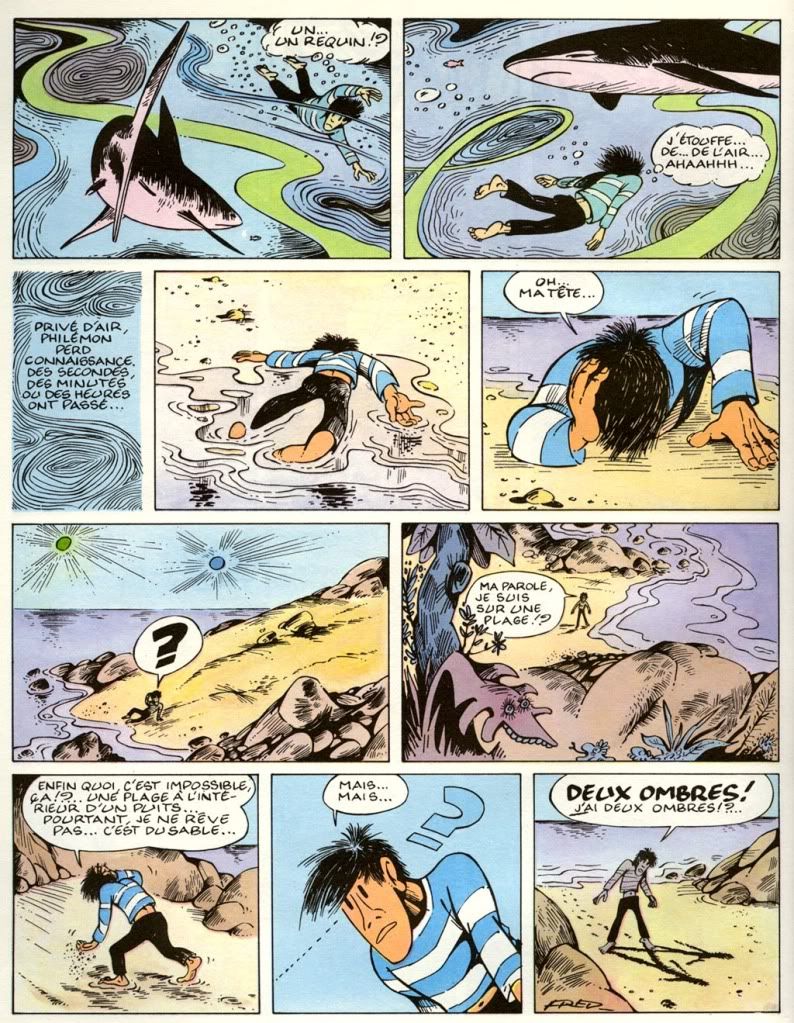 On the beach he meets Mr. Bartélémy, a sort of Robinson Crusoe figure, and his centaur friend, Vendredi. Bartélémy is stuck on the Island of A.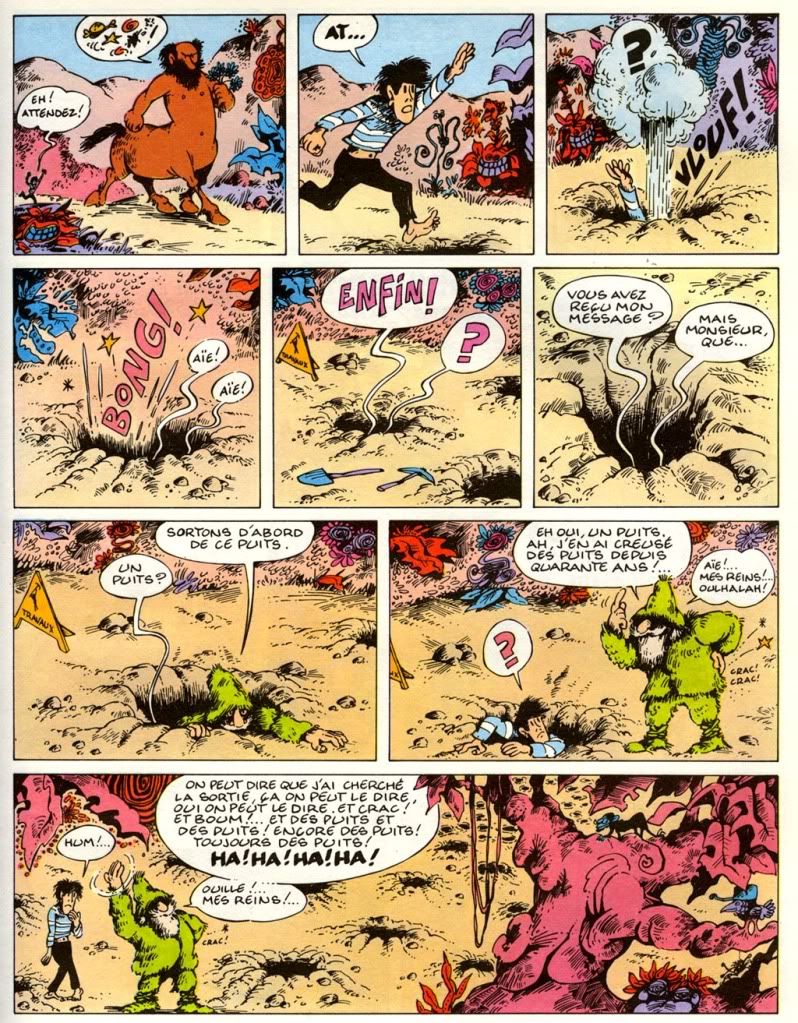 You know how maps have written on them 'Atlantic Ocean' in the place of the Atlantic Ocean? In this world, each one of the latters corresponds to an Island. So there's A, T, L, N, etc.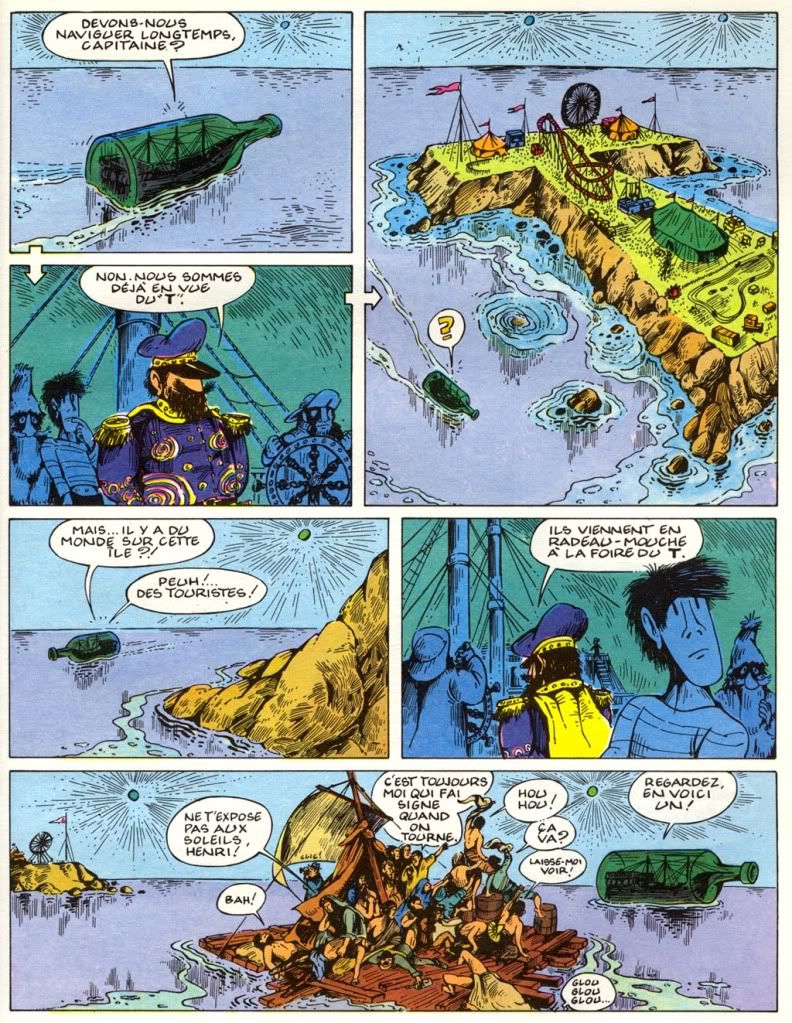 There are 15 volumes in the series and they're all gorgeous to look at. The series chronicles Philémon's journeys from island to island, meeting strange characters and having absurd adventures, before always returning to his skeptical father in the real world, who refuses to believe in the existence of this magical world.
This is Philémon going back home through the well again: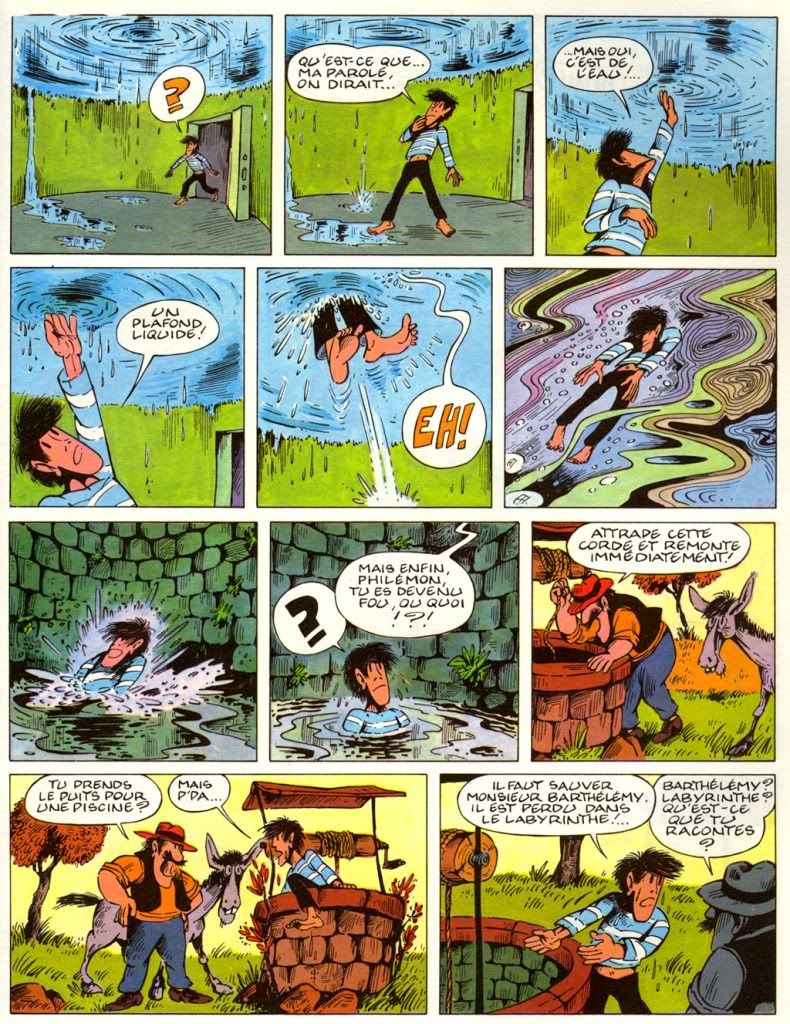 And this is the final page of the first album: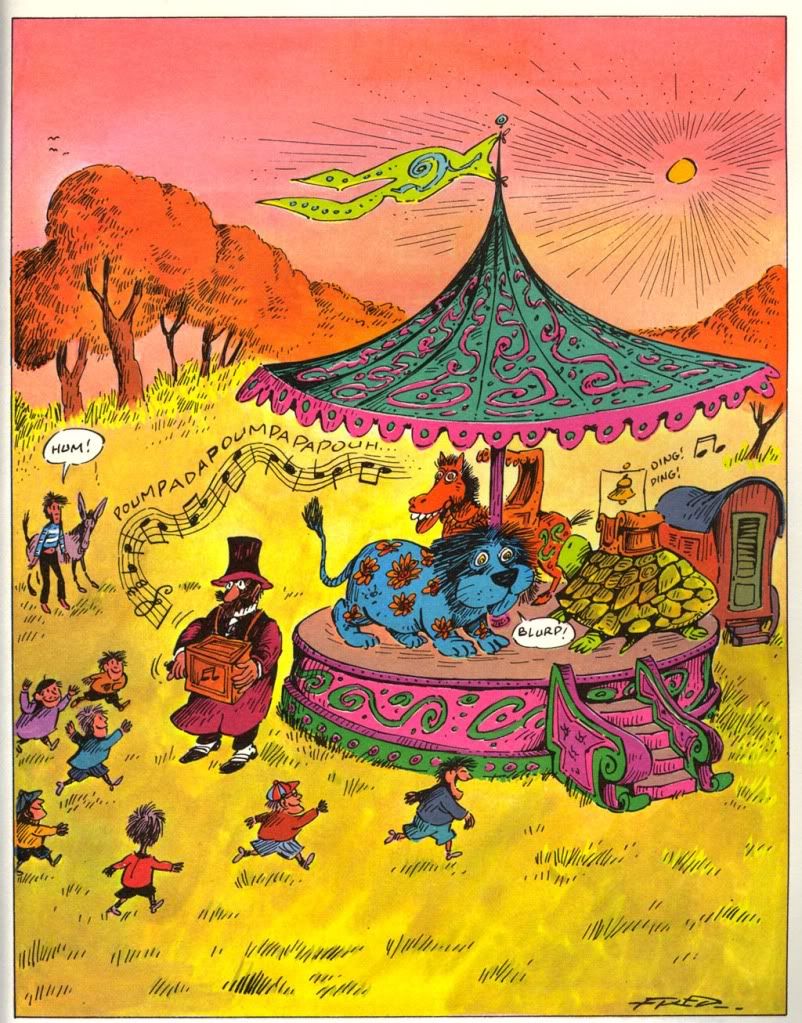 Just
look
at the trippy flower lion! Look!
I haven't been this marvelled since I discovered Tove Jansson's Moomintroll books.
(first volume has 42 pages)