| | |
| --- | --- |
| Current location: | Earth-616 |
| Entry tags: | char: cyclops/scott summers, char: human torch/johnny storm, char: mary jane watson, char: spider-man/peter parker, char: the thing/ben grimm, creator: colleen coover, creator: elliott kalan, creator: wyatt cenac, event: fear itself, genre: satire, publisher: marvel comics |
Here is another offering from "Shame Itself"
In the tradition of the Night Nurse, "U-Nighted Health Services".
Enjoy!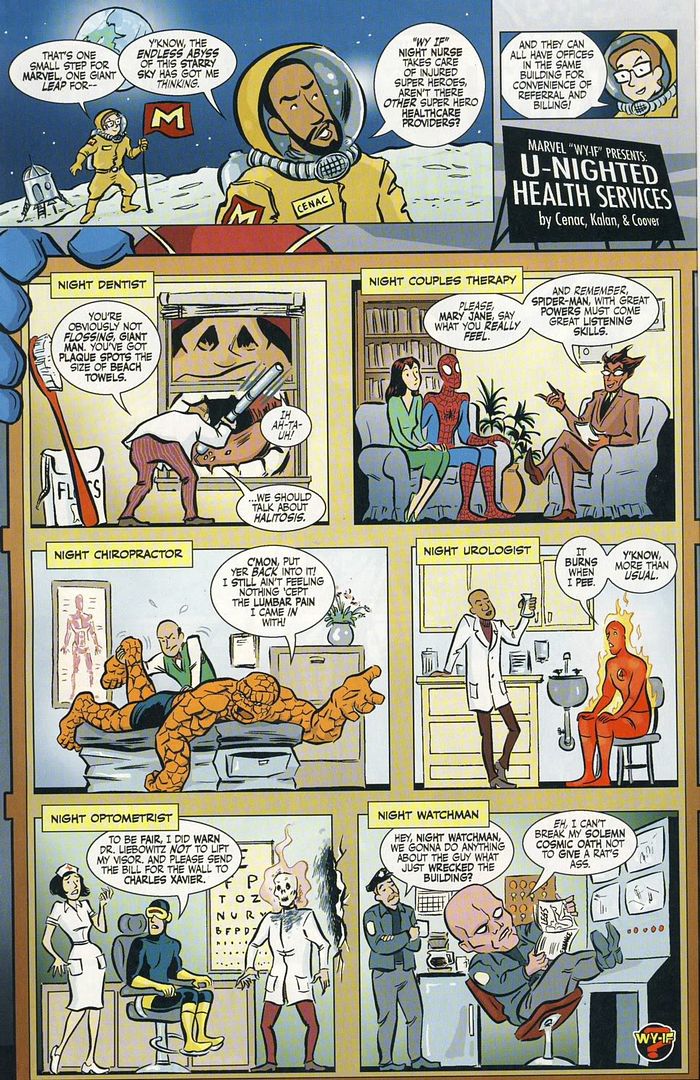 Ha.
---