| | |
| --- | --- |
| Current location: | Earth-616 |
| Entry tags: | char: beyonder, char: captain america/steve rogers, char: daredevil/matt murdock, char: deadpool/wade wilson, char: doctor doom/victor von doom, char: green goblin/norman osborn, char: hawkeye/ronin/clint barton, char: hulk/bruce banner, char: invisible woman/susan storm, char: mr. fantastic/reed richards, char: professor x/charles xavier, char: silver sable/silver sablinova, char: spider-man/peter parker, char: stiltman/wilbur day, char: thor odinson/donald blake, char: uatu the watcher, char: wolverine/logan/james howlett, creator: elliott kalan, event: fear itself, genre: satire, publisher: marvel comics |
Straight from the vaults of the House of Ideas is the highly classified crossover formula!
Read and know the truth! Thanks to the one-shot, "Shame Itself".
Many Fanboys died to bring us this information.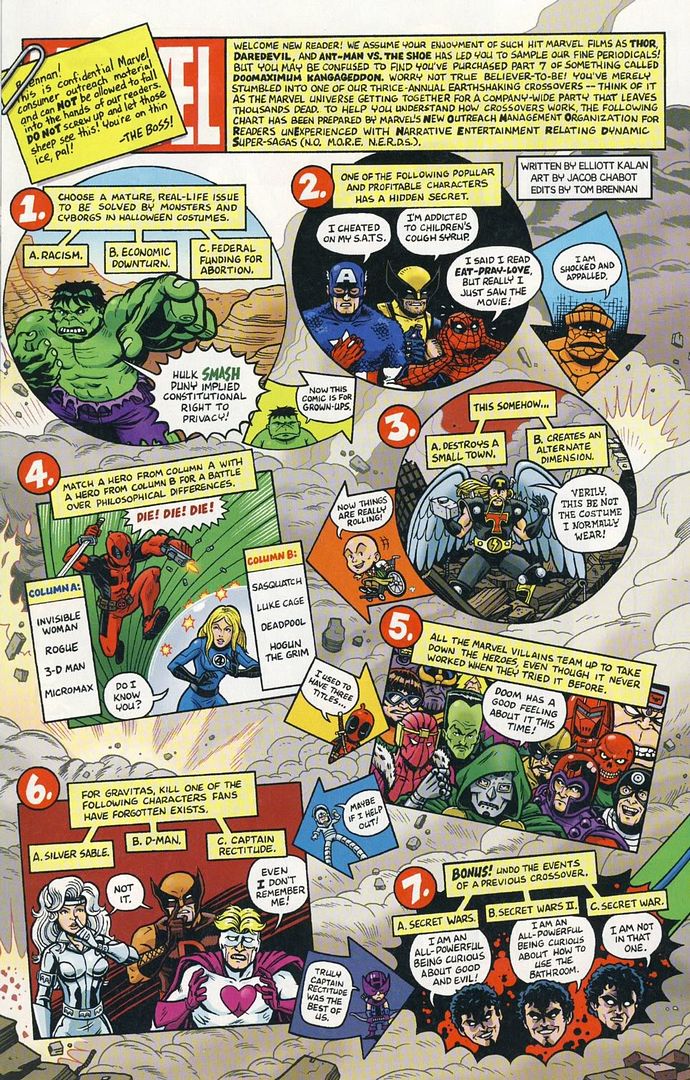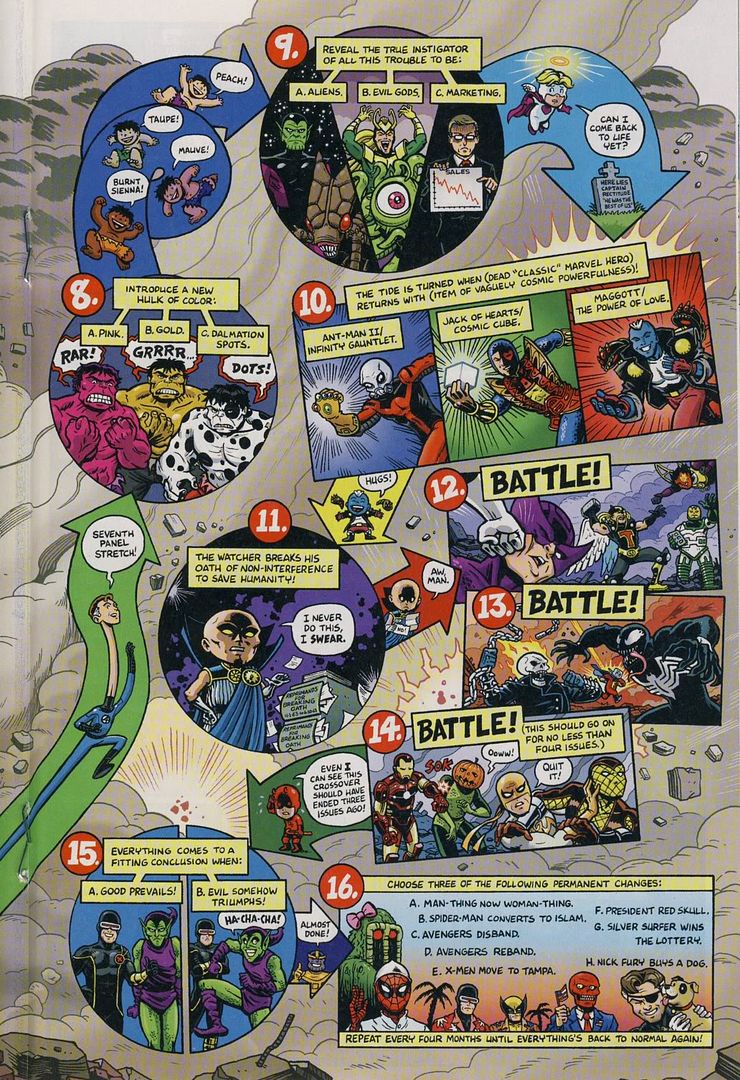 SO MUCH SENSE.
---