sailorlibra.insanejournal.com posting in
scans_daily
As per request, Zatanna as done by Dini. From issues 833, 834, 843, and 844.
Bruce and Zee have a long history. In fact, she appears to be one of the only two childhood friends he's ever had. She's a much better friend than Hush, however.
They're investigating the murder of one of Zatanna's former employees, who died while performing in one of Loxias's shows.
When they find Loxias, he reveals that he is not, in fact, who they think he is. He's the Joker. He manages to get the upper hand on Zee and Bruce at first, but Bruce breaks the stage chair he was tied to in order to free Zatanna from the tank Joker put her in. Unfortunately, the Joker escapes.
They go hunting for Batman's arch-enemy and eventually manage to find him, still using the Loxias identity, planning to kill the crowd of his fans. Luckily, Zee is awesome.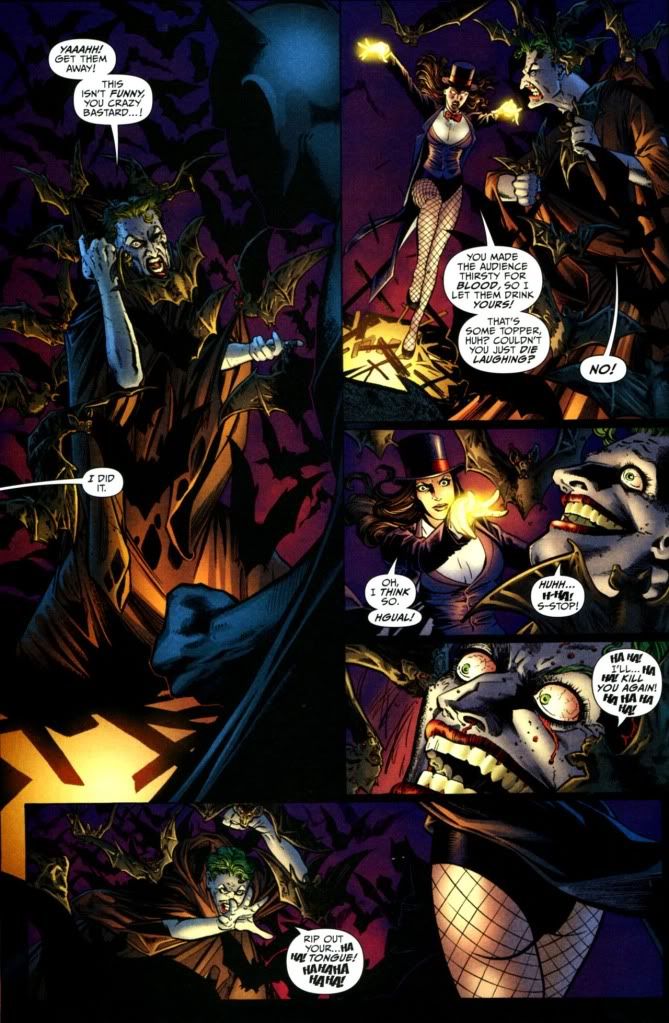 Batman runs into Zatanna again about ten issues later. This time she's in town on her own business. But she's not too sad about seeing Bruce again.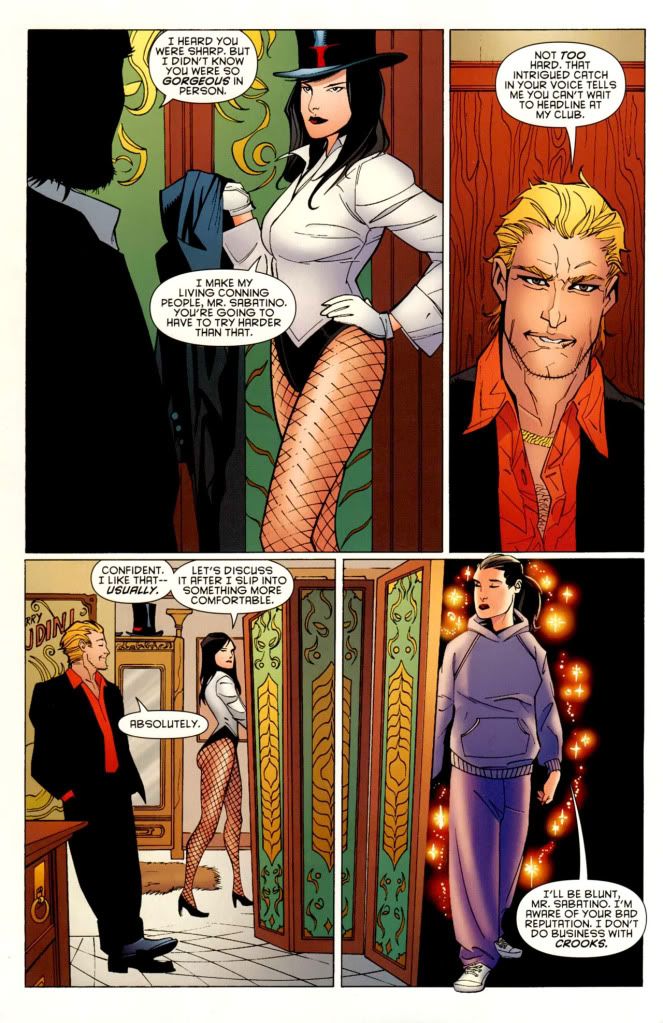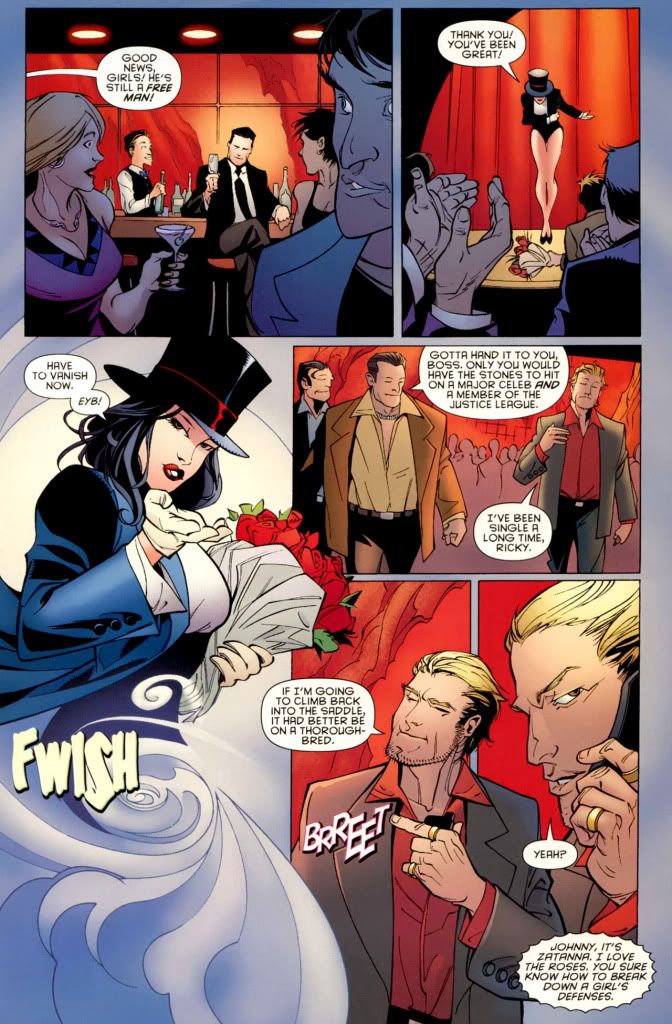 They dash off to discover that it's the new ventriloquist, Peyton, who causing the disturbance. During the ensuing fracas, Bruce is kidnapped by Peyton. She does the usual for villains, acts a little crazy, tells Bruce her life story, leaves a ticking bomb on his chest... And that's where Zee comes back in.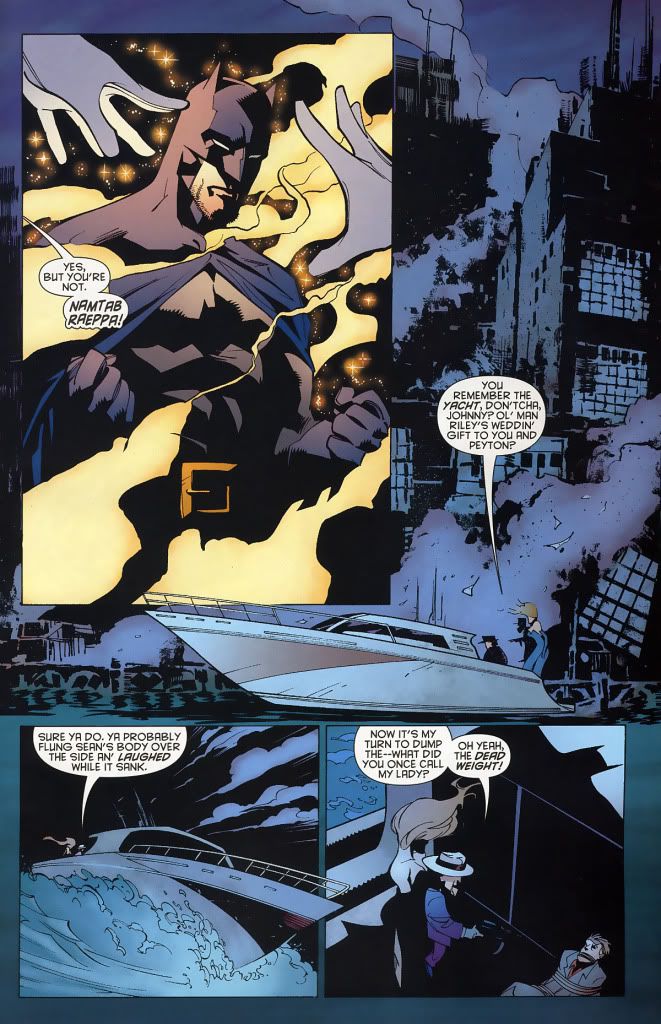 Peyton ends up getting pulled into the water.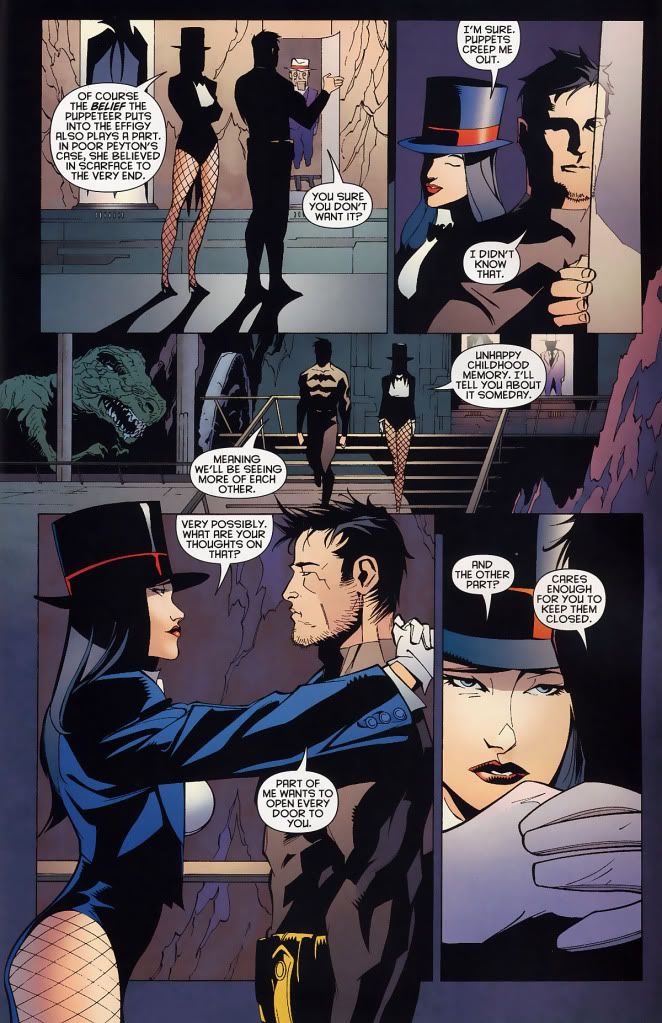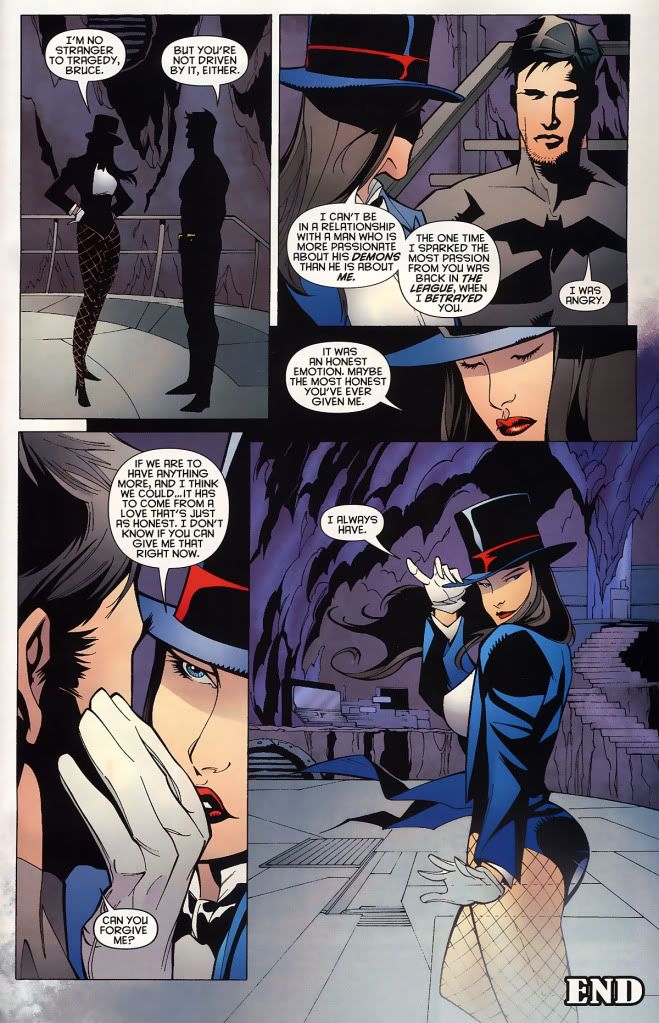 And thus goes Zee's gueststar appearances during Dini's Detective Comics, with the exception of a few already posted excerpts from
DC #847
and
DC #850
.