Guys? Remember how we thought our favourite billion year old klepto might be dead? Well it turns out he's been utilizing Sayd to become... well, you'll just have to click behind the cut and find out.
[All but Kyle's Orange and Green rings overloaded and disintegrated]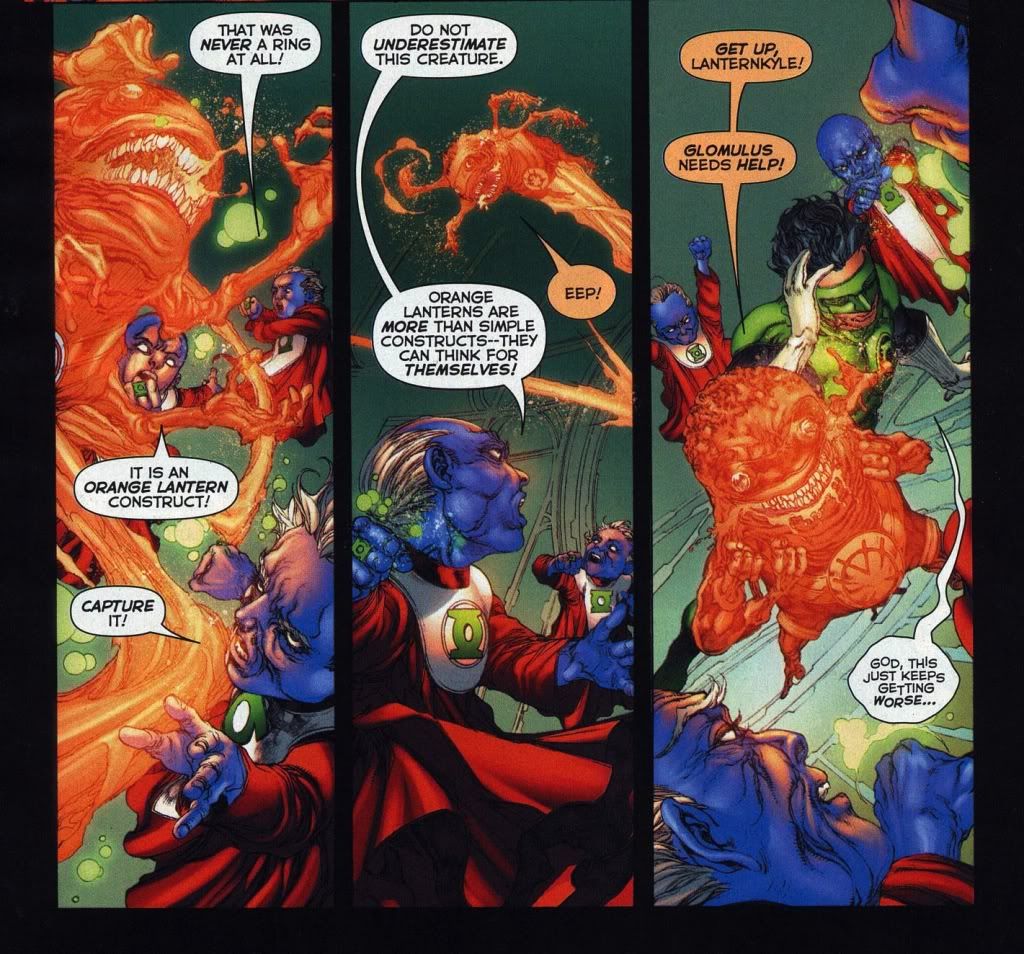 [Yeah, the Orange Power Ring was actually a construct. Controlling the 5 other rings]
The New Guardians arrive - Bleez, Walker, Fatality, Arkillo and Munk before the Guardians (the old senile ones) put them down. It's a bit of a downer (for them) given that the rings they were tracking are no more but hey it's a good plot set up for the next issue.
Speaking of the next issue, I can only post a second page (since the preview's already had a page posted)
Oh, this going to be so. Much. Fun.