espanolbot.insanejournal.com posting in
scans_daily
A recent happening in the most recent Supergirl issue, I won't say what for spoiler purposes, struck me as being kind of familiar.
Here what happened in Supergirl,
Spoilers, in case you were wondering,
http://asylums.insanejournal.com/scans_daily/366426.html
And this is the origin of the Lovecraftian JSA villain, Mr Sorrow. Previously referenced in Starman, his story begins in the 40s, when Johnny was a former Silent Film actor who was "forced" to turn to crime after "Talkies" caused his roles to dry up.
Somehow, He eventually came into possession of a "Subspace Prototype", that enabled him to become intangible. This, somewhat inevitably, caused him to run into the JSA, leading to the following series of events,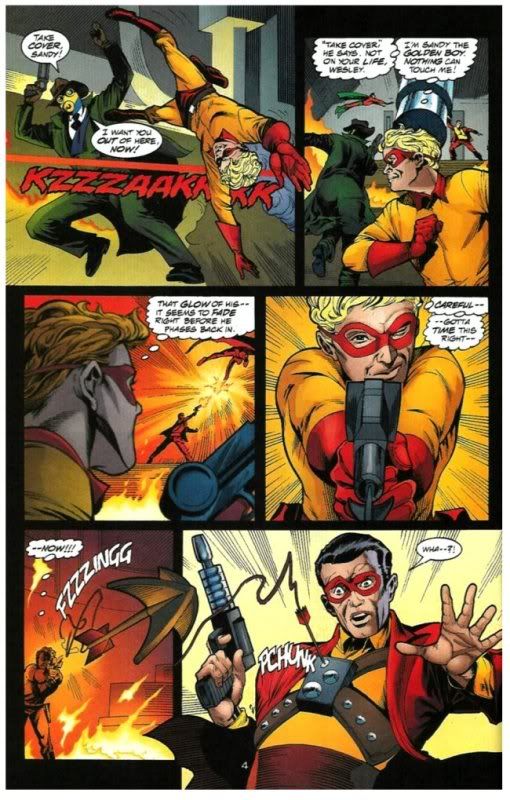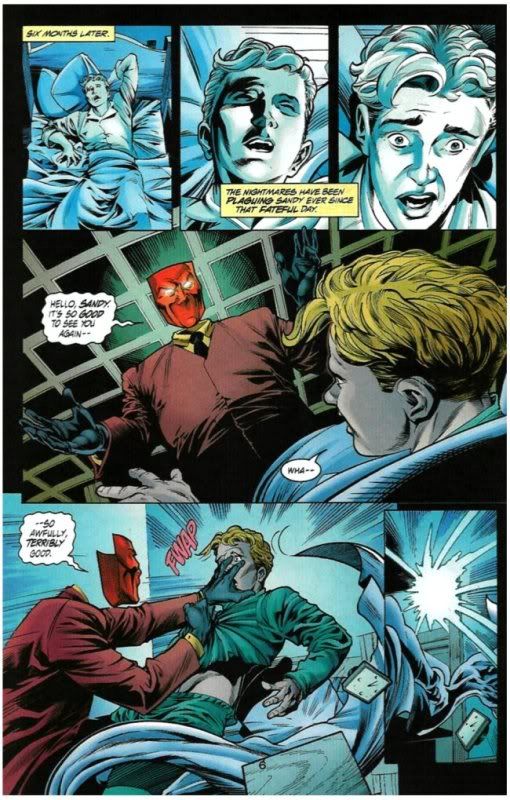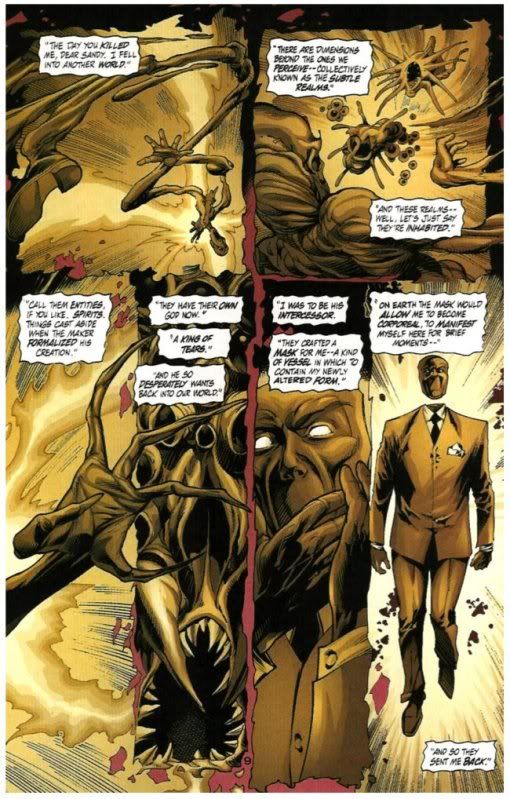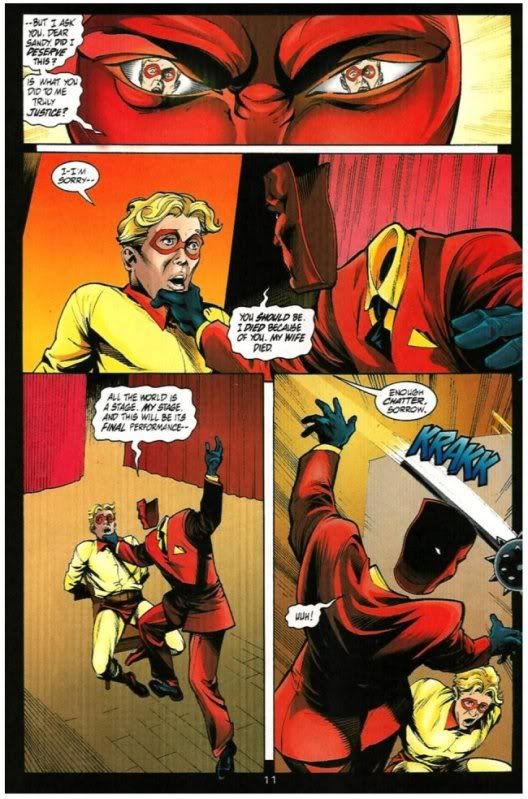 And the JSA rescue him, but he continues to plague the JSA in later years. I think that the last time he was referenced was when Billy Batson mentioned that he'd tried to take over the Rock of Eternity during Countdown. That and a JSA Classified storyline, which in itself it actually pretty good.
Okay, spoilers following,
I was just pondering whether Lucy Lane, aka Superwoman, is in for the same deal as Johnny, what with them both being ordinary people who were giving powers via technology, only to have their equipment damaged by a young superhero, causing to distort in painful ways before being sucked into a hole.
Hmm. Probably just a coincidence.
Ah, in other eldritch horror news: a new episode of the Melancholy of Haruhi Suzumiya, Bamboo Leaf Rhapsody, aired today in Japan.
Woot. ^^