causticlad posting in

scans_daily
Alan Moore's and Steve Parkhouse's
The Bojeffries Saga
was sporadically published during the 80s and early 90s. It was more or less
The Addams Family
meets
Coronation Street
. Set in Northampton, England, Grandpa was a Cthulhoovian horror, the baby was a lethally radioactive metahuman in the basement, and Uncle Raoul was a werewolf. As for Uncle Festus?
(Two pages from an ten-page story)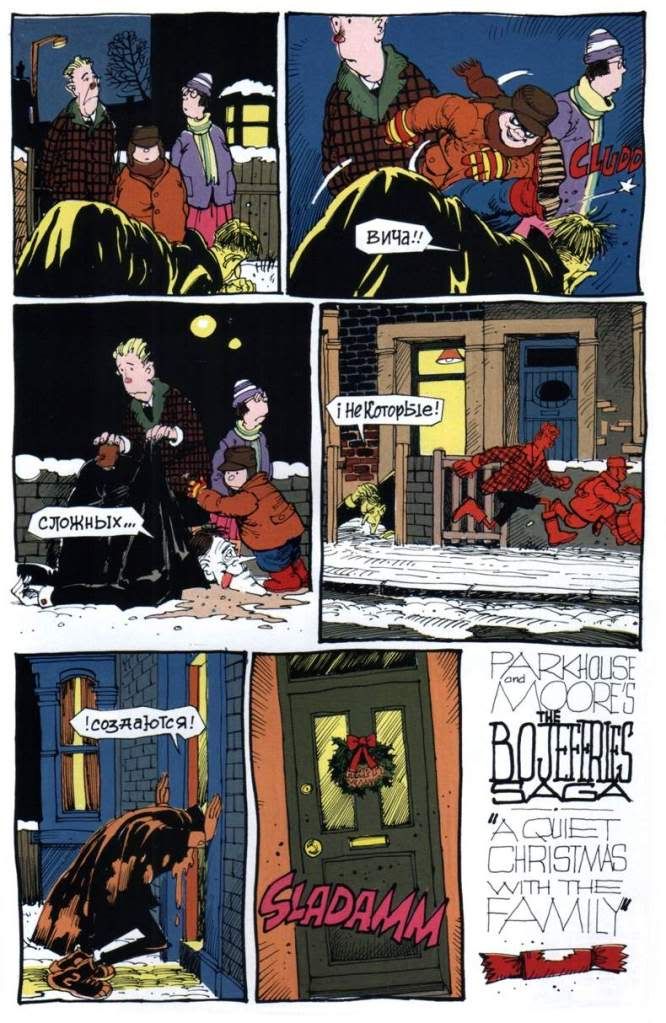 This, and other Bojeffries Clan stories, was published in 1992's
The Complete Bojeffries Saga
#1, from Tundra Press UK. It's long out of print, but to my surprise I see that individual comics issues for some of the strips are available on eBay.