detective_deathman08 posting in

scans_daily
This is a portion taken from Punisher #5 with Frank recovering from his fight with the new vulture(from spiderman that did not do much). Frank is hiding out in a shed where he meets a kid.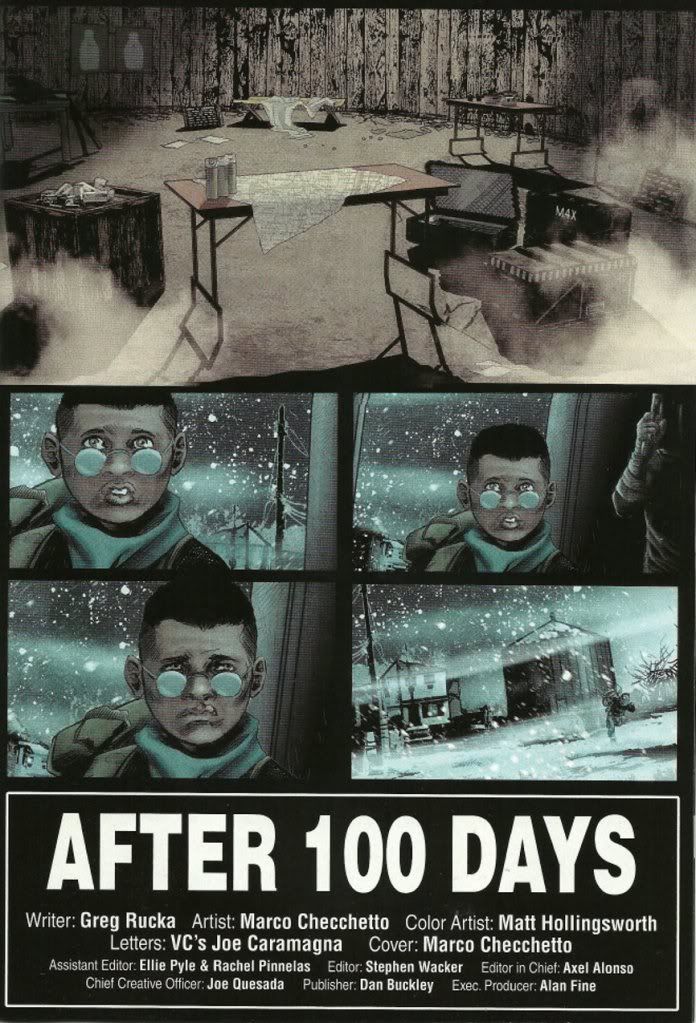 When you turn around you will shit bricks kid. Anyway the boy comes back.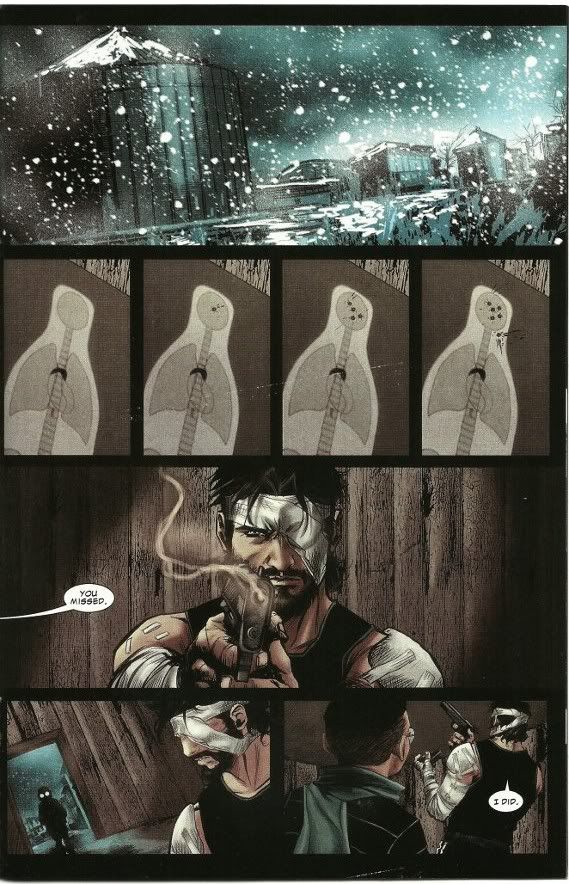 And this by far has tobe the most social Punisher has been in the whole series. Honestly there is no internal monologue and no banter. Frank castle is only fluent in bullets and car crashes. But hey glad to see he can still interact positively with a child.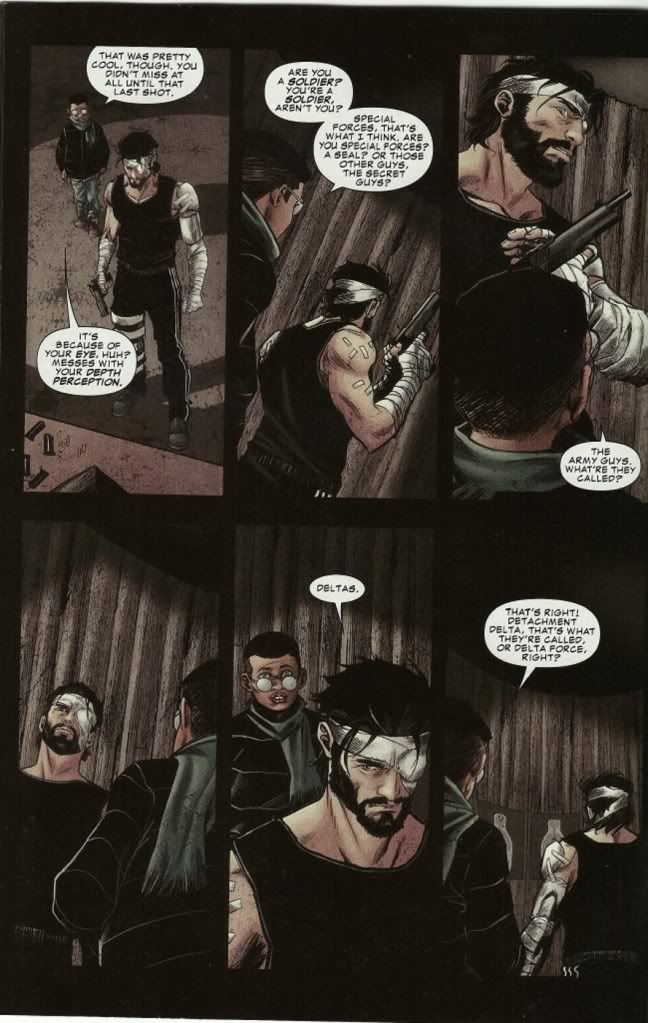 Ahhh I see a mix matched friendship popping up. Frank rekindles a sense of self he lost years ago and finds more peace in his life, and the young man finds a cool adult role model to teach him how to rig C4 and shoot.
And then Comic books happen
Bwa ha ha wow Frank, you ever have that awkwars moment where you say something offensive about someone or a group and then that person or group is behind you Whoopsie. But dont worry they can still forge through this incredibly awkward moment.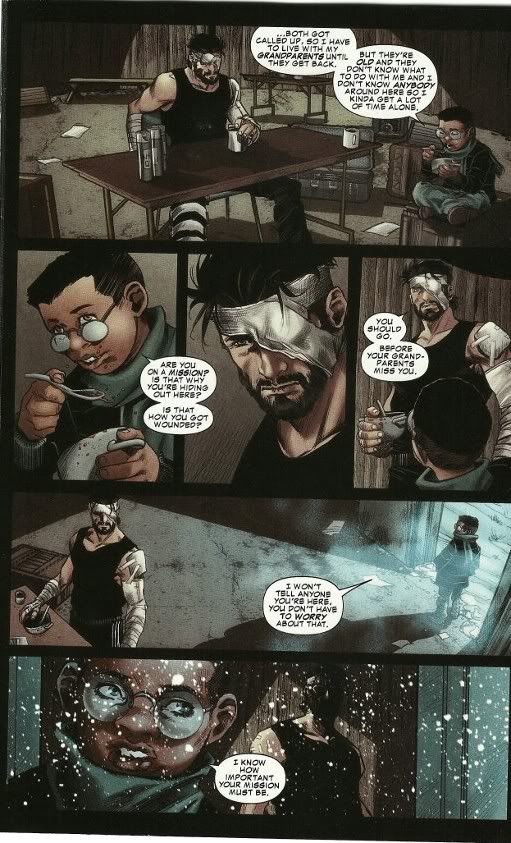 Nice, I really like this regulations the kid gets a friend in this lonely city. He thinks punisher is a war hero on a secret mission, and he just wants to help him out. So thanksgiving day he brings him dinner.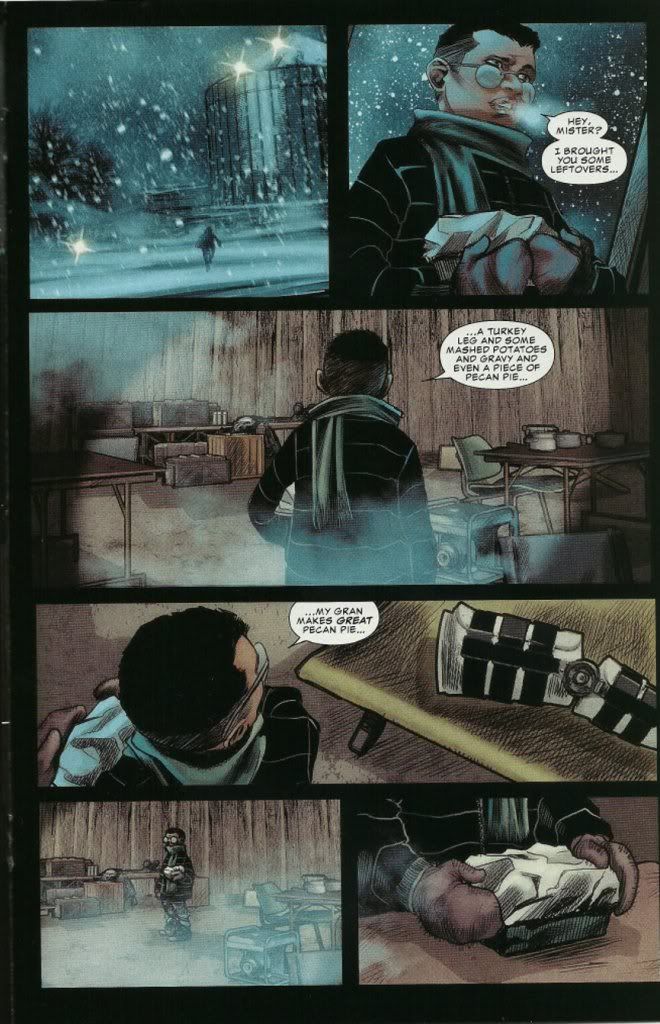 5.4..3...2....1 PUNISHER comic
Happy Thanksgiving frank. I dont get it, Punisher can not babysit one kid, but wolverine can be a headmaster. Um they both kill people but Frank was a parent and he does not have a habit of hard drinking and sex addiction. Wolverine is a parent too but do we really need to go into that.
Ah well that last line by the boy really brought up a good point. The opening to each issue states that frank is only a soldier, but if he is not a soldier then what is he.
My first post in a long time.