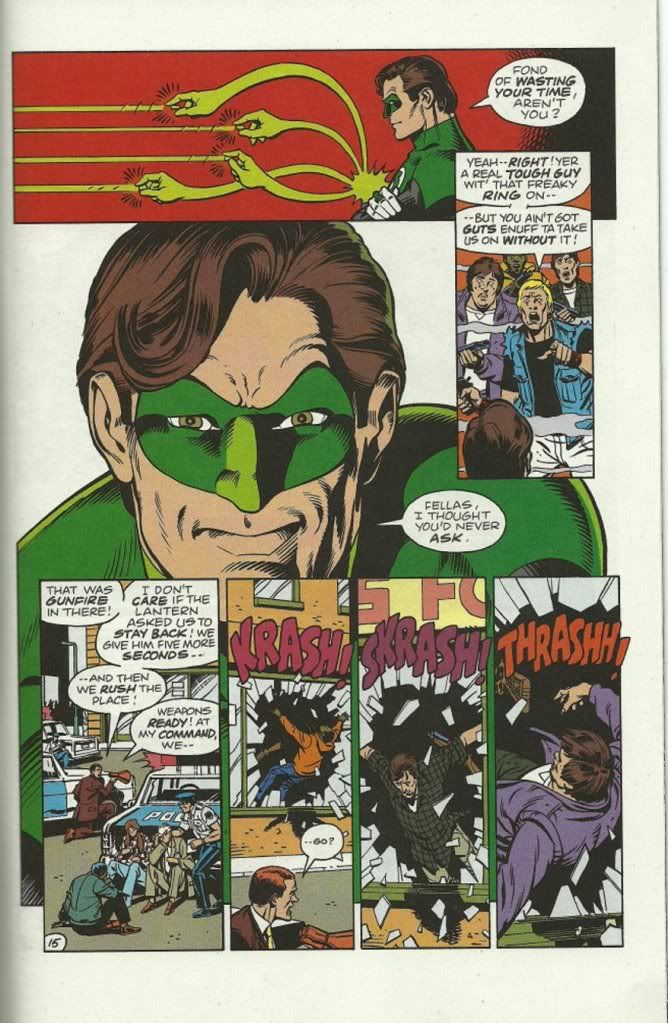 Hal jordon pulling off an excellent jedi and taking out multiple armed men who forget how to shoot straight. But even this story was not so happy go lucky, considering he was in the midst of leaving earth.
Also has anyone posted the image of Hal punching batman in his shit, for not stepping to him correctly in rebirth.
The good old days when how Jordon could be awesome without his wildness being blown out of proportion, confident without being seen as arrogant, and a part of a team without being seen as not leaving an impression.
---