http://www.amazon.com/Waiting-Welcome-Sc
hmooleys-Autobiographical-Comic/dp/14681
58856/ref=sr_1_4?ie=UTF8&qid=1326603884&s
r=8-4
I put out a book of my short autobiographical comics! It's only about nine bucks, you can get it on Amazon! EXCITING, RIGHT?
Now, I post my fan stuff on here, so those of you who don't immediately skip over it have some idea of my sense of humor, but for the rest of you, I'm posting two of the comics from the collection.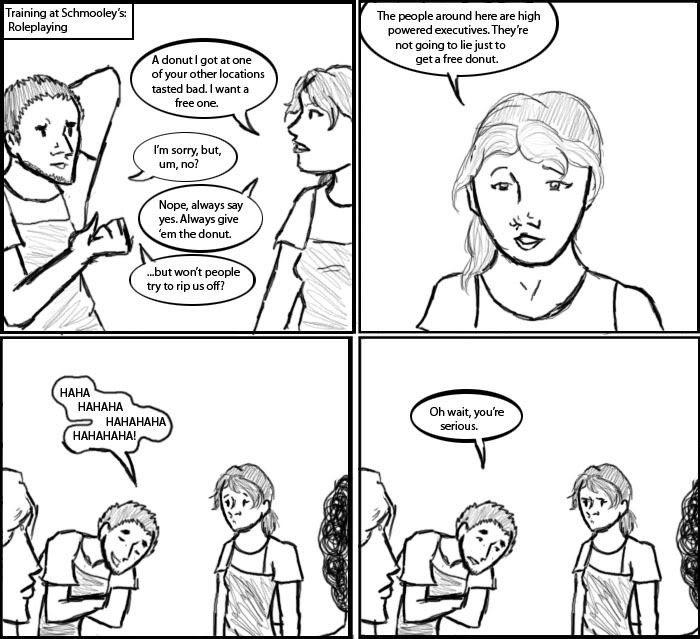 This book is a lot about working in the service industry. I know, an area that's been covered before, but hey, still fun to read about. Every experience working with the general public is unique.
Uniquely horrible.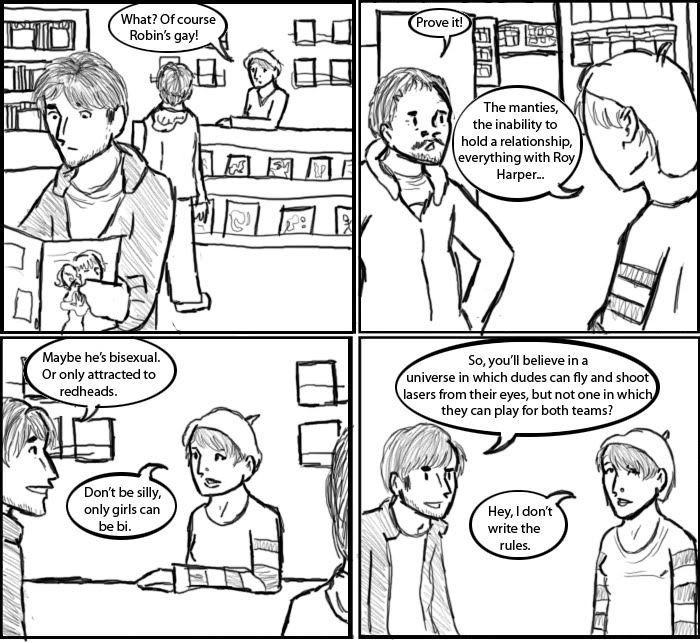 Aaaaand one more relevant to the stuff we talk about on the board. In her defense, I'm pretty sure she was kidding. Like, around 70% sure.
Here's the link! Only nine dollars! Excitement!
http://www.amazon.com/Waiting-Welcome-Sc
hmooleys-Autobiographical-Comic/dp/14681
58856/ref=sr_1_4?ie=UTF8&qid=1326603884&s
r=8-4