filbypott.insanejournal.com posting in

scans_daily
So.
Batman: The Battle for the Cowl
has come and gone, and lo, it was a total clusterfuck, as was widely expected.
But.
There was one page in #3 that made me sit up. Made me laugh, made me cheer. I speak of the uncalled-for return of one of the greatest characters of the Bat-mythos.
Of which luminary do I speak? I SHALL TELL YOU.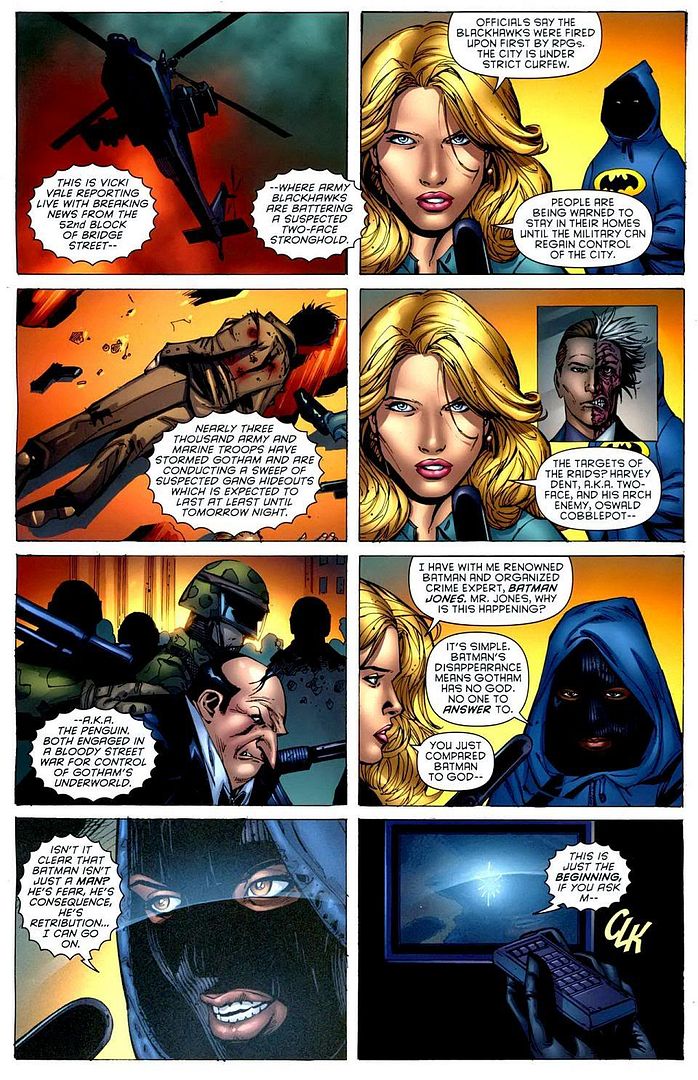 BATMAN JONES!
Tony Daniel, I want to have your baby. My relative lack of uterus may be a slight hindrance, but life will find a way. And when our child is born? We shall name him... or her... BATMAN DANIEL.
BATMAN JONES!