kagome654.insanejournal.com posting in

scans_daily
So, one of Dr. Polaris' less inspired death traps involved stealing Hal Jordan's power ring and dumping him at the North Magnetic Pole. I guess shooting him in the head would have been totally out of the question. Before he leaves Dr. Polaris helpfully informs Hal that there is National Geographic sub-station 100 miles away from the spot he's dumping the powerless superhero, but given the intense cold it's really no use trying to make it there. What is Hal to do?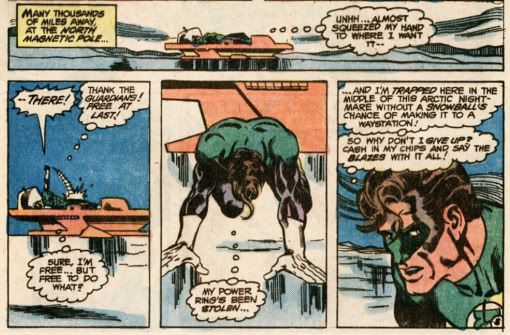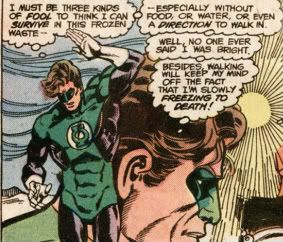 He recalls how he ended up in the situation (Dr. Polaris tricking him, stealing his ring, etc...) and finds the resolve he needs to attempt the impossible.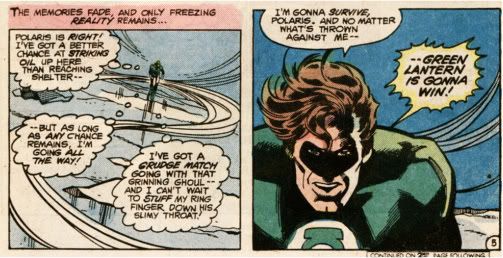 That's the spirit.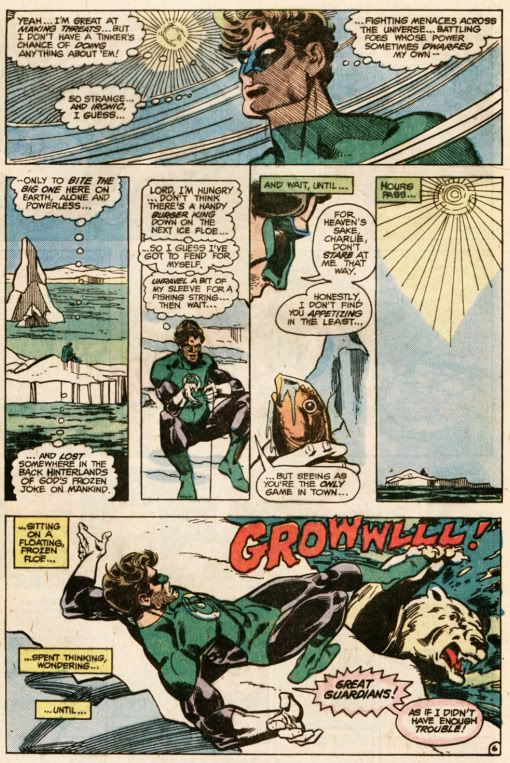 What are the chances? Also, I'm amused by the fact he apparently gets stubbly after a few hours.
We soon learn that a blow that could break a seal's back is no more than a love tap to Hal Jordan. I bet he wishes he could just toss the bear like Aquaman would.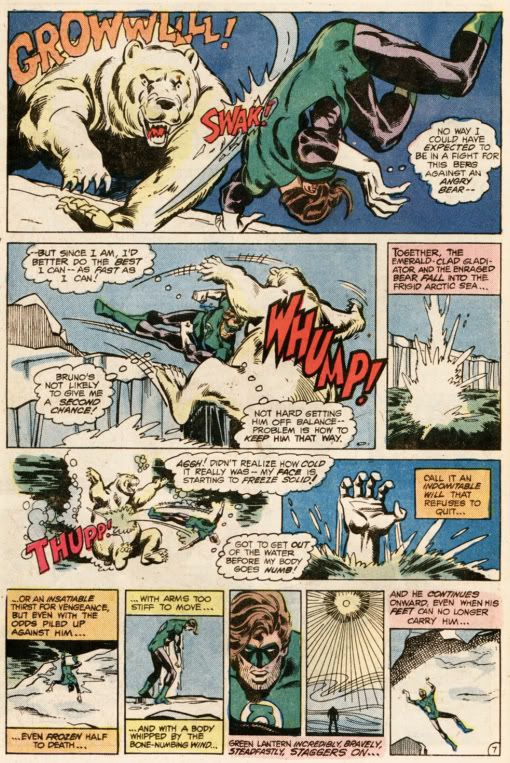 Apparently both the animal and Hal forgot that polar bears can swim or something. Hal manages to crawl into a cave and gets a few hours sleep. When he wakes up he realizes his mask is gone (it's made out of ring energy, and he hasn't recharged in over 24 hours). He continues on.
I'm sure most of us know that wolves don't actually attack humans all that often, but apparently this one, much like the polar bear, has a mad on for Hal Jordan...which just goes to show you that everything and everyone in the universe wants to kill Hal. Or sleep with him. Sometimes both.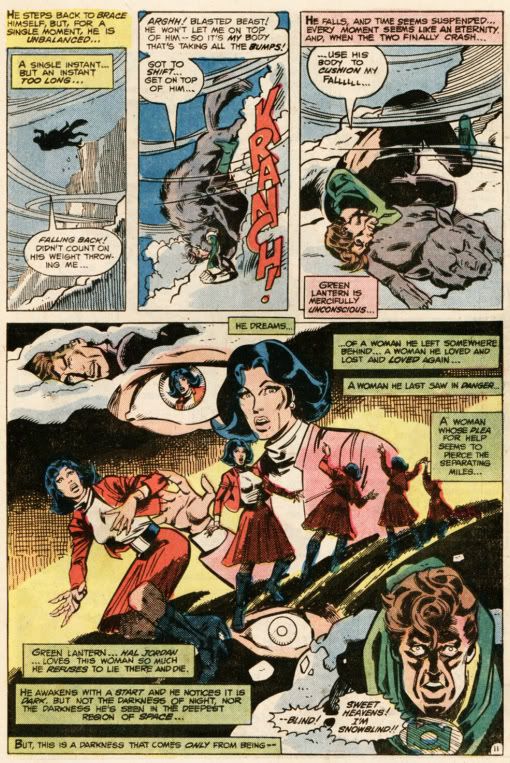 Oh dear.
He gets damn near philosophical the closer he gets to death. Poor Hal, he's babbling, blind, and steadily losing clothes.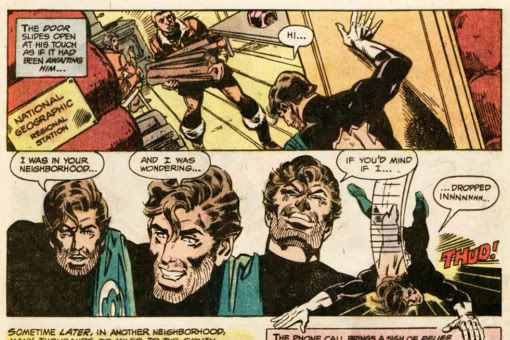 Yay! Of course he still needs to get his ring back from Dr. Polaris, and he needs to do it while nearly completely blind, but Hal Jordan is not the sort of person to let little things like that bother him...because he's Hal Freaking Jordan, fighter of polar bears and master of the North!