proteus_lives.insanejournal.com posting in

scans_daily
Greetings True Believers! I had several Borders coupons this weekend so I bought some books. One was a great bio of Stalin. After that serious bit of reading, I decided I needed something juvenile. So I picked up "Chuck Norris vs. Mr. T" and it is divine! Super-silly fun and I wanted to post some of the best art pages.
Enjoy bits like "Rather than take showers, Chuck Norris rides a nine-foot grizzly bear through a car wash." and "Mr. T once said, "There is no I in team, but there us a T! Fool!!" This was at a motivational speaking conference and was the entirety of his lecture."
"Chuck Norris can beat a brick wall in tennis."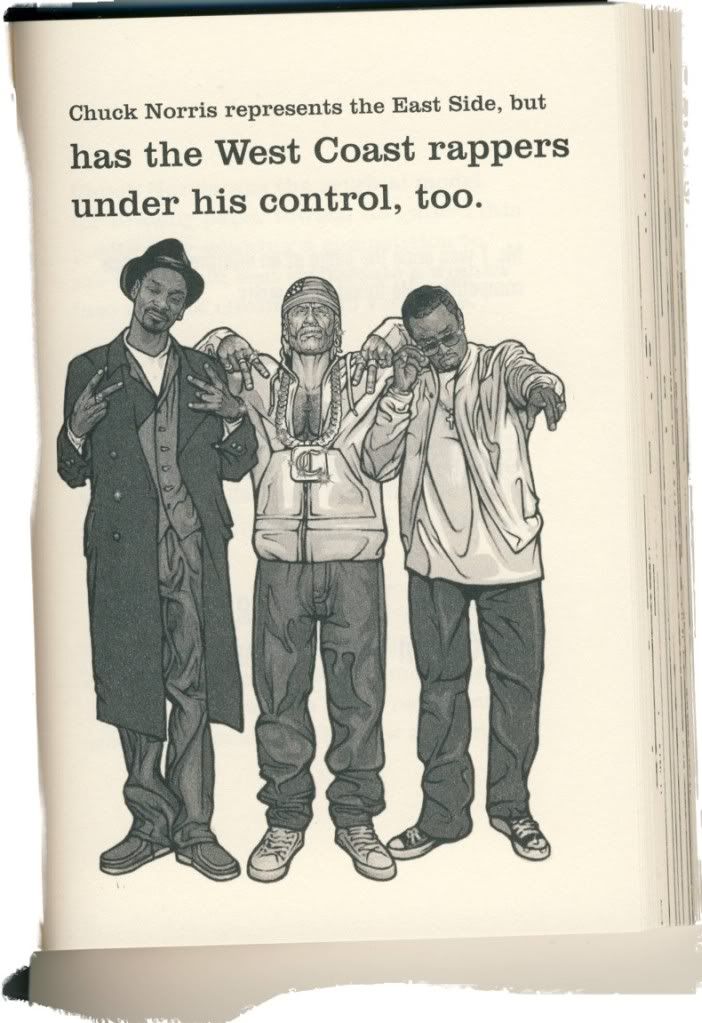 "Chuck Norris drives an ice-cream truck covered in human skulls."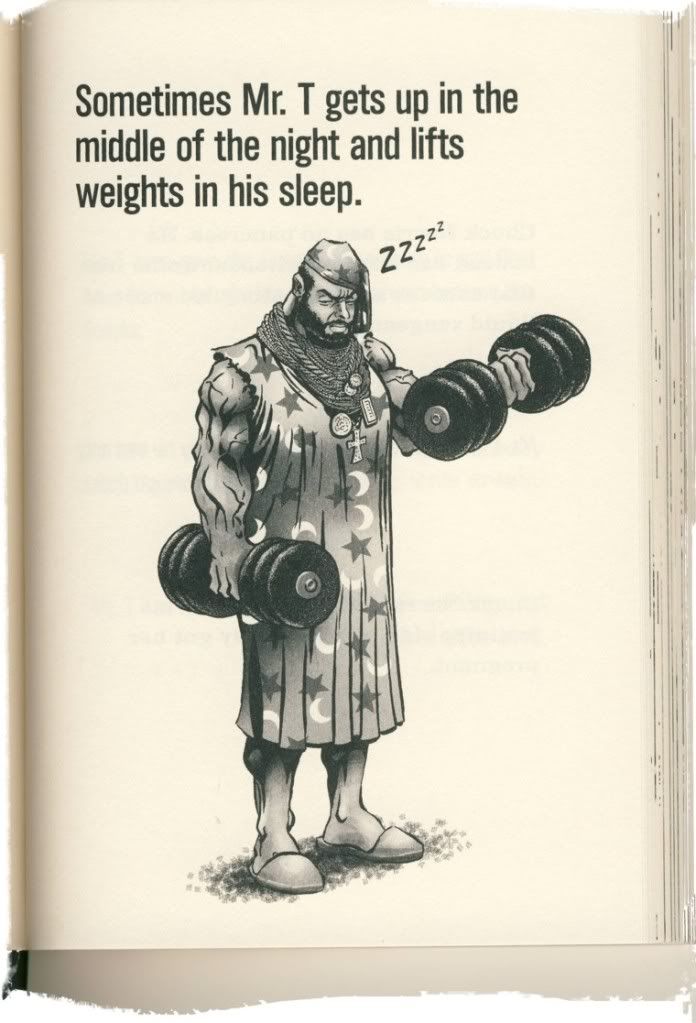 "Mr. T was once the judge at an interpretive dance competition. He found them guilty."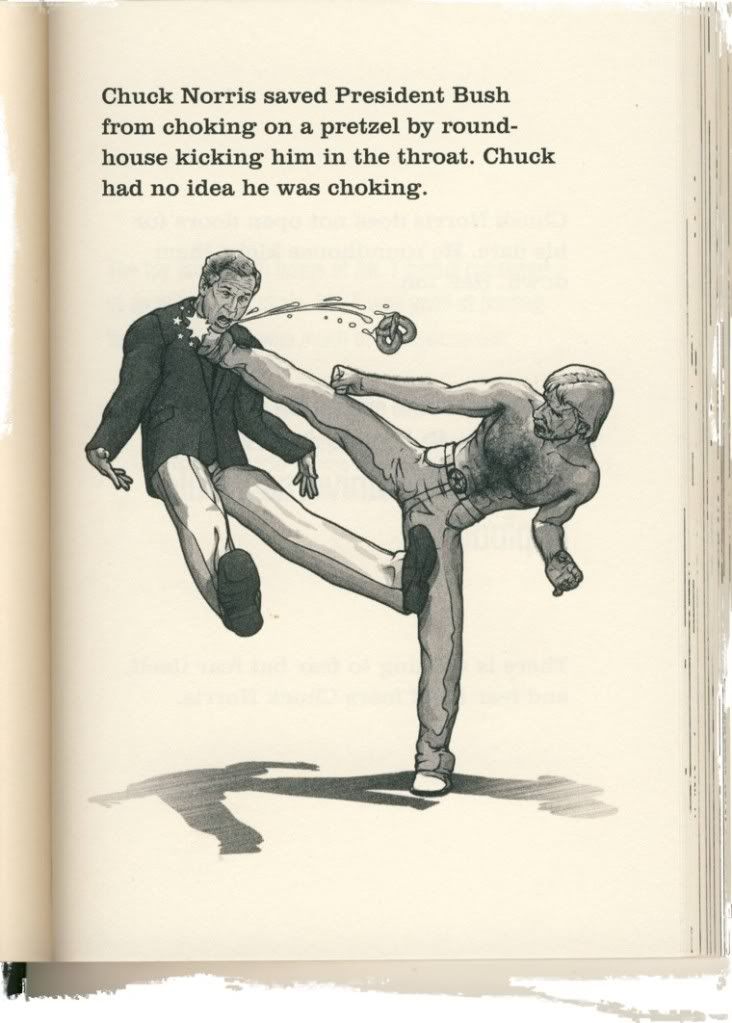 "Chuck Norrisrescued thirteen infants from Charity Hospital following the devastation of Hurricane Katrina. He did not have a boat. He has not returned the babies."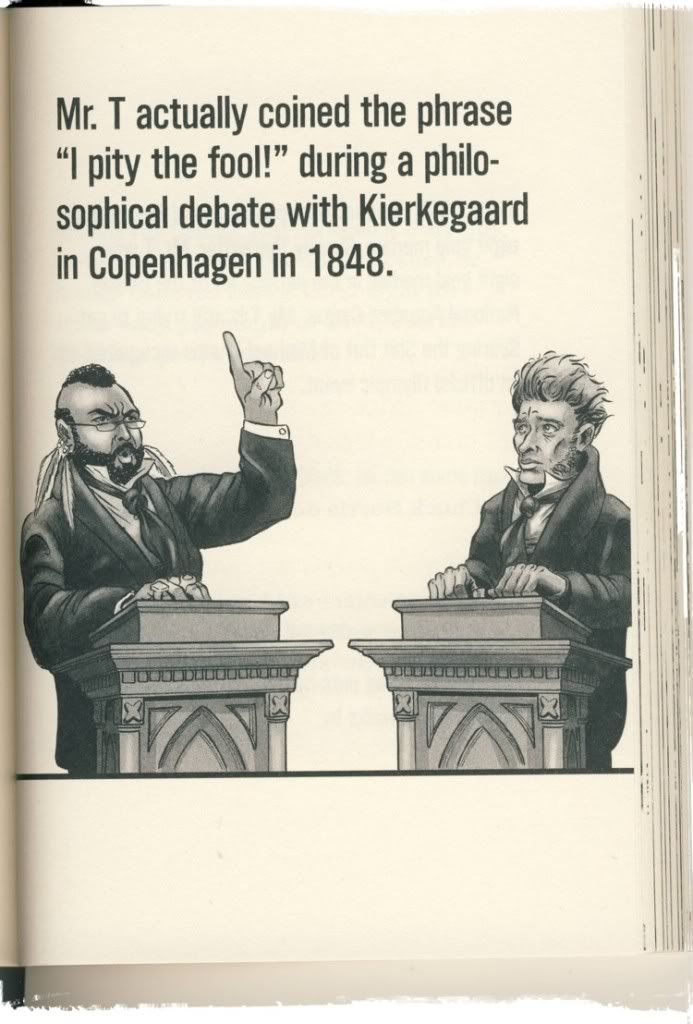 "Bruce Lee never died. The true cause of his disappearance is that he asked Chuck Norris to teach him how to perform a roundhouse kick. Being good friends, Chuck Norris promised to teach him, but only after Bruce Lee embarked on an epic journey of the spirit that is still taking place entirely within Chuck Norris's beard."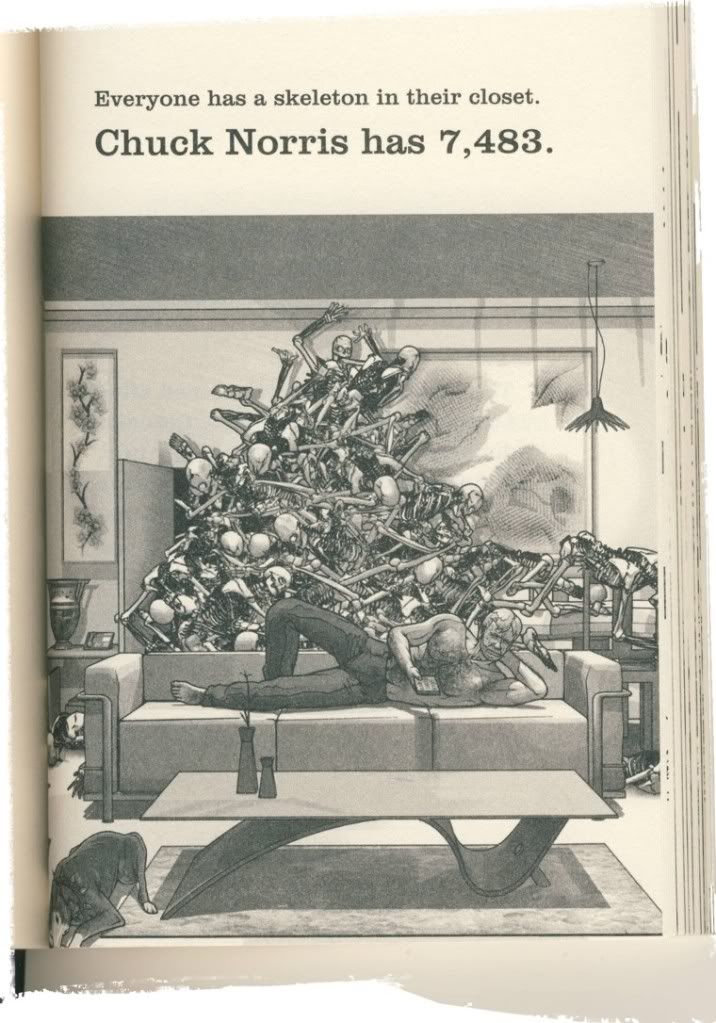 "Mr. T once swallowed Corey Feldman and pooped out Corey Haim."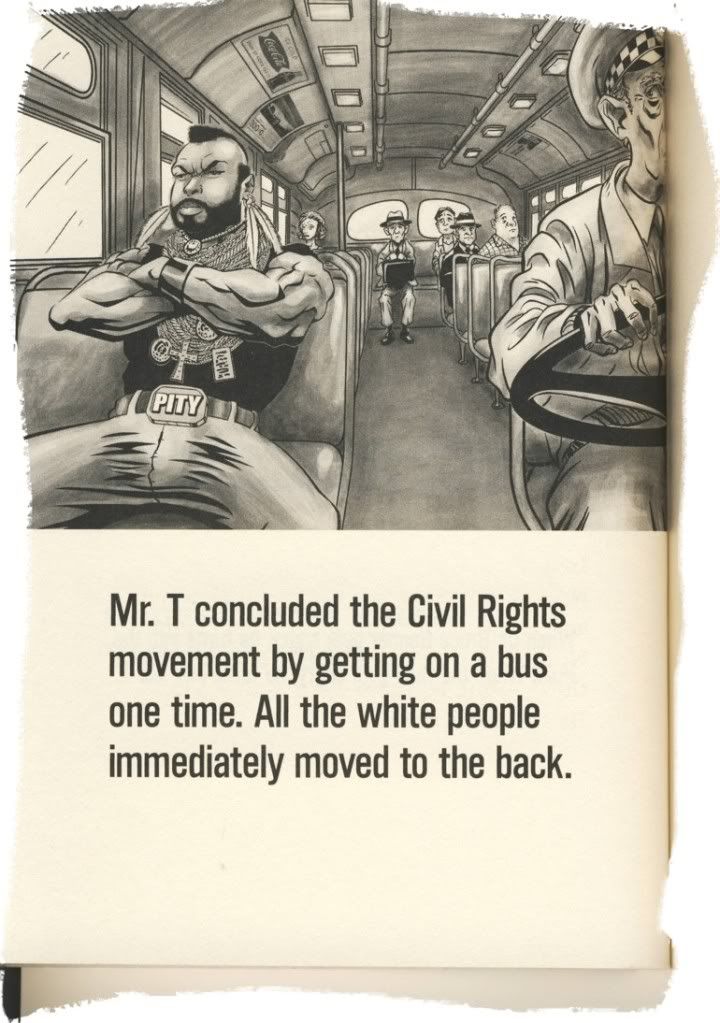 "Chuck Norris banged Christie Brinkley, and nine months later she gave birth to the Total Gym."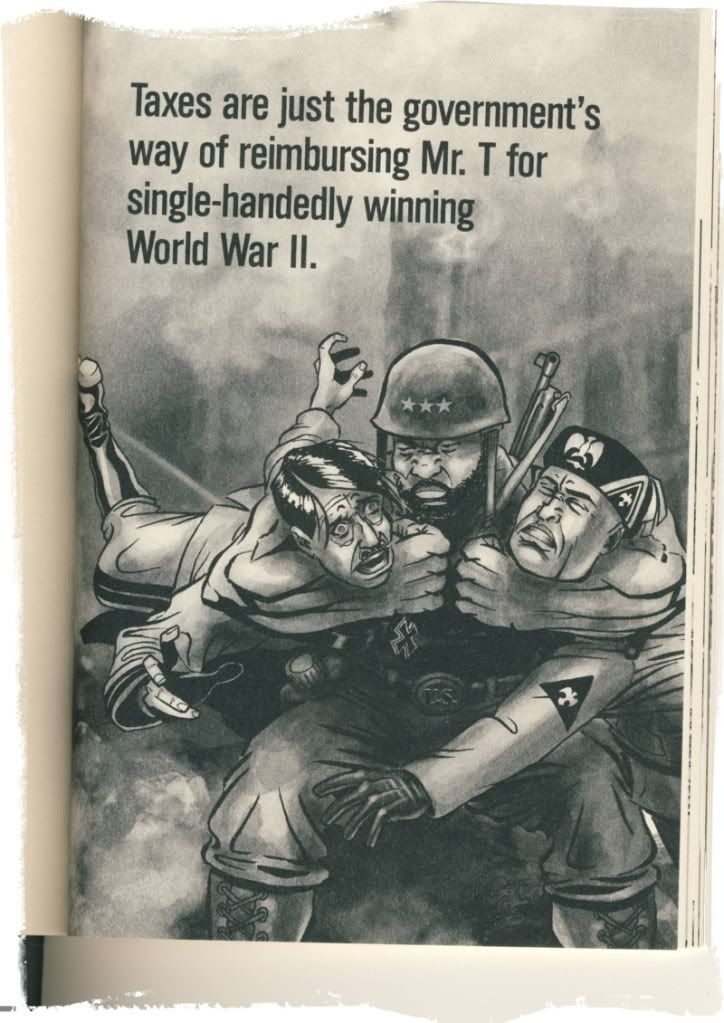 "Mr. T invented fools. Realizing the magnitude of his folly, he then created pity."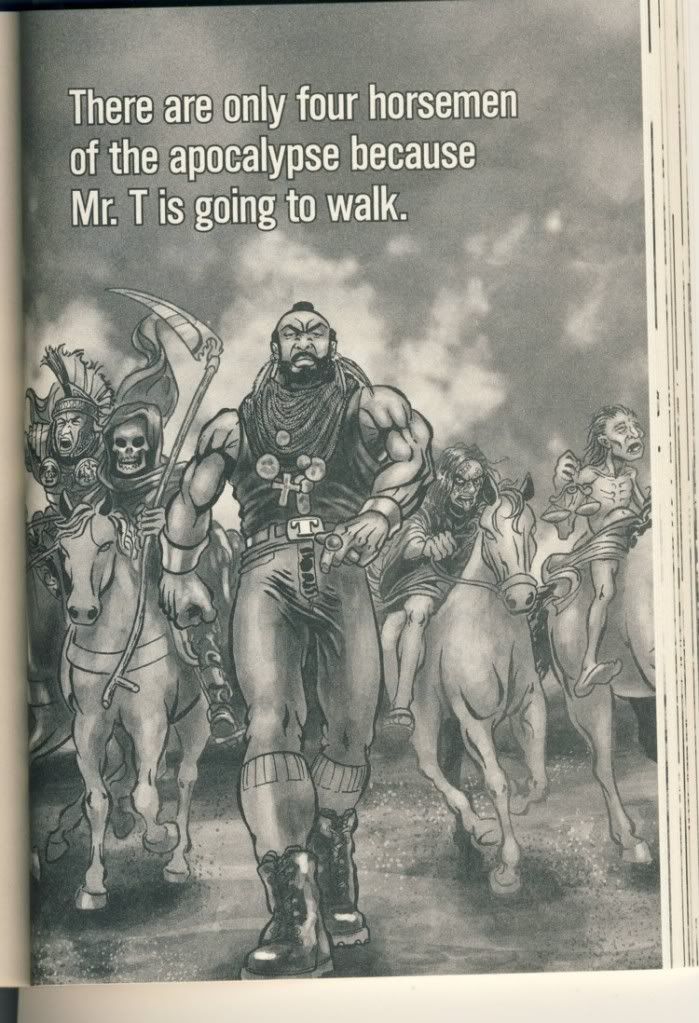 "Chuck Norris was cast as the protagonist in Terminator, but he later bowed out of the role, since he has already stopped a time war between machines and mankind. Twice."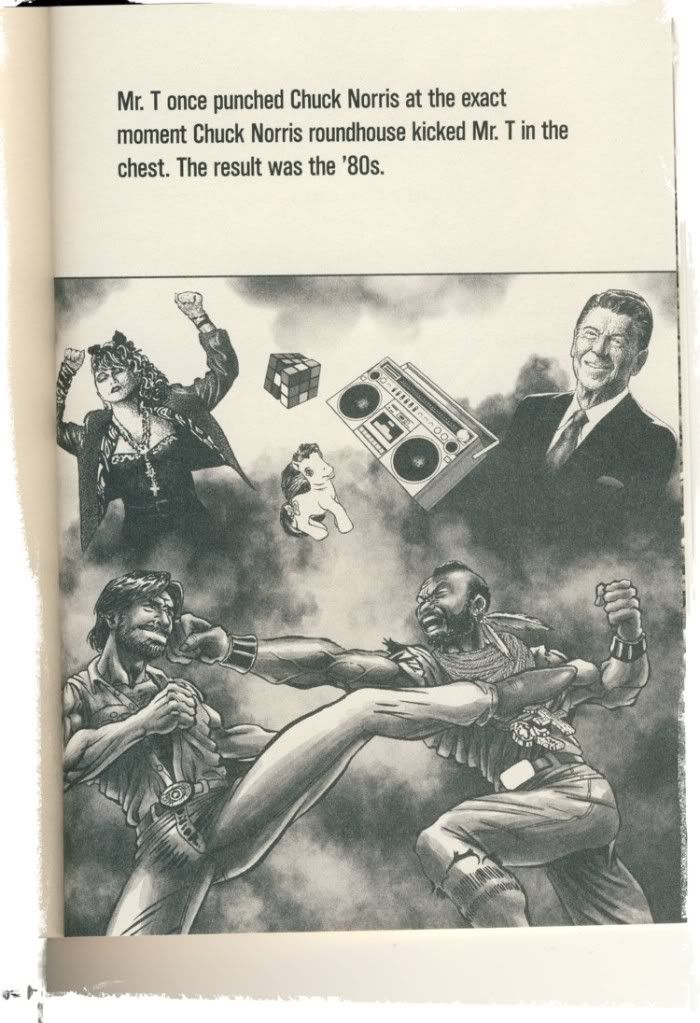 "If Mr. T and The Fonz were to ever high-five, it would bring upon another ice age."
"What happens when an irresistible force meets an immovable object?
ONLY CHUCK NORRIS AND MR. T WILL EVER KNOW."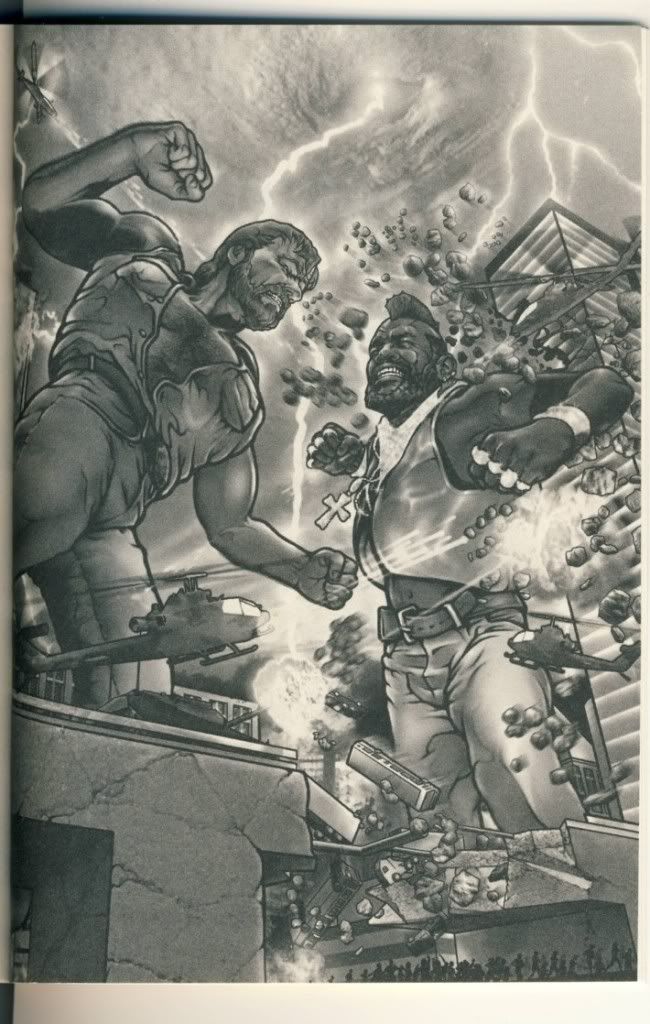 Just in case this post needs a legal scan.