| | |
| --- | --- |
| Entry tags: | char: batman/bruce wayne, char: captain america/steve rogers, char: green lantern/kyle rayner, char: hawkeye/ronin/clint barton, char: iron man/tony stark, char: martian manhunter/j'onn j'onzz, char: plastic man/patrick o'brian, char: quicksilver/pietro maximoff, char: scarlet witch/wanda maximoff, char: superman/clark kent, char: thor odinson/donald blake, char: vision, char: wonder woman/diana of themyscira, creator: george perez, creator: kurt busiek |
Here are some snippets of the JLA in Marvel's 616 and the Avengers on Earth One. I loved seeing how the two teams react to each other's worlds.
So, basically the premise here is that the JLA and the Avengers are pitted against each other in an inter-dimensional scavenger hunt of sorts by the Gamemaster. The JLA are the first to travel to the other universe. Batman directs that they first pair off and do some reconnaissance, but is adamant they they don't get involved.
It goes less than perfectly...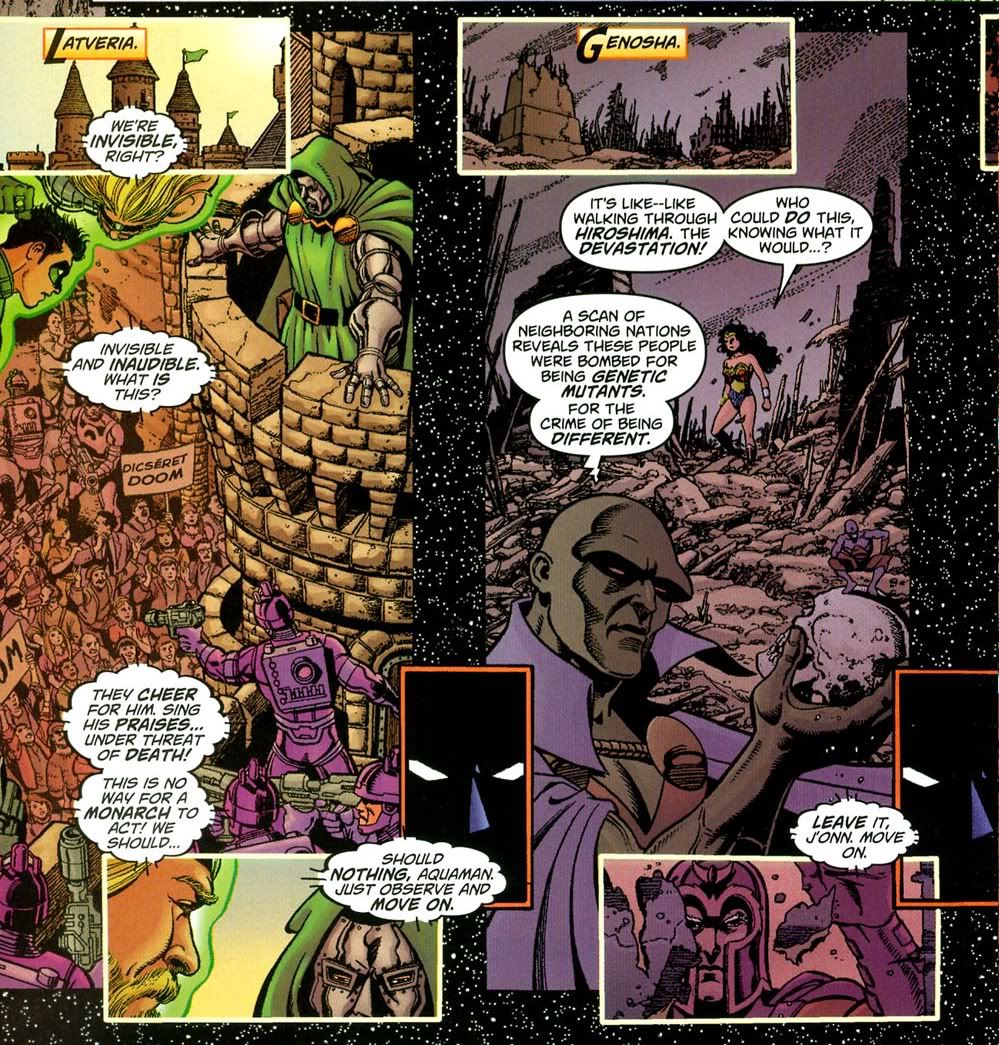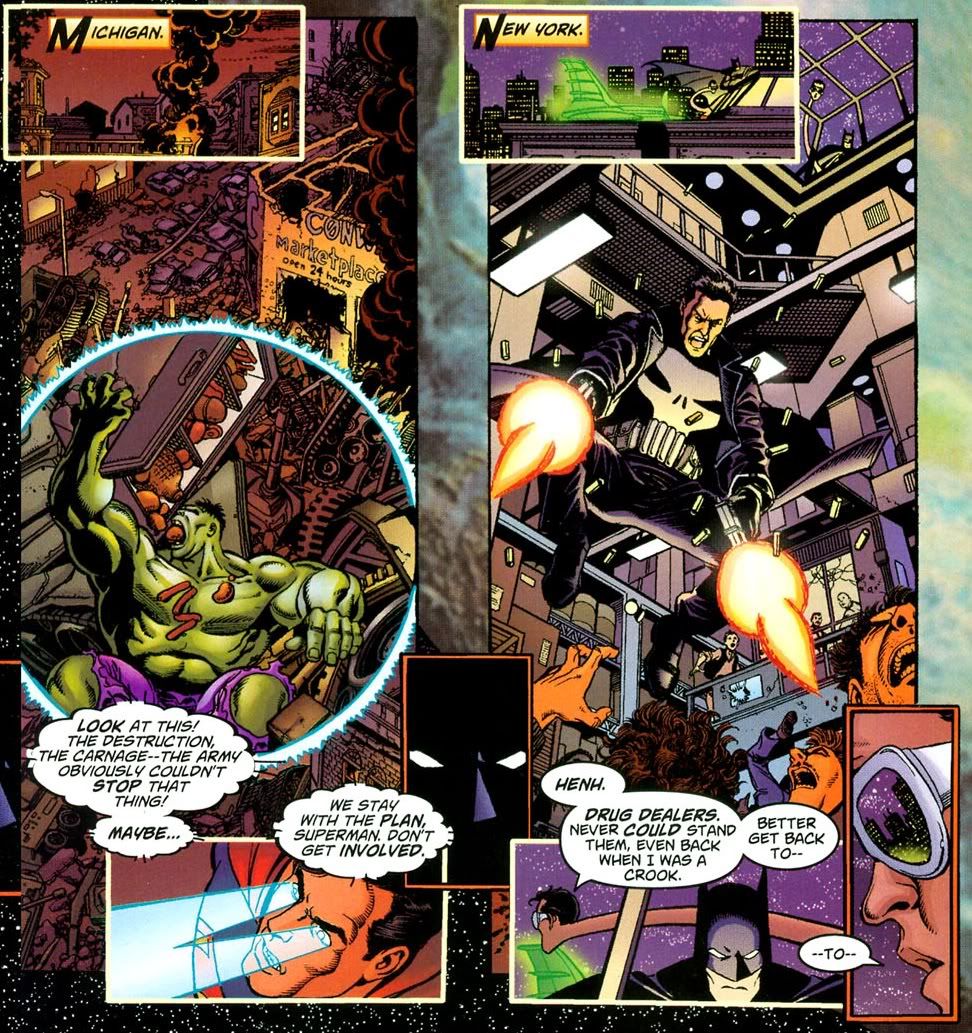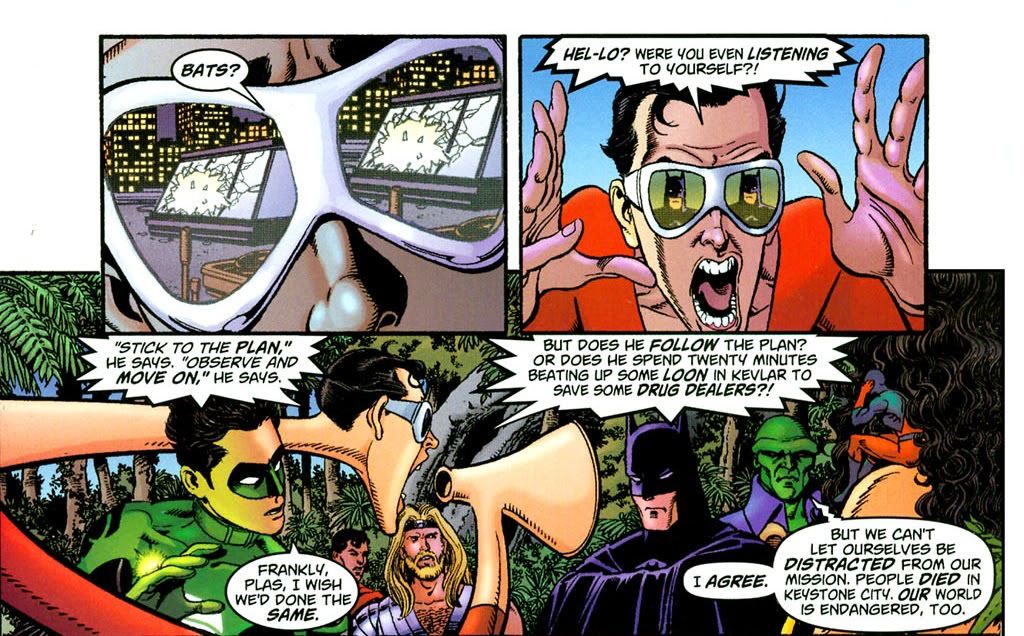 Oh Bats, I love you.
Later the Avengers venture to Metropolis...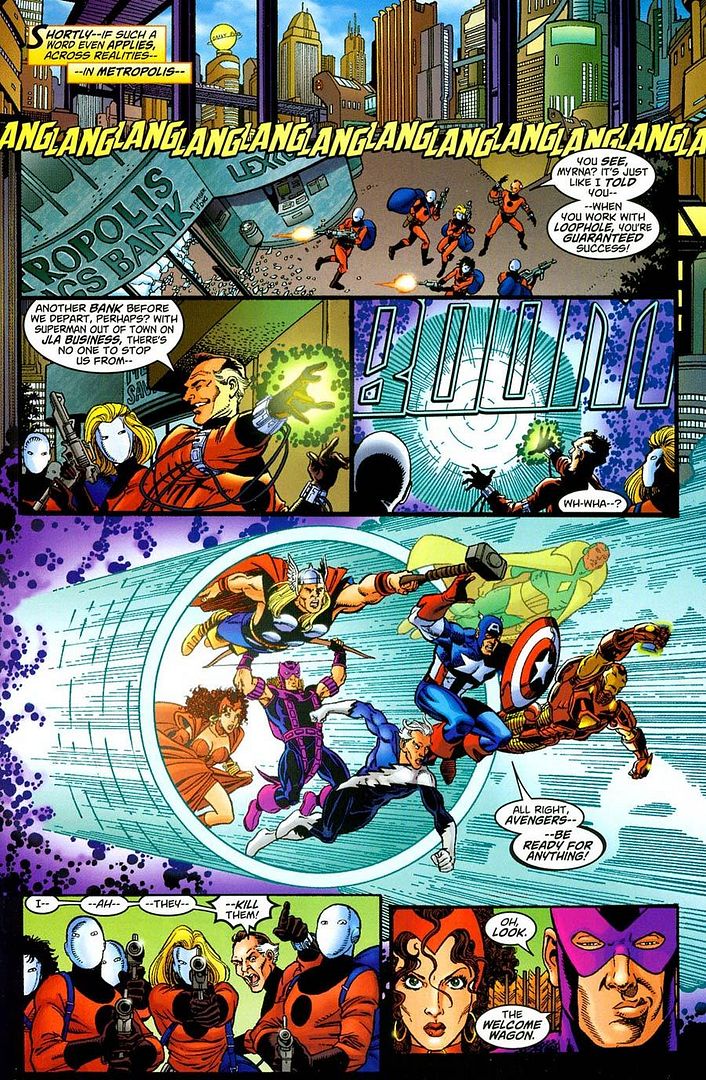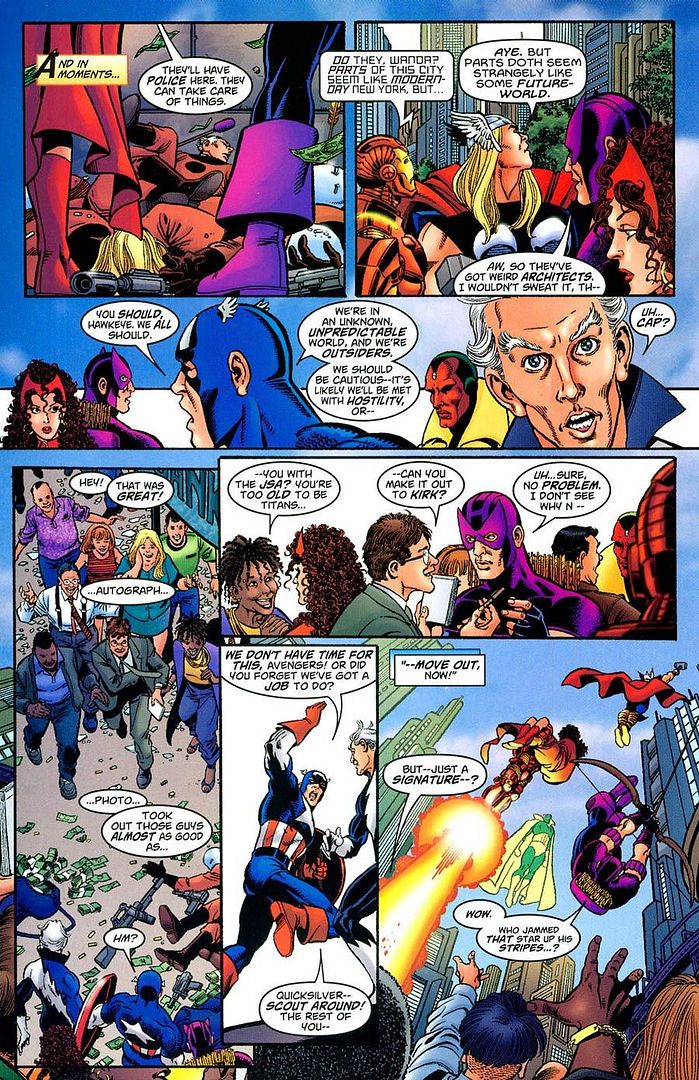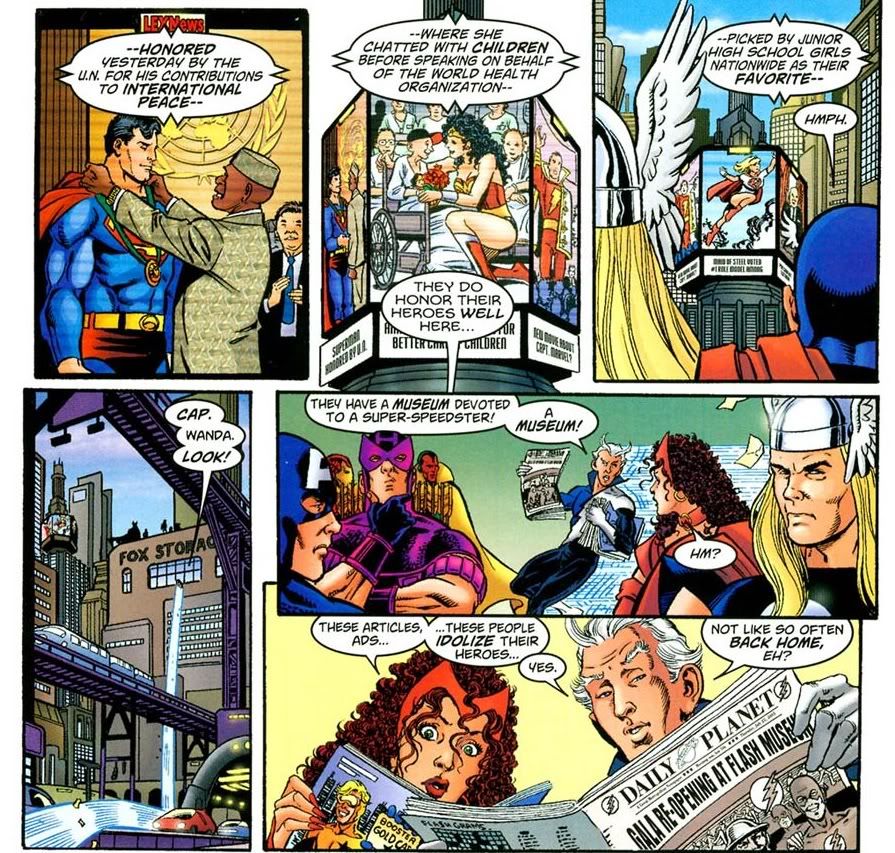 I'm thinking of posting some Cap/Batman stuff too. Depends on if my photobucket holds up.
---