So recently Snivly has been more rebelious towards his uncle and has once again made his move against the former Warlord of Knothole. In response to this Eggman gathers his Grand Masters for a... chat.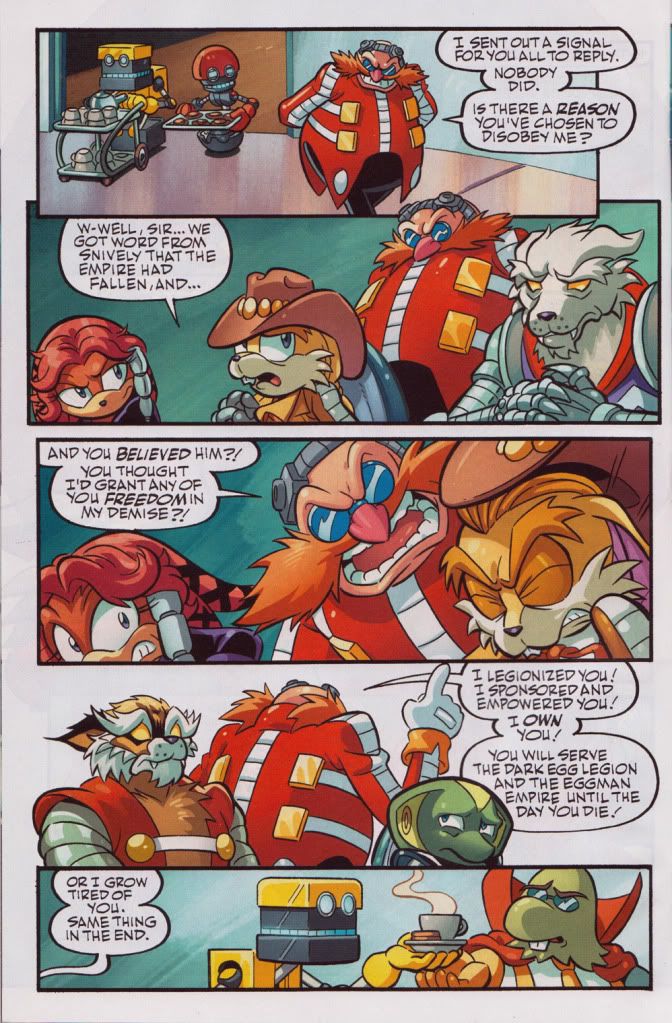 After reminding his peons of what he is capable of (Blowing them up with 1 word), Eggman unviels his latest series of enforcers.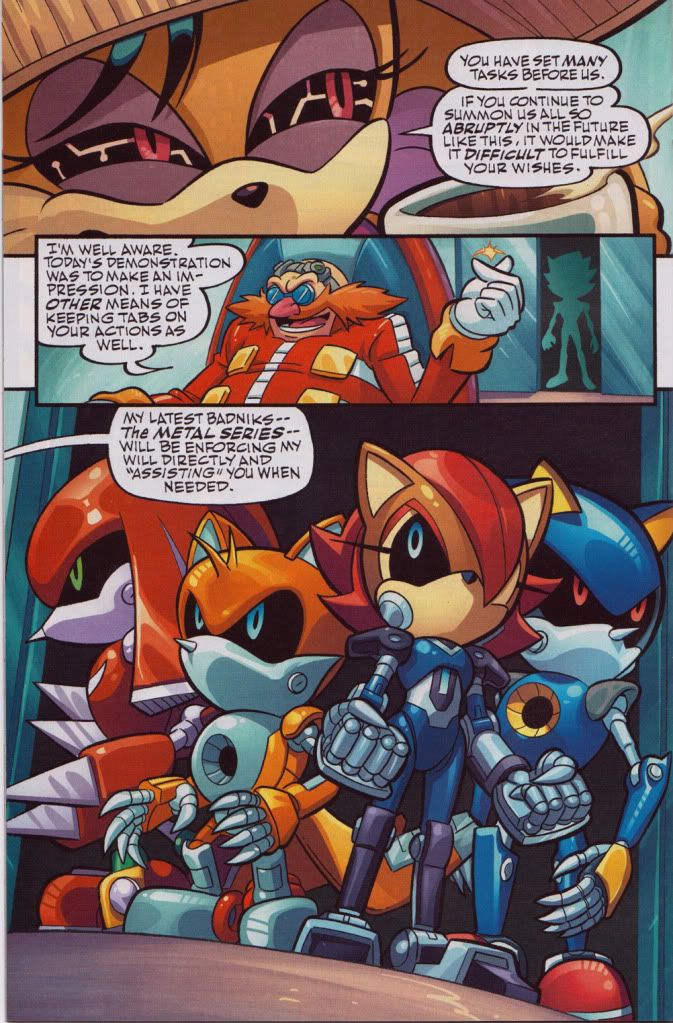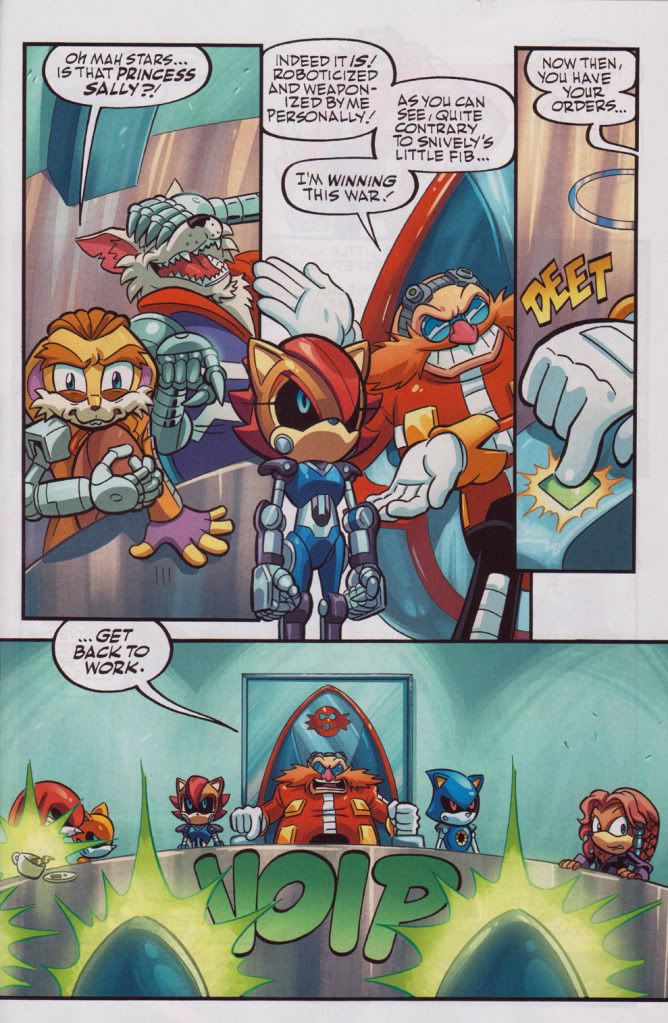 After that he prepares to go hunting.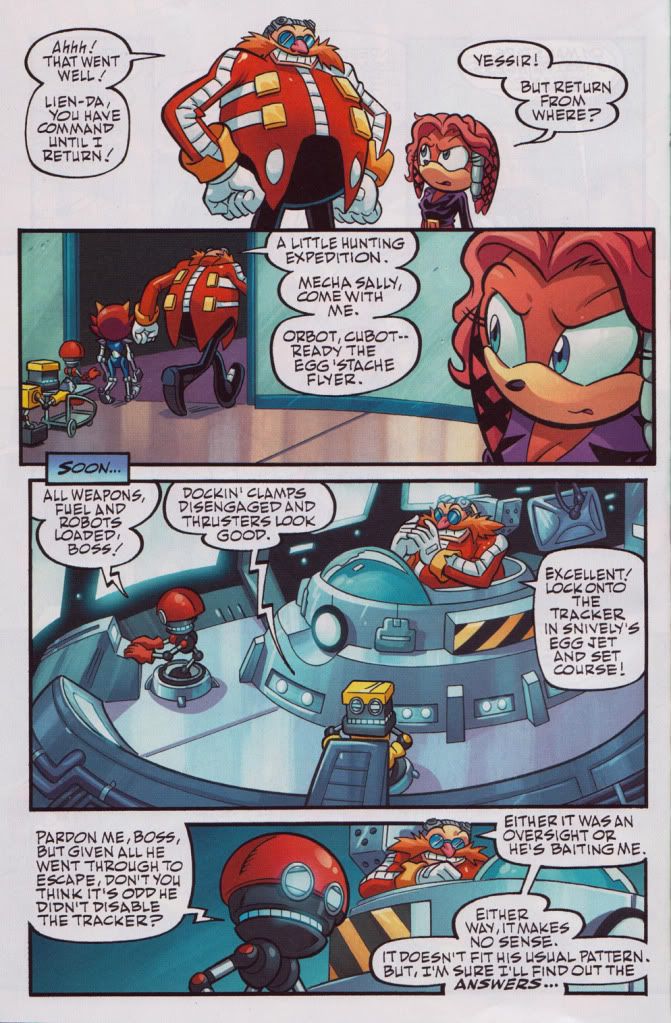 Wait did he say... Egg'Stache Flyer?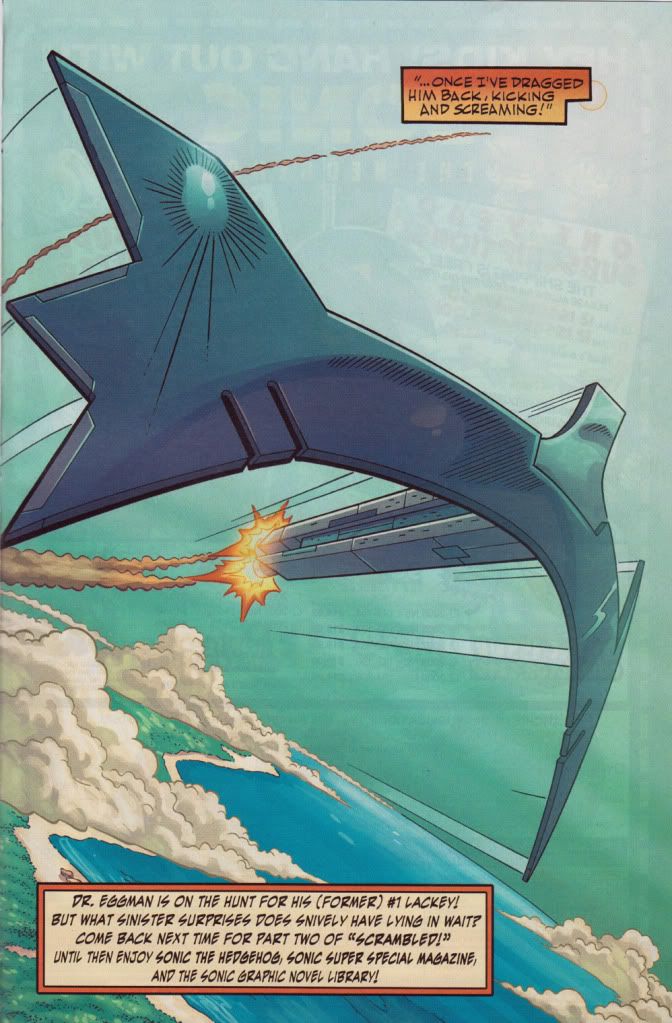 GREATEST SHIP EVER!!!