generator_rex posting in

scans_daily
I got a good response from my last Eggman post, so I thought I'd post another.
From Sonic Universe 39
Eggman has tracked Snivley down (not that it was too hard), to the Dragon Kingdom, home to Regina Ferro's prison. While in the Dragon Kingdom the good doctor stops by the Iron Fortress.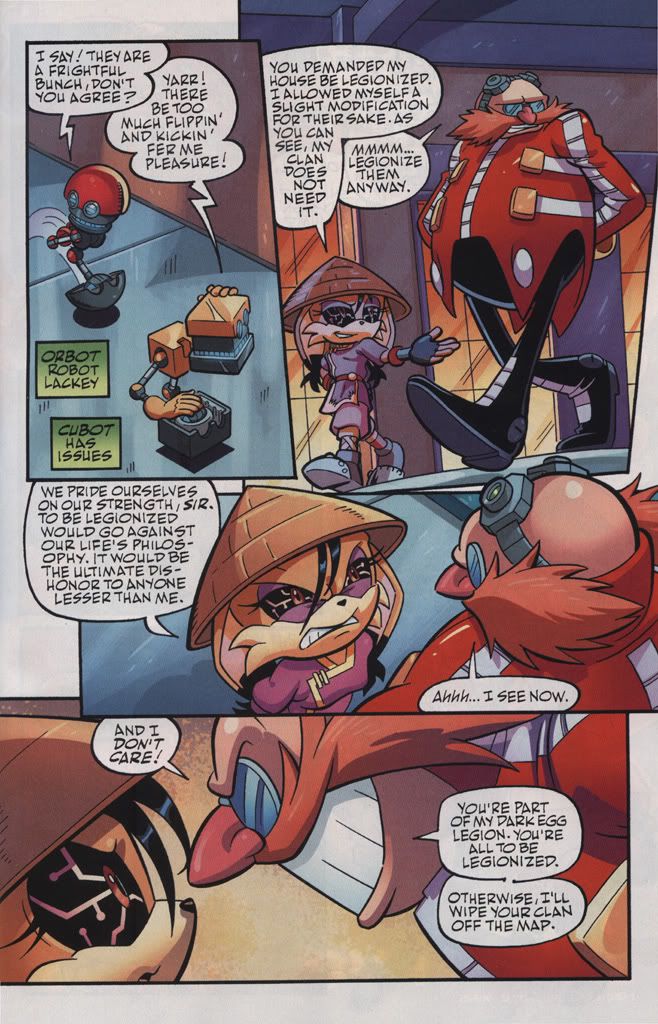 I'm digging Cubot.
Anyway, Eggman goes to find the deposed Iron Queen and Runs into King of the Free People, Monkey Khan.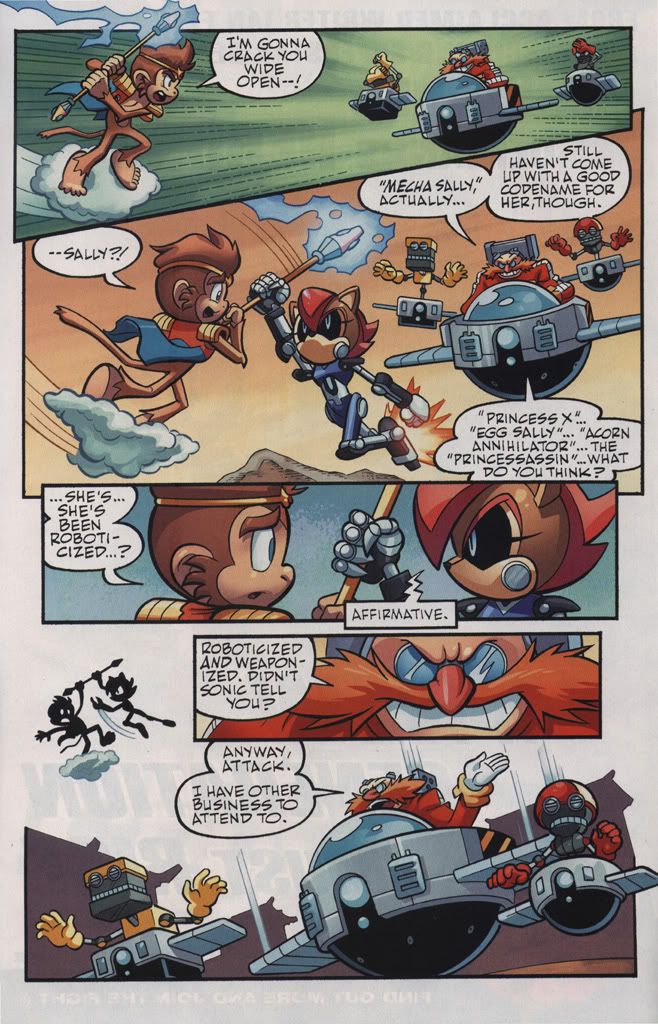 For those who may have forgotten: Khan had a brief relationship with Sally, that ultimately went nowhere due to their Political responsibilities.
Any ways, the two fight, which results in this: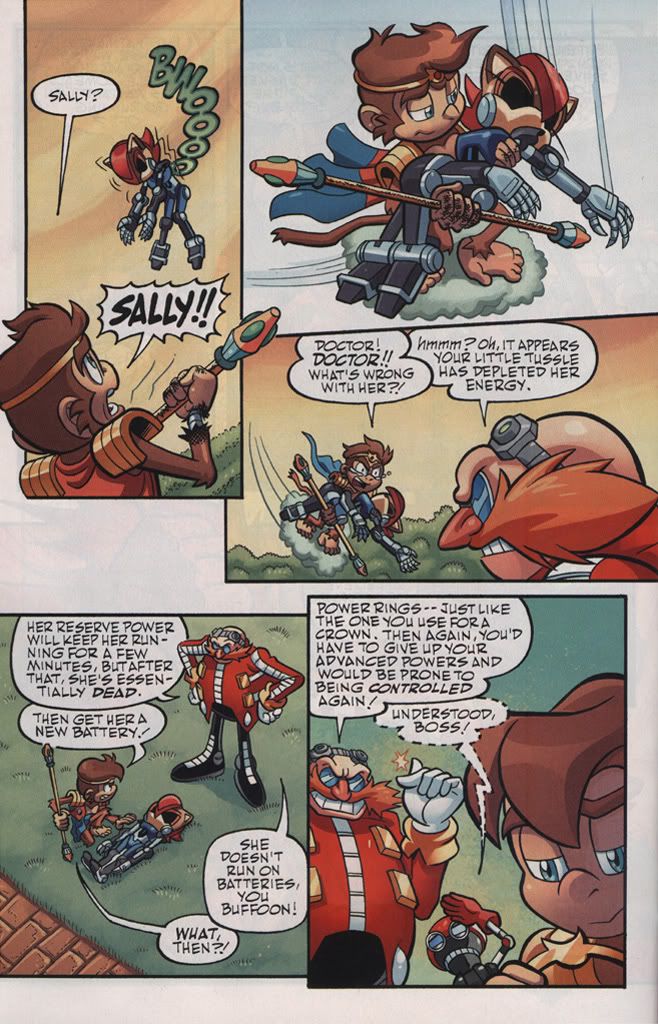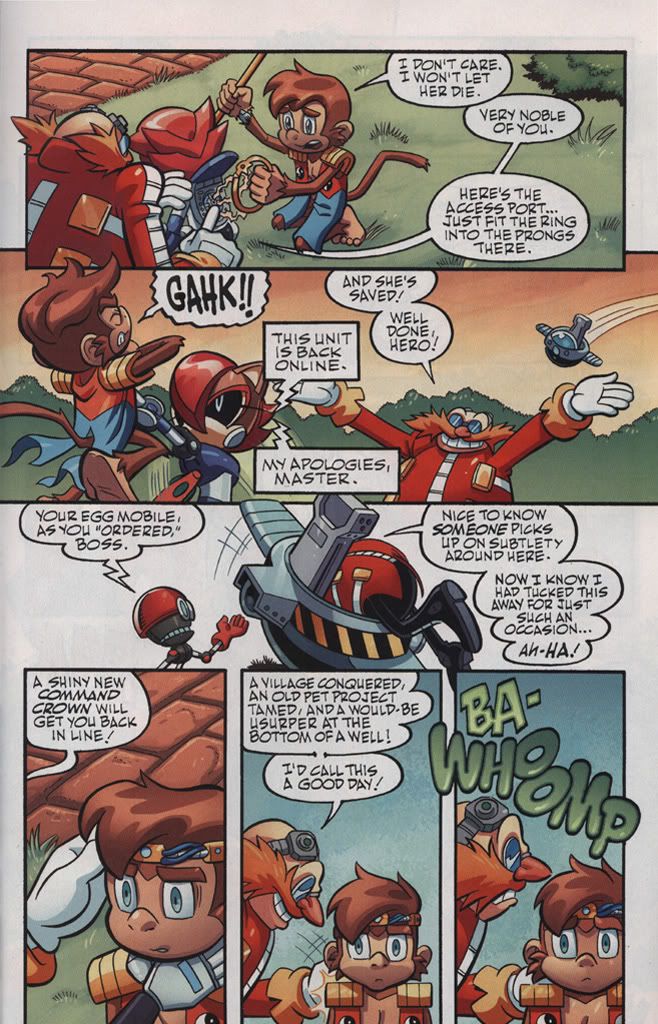 I'm sad now.
I'm not give away the ending, but I'm ready for a fight!