chocochuy posting in

scans_daily
Greetings, Mortals! Chocochuy reporting for duty.
Today I would like to take some of your time to pay homage to the women that we all consider as the queens of our lives and to whom we will always be on debt for the gift of life. I think it does not take rocket science to deduce that I am talking about our mothers. It might get too personal but I hope you enjoy this, comrades.
Life is something so beautiful yet so simple that there are times when we do not fully appreciate it as well as the authors of our existence. While I have always been one with the mindset that both parents are equal in both the producing of a child as well as raising her/him, I think it is fair to say that the link between children and mother is a true symbiosis (it gets to show you I have read too much Venom comics if I imagined a female symbiote with some babies but you get the idea). Dad may have planted the seed but it is Mommy dearest who takes care of it in more than one way. If there is another "absolute" truth then it is that mothers will always be pillars of both protection and strength. They will (most of the time) always be there for us.
I might hold a different opinion than my mother regarding the world and sometimes we have clashed but I will never deny the great things she has done for me besides giving birth to me and taking care of me. Now this is where things get too personal but I will list some (not all of them) of the great things she has done for me :
- Before I was born she had an accident where she fell from the stairs and remained unconscious for a while. Horrified at the thought of having crushed me at her womb as the worst scenario, she went to the hospital to see what happened. While waiting for the analysis report, she went to a church nearby and prayed for my welfare. Minutes later she received the news that I was ok even when it was somewhat surprising to the doctors. My mother, showing gratitude, decided to name me after the
Sacred Heart of Jesus
and that she would raise me to be a good guy. While this experience may not be very spectacular I will always be in debt with my mother for defending my right to be alive
- She taught me how to write, read and do math before I would enter the elementary school. Simple indeed but it was thanks to her teachings that I started valuing the wonders of literacy and did well in most of the school.
- It was her who inspired me to be a little bit creative and (why not) romantic. One particular memory is that she once told me, been 4 years old, a detailed story of how she went to school with Peter Parker as well as been her confidant or the time she told me that the Thing was a pirate captain bewitched by a gypsy (
maybe she had read the story when Ben Grimm was Blackbeard
and changed it). I would eventually know those stories were imaginary (
Aren't they all?) but I was so caught in her creativity that I wanted to give it my best shot. As of today that is one of the reasons I decided to become a fiction writer/poet. Thanks, Mom!

- Back in December 2008, the arrow of Cupid found my heart as its target and a torrent of happiness was now mine. The only problem was that I was too shy to tell mine parents, especially when I had love problems years earlier. My dad has always been a funny guy but he can be as serious as Batman if he wants and my mom and sister were busy with a party for Christmas. Days later I was very confused about what to do with my feelings when my mom, a living lie detector, noticed my silence and quickly deduced that I had fallen in love. She was very happy for me and even told me that I reminded her of how my dad used to be shy and that she would help me give mine best to express mine feelings to the girl who stole my heart. Her support was more than enough for me to gather the strength to confess my feelings to that special girl. Things went bodacious from that moment onwards.

- Did I forgot to mention she got me my first comic book? That crossover between Spiderman and Superman as well as the New Titans teaming up with the X-Men will always have a nice place at mine heart.

Ahh, in the end saying just "Thanks" would not be enough to do justice to what my mom has done for me and my sister but I suppose the same can be applied to the rest of the audience
so I would let Alexander Pushkin express our feelings :
The wondrous moment of our meeting . . .
I well remember you appear
Before me like a vision fleeting,
A beauty's angel pure and clear.

In hopeless ennui surrounding
The worldly bustle, to my ear
For long your tender voice kept sounding,
For long in dreams came features dear.

Time passed. Unruly storms confounded
Old dreams, and I from year to year
Forgot how tender you had sounded,
Your heavenly features once so dear.

My backwoods days dragged slow and quiet —
Dull fence around, dark vault above —
Devoid of God and uninspired,
Devoid of tears, of fire, of love.

Sleep from my soul began retreating,
And here you once again appear
Before me like a vision fleeting,
A beauty's angel pure and clear.

In ecstasy the heart is beating,
Old joys for it anew revive;
Inspired and God-filled, it is greeting
The fire, and tears, and love alive.
Now, for legality and because it expresses love towards a mother, I give you one of the most tender and cute moment moment from the saga of Kobato Hanato. The context been that Kobato befriends a young boy who is usually happy yet seems to hide some inner pains whenever someone gets to mention anything about parents.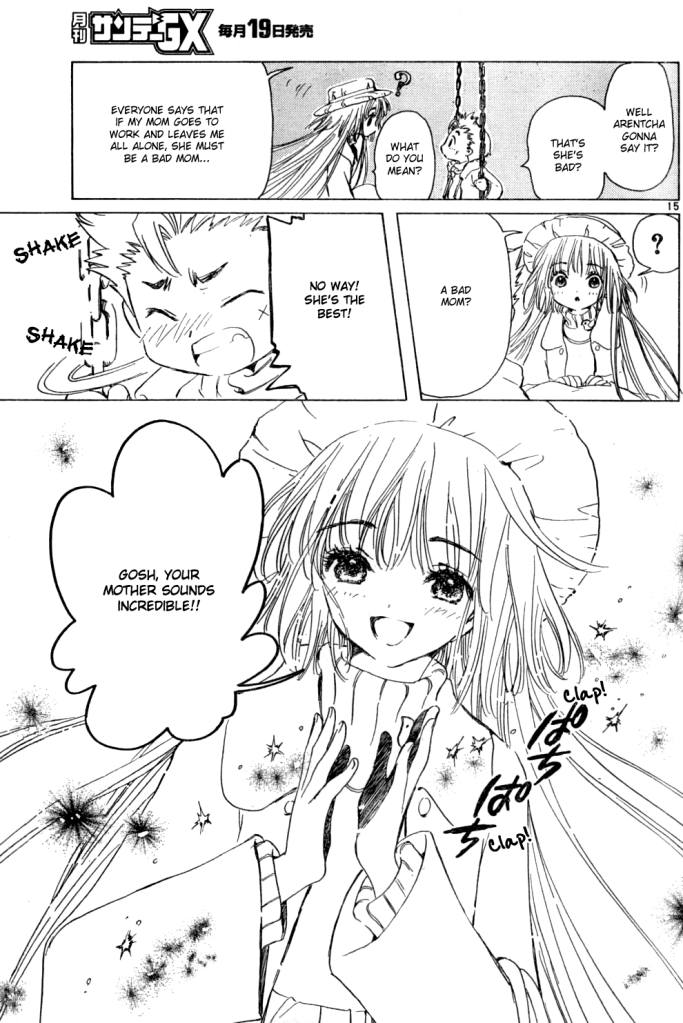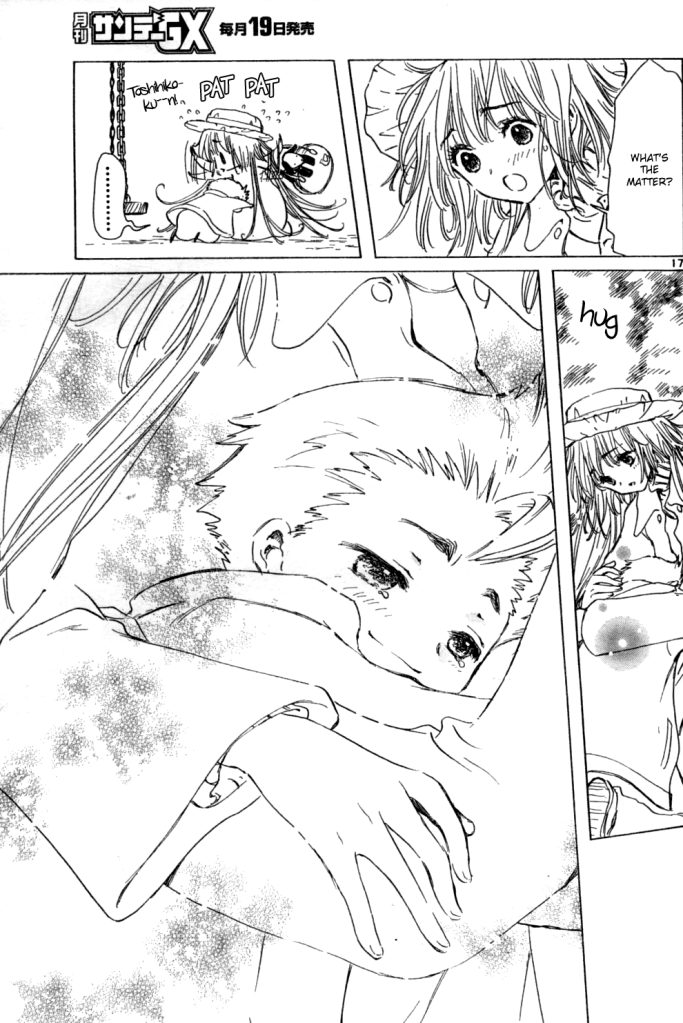 Sometimes the simplest acts of kidness say it all. Sometimes a little bit of comprehension and a hug can solve whatever hardship life presents you as they become the way
we load up the spaceship of perseverance with the rocket fuel of optimism
. So, how about a huge hug for our mothers to show them how much we love them?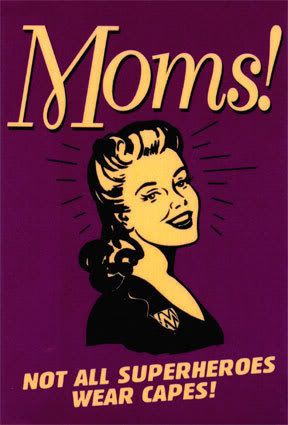 As an added bonus, Mister T been the badass guardian of motherhood.
Happy Mother's Day!