mistygeek posting in

scans_daily
Blackhawk: The Man in the Iron Mask (part 2)
Or spoil yourself below, if you hate glorious sagas of adventure.
Six months has passed since the battle that took Andre. The Blackhawks have retuned to the area in memorial only to meet with deadly foes. They are saved by man whose head has been encased in an iron mask. They find this savior is their fallen friend, Andre. Andre has been horrifyingly disfigured by the circumstances of his supposed death, and has doomed himself to always wear the mask.
In attempt to save their teammate, the Blackhawks rescue a plastic surgeon from the axis powers only to find him to have gone mad while a prisoner.

EDIT: Fixed
EAnd so we return to our multi-part epic comeback of Andre, who didn't die, but hid in a Jugoslavian castle, haunting Nazis trying to use it as their base. All because HE WASN'T PRETTY ANYMORE!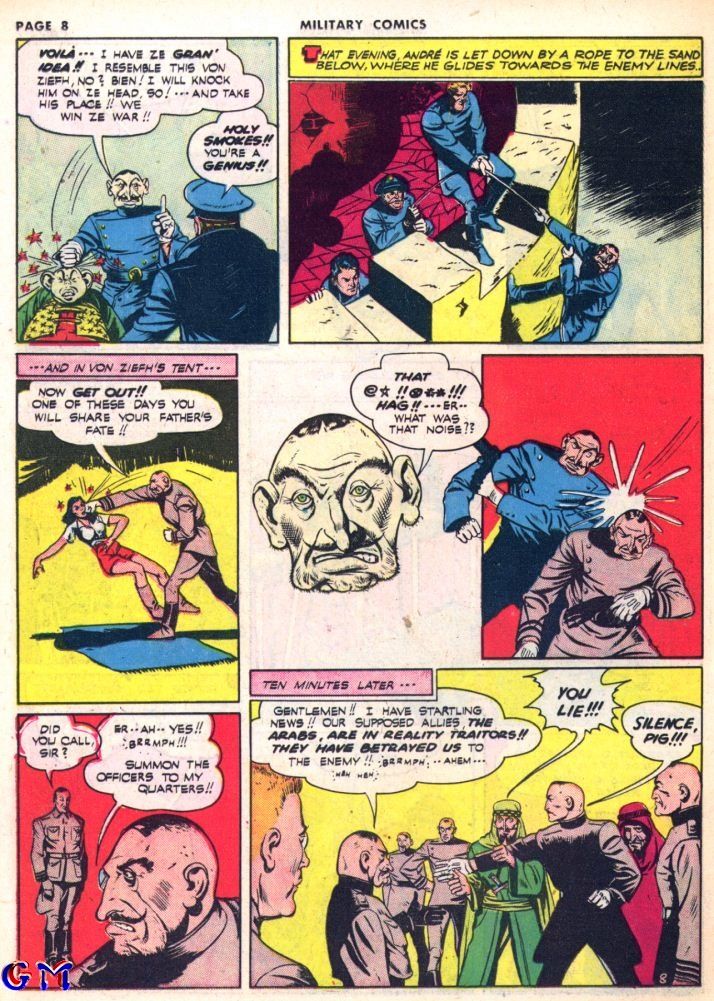 Say bye-bye to the pretty girl. You will never see or hear about her again.
English solders are always so hardcore in Military Comics. They always die, but the have great deaths.