majingojira posting in

scans_daily
The "Harvest" arc of Teen Titans/Superboy/Legion Lost is . . . Bad. I mean, really bad. It could have been interesting, but it's just been bad. I mean, it even has a Gorgonopsid and a properly feathered Raptor show up in its pages and it's STILL bad. I love that sort of thing! And I realized the main reason why I find it so bad.
I can't take the villain as a credible threat because he comes off to much like Atomic Robo's Doctor Dinosaur.

In this issue, we have it all laid bear.


The Important part is what Robin is saying.
"No sane person could think it was a good idea to pluck teenagers from across the globe--meta or otherwise--and set them against each other in a battle royal . . . where the survivors are forced to serve your insane cause as Ravagers."
I'm sorry, but that concept is not insane--it's STUPID. Harvest has been played up as a Xanatos level schemer rather than a sadistically insane person like Granny Goodness. She could get away with a plot like that (Hell, isn't that how some Furies are chosen?). Harvest? No. You don't have your evil genius come up with this as his plan to "Save the Future".
It's one of Doctor Dinosaurs plans in terms of complexity.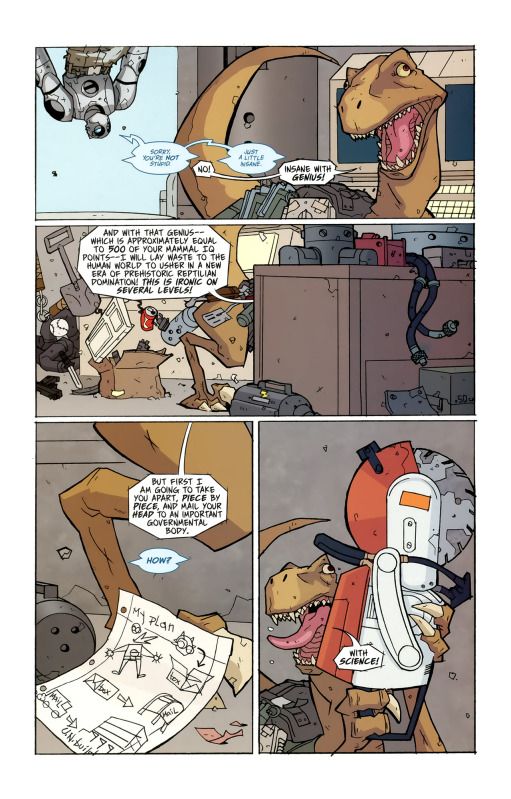 Robo then points out that there's no mail box on the island they are on.
Yeah. Robo and Doctor Dinosaur are just fun together. Ya know, everything Titan's isn't. Not even a properly feathered raptor could save it.
Then when the heroes split up, free the captives, escapes and destroy his base, he declares victory!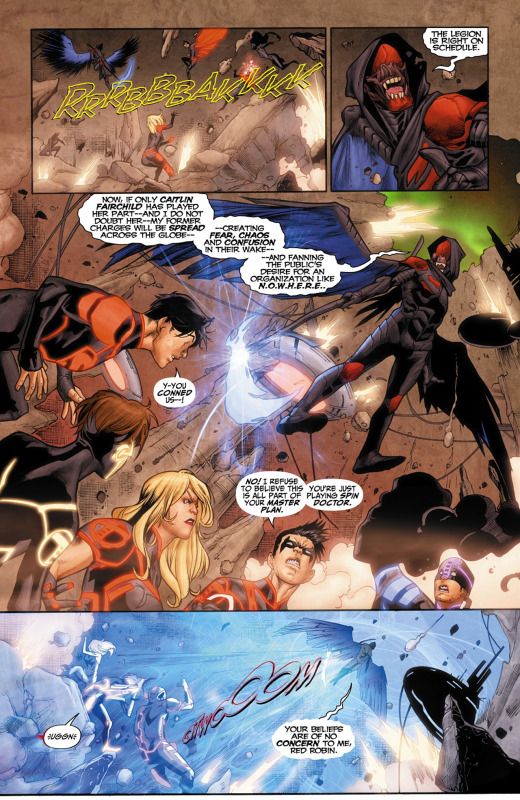 So aside from re-hashing the X-Men core concept without the unification behind the story, this is comparable to another incident with Doctor Dinosaur.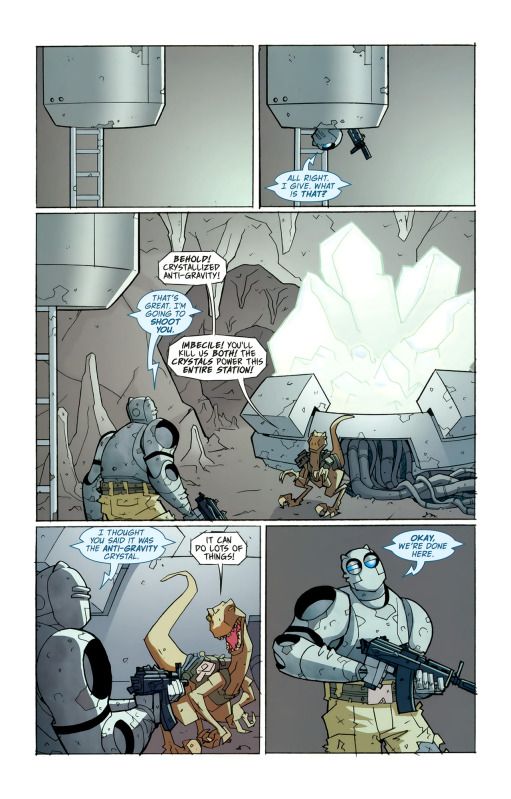 I'm with Robin here, but only in part. The line looks like it's a denial in the face of a superior foe, but given his initial plan set up -- I've got to say, it's only because Harvest is an apparent moron that I refuse to believe that is part of his plan.
It's Doctor Dinosaur and his Crystals.
So yeah, Harvest isn't a good villain. They want him to be a skilled manipulator and plotter, but he's not. He's an idiot. Behold! More Harvest level planning in action!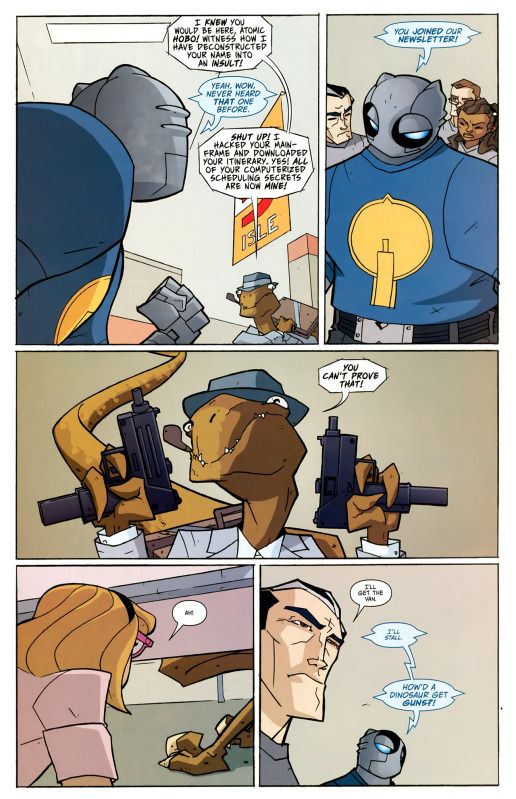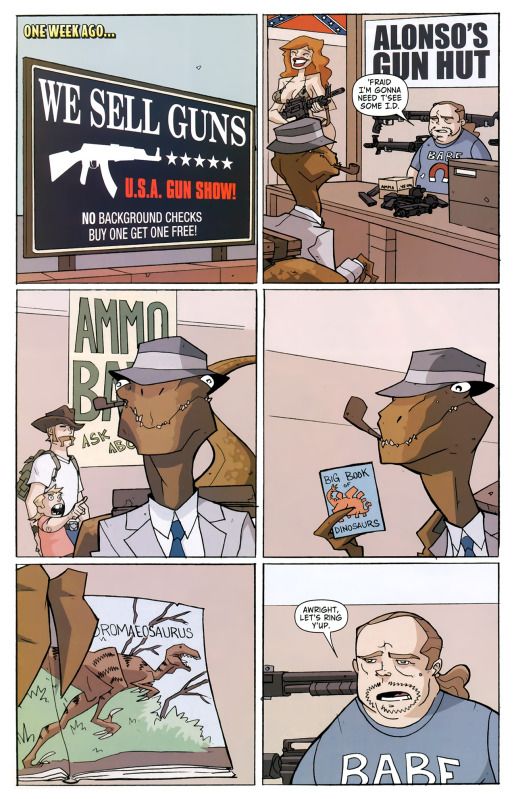 "IN A PERFECTLY LEGAL MANNER THAT'S HOW!"
At least Titans will be having more dinosaurs in its next issue. At least that might be interesting. Harvest was just annoying in that we're supposed to be taking him seriously. Well, after this realization, I certainly can't. Hell, I started reading his lines in the same voice I give Doctor Dinosaur: a fast-talking-when-stressed classic Starscream sort of voice. Try it! You'll love it!