stolisomancer posting in

scans_daily
Marvel readers may know Jim McCann as the guy who's been writing all the
Hawkeye
miniseries for the last few years, as well as the
Dazzler
one-shot and a few other things here and there.
Image recently published the first issue of McCann's
Mind the Gap
, with art by Rodin Esquejo and colors by Sonia "Possibly The Best Colorist Working Today" Oback, which might be easiest to describe as a murder mystery where the victim A) isn't dead and B) is trying to figure out her own murder.
This is a
very
difficult book to pick scans from, so I just grabbed a few pages. It's an interesting first issue, and I think it deserves more exposure.
When the book starts, Ellis Petersen has been found on a deserted subway platform in New York City. Someone snuck up on her and hit her over the head.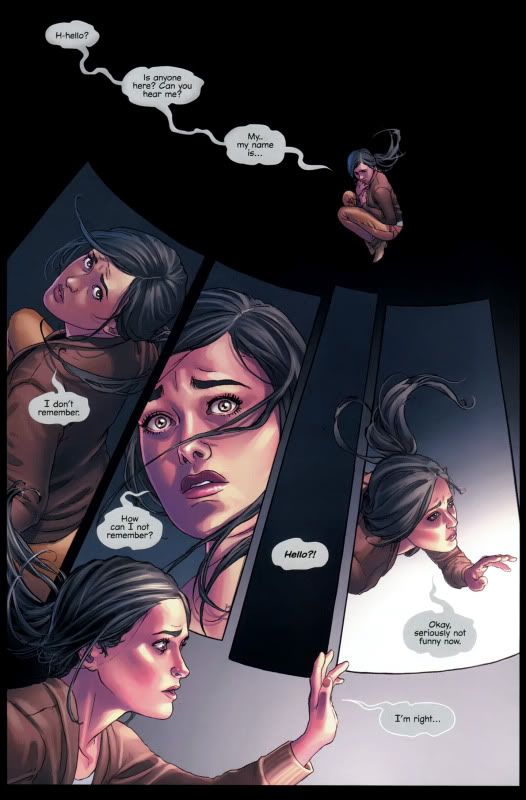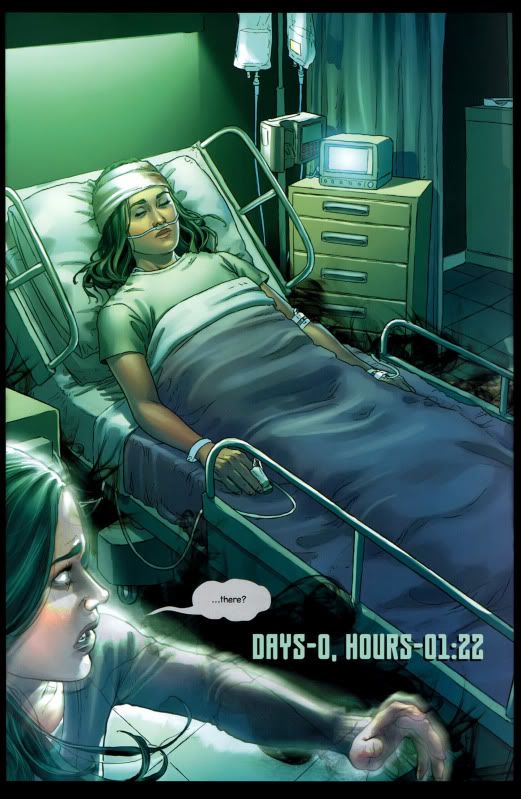 McCann's tagline for the book is "Everyone is a suspect. No one is innocent!" He points out two people in the book's back pages who couldn't have been directly responsible for the attack - Ellis's best friend Jo and her mother - but past that, every character that's been introduced so far is a potential suspect.
There are tons of little clues scattered throughout the book. A head doctor at the hospital is exerting a strange amount of pressure to ensure he's the only one allowed to treat Ellis, her psychiatrist is injured in a staged traffic accident, the unidentified person responsible for the attack is still pursuing his/her own agenda, and there are anomalies in her medical charts that one of the nurses is trying to investigate on her own.
Most importantly, however, Ellis is having an out-of-body experience, although she has vast holes in her memory, including the details of her attack. She's also not the only person in the hospital who's stuck as a ghost: